Turf's Up Lawn Care
Todd Thomasson ran a successful full-service company. He wanted to create a separate brand for his lawn care division to accelerate future growth.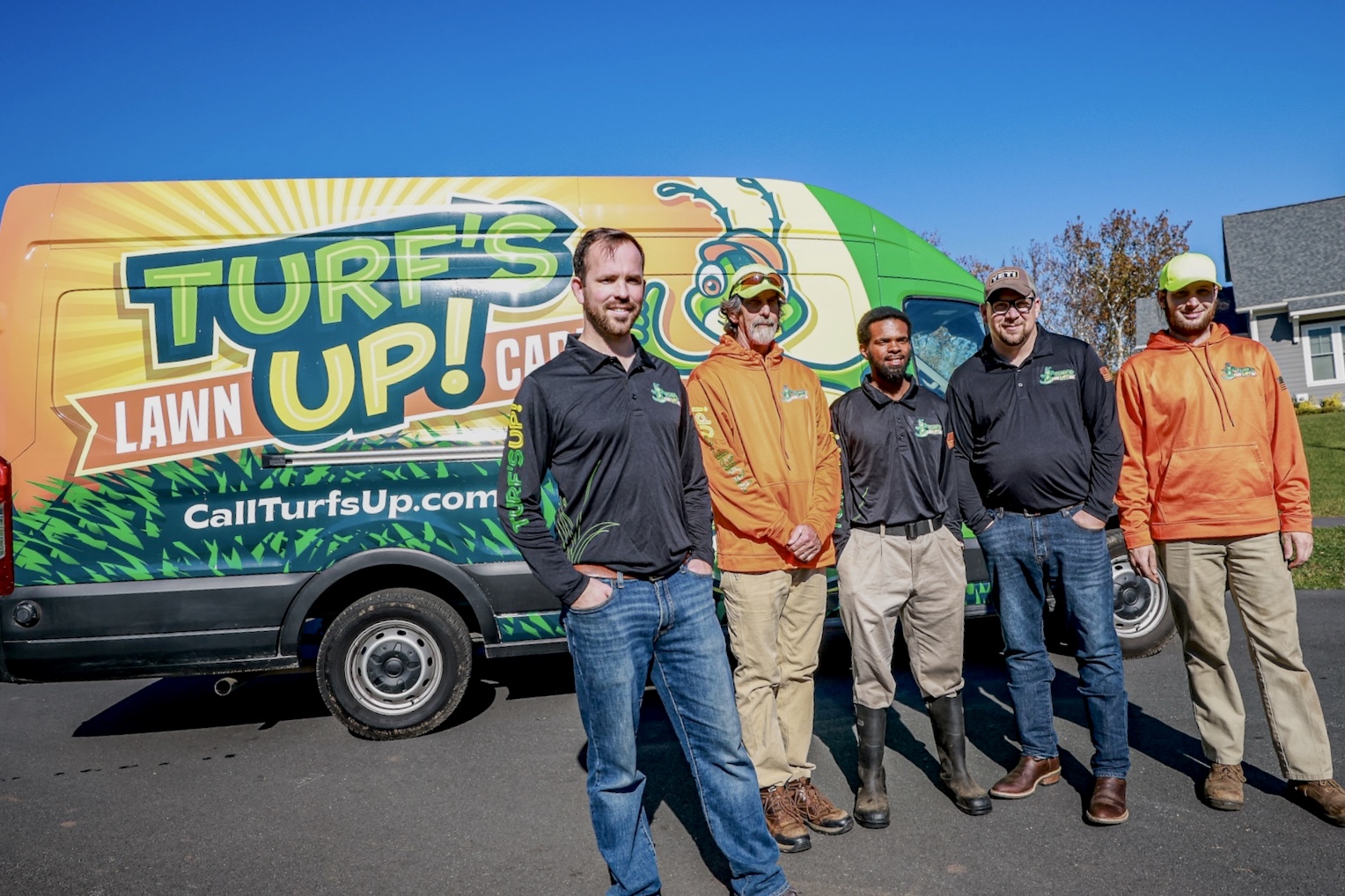 Company profile
Turf's Up Lawn Care offers residential lawn care and exterior pest control services in Northern VA, just west of Dulles.
We've had a relationship with their parent company, Rock Water Farm Landscapes & Hardscapes, since 2016. In 2021, owner Todd Thomasson launched this separate lawn care brand in late 2021.
The challenge
Some things Todd wanted to accomplish were:
Launch a new website for their new brand
Begin to drive organic website traffic to this domain with no past track record
Create multiple sources for leads
Begin to generate online reviews
The progress so far
We're still early on in the process of going from zero to marketing hero for this new brand. However, we're making significant progress so far. Stay tuned for updated results!

Generated 843 leads in the first 10 months

Increased traffic from zero to 4k visits/mo.
Services we provided
Here are the various services used in their customized strategy.

Positioning & Messaging
Working together, we refined lawn care packages and pricing and created fun messaging to attract new clients.

Website Redesign
We created a fully customized look with compelling, new copywriting and optimized it for search engines and lead generation.

Content Marketing
Seasoned green industry writers created in-depth, blog content, guides, and various resources to prospects learn about lawn and pest control services. This helped to increase organic search traffic.

Photography
Our photography capture fun, high-quality images featuring their team, work, and clients.

Videography
To highlight lawn care, pest control, and job opportunities, our video team created scripts, and planned the shoots.

Digital Advertising
Targeted campaigns for lawn care and pest control helped to gain new clients while organic traffic builds.

Online Reviews
Regular customer feedback requests were sent to generate online reviews and give valuable insights on how to improve service delivery.

Email Marketing
Select groups of customers and prospects are sent timely campaigns to increase revenue and overall customer value.
Check out examples of our work