Turf Pride Lawn Care
Dave & Jamie Petti run a family-owned lawn care business that is poised for growth. To accelerate lead generation, they needed an agency that thoroughly understood the lawn care industry.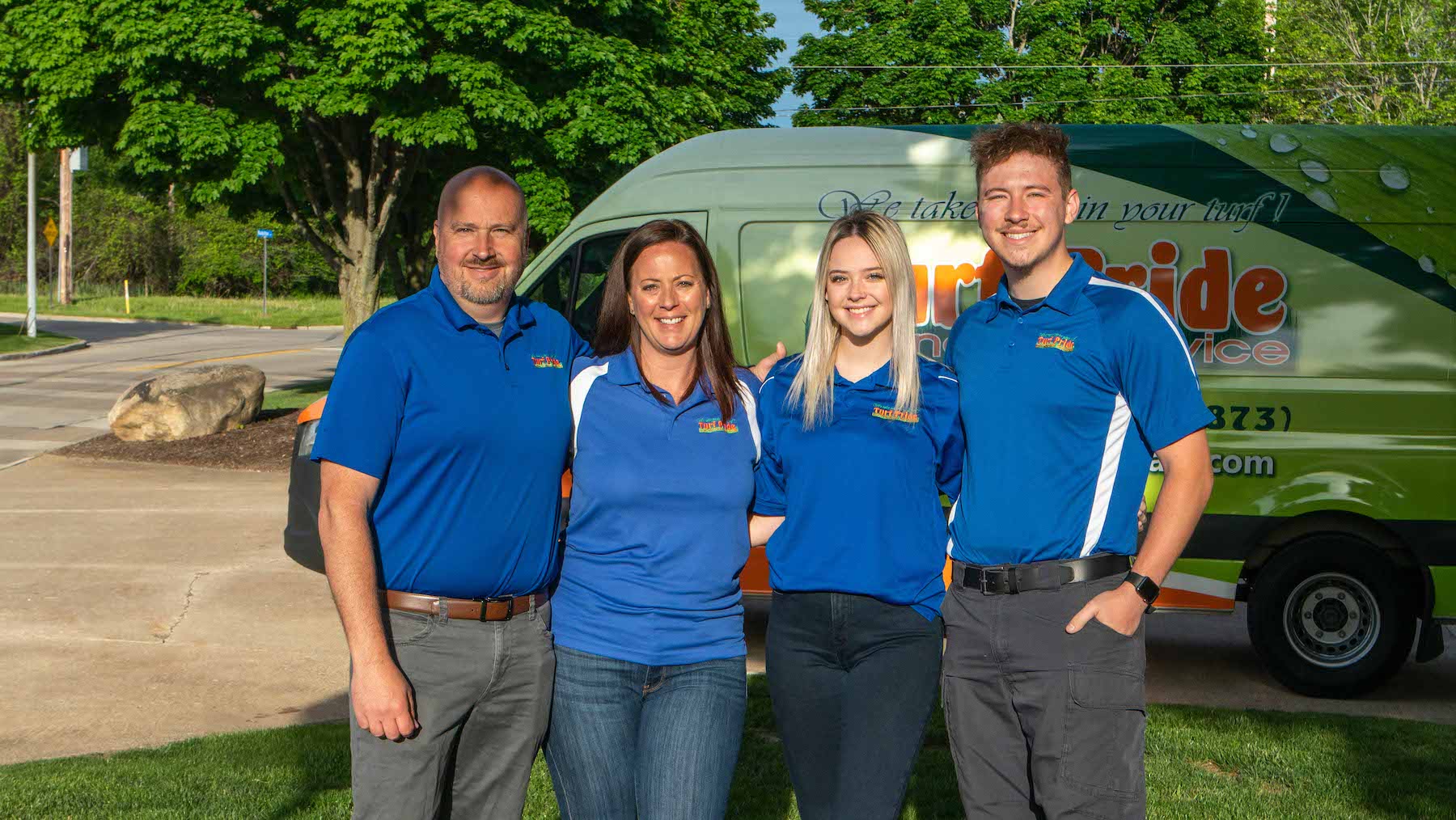 Company profile
Turf Pride Lawn Care is a reputable, family-owned lawn care company in Mentor, OH, just outside of Cleveland. One of their strategic objectives is to build an inside sales team to follow-up on a steady source of inbound leads.
Landscape Leadership started working with them in mid 2022.
The challenge
Some things Dave & Jamie wanted to accomplish were:
Drastically increase lead volume for lawn care, tree and shrub care, and exterior pest control services
Increase their average customer value
Provide better measurement of marketing activities and results
The progress so far
We're still early on in the process of Turf Pride's strategy so stay tuned for when we add results to this page. However, there are some examples of work below.
Services we provided
Here are the various services used in their customized strategy.

Positioning & Messaging
We positioned them as a high-end luxury brand while simply explaining why their ideal client buys their services.

Website Redesign
We created a fully customized look with compelling copywriting and images while optimizing it for search engines and lead generation.

Photography
We captured their production team in action, salespeople interacting with customers, and a portfolio of beautiful properties they service.

Content Marketing
Seasoned green industry writers created in-depth, helpful blog content for prospects to learn about lawn care and other services. This helped to increase organic search traffic.

Digital Advertising
Targeted campaigns for lawn care services helped to gain new clients while organic traffic builds.