Grassperson Lawn & Landscape
Jack Moore was a savvy businessperson that bought an established lawn and landscape company in 2017. He knew he needed a specialized marketing partner to help him accomplish his goals.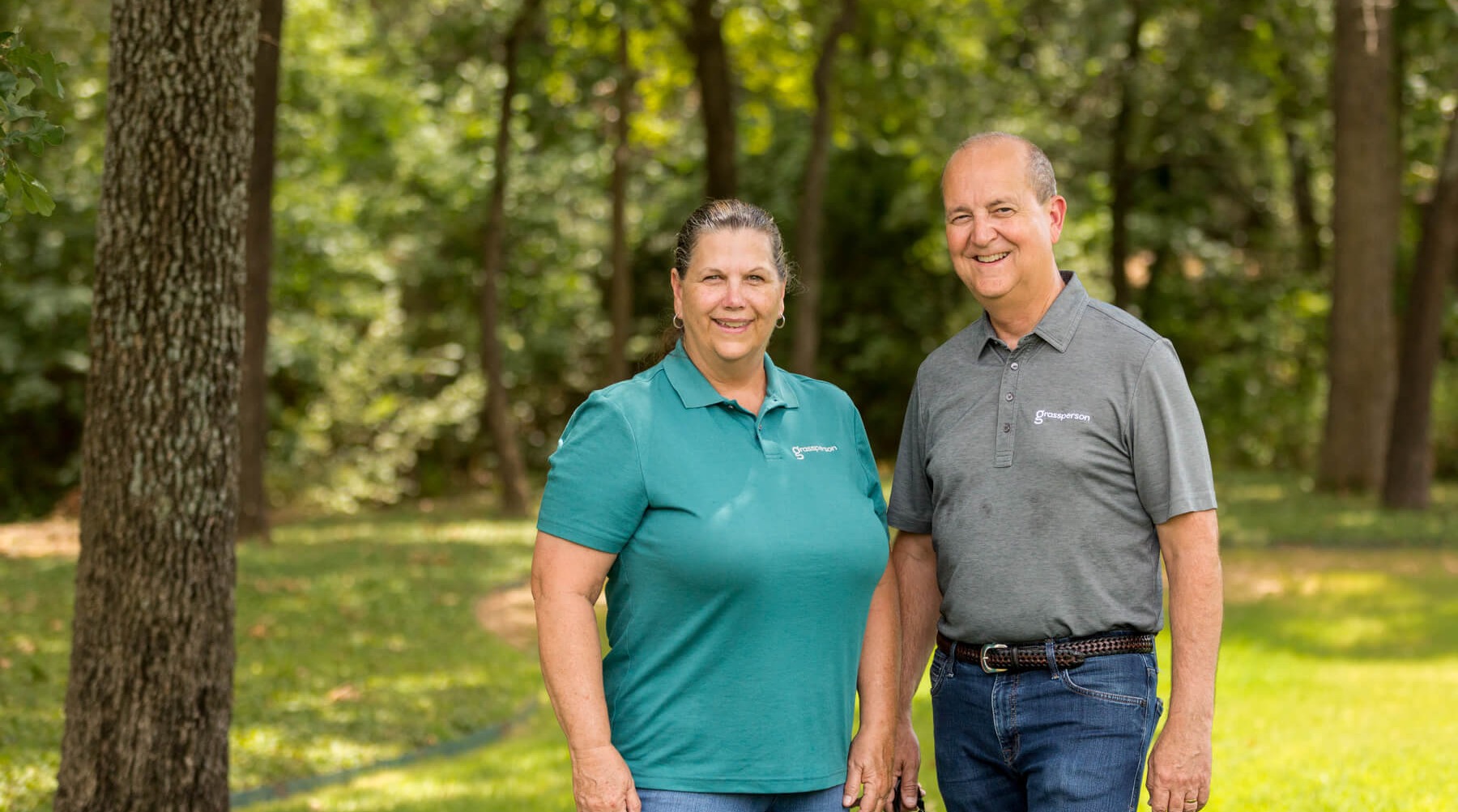 Company profile
Grassperson Lawn Care & Landscape offers a full array of lawn and landscape maintenance services to their clients in several cities surrounding their location in the northern Dallas suburbs.
Landscape Leadership has been working with Grassperson since 2018.
The challenge
Some things Jack wanted to accomplish were:
Transition the traditional mow and maintenance company to focus more on lawn care application programs
Develop multiple sources for inbound leads as the company was solely running on the previous owner's reputation
Create more compelling marketing to attract high-end residential estate management clients in a small, targeted, geographic area.
Improve their online reviews
What Jack has to say
Watch this video to learn how he feels about the results and what it's been like to work with our team.

Generated 4,636 leads in 4 years

Gained 250 Google reviews in 3 years

Increased traffic from 400 to 10k+ vists/mo.
Services we provided
Here are the various services used in their customized strategy.

Positioning & Messaging
Working together, we refined service offerings, and pricing, and created messaging that appealed to their ideal clients.

Website Redesign
We created a fully customized look with compelling, new copywriting and optimized it for search engines and lead generation.

Content Marketing
Seasoned green industry writers created in-depth, blog content, guides, and various resources to help prospective customers. This also drastically increased organic search traffic.

Photography
Our photography team planned and executed shoots over multiple years to capture thousands of images featuring their team, work, and clients.

Videography
To tell their company story, highlight services, and answer important FAQs, our video team created scripts, planned the shoots, and created a video library.

Digital Advertising
Targeted campaigns for lawn care services, irrigation, and holiday lighting helped to gain new clients year-round.

Online Reviews
Regular customer feedback requests were sent to generate online reviews and give valuable insights on how to improve service delivery.

Email Marketing
Select groups of customers and prospects are sent timely campaigns to increase revenue and overall customer value.