Ground Source Landscaping
Joe Mouad is an extremely busy, hands-on owner. He knew that to aggressively grow, he needed to find a marketing partner that thoroughly understood his industry.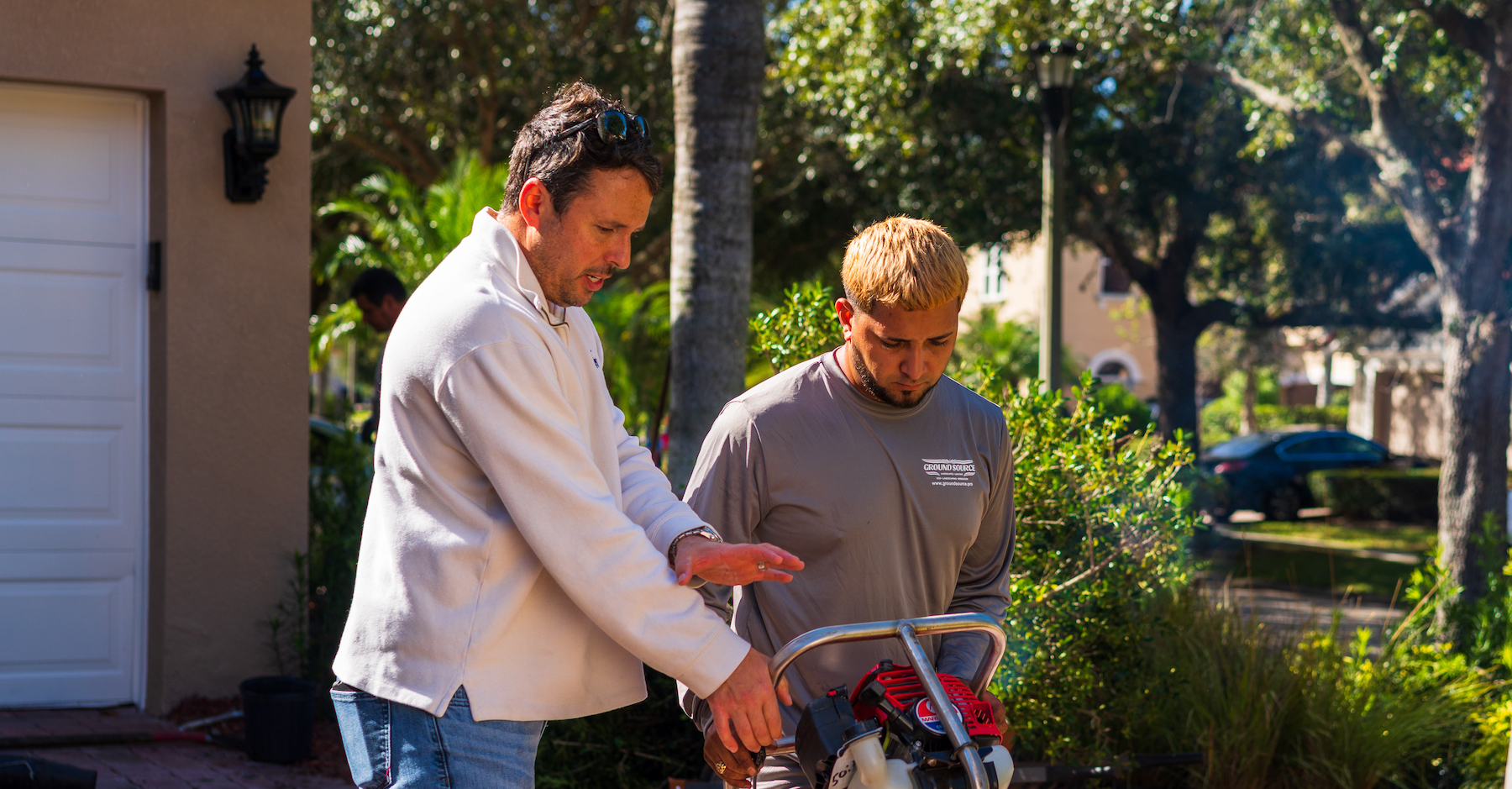 Company profile
Ground Source Landscaping specializes in sod installation, irrigation maintenance, as well as paver and landscape installation for homeowners in the greater Orlando, FL area.
Over the past years, they have dramatically improved their processes and team to support their rapid growth.
Landscape Leadership started working with them in 2019.
The challenge
Joe Mouad worked with a business coach to help him improve many areas of his company. One recommendation he received was to find a marketing partner that specialized in the landscape industry. We were happy to help drive the strategy for his company's growth.
Some things Joe wanted to accomplish were:
Overhaul their outdated website with poor copywriting and user experience
Visually showcase the amazing projects they design and build
Create written content that attracts potential clients
Create an e-commerce solution for buyers to purchase sod delivery

Generated 14,699 leads in 3 years

Generated $99k of online sod orders in the last year

Increased website traffic by 1,767% in 3 years
Services we provided
Here are the various services used in their customized strategy.

Positioning & Messaging
We created messaging guidelines to clearly explain how they are different from their competitors while identifying what is truly important to their clients.

Website Redesign
We created a customized website with great copywriting and an e-commerce solution and optimized it for search engines and lead generation.

Content Marketing
Seasoned green industry writers created in-depth, content and deep resources to help prospective clients do their research. This also drastically increased organic search traffic.

Photography
Our photography team planned and executed multiple shoots to capture thousands of images featuring their team and their projects.

Videography
Our team created videos centered around frequently asked questions to utilize on the website, blog, and social media. We also created a case study video for a project from start to finish.

Digital Advertising
We created targeted campaigns to drive leads for sod installation, irrigation, and more.

Automated Email Marketing
We created automated email campaigns to nurture the interest of contacts who were still researching solutions.

Online Reviews
We regularly sent client feedback requests which generated hundreds of positive Google reviews.
Check out examples of our work