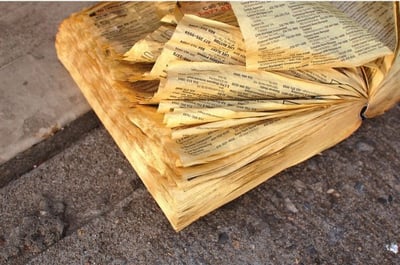 Gone are the days of potential customers searching for a lawn care professional in the phonebook.
Your prospects' buying habits have changed during the past decade or two, and if you're going to keep up with them, you need to update your approach, too.
"The biggest difference between lawn care marketing now and 10 to 15 years ago is the amount of channels that are available," says Shaun Kanary, director of marketing for Weed Pro. "With the Internet and social media, there are so many platforms out there now. Today's marketer has to be more savvy."
Your lawn care business needs a strong presence where your potential customers are actually looking for help and services.
"Let go of the past," says Patt Mosley, director of marketing and communications at Senske Lawn and Tree Care. "Yes, it worked and got you to where you are today, but now you have to take your marketing to the next level."
To help you do just that, here are a handful of practical lawn care marketing tips from three industry experts.
Share your expertise online
Instead of spending months to write, design, print, deliver and get a response from your direct mailers, you can now reach consumers immediately via your company's website and blog.
"Your lawn care company's online presence has to be marketing priority No. 1, and it starts with blogging," Kanary says. "Your blog lives online forever. It's like having a direct-mail marketing piece that never goes away. I have blog posts I wrote two years ago that are still generating customers today. When you think you've written enough, write more."
Your blog should provide solutions to the consumer's problems and questions, while also establishing you as a lawn care expert.
To give your articles extra life, you can also include them in your e-newsletters. "Email marketing is still huge for us and is the No. 1 direct-marketing channel that converts," Mosley says.
Plus, don't forget to share your blog posts on your company's social networks for extra exposure.
(RELATED: The Best Landscaping Blogs of 2014)
Go where your customers go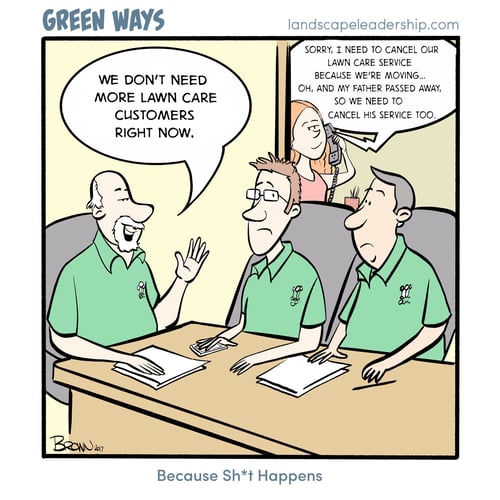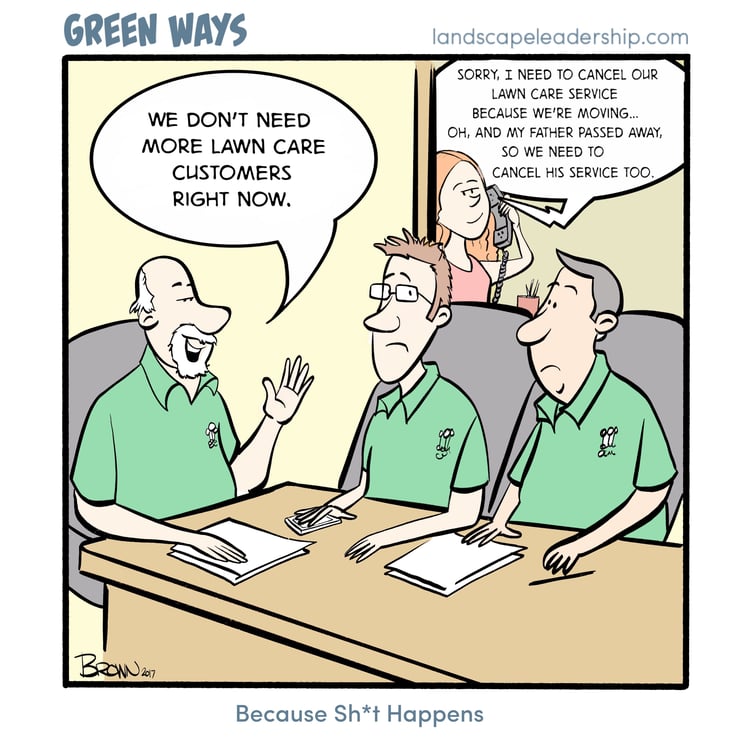 Consumer habits are constantly evolving in our digital age, and your lawn care company needs to adapt to those trends.
Social networks like Facebook, Twitter, Instagram and Pinterest are some of the top places consumers turn to now, and the experts say that will continue in the future. So, find which networks your client base is most connected to.
"You can't be on every social media channel — you have to be on the one your prospects and customers are on," Kanary says.
Facebook may be the best channel to start with since most of your prospects and customers will be on there.
Consider utilizing Facebook's advertising platform to target potential customers in your local market. Advertising on Facebook can be inexpensive yet highly targeted. For example, you could have your lawn care advertisement shown only to people in your area falling within a specific age range and having a specific marital status and home ownership status.
(RELATED: The 11 Most Important Social Networks for Green Industry Companies)
Pay for your online leads
While you might not be placing ads in the Yellow Pages or newspapers anymore, there's still a place for advertising in the digital age.
According to all of our experts, pay-per-click (PPC) advertising – typically via Google Adwords – is one of the best ways to generate quality leads for a lawn care business.
Instead of sending about 1 million direct mail pieces like they did in previous years, Chris Noon, president of Noon Turf Care, says they are focusing their efforts and budget online through channels like PPC advertising.
Since incorporating PPC into their lawn care marketing plans, Senske has seen a 100-percent increase in leads, Mosley says. While rewarding, it's not something most business owners can manage on their own. It requires a very specific skill set and expertise.
"You need someone with expertise in pay-per-click advertising, whether you hire it out to a third party or hire internally," Mosley says. "It's a full-time job for one person."
Reach customers' mobile devices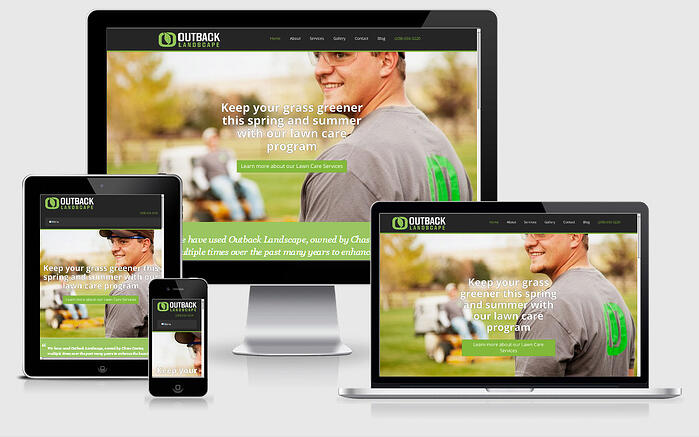 Your lawn care company's website needs to be mobile-friendly, especially after Google's recent update to their mobile search algorithm.
Bottom line: If your company's website is not optimized for viewing on mobile devices then your prospects will not find you when searching for lawn care services on their smartphones and tablets. (Google offers a tool where you can test your URL to see if it is mobile-friendly.)
Also, now more than ever, consumers are searching and finding local service providers through search directories like Manta, MerchantCircle, Foursquare, etc., all on their mobile devices.
"They do their homework now, so it's always good to have links to local review websites like Yelp," Noon says. "Any link to get some positive feedback from customers is healthy."
(RELATED: The 20 Most Important Local Business Directories Your Company Needs To Be Listed On)
Keep track of your lawn care marketing efforts
Utilizing today's available marketing channels is only the first step: You need to track where each new lead came from and where they are in your sales process. This requires the right marketing and analytics software.
"We have our entire marketing universe in our software," Noon says. "We can see where the leads are coming from, what's working and what isn't. When you really know who your clients are, you can better serve them."
(RELATED: Lawn Care Software Review: Jobber vs. Service Autopilot vs. Real Green Systems)
Some things haven't changed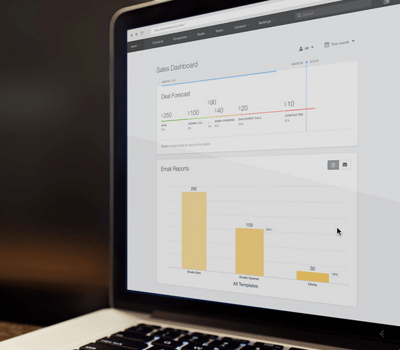 While evolving with new consumer habits is key to growing a lawn care business today, there are still some best practices that haven't changed.
"No matter what, we still need salespeople to close a sale," Noon says. "Someone needs to pick up or answer that phone and make the sale."
You also need to be responsive when you get a new lead. If someone expresses interest on your website, have someone contact them within five minutes to close the deal. Consumer expectations have also changed – they expect an immediate response.
And like in the past, you need to look at the bigger picture when creating a marketing plan — which could include a mix of old and new channels.
"There won't be a time when we'll say goodbye to traditional media and direct mail, but the marketing strategy has to be cohesive," Kanary says. "If you use all of the different channels together, you can create a strong plan to promote and grow your lawn care business."
Did you find this article helpful? Do you want to stay up to date and ahead of your competitors when it comes to marketing? If so, then subscribe to receive a new article each week. Just add your email address to the form below. Are you into podcasts? Give a listen to our new podcast, Smarketing Talk, where we tackle all things related to sales and marketing for green industry companies.
Image credits: phone book, computer