Website Design & Development
Custom websites to help grow your lawn care or landscaping business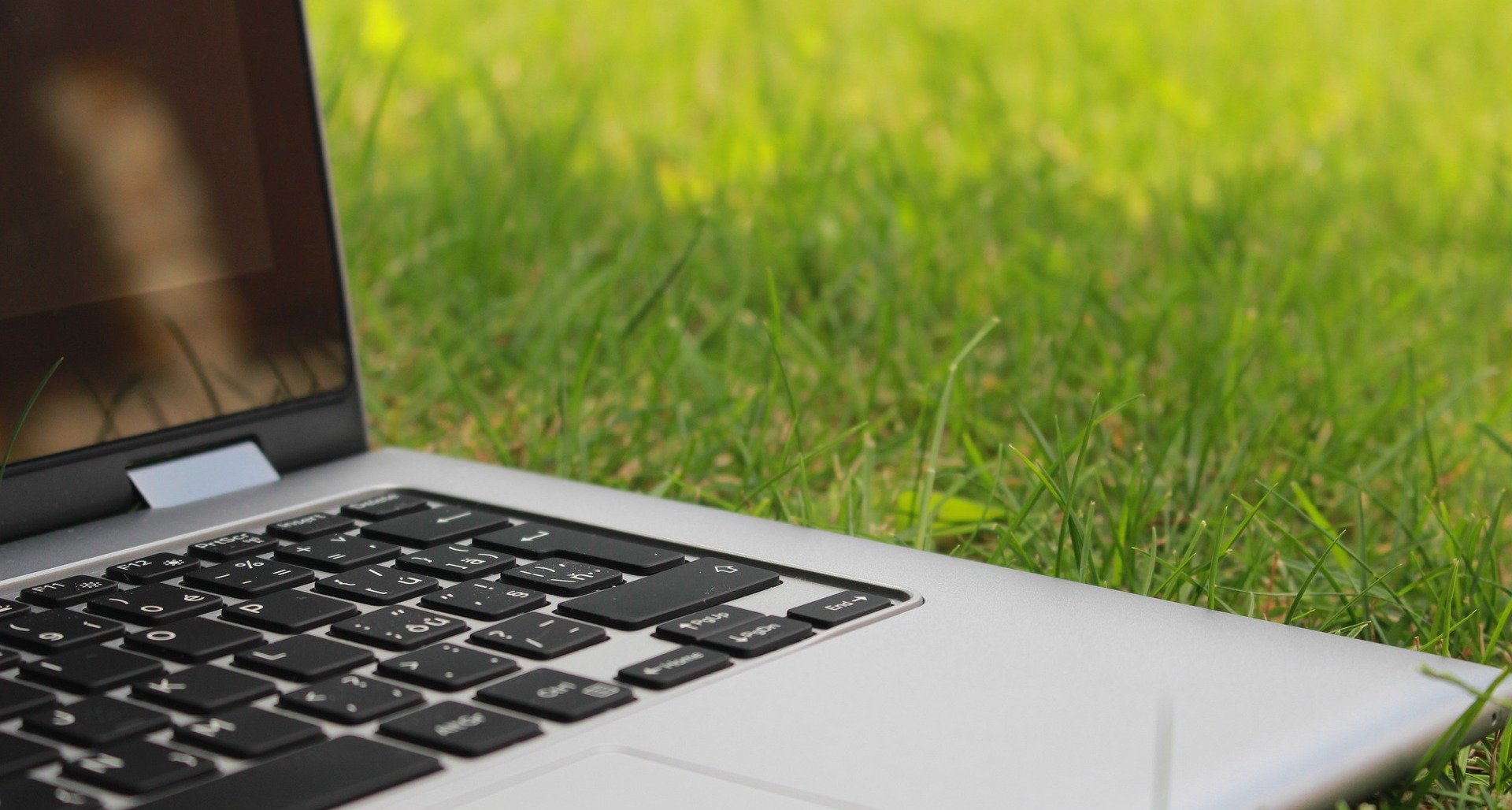 Lead generation machines
You need more than a virtual brochure. Your website should make a great first impression and turn visitors into customers or team members. You can't afford to look like everyone else and need to be easily found in search results.

Building your website also shouldn't be a complicated process for you. You need a partner that thinks of every important detail, even the ones you may not have thought of.
A few examples
Check out some of the landscaping and lawn care website design projects we've completed for our clients.

Yellowstone Landscape
This commercial landscaping website is packed full of content with hundreds of helpul pages that support 45+ markets all across the U.S.
Give the monitor a little scroll here for a preview of their homepage or you can learn more about how we helped them in this client case study.

Oasis Turf & Tree
This lawn care website uses professional photos, videos, and compelling copywriting to turn visitors into leads. It's been a huge part of Oasis getting tens of thousands of leads in the years we've worked together.
Feel free to scroll the monitor for a homepage preview and you can learn more in this client case study.

KD Landscape
When a homeowner decides they want to spend $100k+ in their back lawn, they do plenty of research. For KD Landscape, this means providing useful content, hundreds of professional photos, and compelling video case studies.
Scroll through a preview of their homepage or check out more details in this client case study.
Built by and for lawn and landscape professionals
From custom design and development, to compelling copywriting from green industry veteran writers, to on-page SEO, we will create a website that will make you stand out among your competitors.

Landscape Leadership has specialized in green industry websites since 2008 and has a comprehensive process to make your new website a success.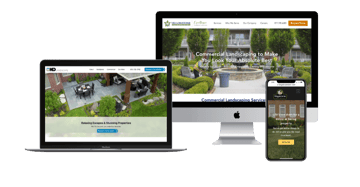 Just like designing and building an amazing landscape, a website is no exception. You pay for expertise, innovation, and important details. If you skimp, it will end up costing you in the long run.

Our custom websites are built on the HubSpot CMS, a secure and user-friendly platform that integrates with 500+ popular applications. Projects also include best SEO practices and green industry expert copywriting.

Website projects are commonly part of a comprehensive annual engagement but are also available on a project basis as we have capacity. Custom websites start at $24,000.
Helpful Insights
Read in-depth articles about website design for your lawn care or landscaping business
12 Essential Ideas to Implement on Your Landscaping Website's Homepage
10 Recruiting Must-Haves for Your Lawn Care or Landscaping Website (w/ Examples)
How to Present Your Landscaping Photos in a Website Image Gallery
FAQs about website design and development
How long does the website process take?

Our process is extremely thorough and most websites take 4-5 months from start to finish.
Will I have to write my own content?

Never! We use experienced green industry content writers who will conduct casual interviews to capture your voice and important distinctive characteristics. You'll be able to review everything before we publish anything.
Re-design my website or can you just modify it?

In 99% of cases, we recommend a complete website redesign.
Will I have access to edit my website?

Absolutely. HubSpot has helpful, free resources available online to edit your website's pages, blog posts, etc. We'll give you full access right from the start and it's always yours. We also provide training if your team wants to be hands-on with future changes.
Are there any software subscription costs?

In addition to your costs to register your domain, there are costs for HubSpot to host your website. You can find those costs on their website and we'll review them with you before you sign any proposal.