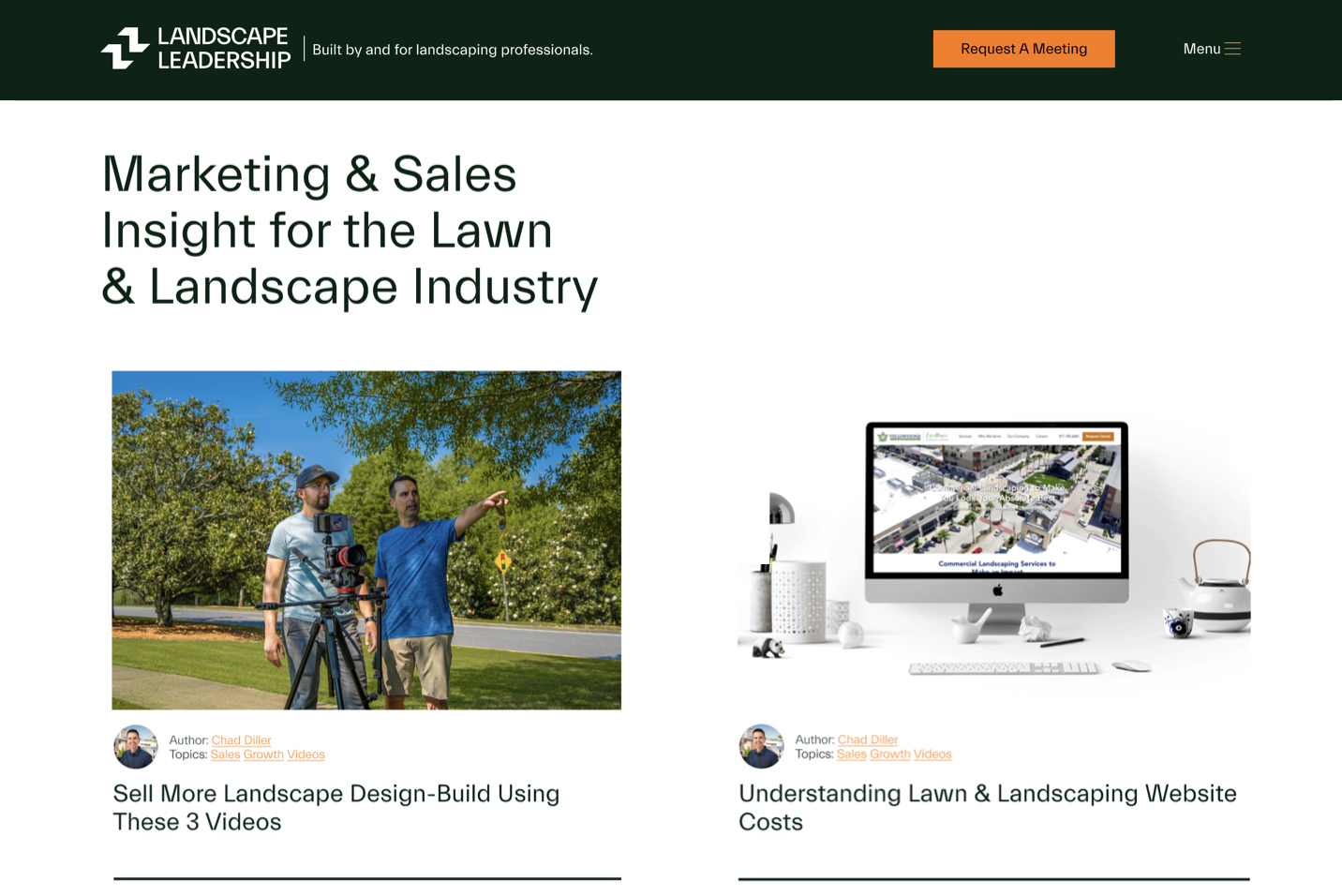 Subscribe and get ahead of your competitors
Join over 4,000 Green Industry subscribers
The Landscape Leadership blog covers everything you need to become a marketing and sales superstar for your green industry business.
Get articles like these and more when you subscribe:
16 Lawn Care Lead Generation Strategies (Ranked Best to Worst)
Selling Lawn & Landscaping Services: Are You Changing With the Times?
Beyond Basic Landscaper Marketing: 10 Tips to Get Landscaping Customers
How Your Small Business Can Rank #1 in Google Local Search [Research]
Just fill out the form below and new articles will be delivered straight to your inbox!