Photography & Video Production
Create professional images and videos that help you become the leader in your marketplace.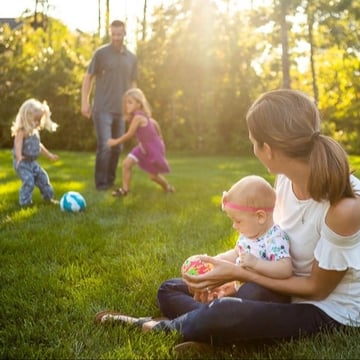 Make a lasting impression
You need to attract the ideal clients and you're always on the lookout for new, talented team members. When they experience your brand, it's critical that they love what they see.

Poor-quality images and underwhelming videos won't make that happen. Sadly, that's all too common in the lawn and landscape industry. We understand that you have plenty of competition and it's time to clearly stand out.
Video production examples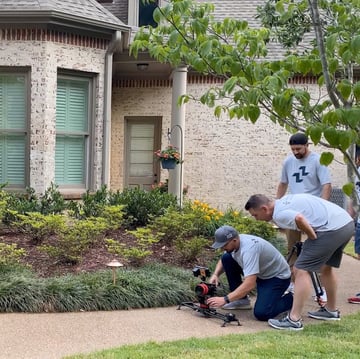 Green Industry experience
From creative direction, to scheduling, shooting, and editing, Landscape Leadership handles all aspects of our clients' photography and video production needs.

Our creative team has worked for decades in the green industry. We've captured tens of thousands of images and produced hundreds of videos. To create clear leaders in local markets, only jaw-dropping photography and videos will do.
Helpful Insights
Read in-depth articles about professional photography and video production for your lawn care or landscaping business
14 Examples of Landscaping & Lawn Care Videos for Marketing or Recruiting
How to Present Your Landscaping Photos in a Website Image Gallery
40 Ways to Use Lawn Care & Landscaping Videos (So They Actually Get Noticed)
FAQs about photography and videos
Is it stock footage or custom work?

99.9% of everything we utilize is custom work that we'll predetermine together. We won't use your assets for other clients or sell them in any way.
How long does it take from start to finish?

Photo projects take 2-3 months from start to shoot date. Video projects take 4-5 months. Completed photos are delivered within 30-45 days after the shoot and videos take 45-60 days to be delivered.
How involved will we need to be?

We have a solid process to handle most of the work. However, you will need to be involved to choose properties, have them ready, and coordinate your team and any customers that may be involved. We'll make sure you're extremely prepared but this isn't a hands-off project for you.
Will I have rights to the photos and videos?

Absolutely. They will be your property. However, Landscape Leadership may use these assets in our own portfolios or marketing materials. Don't worry, we'll give you the proper credit.
Where can my photos and videos be used?

Feel free to use your videos on your website, social media, or wherever you'd like! If your project is completed within a comprehensive agreement, we may include the cost to promote these visual assets.