You don't have time to execute the sales and marketing efforts you need to get to the next level
You understand marketing is only as good as it is effective at giving you an edge and bringing in new business
You need a partner with industry knowledge as deep as yours. Someone who can hit the ground running.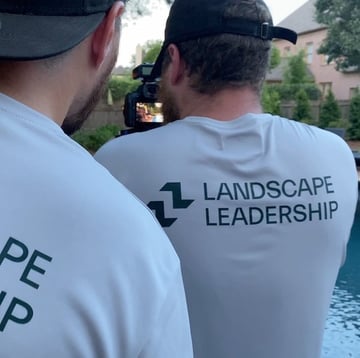 Take your business where you know it can go.
Landscape Leadership is a sales and marketing agency built by and for lawn and landscaping professionals. We have decades of experience as landscaping professionals and marketers. We know what works. As your partner, we'll help you establish leadership in your local market.

Attract more qualified prospects.
Increase annual revenue.
Grow your bottom-line.
Get started now
1) Request a Consultation
Request a one-on-one call to have a candid conversation about your business.
2) Complete Your Total Growth Review
We'll review your current marketing and sales strategy, collateral, and processes to build a strategy unique to your business.
3) See Results
We'll implement a marketing and sales program that attracts qualified leads and helps you close more sales, establishing leadership in your local market.