Your lawn or landscape company's website is arguably the most important tool that you have to promote and support your business. A great website can do a tremendous amount of legwork in leading prospective clients to choose your business. And, let's not underestimate your website as an effective recruiting platform.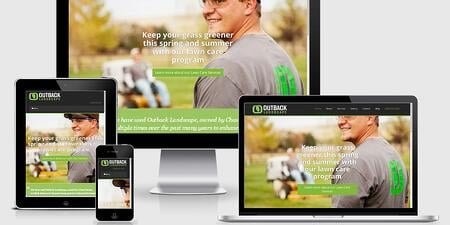 Are you frustrated that your website doesn't look as appealing as your competitors' websites? Are you worried its poor performance warrants a redesign?
Of course, if you've started looking into website design costs, you might be a bit overwhelmed by what you see. The cost range appears to run the gamut. There are companies out there promising to build a website for just a couple of thousand dollars—and some that want you to set up a monthly subscription service with them.
Still, you have to ask yourself what you're really getting for this investment. If you're a successful lawn or landscape business bringing in $2+ Million in revenue, is an inexpensive website really going to bring in the kind of results that you're seeking?
Or are you going to have to keep paying more and adding to the website over time to bring it up to your standards?
(ACCESS NOW: Your Guide to a Kick-Ass Commercial Landscaping Website)
We understand that exploring landscaping and lawn care website design costs can feel a bit overwhelming, and even confusing. You understand that like most things in life, you tend to "get what you pay for." But you also don't want to be taken and spend more than you really have to for a quality website.
In this article, we'll be completely transparent as far as what to expect with website design cost and what should be part of your investment. One of the biggest frustrations is paying for a website only to find out that it's incomplete.
What Should a Website Redesign Cost?
We have always emphasized the importance of transparency at Landscape Leadership. Whereas there are plenty of companies who might not come right out and tell you what you can expect to pay, we want you to have a good understanding of not only the cost but what goes into that cost.
For a high-quality website that looks and performs optimally, you should expect to pay between $15,000 to $25,000. That is for the complete project, not a subscription as some marketing agencies will have you set up.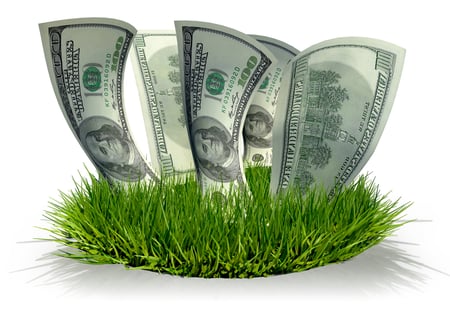 The truth is, your website is one of the most important tools that you have for your business. When prospective clients start the process of looking for a company to solve their problems, you not only want them to find you but to determine you are a company that is worth pursuing.
Chad Diller, Vice President at Landscape Leadership, has worked through many landscaping and lawn care website design projects with our clients—but also has first-hand experience going through the process from your side of the table. While employed by a large landscaping company Chad worked with two different marketing agencies going through website redesign projects.
He knows exactly what should be included in the website design cost to ensure you're getting the full package. It's important that you know this information going into the process so that you aren't missing vital components that will keep your website from looking or performing as well as it should.
[RELATED PODCAST: Re-Designing Lawn Care & Landscaping Websites into Lead Machines]
What Goes into a High-Quality Website Redesign Cost?
In an effort to help set you up for success as you begin the process of looking for website design services for lawn care and landscaping, we've asked Chad and some of the other Landscape Leadership team members to share what goes into a high-quality website redesign so that you can understand what you're paying for, why some marketing agencies might cost more than others, and whether or not you're getting the full package.
Custom vs. Template Websites
According to Chad, one of the major contributing factors to website cost is whether or not you're getting a truly custom website. If you're using a service like Wix or SquareSpace (or you've hired a marketing agency that is simply using one of these services), then you're not getting a truly custom (built-from-scratch) website.
Templates can serve a purpose and might work for smaller companies but they also come with a lot of limitations. If you're looking for a website that meets your exact needs, you want to work with a company that will build a custom solution.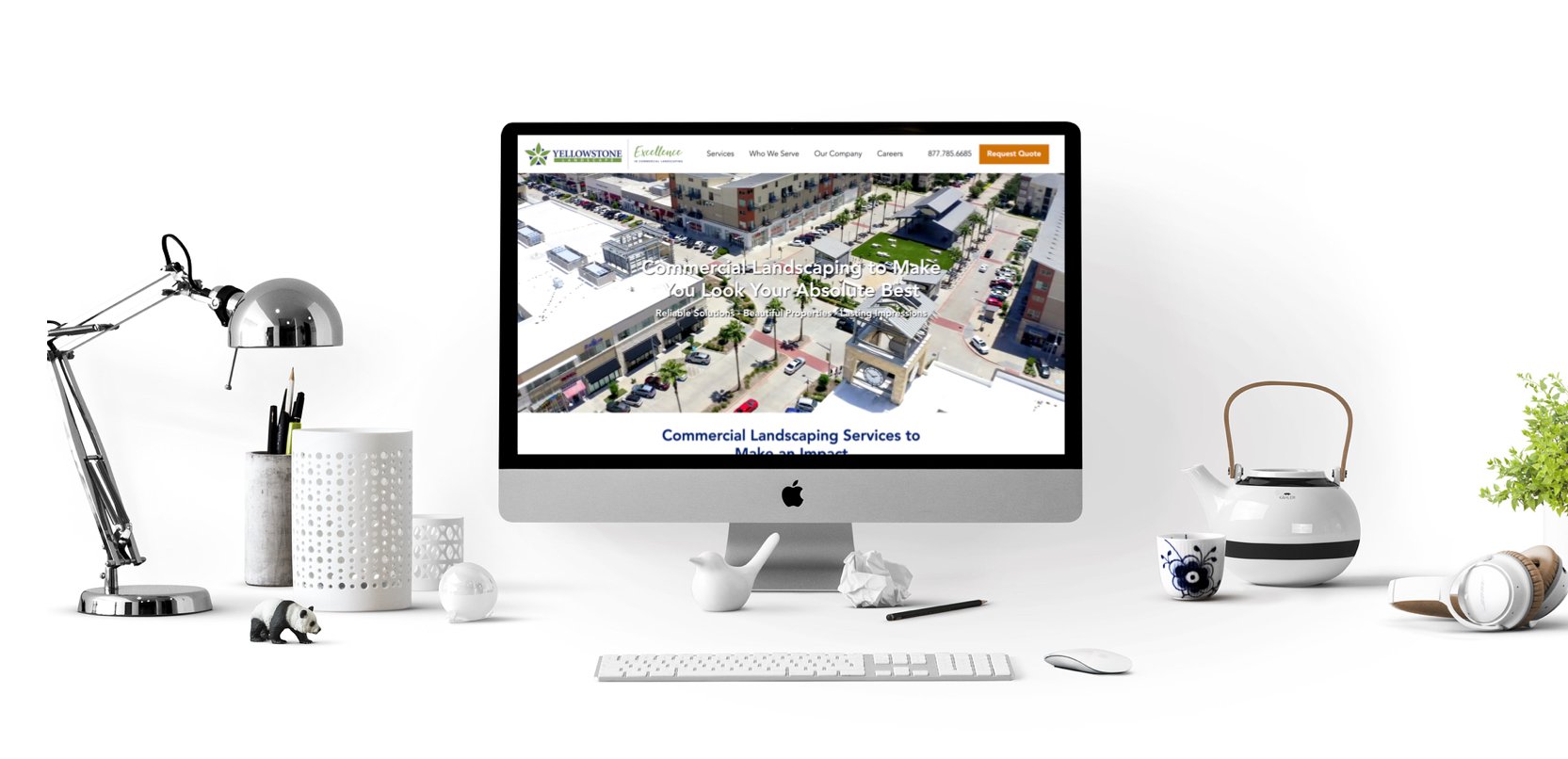 "In the landscaping world, you might think of it as building an outdoor fireplace from a kit versus from scratch," Chad continues. "Obviously the latter opens up a whole world of possibilities whereas working from a kit really limits you. If one of your major gripes is that your website doesn't look as aesthetically appealing as your competitors', it could be that you're limited in what it can do."
Responsive Design
Any time that you build a website, it should work optimally no matter what kind of device that you're on, says Chad.
"These days, we're seeing more visitors coming to websites from their mobile device as opposed to a desktop," he says. "The strategy used to be to build the website for a desktop and make sure it works for mobile but we're shifting more toward mobile being the primary way that people view websites."
Either way, it has to look and perform no matter how users are viewing it.
[RELATED READING: Why Mobile-First Website Design is Critical to Digital Success]
Secured Website
A secure website should start with HTTPS as opposed to HTTP, with the "S" standing for secure. Your website should utilize a Secure Sockets Layer (SSL) Certificate. If it doesn't have this, it hurts your SEO, says Chad.
Hosting/Content Management System
As far as what content management system you choose, if you have spent any time on our blog or social media pages before, you know that we prefer HubSpot. For the sake of being transparent, Landscape Leadership is a HubSpot Solutions Partner.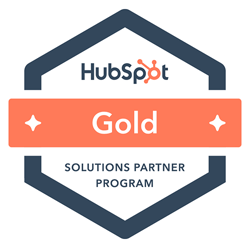 We have found that HubSpot has a number of advantages when it comes to building a custom site that just makes the entire process easier and more streamlined. If you've ever been on a site where things aren't loading, then you know that experience can be frustrating. Oftentimes people don't have the patience to wait and it detracts from the overall user experience on your site.
But HubSpot prevents a lot of these hiccups by being a more fully connected tool. It's also less vulnerable to malware issues compared to the popular, open-source platform Wordpress. Plus, you won't have to worry about third-party Wordpress plugins frequently malfunctioning.
SEO Research
Here's a cold hard truth: If you build a beautiful website but nobody ever sees it, it pretty much defeats the purpose. That's why a lot of behind-the-scenes work should be going into SEO research, especially on your local level.
"A lot goes into the content and SEO strategy for websites," says Carolyn Bowers, our Content Leader. "It starts with research such as reviewing how the website currently performs, reviewing how competitors perform in search results and doing keyword research to find out what phrases are best to target within the copywriting on the website."
People don't always realize that the readable copy on the website not only needs to "sound good" and to appeal to the prospective client, but it also has to rank well within the complicated world of search engines. If it doesn't, then prospective clients may never even see it so it won't matter how well it is written.
[RELATED VIDEO SERIES: SEO for Lawn Care & Landscaping Companies]
On-Page SEO Optimization/Schema
Carolyn adds that there is also a lot of "content" on a website that people might not even know is there! This is all about getting the website and its individual pages to perform well.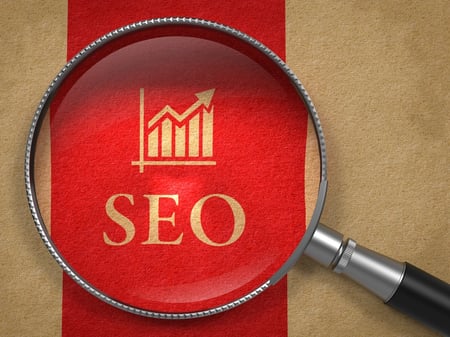 "There is 'metadata, which includes the titles you see in the tabs in the browsers and in the title in the search results," Carolyn explains. "There are also 'meta descriptions,' which is the content that you see under titles in the search results. It takes time to write these with a strategy that gets people to click on the result and also to get the page to actually show up in their search results."
A strong website should also have a solid organization of technical coding that runs in the background of the page, ensuring that it is operating optimally. This is known as the Schema.
There is a tremendous amount of planning that goes into the background of building a page, even before any copy is added to it, says Senior Project Manager Emmett Hughes.
"In the planning phase, we lay out the sitemap and determine which pages will stay and which pages can be merged/moved or in some cases removed entirely," he explains. "In addition to this, we organize any page redirects ahead of time so that we know exactly where visitors will land if they happen upon a page that has been moved or deleted."
Connecting to Google Analytics and Search Console
"Ultimately, you also want to be able to track everything about your website with analytics that shows you how it's performing", says Chad. You want to know what prospects do once they're on your website.
Where does the traffic come from?
How long do they stay on your website?
Which pages on the website perform the best?
"This is vital information when it comes to continually improving your website and making sure that it's performing as it's meant to", says Chad. "However, you'd be shocked how often clients come to us with absolutely no analytics from their previous website (even if they worked with an agency to set it up)".
It's imperative that your website is connected to Google Search Console and that it has Google Analytics installed on it.
[RELATED READING: 5 Meaningful Website Metrics to Understand & Track]
Messaging Workshop
Of course, there's no denying that the actual content on the website (what your prospective clients are reading) must appeal to them. In addition to the technical setup and the SEO, you also want to make sure that you're addressing the human element of the messaging that you are conveying, says Chad.
"We perform a messaging workshop with all of our clients to create a very distinctive and clear brand message using the right phrases, words, and tone," Chad explains. "In this part of the website process, we are really focused on what you want the website to say and what message you want prospective clients to walk away with after visiting your site."
[RELATED READING: See How Easily You Can Use These 5 Elements of Storytelling to Sell More Work]
Green Industry Writers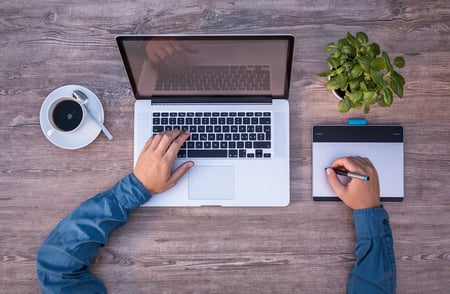 A lot of marketing agencies employ copywriters but you probably already know that the number of writers with actual Green Industry writing experience is fairly limited.
These are writers who already know the industry so you don't have to teach them every single thing about it! They have written for Green Industry publications and websites for many years and have a higher level of technical knowledge.
The amount of pain this can save you when going through the copywriting experience is tremendous.
Lead Generation Optimization
When your website is finished, you want it to be much more than just a virtual brochure, urges Chad.
"You want visitors to actually convert into qualified leads," he says. "But how many times have you been on a website where you have to hunt around to find a phone number or it's not simple to get in touch on the spot? We spend a lot of time thinking about user experience and making sure that we can lead them in the direction of taking action after visiting your website."
[CASE STUDY: Ground Source Gets 4,600 Landscaping Leads in 1 Year]
An Integrated Blog
"Ideally, you also want your website to have a blog built right in so that you're publishing articles directly to your website and it's helping to drive more traffic to the website", says Chad. Even if you aren't going to use the blog right away (and you'll leave it hidden for now), you want it built as part of the site.
Testing
Finally, before your website actually goes live, you want it run through a series of tests to make sure it's performing optimally, says Chad. We have several people on the team test it on multiple devices. We're in search of anything that's not working the way it's supposed to before it goes live.
Scope of Pages and Other Features That Impact Pricing
Now that you have a better understanding of what goes into a website redesign, we want to mention some reasons why some websites might cost more than others.

Obviously how in-depth you get with the scope of your pages as well as any additional features or dynamic tools that you might add could make your website cost more. The number of pages that you have will also impact website design costs.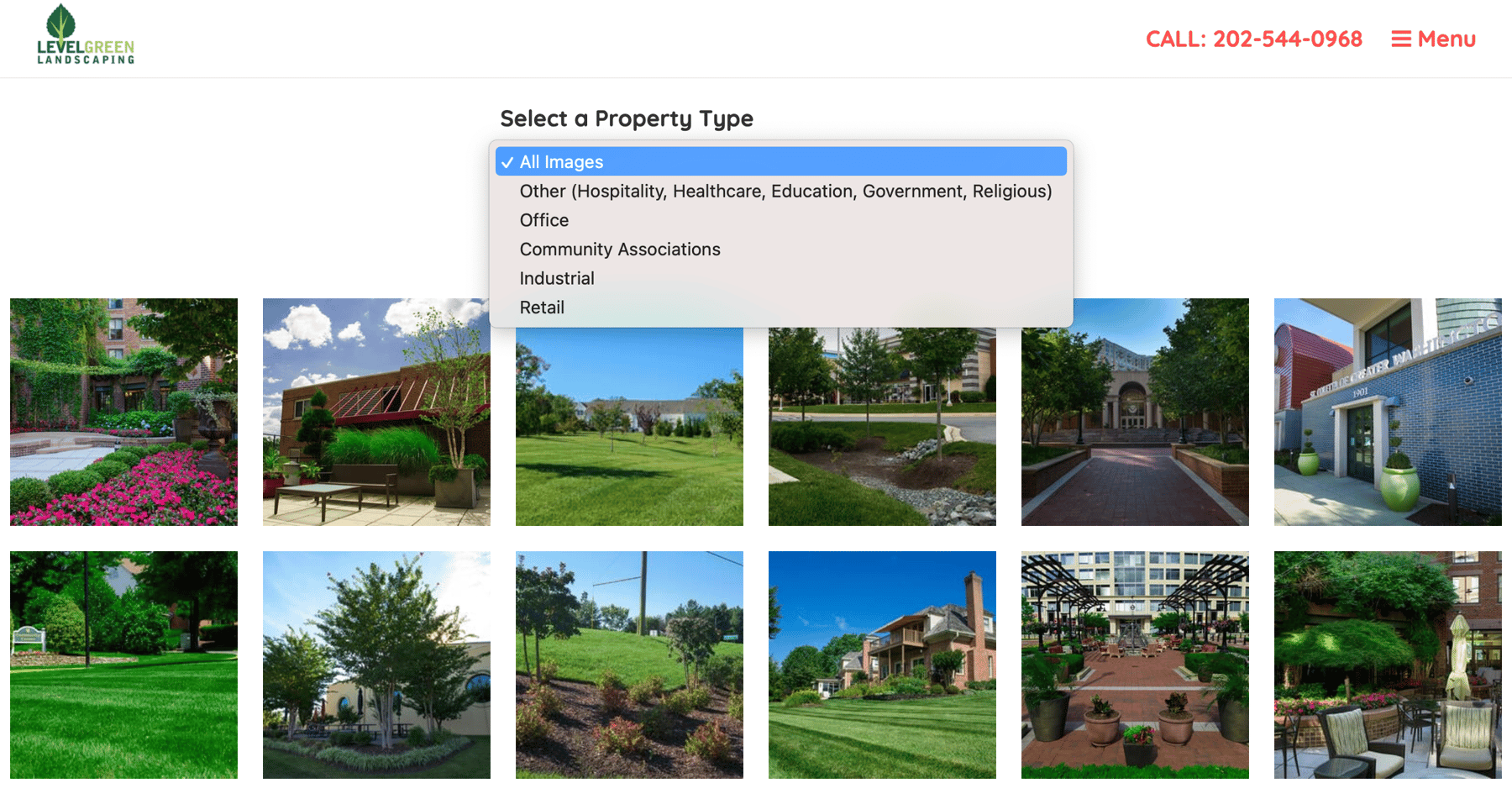 "Some of the features that our clients have added to their websites include Dynamic Image Galleries, Career Centers, Price Calculators, and more", says Emmett.
He shares a little more about each.
Dynamic Galleries are helpful when working with hundreds of images that a prospect might want to filter in some way. This makes browsing examples of work much more user-friendly.
Career Centers help to display all that a company has to offer team members and can include interactive tools to show possible career paths and growth potential.
Pricing Calculators can be used to help prospects price out a project before they even fill out a form - think of it as a pre-qualifier. This is often used on high-end residential design-build sites.
Built-in e-commerce capabilities are also becoming more important for companies like lawn care operators. These additional tools and functionality add cost to the project.
The Expertise of the Landscaping and Lawn Care Web Design Team
The experience and skill of the website design/development team are obviously going to impact the website design cost.
This comes down to the point that (like most things in life) you get what you pay for with a website.
Experts include:
Website designers
Website developers
Project managers
SEO experts
Copywriters

And of course, with each of these experts, their level of skill and expertise comes into play. If you're hiring a company with specific Green Industry experience, you're likely going to pay more for that high level of industry-specific experience (as opposed to a general marketing agency that just builds websites for anybody).
[RELATED PODCAST: 14 Questions to Find Marketing Agency Expertise]
Additional Website Needs that Aren't Typically Part of the Website Design Cost
Finally, we want to mention a few items that are typically not included in website design cost but are important to the success of your site.
These include any graphics or icons that are above and beyond. Anything that is built-out and super customized in terms of icons or graphics could end up costing extra.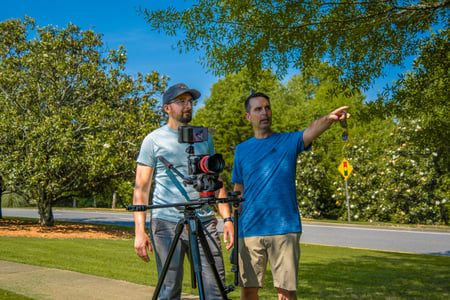 Similarly, professional photography and professional video are also not included but incredibly important to the overall success of your website.
While you can read more about those topics in some of our other blog articles, it's important to know that if you're going to invest top dollars in having an amazing website but then use poor-quality photos, it really detracts from the end result.
[RELATED READING: 14 Examples of Landscaping & Lawn Care Videos for Marketing or Recruiting]
Getting the Most Out of Your Landscaping or Lawn Care Website
Chances are, you've probably explained to a client before why paying a little bit more for your services but getting the results they truly want is worth that extra cost. In the end, it's all about VALUE. And the same is definitely true for your website.
The last thing that you want is to have a website built that isn't actually performing the way that you want it to—and that ends up costing you a lot more money in the long run for features and services that need to still be completed (or completely redone…it happens!)
At the end of the day, by choosing a lawn and landscaping marketing agency that can offer you the complete package, you can feel confident your website is doing the daily hard work of helping you generate qualified leads that help take your landscaping or lawn care business grow in the years to come.
If you're ready to invest in a landscaping or lawn care website that blows away the competition and helps you get more customers, schedule a meeting with us.
Want more insight like this? Join over 5,000 of your green industry peers by subscribing to the Landscape Leadership blog. We'll send new content directly to your inbox. Just add your email address below.