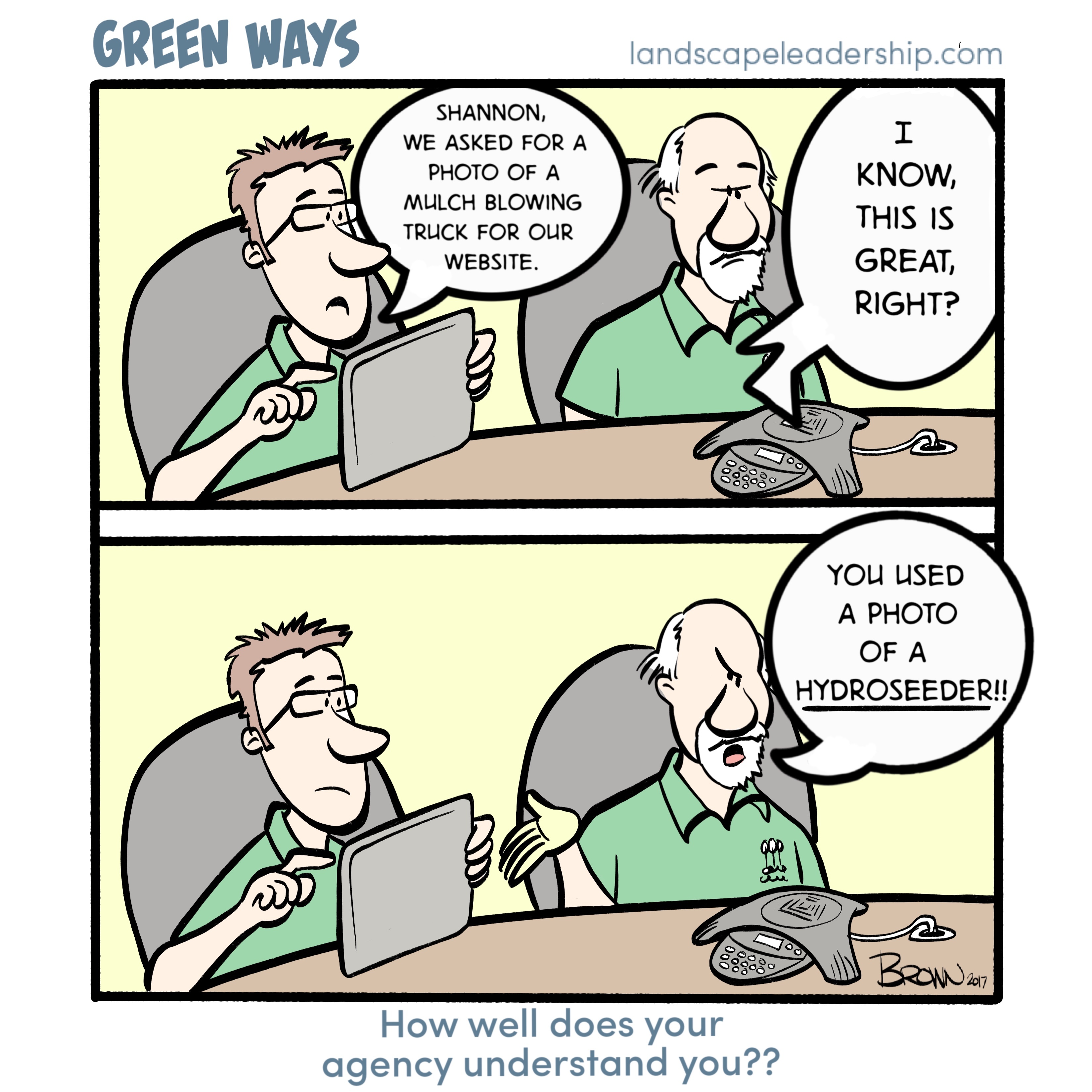 Purchase our entire collection of Green Ways comics on Amazon
Just as photography has the potential for a positive reaction, it also carries the tremendous capacity to leave a very bad taste in your mouth. As our friends at Greenbelt Outdoor Services in this week's Green Ways comic are realizing, what they expected is not what they got. It's like when a cook substitutes, miscalculates or completely omits an ingredient. Yuck!
The old saying of, "A picture's worth a thousand words", definitely holds true. If you've been following our content for some time, you've heard us advocating for the value of professional photography for marketing landscaping, lawn care, and tree services.
But your picture's "thousand words" are going to come across as bitter, dry, flat chocolate cake if you leave out the necessary ingredients or don't execute them in a specific manner.
Read More