'Tis the season for landscaping websites to be re-designed. While landscape contractors are winding down for the season across the country many are starting to think about their budgets for next year and how they might spend their marketing dollars.
Oh, I can feel my heart pitter patter! I love it when ya'll have marketing top of mind!
We talk to many landscaping companies this time of year about their marketing objectives for the new year and a re-design of their website typically lands at the top of their wish list.
Many of these landscapers are on to the second, third or even fourth iteration of their website. You probably don't want to hear this, but we're at a point where a landscaping company really needs to consider a website re-design every couple of years just to stay current with the latest design and useability trends (think mobile-friendly).
Obviously there are considerable costs involved with a website re-design. Because of this, one of the most common questions we're asked this time of year is, "How much do landscaping websites cost to re-design?".
Let's get straight to it: Landscaping websites we re-design cost in the ballpark of $6,000 to $10,000 typically, with many cost factors to consider. Let's dig deeper into three of these factors along with important questions to ask your potential website designer/developer.
Factor #1: Choosing the right platform for your landscaping website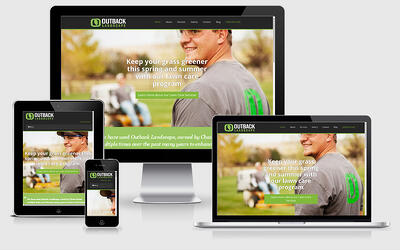 We like to keep things simple when designing a website for a small to medium-sized business like a landscape contractor. Not just for the sake of cost, but because we realize these small businesses don't have in-house marketing teams and IT departments to update their websites on a regular basis.
Because of this our platform of choice for websites is either HubSpot or Wordpress. If we work with a landscaper to re-design their site, it's going to be with one of these platforms – most likely with HubSpot. Both platforms are user-friendly, meaning you don't need to rely on an outside "webmaster" to update your site when you want to make simple changes. So right there you're going to save some money over the long-term.
Getting started with HubSpot or Wordpress
Wordpress is referred to as a content management system (CMS). It's free to use for your website, although there are inexpensive "premium" themes you can purchase to punch up your design a bit.
We love Wordpress. You can't go wrong with it. But...
When we start working with a new landscaping client and need to re-design their website we will move it to HubSpot's platform – even if the current site is on Wordpress. Here's why:
We use HubSpot's marketing automation software with all of our clients so it makes a lot of sense to have their websites constructed on the same platform so all the marketing tools are in one software solution. It's a no-brainer in this regard.
Websites built on HubSpot are fast. Page load speed is even faster than Wordpress. And speed matters, folks – to visitors and the search engines. (UPDATE: Our web developer just virtually "slapped me" for this comment. HubSpot sites can be faster than Wordpress, though that is not always the case for a lot of technical reasons I won't mention :-)
HubSpot websites are automatically "responsive", meaning they are mobile-friendly and adapt to whatever device a visitor is using.
Now, while Wordpress is free, HubSpot's software starts at $200/month. I suggest reading the articles linked below for more information about HubSpot's software. I don't want to get into a grand comparison between HubSpot and Wordpress here. I just want to touch on the costs involved.
10 Reasons We Love HubSpot (and Why It's Perfect For Your Green Industry Business)
How Much Does HubSpot Cost? Is it Really Worth the Expense?
If you want additional functionality built into your website such as a payment gateway, contact forms, scheduling and quoting capabilities, etc., all of this is possible with a platform like HubSpot or Wordpress, but will come at additional cost.
Questions to ask
As it relates to the platform you choose for your landscaping website, there are a few important questions you'll want answered by your potential web designers:
Will our website be responsive (ie. mobile-friendly)? Read this article about responsive design. This will add more cost to your project.
Will we be able to easily update the content – including images – ourselves? You need to be on a platform that you can update yourself, otherwise you're just going to spend money down the line.
Who will set up "redirects" from our old page URLs to the new page URLs? Many times when a website is moved to another platform and re-designed some of the URLs can change. Old pages need to redirect to new pages to avoid errors on your website. This should be taken care of by your website design team and can add labor costs to your project.
Factor #2: Your site map and content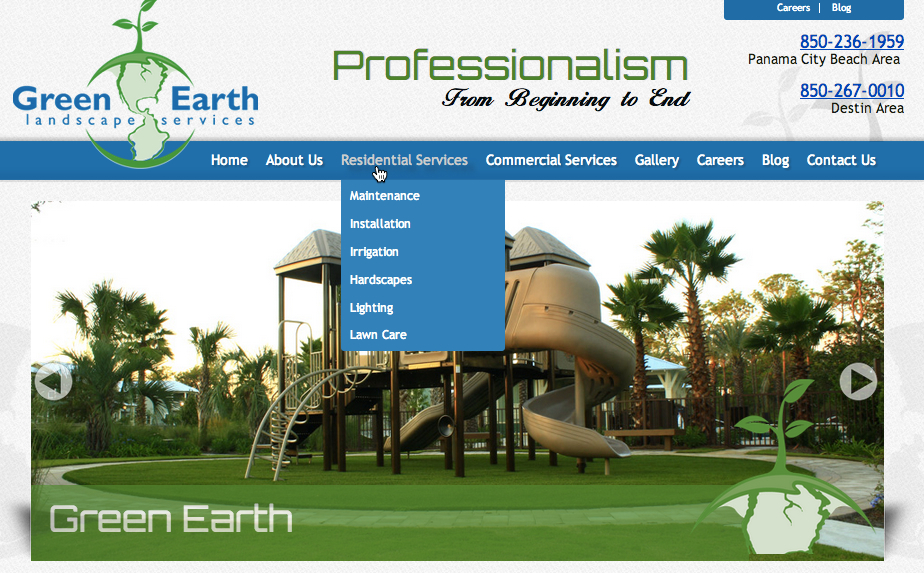 Do you know where we see most landscaping websites fall short? The copywriting! There are usually two issues: There's not enough copywriting and it's typically poorly written. This is bad news for your visitors and for the search engines.
For us, copywriting impacts the cost of the re-design project as much as anything else. We have highly-skilled writers on our staff with green industry backgrounds so we handle the copywriting when re-desiging a website. Many times much of the content needs to be re-written.
Expert copywriting can cost $0.40 per word or more. We typically give our clients a "block" of words to work with, say 2500 words, which is worth about $2,000 in copywriting expenses. This amount of words could cover the copywriting for anywhere between 12 to 18 basic website pages.
If you can handle the copywriting for your website re-design in-house then you're going to save some dollars (but you'd better set aside some time :-)
Another cost to consider during a re-design is that of adding additional pages to your site map. Many landscaping websites are thin on content, meaning they really don't have enough pages (especially service-related pages). Obviously adding more pages is going to increase your costs.
Being very visual companies, landscapers certainly want to feature images of their work on their websites. Just understand that adding numerous image galleries and photos increases the scope and cost of the re-design project.
Questions to ask
Much can slip through the cracks when facing a website re-design. Make sure you understand the scope of the contract by asking these important questions:
If copy needs to be re-written, who will do the writing? Make sure you know who is responsible for the copywriting.
How much copywriting is included in the re-design contract?
How many new pages are included in the re-design contract?
Will new image galleries be created? How many new images will be added to the website?
If new images are added to the website, who is responsible for sizing and optimizing the images properly and who is responsible for adding captions to the images?
Factor #3: On-site optimization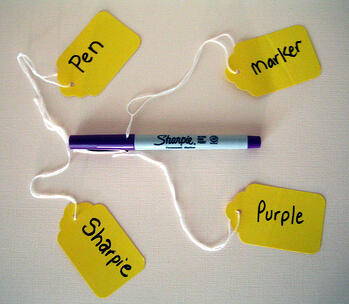 Most websites we review are not optimized properly for search engines like Google and Bing so this becomes an important step in the re-design process for us. Each page needs to be optimized so the more pages your site map contains the more expensive it becomes for on-page optimization.
So what the heck does "optimized" mean? It's actually fairly simple. Just follow these requirements:
Each page should have a unique title tag.
Each page should have a unique meta description.
If a page is targeting a specific keyword phrase then that phrase should be in the page URL, title tag, meta description, headline and throughout the copy.
Images should have image alt text (read about it here on Wikipedia)
Optimizing each page on your website is made much easier if you're using a platform like HubSpot or Wordpress.
Learn more about how to use keywords on your website in this article.
Questions to ask
If you're hiring someone to re-design your company's website then you absolutely need to ask them questions related to on-page optimization. Here are a few:
Will you be doing keyword research on our behalf?
Will you create unique title tags and meta descriptions for each page?
Will you optimize the images we provide you?
If a website re-design is at the top of your landscape company's wishlist heading into 2015 I hope you found this article to be helpful. Costs will vary of course depending on who you work with and the scope of the project. As I mentioned earlier, we typically fall in the $6,000 to $10,000 range for re-designing landscaping websites. A heavy amount of copywriting is what will push the cost towards the upper range.
Two recent examples you can review are Handy Andy Outdoors and Outback Landscape (both sites are built on HubSpot). To learn more about our website design and development services you can contact us using our handy form or give us a call at (800) 681-9169. And be sure to subscribe to our blog if you find our insights helpful.