There are a lot of lawn care and landscaping business owners who are fed up with marketing agencies. I know I was.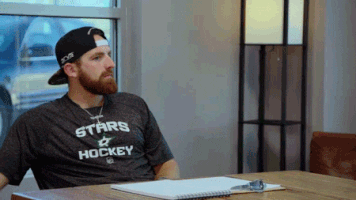 After a couple of decades in the field and sales, I served for another 5 years as a marketing manager at a $13M full-service landscaping company. I had my share of disappointing experiences with marketing service providers.

Ironically, I later joined the marketing agency life in 2016. Over the past six years I've spoken with a lot of industry professionals that have validated that, indeed, it is very challenging to find a great marketing partner.

Let me be clear: Landscape Leadership isn't God's gift to the green industry and I'm not trying to throw shade or get leads here. I just want to share what I've heard from actual business owners like yourself.

I hope these common, real-life frustrations are validating and help you start asking better questions as you search for a landscaping or lawn care marketing agency.
1) Our Marketing Agency Doesn't Understand the Green Industry
It's unrealistic to expect a marketing agency to know what took you decades to learn while dealing with hundreds (or thousands) of clients.

In most cases, a marketing agency won't know any more about your services than your average prospective client. Why would they? A typical agency account manager most likely has clients from a diverse range of industries so their knowledge and experience in a single niche will be extremely limited.
"I am frustrated that I have to teach them [our agency] about our services. They don't seem to understand that, to us, lawn care isn't mowing grass."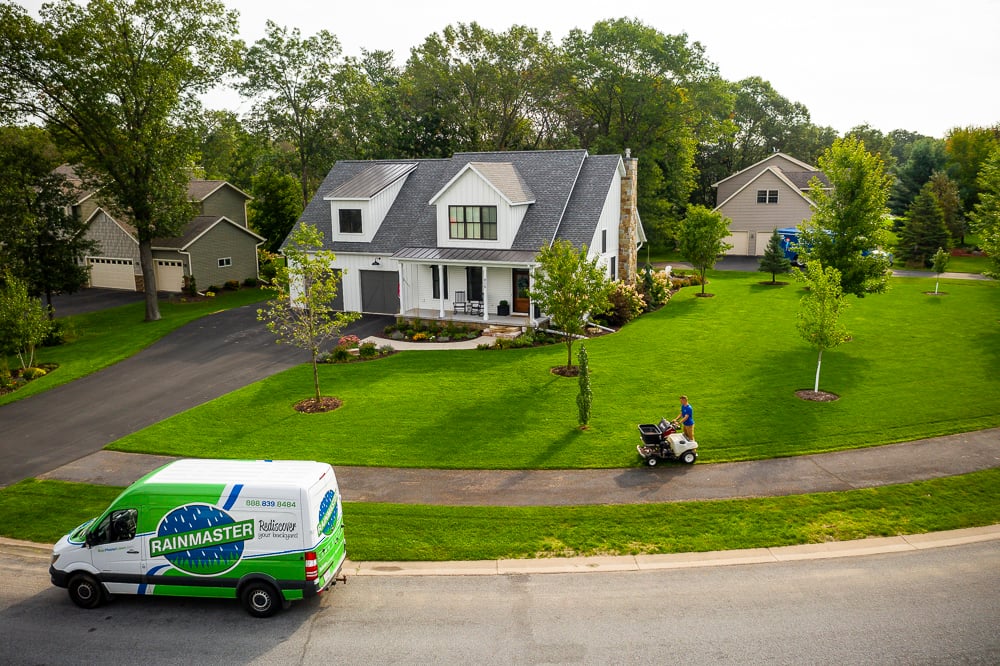 Unless you're working with a specialized firm like Landscape Leadership (where Chris and I have decades of prior green industry experience) you'll be disappointed to learn that your marketing provider…
Will have little understanding of how your services differ, especially as it relates to lawn care, plant health care, maintenance, mowing, design-build, etc.
Will have a limited understanding of the seasonality of your operation
Will not have a firm grasp on how to market to homeowners versus commercial clientele
Will not be aware of current recruiting trends and needs within the green industry
[RELATED READING: 10 Recruiting Must-Haves for Your Lawn Care or Landscaping Website - with Examples]
2) We Can't Access Our Website or Analytics
You should have full access and ownership over any website analytics. If you stop working together, you should retain those permissions or at least have these things transitioned over to you.
"I asked but I can't get access to anything so I can't tell you anything about our past website traffic or leads."
Likewise, if you utilize advertising campaigns on Google Ads, etc., you should have full ownership and access to those properties as well.

And your website is your property. It should be built on a widely-used platform that you can update if needed.
[RELATED READING: What Percent of Your Website Traffic Should Be Local? - Here's What We Found]
3) The Strategy Feels Weak
Canned programs may be fine for small businesses and startups, but established brands typically need a highly-customized approach. Agencies may have similar projects or initiatives, but "packages" are likely an oversimplification.

Agencies often have a core competency and they're entitled to not offer certain services if they're too far outside of their positioning. But they shouldn't be a one-trick pony.
"All they wanted to do is Google Ads. Their blogging wasn't great and they couldn't really help us with videos or photography."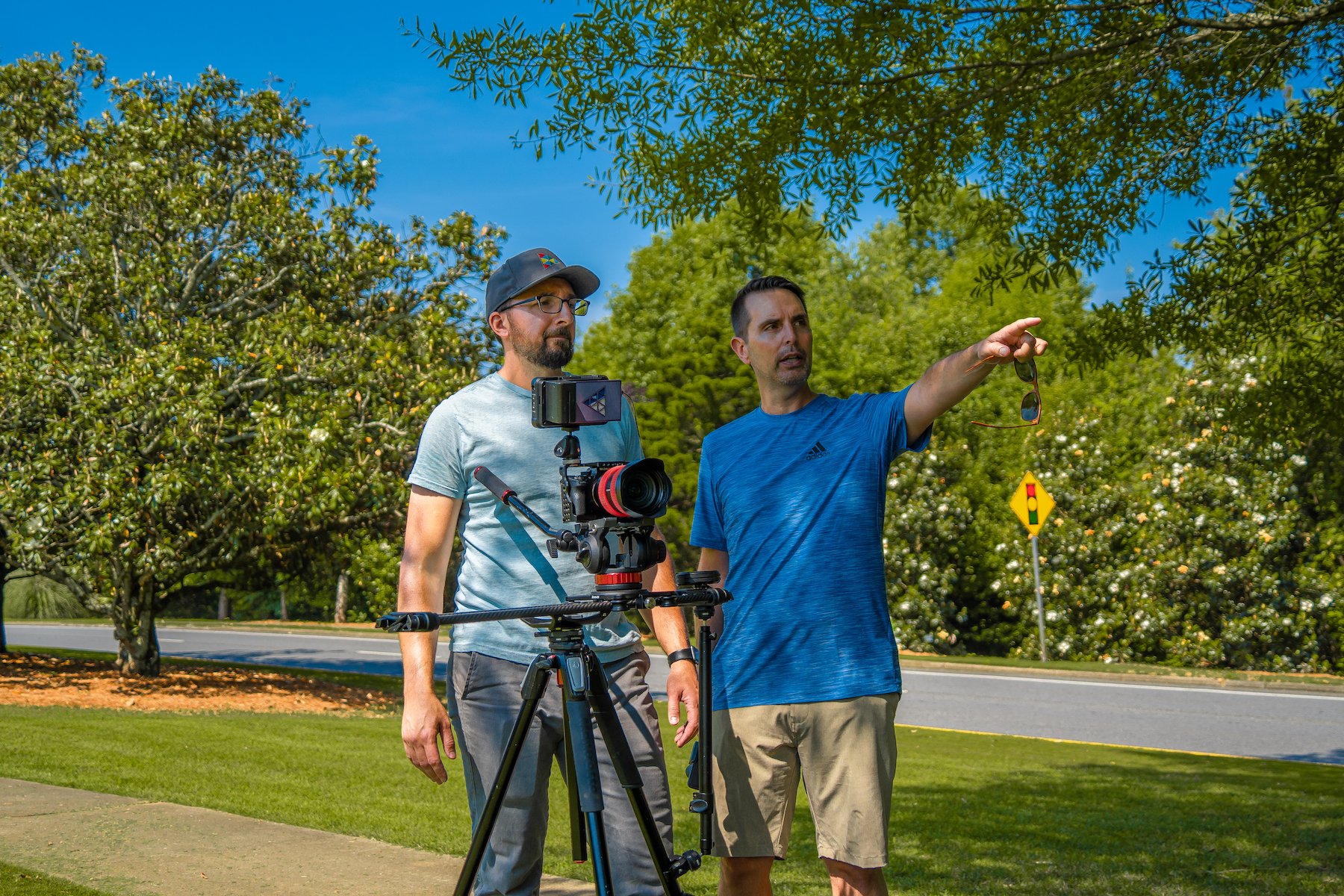 Even if they don't perform the implementation of specific tactics, they should still be able to contribute to the strategic and creative direction in many areas of your marketing.

[RELATED READING: 3 Ingredients for a Perfect Lawn Care or Landscaping Photo Shoot]
4) They're Reactive, Not Proactive
A common complaint is that lawn care or landscaping company owners often have to be the initiators of their own strategy.
"We have to tell them what we need. They never ask what kind of leads we need more or less of."
There should be frequent conversations about areas of focus. Your marketing agency should proactively bring up challenges and potential solutions instead of waiting for you to raise major concerns.

And a great agency should give suggestions on how to improve your business overall. Even if it's not a service they don't offer or a product they haven't used, innovative tools and ideas should be shared.
[RELATED VIDEO: 5 Tools That Make Selling Landscaping & Lawn Care Easier]
5) We Had to Write (or Re-Write) All of Our Content
There's a reason you hear stories about cheap websites. They don't include the cost for a great writer with decades of green industry experience. That's something many agencies will try to put on you. Do you have time for that? Are you a great writer?
"What they put on our website isn't even what we tell customers. They never even talked to us about it, they just came up with what they wanted to say."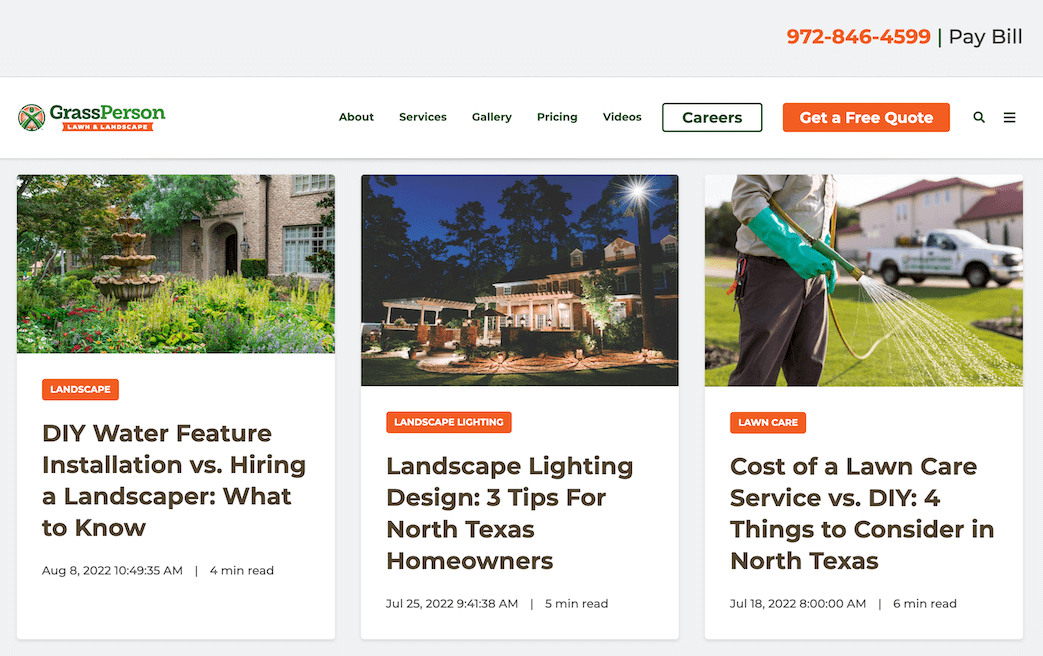 Writing website content should be like being interviewed for a magazine article. You should know the direction but a great writer knows the right questions to ask and will amaze you with the outcome.
Beyond website pages, your blog content, emails, and ad copy shouldn't be desperate, promotional content. It should tell customer stories and explore thoughtful insights.
[RELATED READING: Hiring a Freelance Writer for Your Landscaping Blog - Costs & Other Considerations]
6) The Reporting We Get Isn't Helpful
Numbers and charts may not mean much to you unless your marketing partner can give practical insights about them on a regular basis.
"We get these reports with impressions, clicks, etc. and I have no idea if this is even good or bad."
Automated reports are great, but make sure your agency is helping you understand the story you need to know on a monthly basis.
[RELATED READING: 5 Meaningful Website Metrics to Understand & Track]
7) We Get So Many Unqualified Leads
Now let's be fair. A qualified lead is someone in your service area that wants a service you provide. There's a further disqualification in the sales process so understand marketing's limits.
"We get all of these maintenance leads and it's not something we even offer."
There are always going to be website visitors who don't spend enough time on your website or may have unrealistic budgets. Google is also imperfect so you may get some leads outside of your service area. But just how many? Quantify this.

A great marketing agency can help to add elements (stated minimums, pricing examples or calculators, clearer copywriting, etc.) to your website to deter bad-fit prospects. They should have ideas on how to improve lead quality when possible.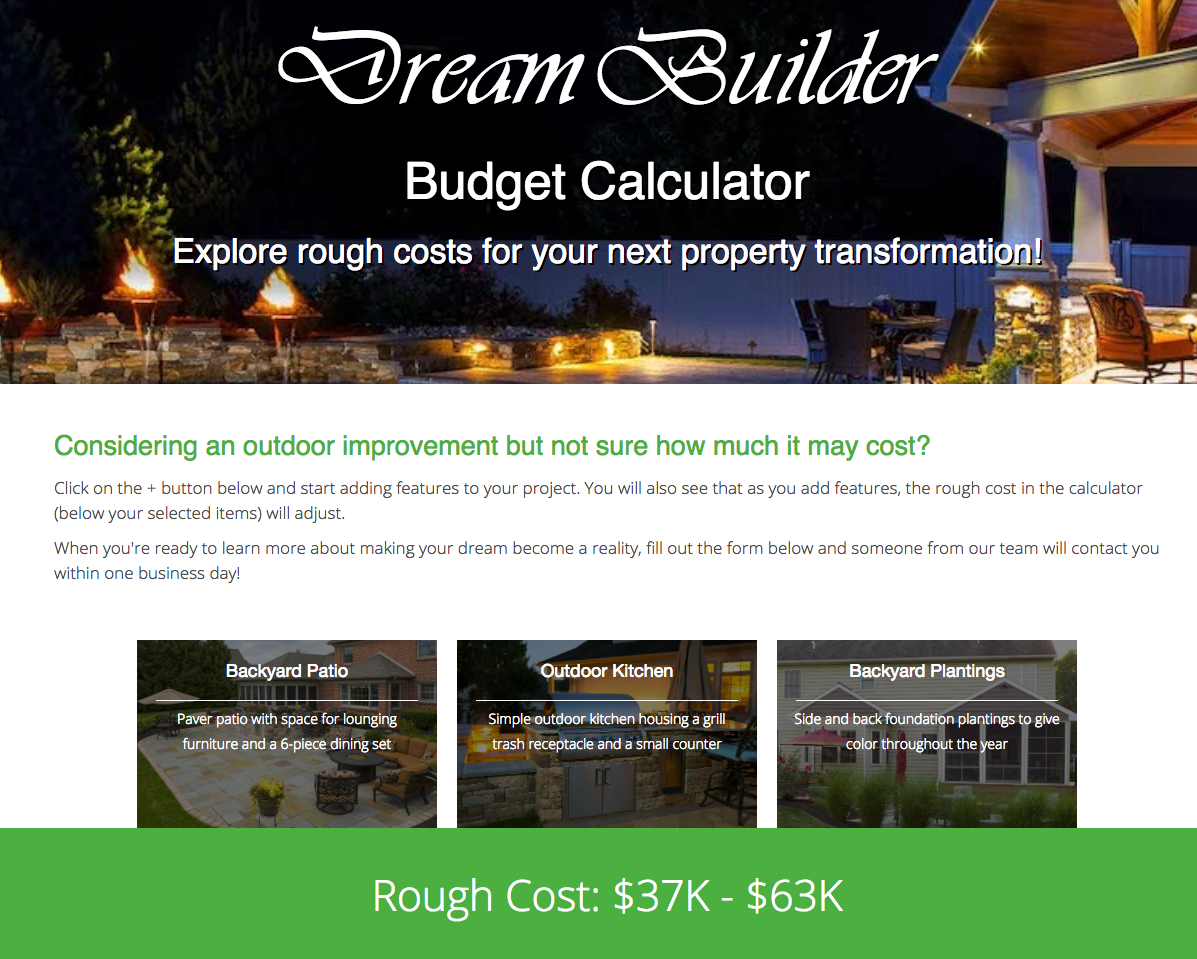 [RELATED PODCAST: Using Technology to Pre-Qualify Landscaping Leads]
8) Adding New Clients is More Important Than Our Relationship
I'm not going to fault any organization for wanting to grow. But do you want to work with a marketing agency that has 50+ clients? Will their aggressive business development detract from their focus on how they serve you?
"I can't get anyone to answer me. I feel like they just have too many clients now and we're not as important as we used to be."
If your marketing agency limits its capacity and has a higher minimum level of engagement, it's likely that they focus on quality over scaling aggressively. Is that a better fit for you?
9) Their Client Service is Disappointing
Many of the items above can lead to this last complaint of poor client service.
"We are on our third account manager in two years. Just the time someone understands our business, I have to explain it to someone new."
Changing staff is just part of agency life. People get promoted and their roles change. But if you notice a constant change in your point-person, it can be frustrating.

Despite team transitions, you shouldn't have to tolerate repeated missed deadlines and poor attention to detail.
Find a Better Landscaping or Lawn Care Marketing Agency
The good news is you're not married to your marketing partner. If you are in a bad relationship, get out. And if you're on the hunt for your next or first agency, I hope this article will help you ask a lot of great questions to investigate these common issues.

Talk to the marketing agency's existing and past clients and hear what they have to say.

Pay attention to your suspicions and do your research. It will pay off for you in the long run and will lead to mutual success for both of your organizations.



If you'd like to learn more about how Landscape Leadership can be a frustration-free marketing partner for your green industry company,

request a meeting

to learn more.





Do you want more expert insight like this? Then

subscribe to our blog

! We'll deliver new articles straight to your inbox. Just add your email to the form below.





Image Sources: RainMaster Lawn Systems, Grassperson Lawn & Landscape, Earth, Turf, & Wood