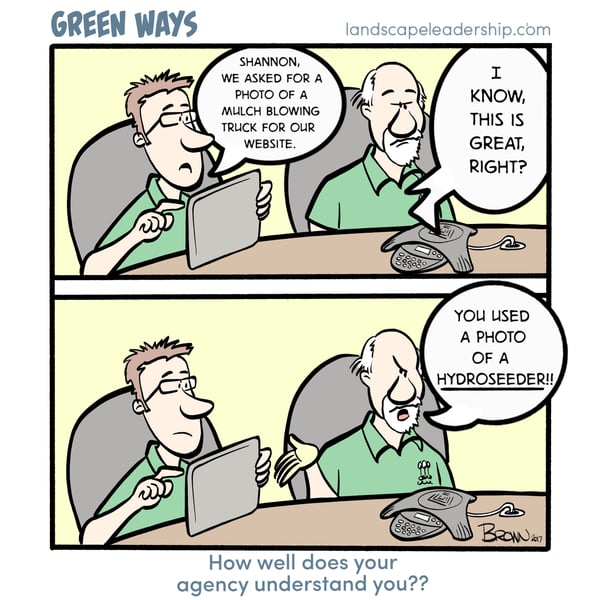 Purchase our entire collection of Green Ways comics on Amazon
Just as photography has the potential for a positive reaction, it also carries the tremendous capacity to leave a very bad taste in your mouth. As our friends at Greenbelt Outdoor Services in this week's Green Ways comic are realizing, what they expected is not what they got. It's like when a cook substitutes, miscalculates or completely omits an ingredient. Yuck!
The old saying of, "A picture's worth a thousand words", definitely holds true. If you've been following our content for some time, you've heard us advocating for the value of professional photography for marketing landscaping, lawn care, and tree services.
But your picture's "thousand words" are going to come across as bitter, dry, flat chocolate cake if you leave out the necessary ingredients or don't execute them in a specific manner.
If you're forking over thousands of dollars for professional photography, you better be getting your money's worth.
(RELATED READING: Landscaping Portfolio Pictures Worth a Thousand Words and Millions of Dollars)
What Does it Take to Pull Off a Great Photo Shoot?
In my past 20 years in the green industry, I've been fascinated by commercial photography. I've tried every possible solution, from DIY with the new company-purchased camera, to the guy in our office who used to be a "photographer", to hiring a couple local pros, and even working with an advertising agency.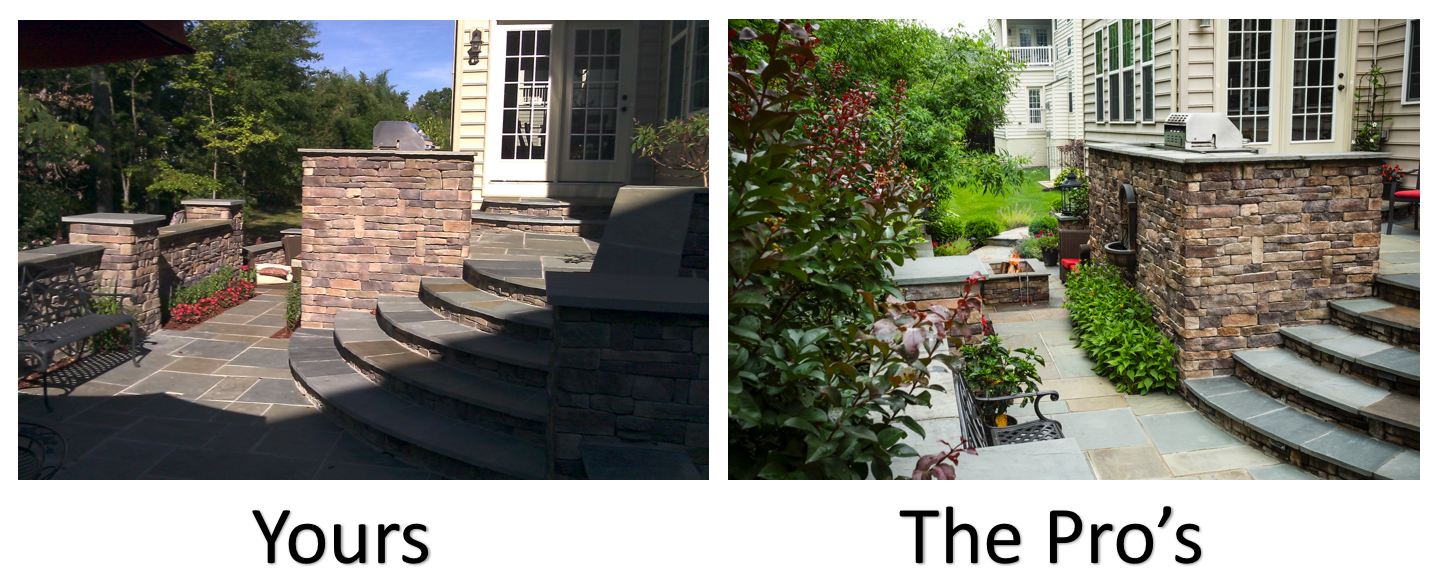 But it wasn't until recently that I figured out the recipe for a perfect photo shoot. It took the combined effort of an expert photographer, a cooperative and passionate client, and a purposeful marketing strategy.
Here's the recipe and how the combined team whipped it up (plus lots of shots from this project):
Ingredient 1: The Expert Photographer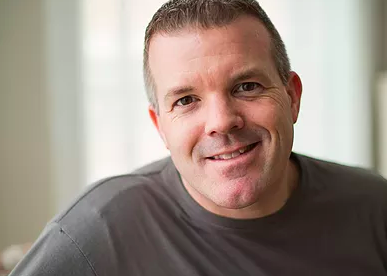 Some photographers have a true, artistic gift. And even with that gift, there are varying degrees of what a photographer will ultimately bring to the table.
For our shoot, we used a talented photographer that I've followed closely for about 10 years. Mike Miville, from MM Visuals, has had a lot of relevant experience and is a true professional. I'm very careful with whose hands I leave our clients in, so I felt confident in choosing him for the project.
I asked Mike these questions after our shoot:
Chad: "What do you feel is one of the most common mistakes professional photographers make, when shooting lawn or landscaping images?"
Mike: "A huge mistake is when photographers don't take into account the best time of day to shoot specific locations. Lighting plays a tremendous role in a great shot and you have to know where the shadows and sun will be, and how that will interact with patios, plants, etc."
Chad: "How did working with an agency, like Landscape Leadership, impact your finished product?"
Mike: "Because of the work you did beforehand, I already knew the needs of your client. It saved me and the client valuable time so we didn't have to be the ones to set up timelines for locations, create lists of props, find models, and do the other stuff that was so critical. It allowed me to get even more great images for your client. I could solely focus on being creative and taking even better shots."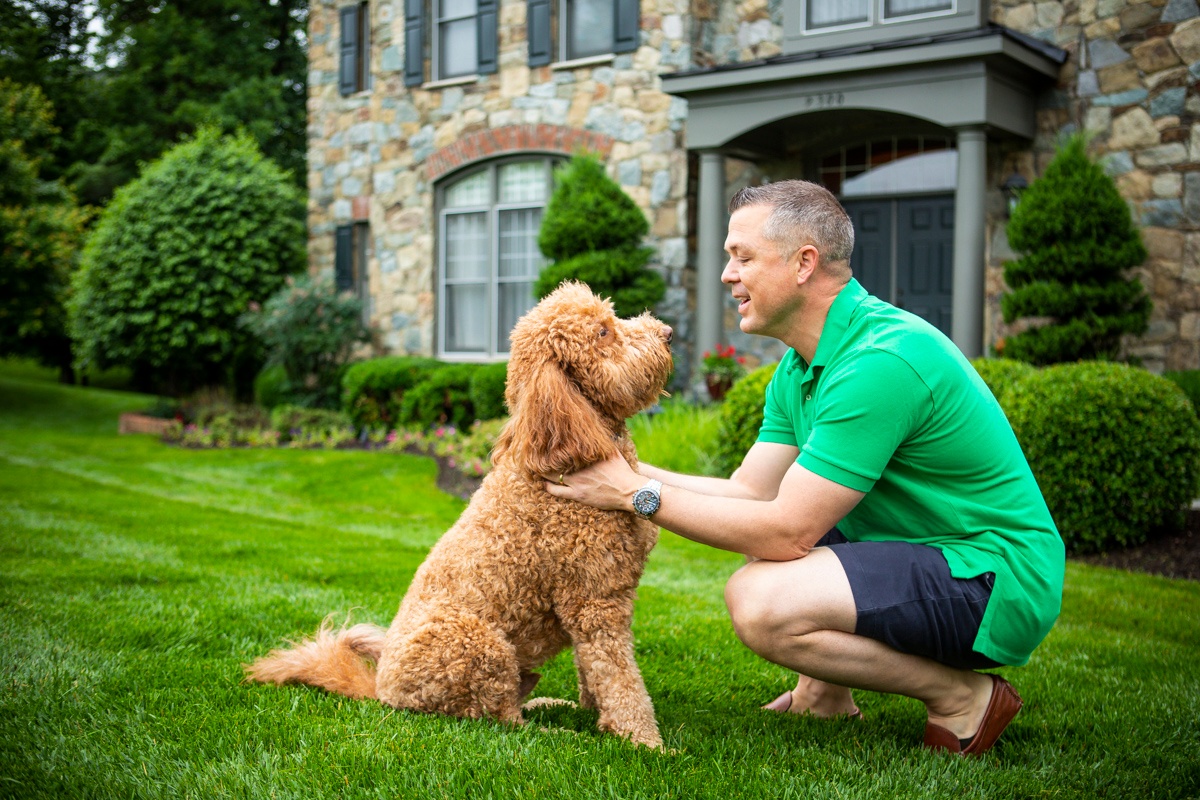 Chad: "How did this client specifically contribute to the success of your shoot?"
Mike: "I loved how the company owner was open to the extra, little stuff that makes a huge impact. He had every detail taken care of. He also was able to help me understand what work their company did on the property and contributed to properly framing the shots if a tiny detail [such as an improperly laid wall on a neighbor's property], may have been something I could have missed. We used each of our own expertise to work together."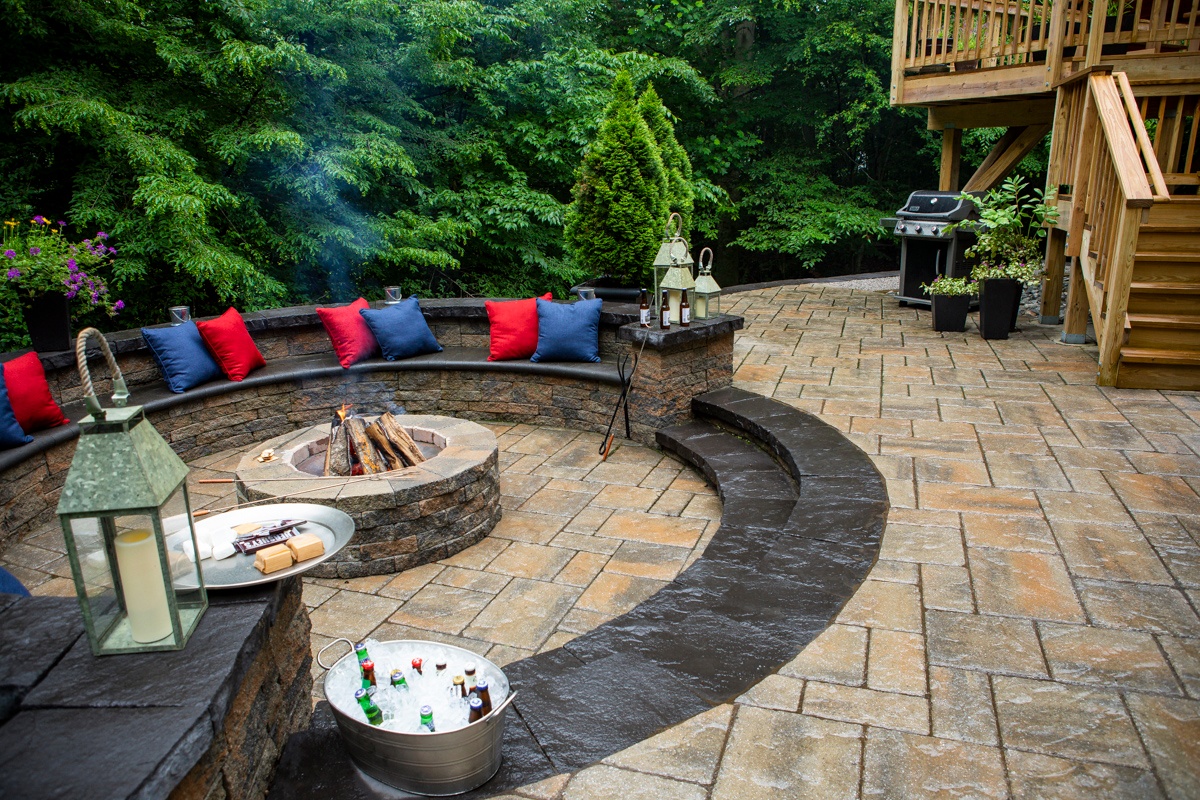 (RELATED READING: How Much Does Professional Photography Cost? And How Much Should You Budget Annually?)
Ingredient 2: The Cooperative & Passionate Client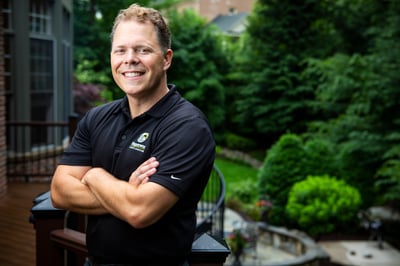 I started with the ingredient of the professional photographer, but just as important is a cooperative and passionate client.
If your team is not involved with your photo shoot, it will be a significant detriment to a successful outcome.
For this project, we were helping our new client, Kingstowne Lawn & Landscape to gather images to use on their new website. The words "cooperative and passionate" are perfect descriptions of their owner and CEO, Krisjan Berzins.
I asked Krisjan these questions after our shoot:
Chad: "What was your experience with professional photo shoots in the past?"
Krisjan: "I'm embarrassed to say this but very little. In fact, only once before in the last 20-some years did we use a pro and it did not go well. Almost every photo had a flaw in it. The photographer was too artsy and it backfired. Just like when a homeowner decides to hire a "landscaper", it doesn't always go according as planned."
Chad: "What made you want to spend thousands of dollars on pro photos for this shoot?"
Krisjan: "It was something I wanted to do again for a long time, but I was always worried about the outcome. I couldn't afford to spend a lot of money and be disappointed with the results again."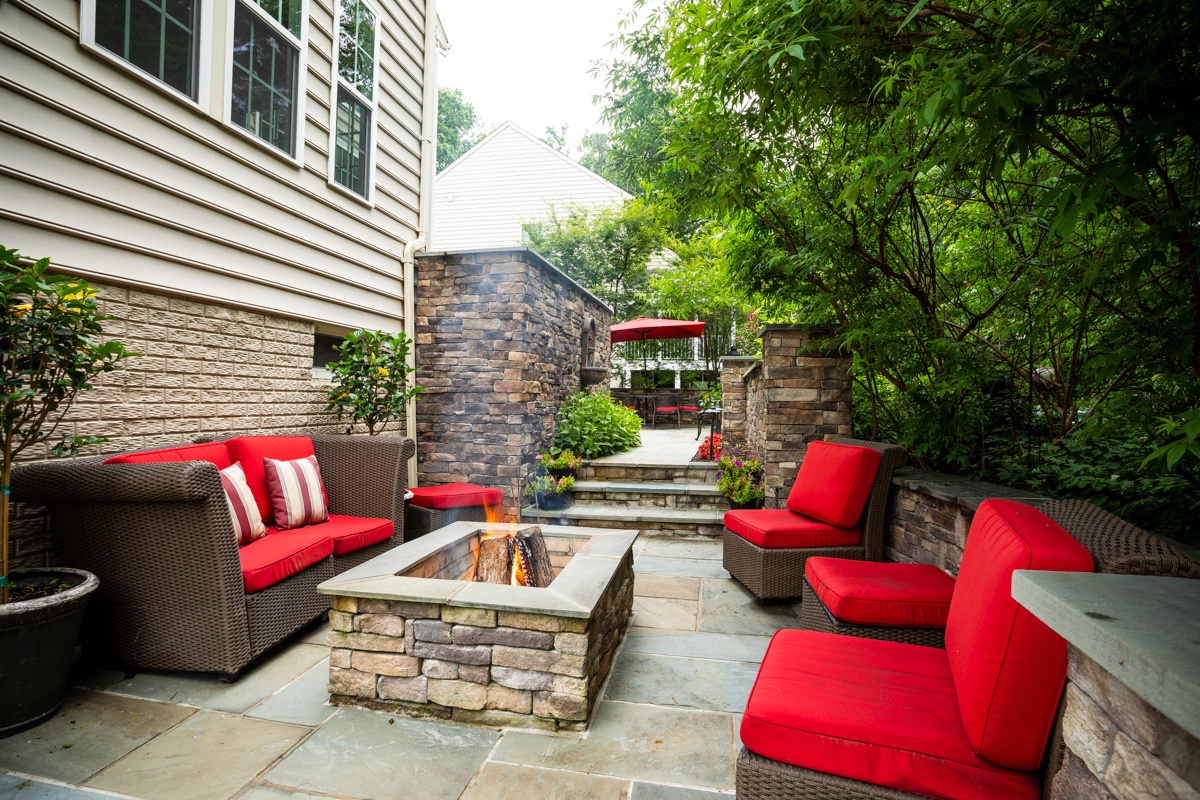 Chad: "How do you think using the right agency (vs. you just going directly through a photographer) impacted the value you got out of this shoot?"
Krisjan: "It was HUGE. I would never have considered doing this before. When Mike showed up, he already knew exactly what shots we needed and what we were looking for. He was like a foreman prepared by a landscape designer without spending hours talking to a customer, trying to figure it out."
"And because of your list of props, model needs, and specific shot list, it all worked out. It seemed like a pain getting all that stuff together but it really wasn't challenging as I thought it would be. Ultimately? It meant less frustration for me."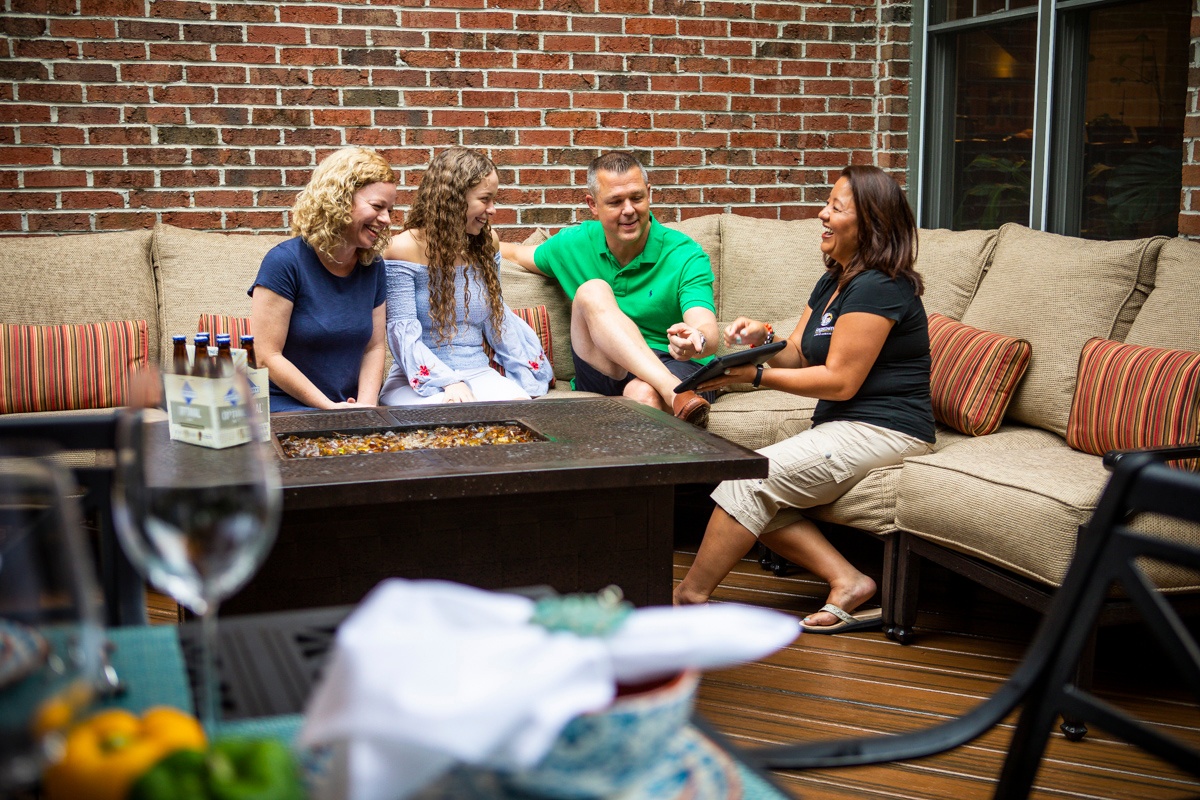 (One thing I found out after the shoot, was that Krisjan actually had gift baskets for his clients who helped out with the shoot. Now that is awesome!)
Ingredient 3: The Purposeful Marketing Strategy
By now you've noticed that both the expert photographer and the cooperative and passionate client attributed one more ingredient to the shoot being a success.
Don't underestimate the value of this third ingredient. Here's some of what our team had to add to the recipe for a marketing strategy that would work:
1-2 month collaborative approach to messaging and positioning

(so your images will really resonate with your ideal prospects)
10-15 high-priority shots

(specific, central marketing images that clearly convey your company's unique messaging and positioning - i.e., if you're speaking to being able to help your prospect get a backyard they can entertain in, show them clearly enjoying their new patio and outdoor kitchen with a large group of family and friends, etc.)
3 property addresses

(analyzed with the photographer for best time-of-day to shoot them)
10-15 props

(right down to the very color of veggies for the grill, smores stuff, patio and table decor)
1 list of site preparation instructions

(to remove unwanted items and have them photo-ready)
3-5 amateur models

(using clients, extended family members, and their pets)
4-7 workers in action

(to show that your prospect is hiring people, not an impersonal brand)
1 creative brief

(detailed all of these items for both the photographer and client)
As you start to look over this list, I hope you can see the tremendous value it provided to both the photographer and the client. It meant less time and money wasted, and a value that by far exceeded the cost of the project.
(RELATED READING: The Real Reason People Buy Lawn Care)
Just as Simple as Following a Recipe?
While you can follow a recipe to bake a cake, it doesn't make you the best chef. There are preparation nuances and so many variables at play with a creative undertaking like photography for your landscaping, lawn care, or tree service company.
Giving careful consideration and attention to all of the ingredients for your green industry company's marketing success is something we're whipping up in the kitchen every day. Feel free to subscribe to our blog for more success recipes. Or, if you're ready to find out why something about your strategy just doesn't taste right, schedule a meeting to discuss how our Total Marketing Review can be a delicious starter to grow your business.
Image Sources:
Kingstowne Lawn & Landscape
,
MM Visuals