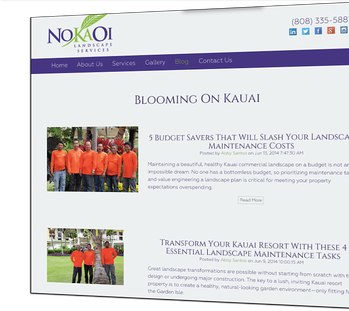 The pathway to revenue-decline hell is paved with good intentions. You've known your landscaping company should be blogging because it's one of the best things you can do to get quality sales leads through your website. Heck, you may have even put a few articles on there but just can't seem to find the time or resources to keep it going.
You'd love to hire an agency to rebuild your landscaping website and blog about topics people love, but the cost just simply isn't in your budget yet. Do you put the company blog on the back burner until then? Should you get your busy sales team to write blog articles for you? Is there anything you can do? Anyone to help?
We talk to a lot of business owners and marketing managers in the green industry each year, and this is a common challenge. They're pulled in 20 different directions, handling personnel, customers, and dozens of activities they can't seem to all get accomplished. It's tough work and the idea of trying to figure out how to make blogging happen on a limited budget seems like an impossibility.
(RELATED PODCAST: Attracting Buyers with Content Marketing)
The reality is that you can find help, even on a limited budget. Hiring a freelance writer for your landscaping blog may be just what you need to get started down the path of content marketing success.
Our agency regularly works with both in-house and freelance writers so we thought we'd share some practical tips we've learned along the way.
Benefits of Hiring a Freelance Writer for Your
Landscaping Blog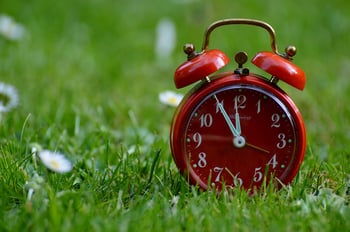 Who in your organization has the actual time and talent to write? Probably no one.
Using a freelancer will consistently produce content versus relying on someone in house who can't possibly generate quality content consistently with all of their other tasks. If a hired writer doesn't produce, they don't get paid. If they produce poor content, they get fired for a better writer. It's a win-win for a landscaping company.
A fresh perspective from a freelance writer could also be just what your landscaping blog needs.
It's very easy for green industry professionals to get too far down in the trenches of technical detail. What may be appropriate to discuss with your operations manager or vendor may bore the life out of your readers.
A good writer will create content that your audience loves and prompts them to take action.
What to Look For & How to Find a GOOD Freelance Writer
Remember that you need a few things in a writer to have one that you'll be happy with. These are all equally important. Find a freelance writer who is balanced. Just because a writer is good at most but lousy at one characteristic, doesn't mean you'll be happy.
A Good Freelance Writer Will:
Write educational content that is entertaining and casually compels readers to take action

Be able to quickly grasp your subject nature

Be dependable

Be easy to work with
You can find someone with the exact expertise you need. In fact, there are even freelance writers out there that specialize in landscaping, lawn care, or tree care topics. They may be tough to find, but they're out there. Even if they don't know your business, a really good writer can still make it happen.
A gifted writing professional understands how to interview sources, organize their thoughts, and write in a professional yet entertaining way.
A good writer will follow through and meet deadlines. They'll be personable and professional. You may want to find one in your local area, but it's not necessary. They can work perfectly fine remotely over the phone or through online meetings.
Where to Find a Freelance Writer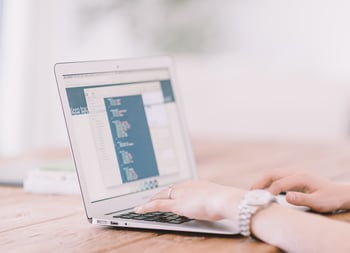 Here are some great places to look for writers for your landscaping blog or other green industry content writing needs:
Ask for referrals from other business contacts that already blog (especially if they are outside of your market)

LinkedIn Groups or via their Advanced People Finder (both industry-related and those that are for freelance writers)

Sites such as

Upwork

or

Freelancer

(may be a fee)
Challenges Involved When Using a Freelance Writer
The concept of partnering with a writer may seem simple on paper, but there are some hurdles to overcome if you want to be successful:
Buy-in From Your Team
As a business owner or manager, it's essential that you get buy-in from your team on this process. If it's not important to you, it won't be important to your team. They will be busy and it's a common experience for them to be annoyed by needing to spend 20-30 minutes of their week on the phone being interviewed about an article.
Someone on your team may think blogging is a colossal waste of time. They may not have the passion for this initiative and may not have learned how it will benefit them. Great content on your landscaping blog means more qualified leads, increased sales, profitable jobs, and customers that are easier to work with. Help your team to understand that.
Strategic Planning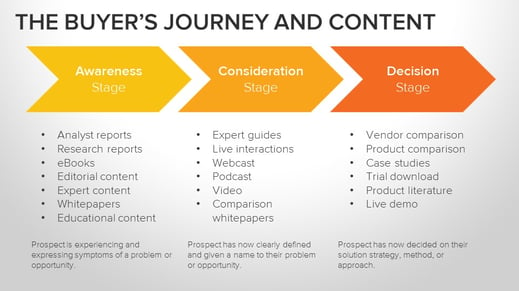 You can't just let your writer create content without some direction. Even if you can't afford to get an agency to do some keyword research for you to choose the best topics, you're bound to have a better understanding of what relevant topics are than your writer will.
Before you begin the process, you and your team will need to spend some time coming up with an editorial calendar. Stay at least 2-3 months ahead, if not laying out the entire year of topics. Go through your FAQs. The questions your prospective and active customers frequently ask should give you at least 50 topics to write about.
(RELATED READING: They Ask, You Answer: 5 Keys to Content Marketing Success)
You'll also need to develop a process for what you will do with the content after it's written. Articles will need to be properly formatted and published on your landscaping blog. You'll need to find images that are free to use. That all takes time. Some writers will do this as part of their fee, while others may not.
Having a Successful Relationship with Your Writer
Before you hire a freelance writer, it's important to know what makes for a good relationship with writers. The relationship needs to be mutually beneficial both for your green industry company and the writer. Otherwise, you'll have to part ways and start all over again. Here's what makes for a winning combination:
Pay them promptly.

Don't make them harass you to get paid. Get a monthly bill and pay it within a week.

Teach them your company's personality.

Content isn't just about details, but also your company's values, objectives, and what makes you different.

Limit revisions.

Articles typically undergo 1-2 rounds of changes. Even if you have a couple people on your team that may look at the first draft (please don't pass it around to more than 2 people), gather your revisions together and give them a complete set to keep them from multiple revisions.

Explain the principles behind specific terminology to them.

If you don't want to use a term like weed "killer", explain why weed "control" is a better term for articles.

Use their preferred means of technology.

You may want to print out their articles and write illegible notes all over them, but this will drive writers nuts. Take a few minutes and have someone teach you how to use Google Docs so you can comment in the margins on specific sentences, words, etc.

Give them feedback on articles ASAP.

Compliment them when you can. Writers should know when they have written in a tone or explained things in a way you love. This will continually refine them to write in a way you love.

Make sure to keep your team accountable to be available and helpful to your writer.

There's nothing more frustrating to a writer than when they need to get your blog article done in time and your team member won't call them back.
What's the
Cost to Hire a Writer
?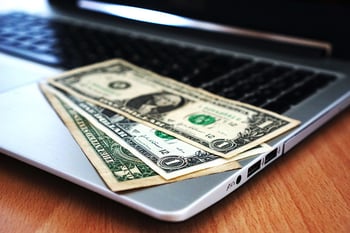 We suggest paying per article, not per word, though that's not uncommon. It's more important to get content for your landscaping blog that you love than to haggle over 75 words going over what you budgeted. Give your writer some guidelines, such as blog articles that are 600-700 words, a larger e-book or guide that is 1200-1400 words, etc. and then establish an agreed price.
Good writing costs good money. You can easily go online and find some writer in a foreign country to give you a blog article for $50 but it will be garbage. You get what you pay for. It's the same thing as one of your customers going with the lowest price. What makes it worse is a lot of these content mills sell the same articles to multiple companies. Then Google penalizes websites for duplicate content, sending them down in search position.
Quality writing from writers that meet the 4 requirements we listed above will cost you about $100-$200 for a 600-700 word article, with premium pieces of 1200-1400 words coming in at around $200-$350. If you're nowhere close to that cost, keep looking elsewhere.
Here's an example of average costs resulting from hiring a freelance writer:
52 weekly blog articles @ $150 = $7,800
8 e-books/guides @ $300 = $2,400
4 case studies @ $300 = $1,200
Based on these costs, it would be easy for your landscaping company to spend $11,400 per year on just written copy (without strategic research, image collection, optimization, graphic design, or publishing to your site).
This is money well spent! Unlike traditional advertising, content marketing stays on your website, continuing to generate leads for years! Try getting that kind of results from a radio ad that runs for a month or a few full-page ads in a local magazine.
Get a Writer, then Get to Work Together!
Hiring a freelance writer for your landscaping blog could be substantially better than trying to tackle this task on your own, and you need to start somewhere! Getting a new blog post on your website weekly (or more) will help drive traffic and get leads. Each new post is a new website page that your company can rank for. Every day you delay are leads that are gone.
If you want to learn more about what makes compelling content that converts website visitors into customers, subscribe to our blog. We'll help keep you up to date on how you and your writer can create a winning strategy. If you've been using a writer, but are ready to take the next step with an agency to create a comprehensive strategy then you should contact us.
Image Sources: clock on grass, freelance writer, writing cost