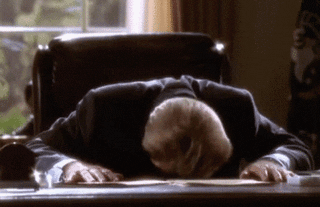 Marketing problems at your lawn or landscaping company...they are plenty...
Lack of brand awareness...
Advertising/marketing campaigns that fall flat on their face.
Frustrating relationships with marketing agencies...
Unqualified leads...
That's just the tip of the iceberg. Now before you spiral into depression, take solace in one reality.
You aren't alone....and that matters. The same challenges you are facing are more common amongst your lawn and landscape industry peers than you may realize.
Why should that bring you hope? Because along with common problems comes proven solutions.
Power in Perspective
Before I came to Landscape Leadership in 2016, my previous position of 13+ years was at a Top 100, 35+ year-old, full-service lawn and landscape company.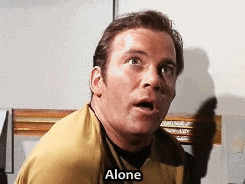 As we tried to tackle some of our "unique" marketing challenges, I realized that they really weren't that special as I talked to more and more industry peers.Those suspicions were further validated when I came to work here. Over the past 4 years at Landscape Leadership I've participated in hundreds of conversations with lawn and landscape professionals just like you. It turns out we all thought we were alone, but we're not.
Neither are you.
So today, I decided to take some time and go back through my conversation notes with clients and prospects. I stopped at about a dozen and a half because the problems kept repeating. Yup, common problems.
You shouldn't feel stuck and alone. Knowing this is the starting point for change.
Most Common Landscaping & Lawn Care Marketing Problems
As you read further through the problems I'm about to identify, understand that these issues are often connected.
As you go through these problems, keep track of how many apply to your company.
Brand Identity Problems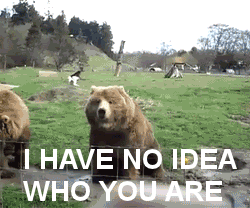 What do you want to be when you grow up? Maybe the goal of your lawn or landscape company's infancy was very different than today. You were in survival mode. You took whatever work you could. More revenue and more customers were your poor answers for everything.
Or maybe now you're making a strategic change for one reason or another.
How many of these statements apply to your company?
1) Too often, people say that they've never heard of us.
2) Even when prospects have heard of us, they rarely realize we do _____.
3) We don't seem to get many referrals from ______.
4) We can't cross-sell other services because our customers don't even know they exist.
5) Prospects mistakenly assume we wouldn't do work for them.
6) Our marketing sometimes doesn't clearly show what we do and who we do it for.
7) We stopped doing XX and have tried growing YY but people still think we do XX.
8) Truthfully, our company looks fairly similar to our competitors.
9) Our customers love us but our prospects wouldn't know that when they look at our Google Reviews.
You're not alone. These problems are all too common.
Whether it was a client who wanted to add lawn care services or start installing pools, or one who wanted more referrals from local architects, or those who repositioned from residential work to commercial, we've heard all of these.
Ineffective Marketing Campaigns
Marketing is often a little experimentation to see what works and what does not. However, repeated failure is often rampant at lawn and landscape companies.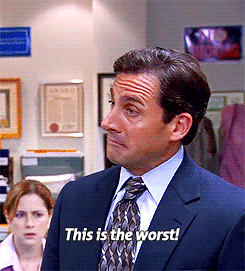 Do any of these common problems sound familiar?
10) We spent _____ on this paid advertising campaign. I'm frustrated because we:
a) Received very little (if any) leads from it.
b) Generated leads but they were extremely expensive from an ROI perspective.
11) We really have no way to track if our marketing is working aside from just watching our revenue growth year-over-year.
12) I'm scared to try something new. While our results aren't much, I know I can still count on a few leads here and there from these existing sources.
13) I pay an SEO agency _____ per month but I have no idea what they're doing or if it's working.
14) It seems we have wasted time/money developing _____.
15) We hired an in-house marketing person, but they really didn't work out.
16) I feel like our marketing agency:
a) Doesn't really get lawn care or landscaping
b) Just waits for us to tell them what to do
c) Is difficult to deal with

Frustrating? Yes. Unique challenges? Nope.
You're not alone. Even when you try your best to do your homework, these complaints are pretty standard.
Whether it was the tree service owner worried about their 20 monthly, weak pay-per-click lawn care leads, or the lawn company who had no idea how much action their postcards generated, to the design/build contractor tired of people who want a $2k patio, we've seen all of these, too.
Lead Generation Problems
Let's just say,, that you're feeling pretty good so far. You have a decent marketing strategy in place and maybe your vendor relationships are fairly solid. You're even tracking a good portion of your expenses and some results.
But leads do not equal success. Sometimes opportunities turn into a pile of disasters.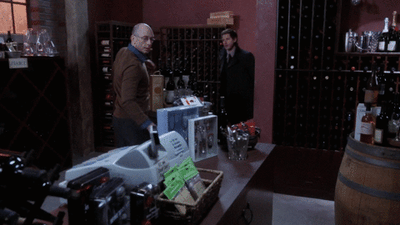 Are any of these true?
17) I'm not completely clear on who our ideal customers are or how to get them.
18) We probably need to fire a good amount of customers. A good number of them aren't who we really want to work with.
19) The leads we are getting are:
a) Bargain shoppers
b) Company hoppers
c) Not likely to grow in customer value or refer us more work
d) Full of red flags and will probably make our lives miserable
e) All of the above
20) We rely too heavily on word-of-mouth and don't get enough leads through our website.
21) There are times of the year when the leads seem to completely dry-up.
Aggravating? You betcha. Strange circumstances? Not at all.
You're not alone. Just getting leads isn't the answer. You need the right ones to grow your business in the right way.
Whether it was the lawn maintenance company that wanted less mowing-only customers and more-profitable lawn applications work, or the commercial landscape company who wanted to kill it on the HOA front and get away from bid-build work, this is all too familiar.
Common Problems = Opportunities for Success
You are not alone.
How many of the 21 problems did you identify with?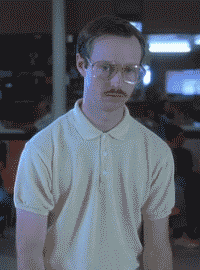 A lot? Good.
Why? Because I have seen firsthand what happens when lawn and landscape company owners get sick and tired of stalling out, losing ground to their competitors, and wasting money.
I hope this list of 21 common problems helps you to get fired up to do something about these problems. Demand more out of the marketing partners you're working with. Make some tough decisions and a plan for your team to keep making improvements.
Talk to your industry peers and ask if and how they fixed these problems. Check out what has worked for our clients.
For many of these problems, we've written articles on these very topics on our blog. Just sort the articles by their categories.
I've even created YouTube videos with practical ways to fix some of these issues.
You're not alone. But you're not helpless or hopeless. If you're serious about finding solutions to these common problems, we should talk. Learn more about scheduling a meeting with me.