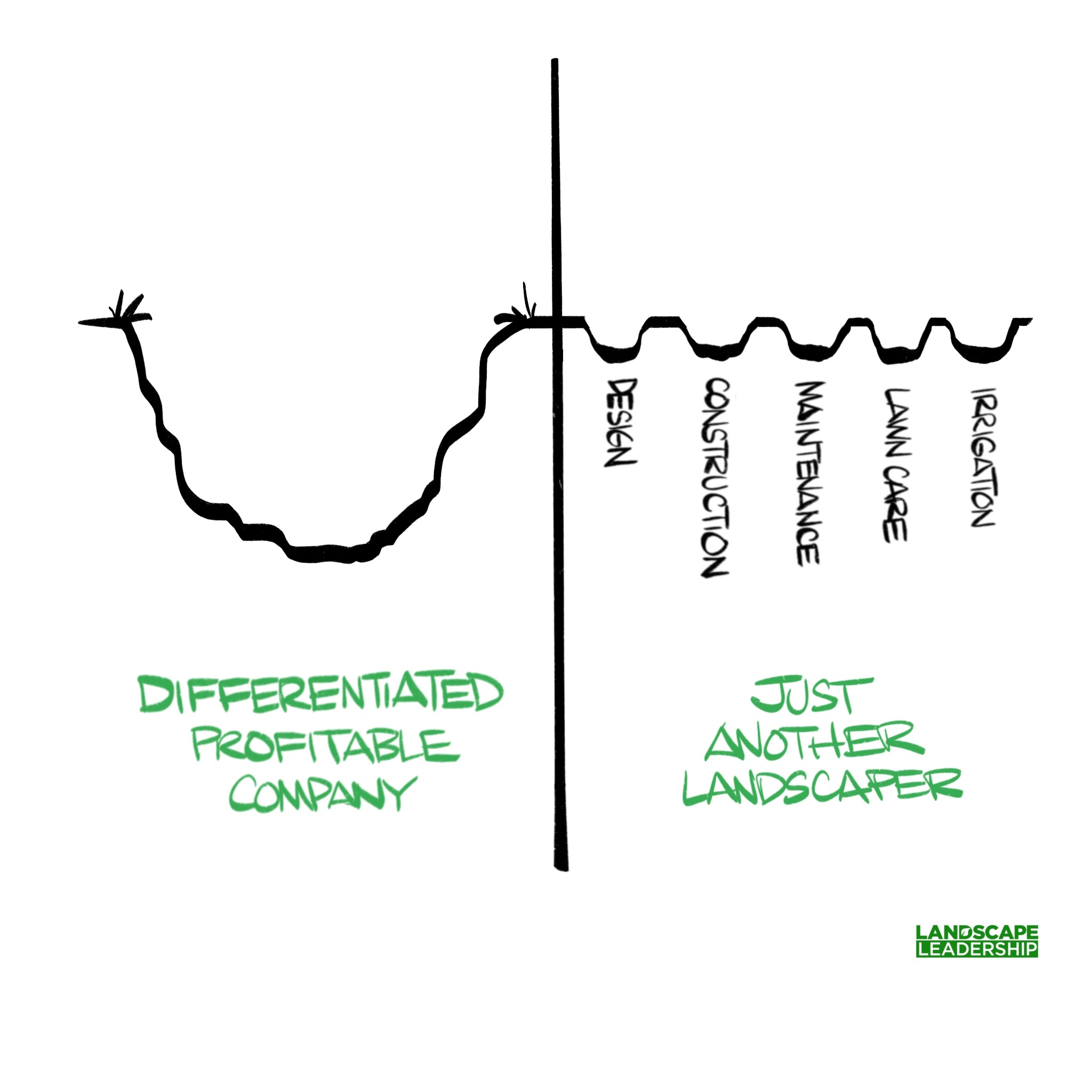 In my last article, "Squashing the Full Service Myth", I called bull shit on this idea that your customers want a one-stop shop for all their outdoor needs.
I can summarize it like this:
If "full service" is your company's calling card then you are undifferentiated to the point you are easily replaceable by any competitor claiming the same.
"Full service" is not a strategy, my friends. I think of it more as a "happy accident" you've either intentionally or unintentionally grown into.
While offering every service under the sun may seem like an ideal way to grow top line revenue (spoiler: it's not), this approach to diversification will undoubtedly limit your profit potential.
Read More