What makes your company unique? If I asked you to list a handful of traits that, in total, truly differentiated you from your competitors, what would you write down?
I would guess that your list of traits would be very similar to those of our clients we've taken through this same exercise. It might look like this:
The quality of our work is better
Our customer service is better
We offer better pricing
We are more dependable
We are more professional
Our staff is more educated
Our staff has more experience
We have better relationships with our vendors
We have more personal relationships with our clients
"Better" is subjective.
And "more better" is never a sound business strategy.1
Without a sound differentiation strategy (i.e.- positioning) you become Just Another Landscaper competing on price for the same work as your competitors. You are interchangeable and replaceable.
The reality of this will undoubtedly hit home when the economy takes its inevitable turn for the worse.
Different is better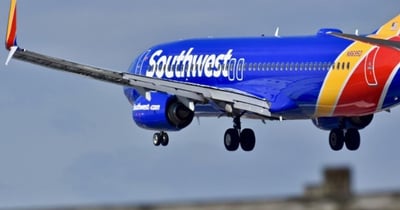 Southwest Airlines is consistently one of the most profitable commercial airlines in the airline industry. They achieve their profits by being different, which looks like this:
Low fares, including "two bags for the price of none"
Low-hassle experience with automatic check-in, no change fees, and no assigned seats
Fun company culture that puts customers first
Committed to a single type of plane- the Boeing 737
Southwest Airlines doesn't talk about having "better pilots with more experience" or flying "more planes" and "more routes around the world".
They are truly unique in ways that matter to their customers.
Alamo Drafthouse Cinema is an Austin-based movie theatre chain that offers a "luxury cinema experience for serious movie-goers".
Along with a strict etiquette policy, Alamo also differentiates themselves from competitors by offering a full menu and bar delivered to customers' seats.
There is nothing subjective about that.
Southwest Airlines and Alamo Drafthouse are not an ideal fit for everyone... Which is why they are profitable!
Re-read that last sentence.
Then read it again.
A short story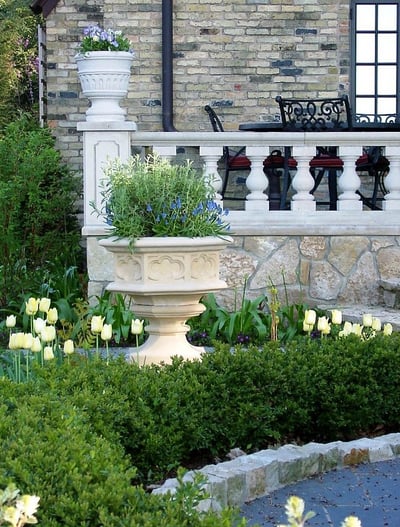 Back in 2004 I lost my job as a landscape designer with a design/build company I had been working with for only two years. This was in a new city where I had few friends, no family, and a limited professional network built up (oh, and no money).
I realized I did not want to work for anybody else and that I wanted to own my own business.
I was a good designer but I certainly wasn't the best. If I was going to survive – and hopefully eventually thrive – I faced this stone cold truth:
I had to be different. Better had nothing to do with it.
For Fountainhead Gardens this meant:
I would act as a general contractor instead of a traditional design/build company to build everything I designed.
I would charge design fees (much higher than typical for the local market).
I would focus on renovating landscapes of the late-19th and early-20th century homes in my area
I would dedicate myself to learning classic design principles and apply that to my work
I would go a step further than competitors and furnish my spaces with appropriate garden ornament, furniture, and accessories. I had a small studio and showroom for this eventually.
The first two points alone separated me from 95% of my local competitors. The final three points truly made me unique from everyone else.
This unique positioning is what got my foot in the door with the most prestigious architects, interior designers, and custom home builders in my area. They didn't care that I didn't have the most experience or that I didn't have the best design skills.
They simply appreciated what made my company unique and how it could help their clientele. And from that the opportunities flowed.
Your homework
Let's go back to my original question: What makes your company unique?
Hopefully I can help you draw out a meaningful answer with some homework.
Find a quiet space and set aside uninterrupted time by yourself or with your leadership team. List out all of the traits and characteristics that you think make your company unique. Just start listing them without overly critiquing each.
Perhaps your list has 20 traits, maybe only half a dozen; that's okay.
Revisit your original list and eliminate those traits that are subjective and expected by your customers. For instance, "we are dependable".
Next, eliminate those traits that relate more to your internal organization and don't carry much weight in your customer's mind. These three things related to the landscaping industry immediately come to mind because I see them being promoted often:
"Award winning"
"We use really cool 3D design software"
"We treat our employees like family"
These things are great, but they are not meaningful to your customer. In other words, they are not hiring you because of these.
The fact Southwest Airlines only flies 737s in their fleet makes them unique but you won't see them play this up in their marketing. Just as your customers don't care about what landscape design software you use, Southwest customers don't concern themselves with the type of plane they are flying in.
The goal is to have a list of three traits – that when combined – differentiate yourself from every competitor in your marketplace. A competitor might share one or two of your traits, but not all three. And these should be recognizable to your customers.
If you are unable to identify these "three uniques" then you are in the Just Another Landscaper camp and have some serious work to do in order to stand out in your local market.2
"Standing out" is where the money is.
---
If you want more candid insight like this you can subscribe to our blog and get new articles delivered straight to your inbox. Put your email in the form below.
Maybe you're crystal clear on what makes your company unique. Awesome. Let us help you more effectively promote and market your awesomeness. Schedule a meeting with us to learn how we can help.
References:
1. I believe this quote can be attributed to David C. Baker
2. The "three uniques" concept comes from Traction, by Gino Wickman
image source: USA Today