My wife and I were friends for an excruciating period of time until I got the first date.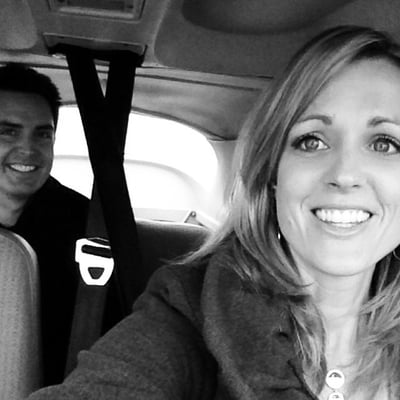 When it did happen, I did not want to disappoint her.
✅ Dancing in the cold to our favorite songs at the park.
✅ Checking off her bucket list item of "flying a plane" with a flight lesson.
✅ Poetry.
✅ Candlelit dinner.
This hopeless romantic pulled out all of the stops. No way was I letting this one get away. And the romantic gestures continued. If we ever meet, ask me to tell you the story of how I eventually proposed to her.
When it comes to how you treat your new lawn care or landscaping customers, it may be good to take a lesson from this.
Getting Dumped By New Lawn Care or Landscaping Customers
Some of you are working really hard to get "the first date" with your customer. You get their business. But then something happens.
They're just not that into you. Or worse, they break up with you and move onto someone else. Your relationship wasn't what they'd hoped for.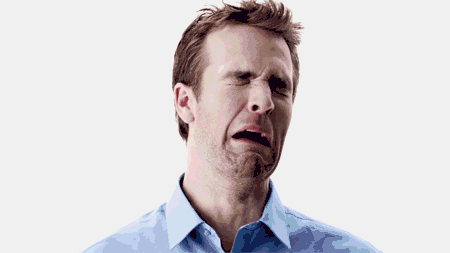 It turns out they didn't dump you because of price. You didn't make them feel all that special. You broke your promises. Turns out you're just like their ex (company).
Ouch.
New customer relationships are fragile. Excitement levels can quickly diminish (AKA, your new customer gets buyer's remorse).
Relationship capital doesn't exist...which means little grace for mistakes. Not much has been invested so far. It's easy for them to lose interest and move on.
You've been dumped...
[Cue the song lyrics, "All by myself…don't wanna be, all by myself….]
Customer Onboarding: Preventing Breakups
Lawn care or landscaping customers will stay with you for the long-haul if they see you as:
Selfless
Purposeful
Thoughtful
You can set the tone for that kind of relationship, early on. Don't wait until it's too late.
Implementing a formal "Customer Onboarding Process" is the first part of delivering great service that makes your customer see you in that light.
The first step in serving a customer is not spreading fertilizer, trimming shrubs, or digging out for a new patio.
If you're missing selfless, purposeful, and thoughtful steps first, it puts your new relationship on shaky ground.
But if you can figure it out, your customers will feel good and you will, too.
Cue the romantic music and start to dance.
Customer Onboarding in the Lawn & Landscape Industry
A few weeks back, I polled my 1400+ LinkedIn connections in the green industry and our clients. I wanted to know what everyone was doing to onboard their new customers.
Question: What does your customer onboarding process look like?
50% No Process
25% Sending a Welcome Email/Letter
20% Formal Process with a Few Steps
5% Robust Process
I was disappointed (but not surprised) by the results.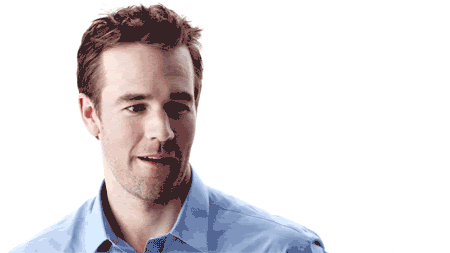 This is a huge opportunity for your lawn care or landscape company. You know how hard it is to generate new revenue. Keeping business (and up-selling accounts) is much easier than landing a new customer.
Happy customers turn into raving fans. Raving fans refer their family and friends. You get the picture.
To make this happen more easily, you need a selfless, purposeful, and thoughtful customer onboarding process.
This article will help you to learn more about developing a process plus give you some ideas to consider with your team.
(RELATED ARTICLE/VIDEO: Customer Referral Programs - Tips & Examples)
What is Customer Onboarding?
Another thing I noticed during my poll was the confusion of when customer onboarding starts. While it is true that your customer relationship starts during the marketing and sales stages, that's not what I'm referring to.
The customer onboarding process begins the moment the prospect signs their agreement. They're no longer a "prospective" customer, they're the real deal now.
The process itself can take form in a variety of ways and steps. You can utilize mediums such as:
Customer Onboarding Mediums
In-Person Meetings
Emails
Text Messages
Phone/Video Calls
Print Assets
Pre-Produced Videos
Personalized Videos
Company Events
Gifts or Resources
(RELATED VIDEO: Examples of Sales Opportunities Perfect for Personalized Videos)
Being Selfless
Regardless of your intentions, your new customer may see you as self-centered.
Customer: "Ugh...it's so frustrating trying to figure out when my mulching is going to be completed. I call multiple people and all I get is voicemail! They cared about getting the sale and now I'm ignored. I'm just going to hire someone else!"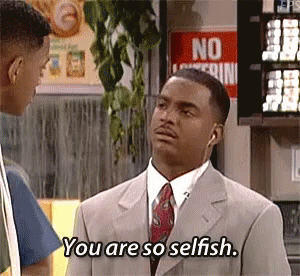 I get it. Taking calls can be disruptive to your workday. There may be someone else they need to contact, but how would they know?
But avoiding calls is all about YOU….(selfish)
A formal process outlines the steps and intervals and aims to provide an experience that is most valuable to your customer, not necessarily you. You need less of your "self" in your attitude toward this.
If part of your customer onboarding process shows your customer how to get their questions answered quickly, that's all about their needs first.
Selfless Customer Onboarding Tips
While you can explain your processes, it's more important to explain it in a way so the customer feels why this really matters to them and makes their life easier.
While you can define your expectations, it's even more critical to learn about theirs.
While some of the ways you do business may not be flexible (and for good reason), there are some ways you could cater to your customer's preferences.
Being Purposeful
You can predict potential failures better than your new customer can.
Customer: "They cut my invisible dog fence with the aerator! I wish they would have asked so I could mark it for them!"
Ouch.
There was no "Invisible Fence?" checkbox on the proposal (or the question wasn't asked during the sales conversation).
All of this could have been avoided by asking a few questions every, single time.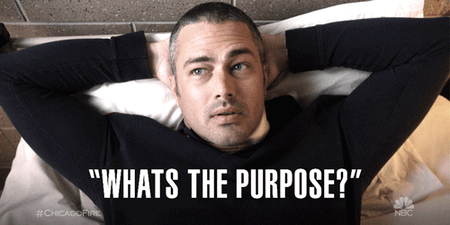 A great customer onboarding process is also "purposeful". It doesn't happen when you feel like it. It doesn't happen some of the time.
It follows a precise outline with predetermined steps, details, and intervals to accomplish specific purposes, whether checking for an invisible fence or anticipating other problems.
Purposes of Onboarding Customers
Gathering data (like the dog fence)
Affirming the customer's decision
Defining mutual expectations
Determining customer preferences
Connecting the customer to key team members
Maintaining two-way communication
Building value into the relationship
Assessing additional needs
Asking the customer for feedback/online review
Asking for a referral
You don't necessarily need to have a step for each of these as some may be covered together in various steps in your process.
(RELATED READING: The Good, Bad, & Ugly of Online Reviews for Landscaping and Lawn Care Companies)
Being Thoughtful
This is where creativity plays into onboarding customers at your lawn or landscaping company. Here's a positive example when you get this right: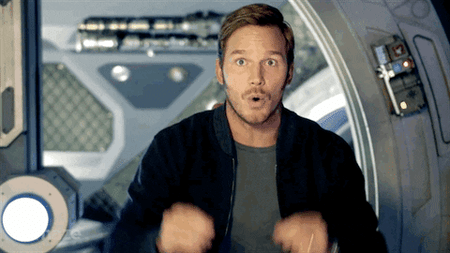 Customer: "I was blown away! When my outdoor kitchen was finished they actually got me a Notre Dame football grilling set! This is just awesome that they remembered that!"
Maybe part of your process is giving customers who purchase a project over $50k a gift. But are you giving them all the same thing?
Your customer understands that companies sometimes show appreciation with gifts.
But if they also realize that you were thoughtful enough to learn what their interests were during the onboarding process (and went to lengths to customize your gift), that will blow them away.
Thoughtful Tips for a Lawn Care or Landscaping Customer Onboarding Process
Utilize their preferences whenever you can. If there is a way to mention unique interests or motivations, be sure to include those. This can be as it relates to why they use your service or even to personal elements you've collected through your relationship with them.
Look outside of the lawn and landscape industry for innovative examples. There may be some good ideas in the green industry but don't end up being "Just Another Landscaper". This is your time to become unforgettable.
Customize communication whenever possible. The customer should often feel that you understand them and their specific property needs instead of lumping them in with everyone else.
Spend time focusing on them. Even if some steps are automated, putting a lot of thought and customization into those steps can really impress your customer.
Customer Onboarding Examples From Lawn & Landscape Companies
As I mentioned, most lawn care and landscaping companies I polled don't have much of a process in place. However, I did get a few examples that I wanted to share and explain why I think they are so great.
Kingstowne Lawn & Landscape: Email Campaigns
I love the slogan our client, Kingstowne Lawn & Landscape uses, "Let us give you the royal treatment." Krisjan Berzins and his team of professionals serve over 4,000 residential clients in the Alexandria, VA area and their goal is to make their customers feel like royalty.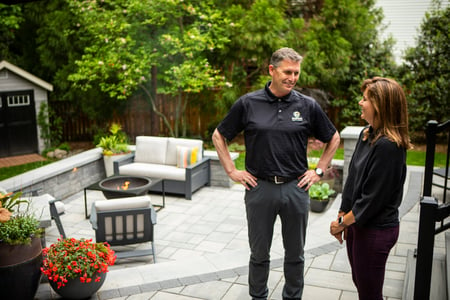 One of the ways we've helped them to accomplish this is by utilizing email marketing. These emails are triggered when a contact becomes a customer in their CRM software. We also periodically send seasonal campaigns.
Here are a few things I love about how email enhances their customer onboarding experience:
Selfless: They give more value than they ask for in return. Instead of begging for more business, they focus on offering up resources and answering questions. The emails are concise and visually appealing on any type of device.
Purposeful: The emails affirm the customer's decision, introduce them to the Kingstowne team, provide more useful advice, and often ask for customer satisfaction feedback.
Thoughtful: The email intervals are considered to prevent annoying their customers. Segmented customer lists only offer up relevant suggestions. Memes, GIFs, fun subject lines, and clever copywriting makes the email open worthwhile to the customer.
Additional Recommendation: Kingstowne is currently exploring a new business software program that will provide trigger events in real-time as services are happening or data is input into the system. I recommend allowing customers to subscribe to customized messages from the crew leader or technicians that highlight specific things they saw that day on the property.
(RELATED ARTICLE: The 7 Deadly Sins of Email Marketing - Is Your Landscaping or Lawn Care Company Guilty of These?)
Michael Hatcher & Associates: Meetings
When I talked to Kelly Ogden, the VP of Sales & Customer Service, he explained the specific process they walk their new commercial clients through. I have to say I was impressed at how thorough their process is.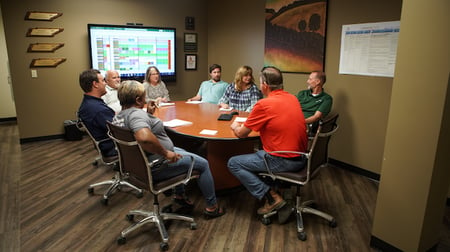 The team at Michael Hatcher & Associates has multiple meetings both on-site with the client and internally with their team. Some of the things I loved about this process were:
Selfless: Initial meetings are the expectation, but they aren't enough. The account manager visits the properties once or several times each month and communicates with the property/facility managers so there are no unpleasant surprises. They also often host educational events for customers at their facility.
Purposeful: The multiple meetings help everyone on the Hatcher team to be in-the-know and the client knows when this extra step happens. The client also understands why and when the handoff happens between the business development manager and the account manager as the work begins.
Thoughtful: The account manager regularly takes pictures of the property and sends these to the property/facility manager to show progress or point out specific challenges. They also proactively plan for the next 90 days to help their client worry less and focus on their other duties.
Additional Recommendation: Utilize your library of insightful blog articles that tackle specific problems or case studies that highlight certain commercial property similar to your client's. This will help them to answer questions they may have or feel more confident in their decision to trust you.
(RELATED VIDEO: How to Sell Landscaping Virtually - Tips for Meetings)
Earth, Turf, & Wood: Print Media, Outreach, & Meetings
You can tell that Jarod Hynson and his team at Earth, Turf, & Wood have given a lot of thought to how they nurture the relationships with their high-end residential design/build clients.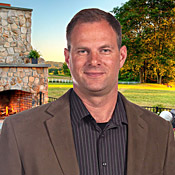 They utilize multiple communication methods and mediums throughout their process. In a lot of instances, it can be several months from the time a customer signs an agreement until they get to enjoy their new backyard resort.
Here are some things I love about their customer onboarding process:
Selfless: In many cases, Jarod visits the customer in the first few days after they sign. For companies of this $4M size, the relationship is commonly managed by a landscape designer/architect. This additional step is something that a busy company owner wouldn't need to do but Jarod has found this means a lot to their clients.
Purposeful: Someone from the ETW team has weekly conversations with new clients before their project starts months later. There are material selections to be made and things clients need to do on their end to prevent delays. Clients also receive a "Who To Call" document to eliminate confusion during the design/construction process.
Thoughtful: Each year, proactive site visits are scheduled a year or more after projects are completed. Instead of waiting for clients to inquire about warranty issues, the ETW team makes this their responsibility. As this is not the industry norm, clients are often "blow away" and in many cases end up inquiring about additional projects.
Additional Recommendation: Create blog articles or videos for all of the common questions your new clients may have. Address what happens initially, during, and after the project completion and deliver them up at the right times. These assets can also be valuable to prospects during the marketing process. As they see what you do for your customers, it will make it easier to close sales.
(RELATED ARTICLE/VIDEOS: 10 Cool Things HubSpot's Sales Software Can Do for Your Landscape Team)
Lessons in (Customer) Love
I'm sure most of us have been dumped in the past, both professionally and personally. Learn from it. Don't just blame others. In most cases, there is something you can learn, and often something you need to change to do better in the future.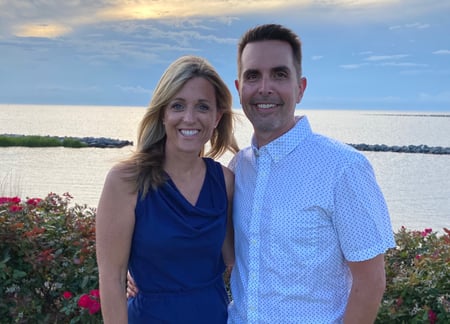 And relationships don't reach an end with the first date (sale). Customer relationships are a lot like a happy marriage. You have to continue to look for ways to improve them and to be your best self. You have to find new ways to be selfless, purposeful, and thoughtful.
In fact, right now I'm mentally planning my trip to the flower store…it's been a while.
Are you interested in a marketing strategy to create assets that address all parts of your customer's journey? If so, then schedule a meeting with us.
Want more candid insights like these? Then subscribe to our blog. We'll send our latest articles directly to your inbox. Just add your email to the form below.
Image Sources: Kingstowne Lawn & Landscape, Michael Hatcher & Associates, Earth, Turf, & Wood