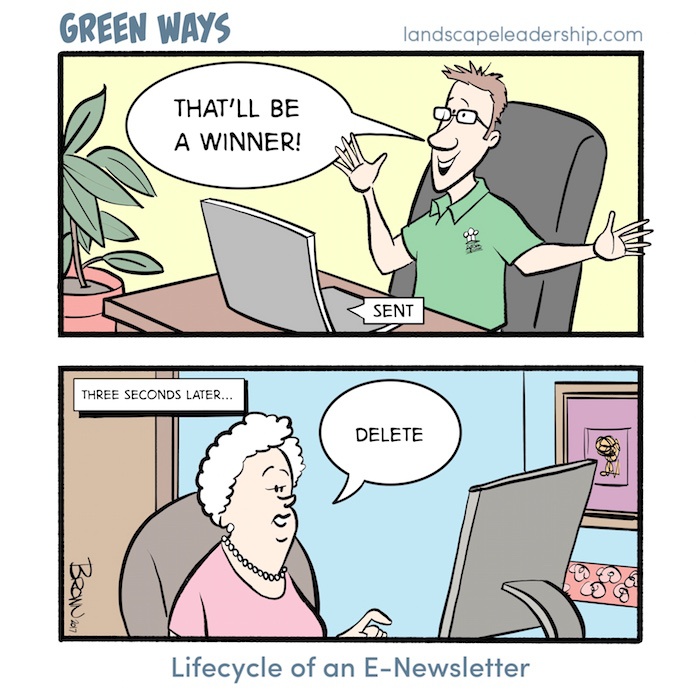 Purchase our entire collection of Green Ways comics on Amazon
This article was originally published in the November 2017 issue of Lawn & Landscape magazine.
I live on the top floor of a contemporary mid-rise apartment downtown Austin, Texas. While I take great pride in my horticultural skills on display on the balcony, a need for lawn care services for my 70 square foot concrete and steel space does not exist.
My living circumstances, however, do not seem to disqualify me from receiving dozens of email newsletters from well-intentioned lawn and landscape companies from around the country (oddly, none in Austin).
Read More