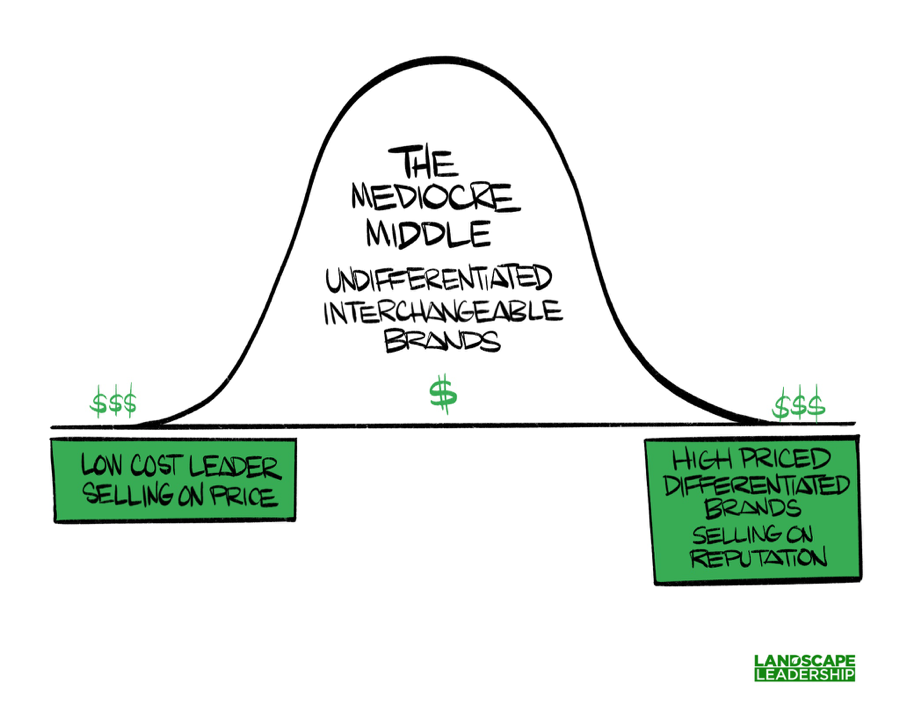 I've written extensively about being Just Another Landscaper and the concept of the Mediocre Middle, where undifferentiated firms battle it out for the thinnest of margins.
Contrast this with the most successful companies who thrive on the outer edges of the bell curve, turning a substantial profit year after year.
Read this article for a refresher.
In this post I will discuss the concept of "exclusivity", especially as it relates to moving up-market – away from the Mediocre Middle – as you service a more affluent clientele.
Read More