Ted has been selling landscaping for your company for a long time. He's a top performer.
He's also well connected, frequently name-dropping as he shares networking stories.
At times, Ted can be found at his desk, working diligently on estimates and making calls. At others, he's in the field. You don't micromanage because, after all, he hits his numbers, right?
The Current State of Landscaping Sales Management
Sound familiar? Ted is a semi-fictional character based on my decade in the landscaping sales trenches.
I worked with many talented, hard-working salespeople just like "Ted". Others underperformed for months (even years) until they were let go. They appeared busy but didn't produce.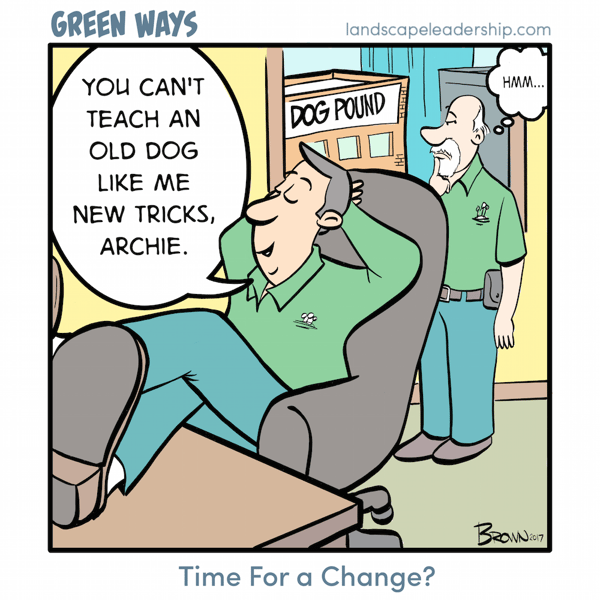 (RELATED READING: Do You Have "Old Dogs" Standing in Your Way?)
My suspicions have been validated as I've connected with hundreds of sales professionals in the landscape industry over the past 20+ years.
Does this sound familiar?
Your organization measures sales success by relying only on estimated vs. closed revenue reports.
Sales teams are often managed by gut instinct and anecdotal evidence.
Growing your landscaping company means successfully executing all of the activities that get you to the estimate phase. Estimates are given to only qualified prospects. Deals are closed within an acceptable timeframe and at a high success rate.
To be an ultimate success as a sales manager, it's imperative that you know the whole story. If your results are to continuously improve, you'll need to use more data to influence how you improve your sales processes and team.
(RELATED READING: A Prescription for Underperforming Sales for High-Growth Companies)
Green Industry Software as a Sales Management Tool
There are a lot of good software options out there to help you run your landscaping business. But as I talk to sales managers and company owners they often tell me they're not getting the full picture from their software.
Often times they can see estimates and closed revenue but can't measure other important sales metrics. There is a lack of transparency as communication, notes, and other details are squirreled away in spreadsheets, emails, calendars, and – God forbid – paper notebooks.
They don't know where to start to improve the process. Maybe you don't either.
3 Things HubSpot Sales Can Help You Track
Full disclosure, we're a HubSpot Solutions Partner and for the past seven years, we've been utilizing HubSpot's Sales Hub with our clients.
We've shared in previous articles how HubSpot's free and paid sales tools can help landscaping businesses.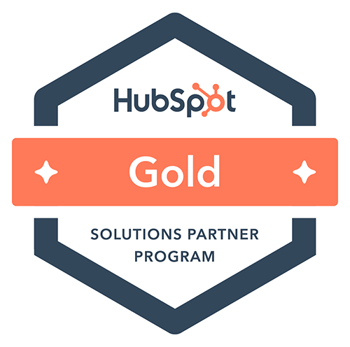 (RELATED READING: Our Favorite FREE HubSpot CRM & Sales Tools)
Today, I'm going to share how HubSpot Sales can help sales managers and business owners get the important sales-related information they may be missing.
1) Sales Activity
There are often many activities that take place between the prospect and a landscape sales professional before an estimate can be created.
If a sales manager wants to understand what's happening with each opportunity, it often results in having a lot of conversations with team members.
This conventional management approach can result in a lot of wasted time and anecdotal evidence.
One of the valuable benefits of HubSpot is its ability to connect Outlook 365 or Gmail and Google Calendar with the HubSpot CRM. You can even connect your landline or mobile phone directly with HubSpot. I should also mention that those integrations are FREE.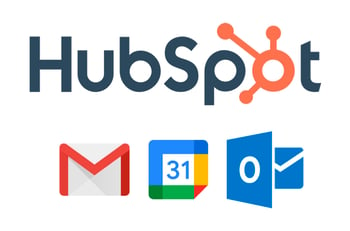 From a sales manager's perspective, this means that all activities from these connected tools get documented in the HubSpot CRM. Calls, emails, and meetings all get logged in a contact's record.
(RELATED READING: 10 Cool Things HubSpot's Sales Software Can Do For Your Landscape Sales Team - with Video Demos)
Instead of asking your team members for status updates, it's more obvious. Measuring sales activity is a breeze with HubSpot's robust, customizable reporting dashboards.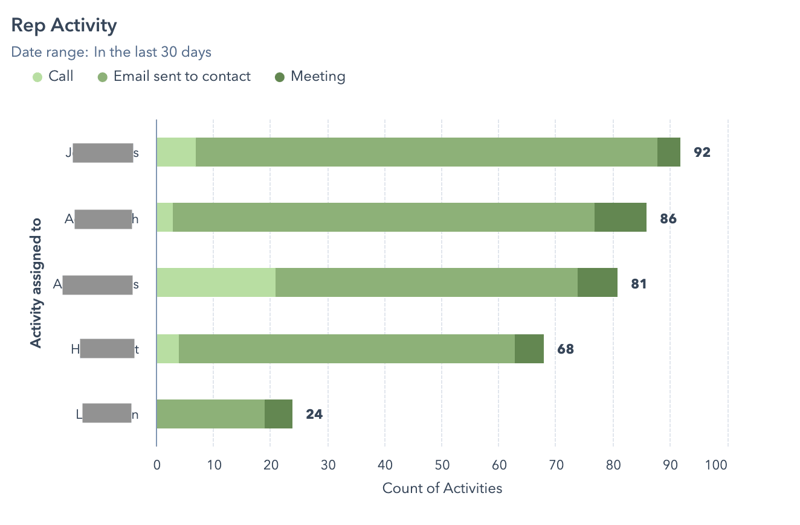 Sales activity can indicate whether or not a proposal - and sale - is soon to follow.
No activity = No estimates or sales.
If a sales rep is truly productive, HubSpot's "Rep Activity" reports will be the proof.
2) Sales Velocity
Sales velocity is the measurement of how quickly sales deals move through your pipeline and actually become sold revenue.
The metric can be calculated by this equation.
Source: Altify
HubSpot Sales tracks these metrics and does a great job of measuring where there is a clog in your sales pipeline. It could be that a low percentage of your completed consultations are reaching the estimate stage, or perhaps proposals sit in limbo waiting for follow-up calls.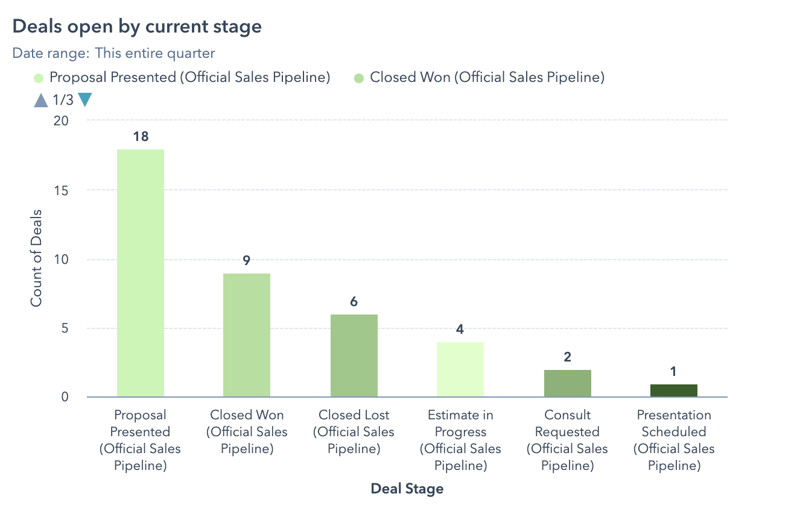 You can identify where deals are stalling out by their inactivity. In HubSpot, Deal cards are highlighted when it's been X amount of days since a salesperson has had contact with a prospect. What good is an estimate if the follow-up is lacking?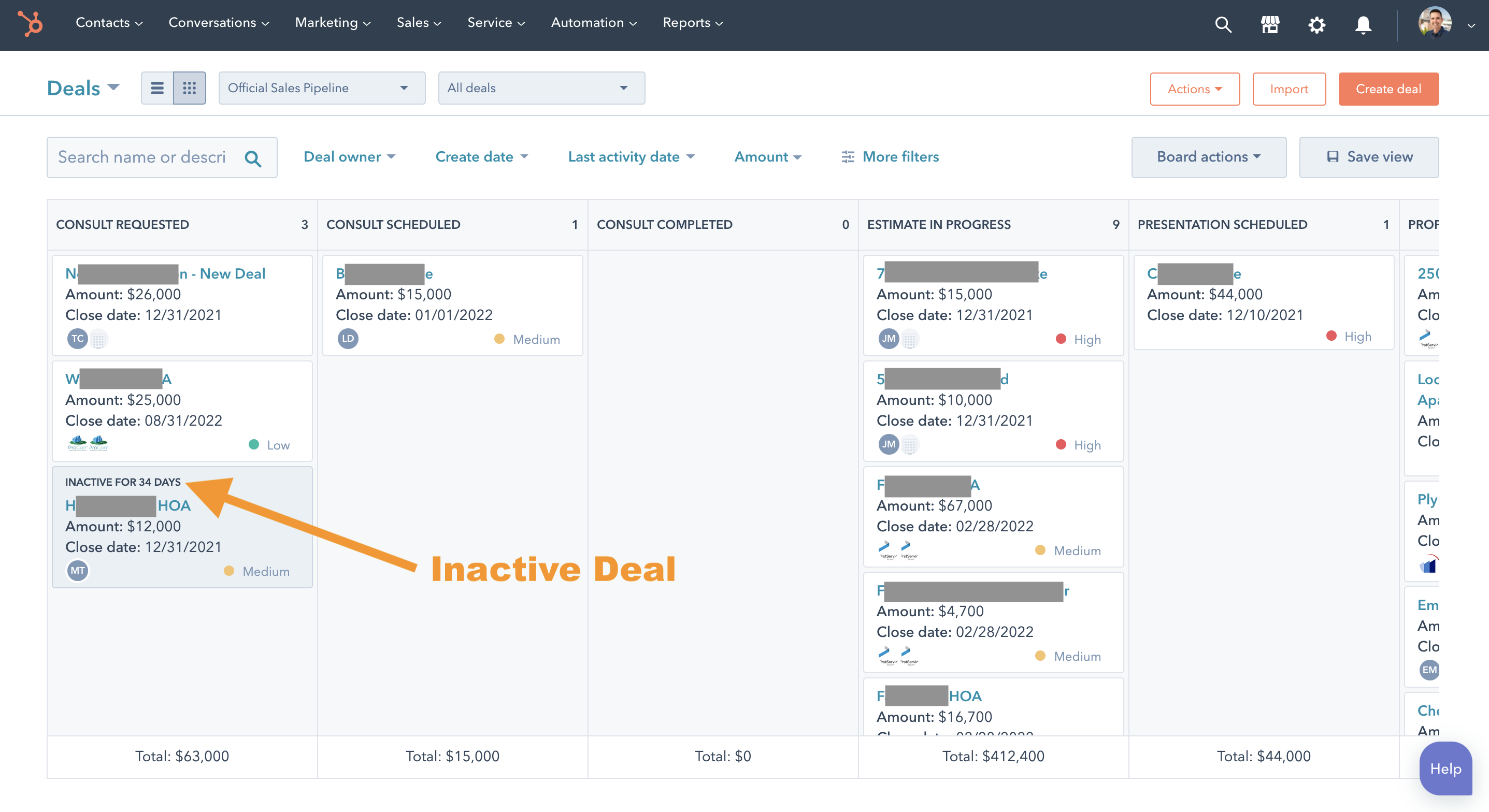 Analyzing the clogs in your sales pipeline can help you identify process improvements and sales coaching opportunities. These reports aren't meant to micromanage but instead help your reps do what they should be doing best: selling and making money!

3) Lost Deals
If you've been fishing, you may remember the "one that got away". Just as you have to master "setting the hook" and fail repeatedly until you get it right, the same is true with sales.
Granted, there are some "fish" you won't land. But, there are skills you can improve.
What are the common reasons deals are lost? HubSpot deals can be configured to require a "Lost reason". Measuring these reasons can help you identify process improvements coaching opportunities.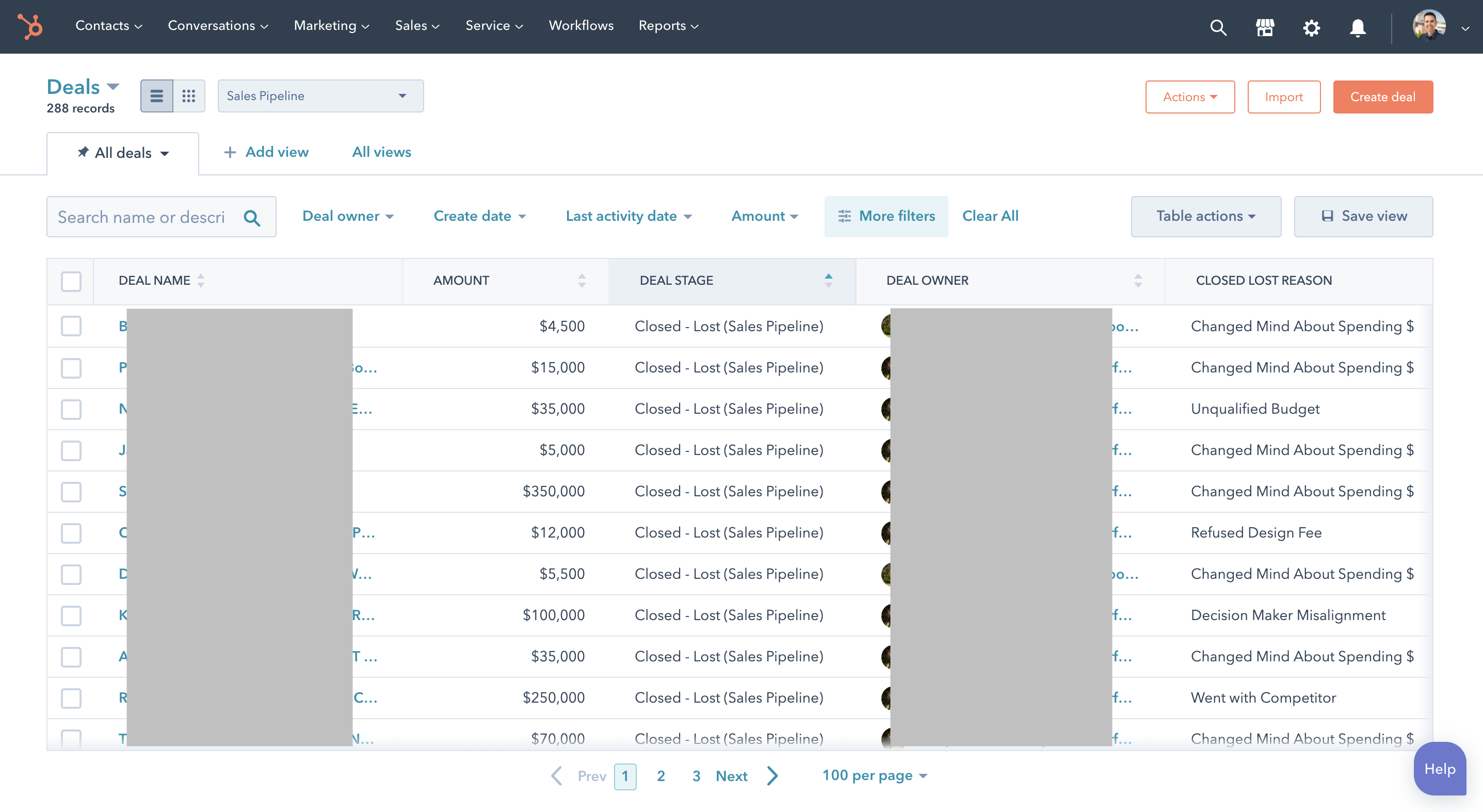 Likewise, there may be certain types of work that are harder for one salesperson to close. Heck, tree pruning and removal was the toughest thing for me to learn!
Identifying weak spots by service type can also be valuable. HubSpot allows you to create custom deal properties such as "service division". You can easily sort your lost deals by that filter and identify development plans for your team.
The New Age of Digital Selling
As a landscaping company, you've probably already adopted all sorts of technology into your business. You simply don't do business as you did even five years ago.
What about your sales organization? If your current technology has you running blind it's your own success and growth that is at stake. Nothing will change if nothing changes. Will you continue on with your head in the sand?
HubSpot is a tool that we have successfully implemented at landscaping companies with relative ease. We've worked with many "Ted's" and their sales managers who are now pleasantly surprised by the outcomes. If you're ready to take this step for your landscape company, schedule a meeting to learn more.
Or you can investigate HubSpot's free and paid sales tools on your own.
Want more insight like this? Join over 5,000 of your green industry peers by subscribing to the Landscape Leadership blog. We'll send new content directly to your inbox. Just add your email address below.