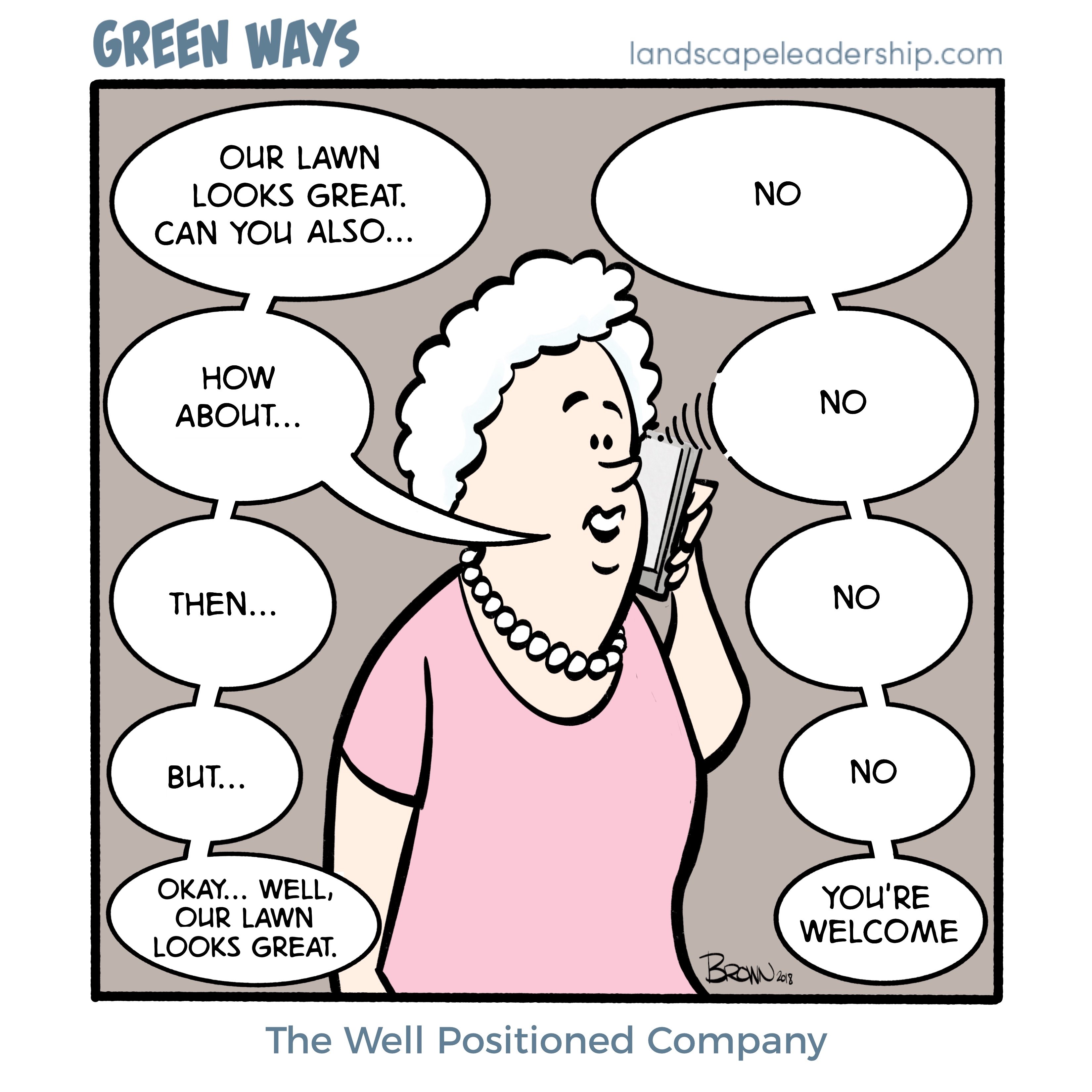 Purchase our entire collection of Green Ways comics on Amazon
We've already burned through the first month in a new year, my friends. Wow...
At Landscape Leadership 2018 was one of our best years yet. I can say that based both on the financial goals we achieved as well as the meaningful impact we had on the green industry companies we work with.
I hope you had similar success in 2018.
In this article I want to share the single strategic initiative that I believe led to our success last year.
Read More