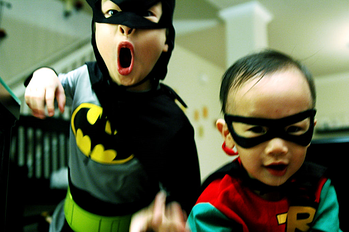 While marketing dollars continue to shift away from traditional outbound marketing methods like advertising, trade shows and telemarketing, the skill sets required of in-house marketing teams lag further and further behind.
For many green industry companies, the time and resources needed to hire and train internal people on how to master inbound marketing cornerstones like SEO, content creation and email marketing do not exist. Hiring a marketing agency can be a logical next step.
Many green industry businesses wanting to take advantage of ROI-driven inbound marketing tactics like blogging and social media are looking to outside agencies like Landscape Leadership for help. These inbound marketing agencies can use their deep online experience to help companies and businesses short on time and internal resources increase their online visibility and lead generation efforts.
However, it is not one-size fits all. Marketing agencies come in all shapes and sizes, with different specialties and skill sets that make some a better fit than others.
Ask the right questions before partnering with a marketing agency
If your green industry business is on the look-out for a marketing agency to partner with, it's up to you to do the necessary homework to gauge whether or not a particular agency is a good fit for your unique business. This process starts by asking the right questions. Let's dive into five questions you need to ask before hiring a marketing agency.
#1. Does the marketing agency have experience with your specific industry and type of business?
Do you want to work with a "generalist" or an agency who intimately understands your company and industry's unique characteristics, challenges and customers?
At a minimum, if not their sole focus, the agency you are interviewing should at least have some experience working with companies in our industry. And, more importantly, they should be able to show that they have had considerable success with these clients.
Key question to ask: Can you provide case study materials and references from other clients you have worked with in our industry?
#2. Does the marketing agency have an active online presence and website optimized for inbound marketing?
In other words, do they "walk the talk"? If "No" is the answer this should immediately draw a red flag.
If an agency is proposing they blog regularly on behalf of your business, what gives you confidence that they will be successful if they are not doing it for themselves?
Key question to ask: Does what you are outlining for us match what your own firm does online?
#3. Does the marketing agency offer services that fit your unique business and objectives?
When it comes to inbound marketing, there are really four core services and deliverables (with multiple tactics) that an agency should be able to offer your green industry business. These are:
Attract more visitors/traffic to your website
Generate more qualified leads from your website
Enable and assist your sales team in converting more leads into customers
Measure and analyze each aspect of the above three steps
Your marketing agency should offer a comprehensive, integrated program covering all four of these core services.
Key question to ask: Do you offer services focused on traffic generation, lead generation and lead-to-customer conversion?
#4. Does the marketing agency place an emphasis on measurement?
As noted above, your marketing agency should emphasize measuring and analyzing each and every aspect of your marketing program and campaigns. They should be data freaks that let real numbers tell the story, not assumptions.
Your agency should be able to track campaigns, measure progress toward your goals and report on performance regularly.
Key question to ask: How often will you report back to us on these campaigns and progress being made towards our key metrics?
#5. Does the marketing agency follow a goal-oriented sales process?
When you speak with your potential agency partner is it a one-sided pitch-fest or is it a meaningful conversation about your company's challenges and goals? Pitching services should come after the agency truly understands your unique business and objectives.
Be sure to have alignment and clear expectations before opening your wallet and hiring a marketing agency.
Key question to ask: How does each piece of what you are proposing take aim at our challenges and goals?
Hopefully this post struck a chord with those of you who are considering hiring a marketing agency to partner with. If your business is in this position, I highly recommend downloading our free ebook, "The Ultimate Guide to Hiring an Inbound Marketing Agency". Much of this post was taken directly from this ebook that is offered in cooperation with HubSpot. You can download this free ebook by clicking on the image below. You can learn more about partnering with Landscape Leadership by calling us at (800) 681-9169 or just fill out our handy contact form.
image credit: Gideon Tsang