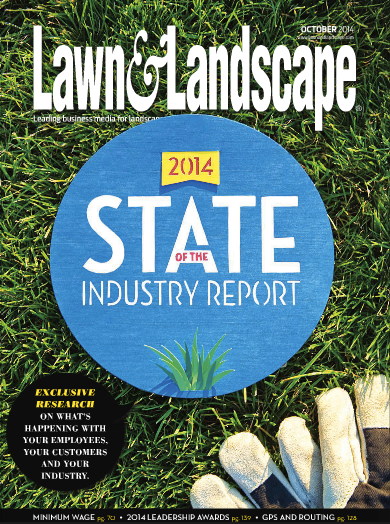 This article was originally written for Lawn & Landscape magazine and published in their October issue.
The way you provide your lawn and landscaping services to a commercial property is probably a bit different than how you would perform those same services for a residential property.
This is one reason many companies focus on one or the other and are often much more successful (i.e. profitable) doing so compared to companies who try to serve both audiences. For proof, look to Lawn & Landscape's annual Top 100 List where you'll find the top 20 spots dominated by companies laser-focused on either the residential or commercial market.
Whether your business is B2B (business to business) or B2C (business to consumer), as it relates to marketing, it is always P2P: person to person. Because of this there are many similarities in how you would market your services to either the business or homeowner crowd. That said, there are many subtle differences that you should be aware of when developing a marketing strategy.
For one, the sales cycle for a commercial landscaping company can be much longer than that of a B2C company. According to Jacqueline Zenn of The Agency Post, this is because "B2C buys tend to satisfy immediate needs, while B2B decisions are meant to complete long-term goals."
There are also more decision makers involved in the B2B marketing and sales process. Homeowners can conduct their own research and typically move forward without approval from others, making decisions often based on emotions.
In contrast to that, "The B2B purchase process tends to be rationally and logically driven", according to Zenn, and "B2B marketers have a much longer chain of command to deal with since procurement, accounting and their superiors often need to approve purchases."
Let's dive into the fundamentals of an effective commercial landscaping marketing strategy, highlighting three of the best practices that separate B2B from B2C marketing.
(RELATED READING: 5 Tools That Make B2B Sales Suck Less)
Understanding your audience
If your marketing message is going to hit the mark it is critical that you understand where you're aiming. In other words, you better know your audience. This includes the various types of commercial properties you target as well as the stakeholders and decision makers involved at each level. You need to tailor your message so that it is unique and resonates with each segment of your audience.
If your marketing message is to hit the mark, you better understand where you're aiming.
This process begins by developing what are called buyer personas. According to HubSpot, "A buyer persona is a semi-fictional representation of your ideal customer based on market research and real data about your existing customers."
Sound complicated? It doesn't need to be. We suggest starting with very basic buyer personas for your company. At Landscape Leadership – keep in mind we're a marketing agency – we have many clearly defined buyer personas that we can target. Here are two examples:
CEO Jim
Jim is the CEO or owner of a $6M+ commercial landscaping company. They are a leader in their marketplace, innovative and always ahead of their competitors. Jim has an annual marketing budget and also has experience working with outside agencies and consultants.
Overwhelmed Allison
Allison is the marketing director for a $2M+ residential landscape design/build company. She is also involved with sales and has other responsibilities within the company that stretches her thin. She needs more help and support, either in-house or from outside the company.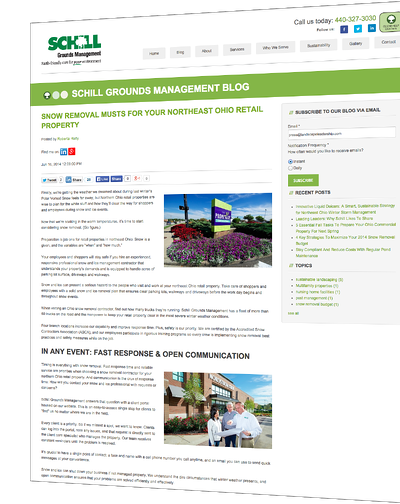 As you hopefully see, this is an attempt to clarify and paint a picture of exactly who we are trying to reach. You can do the same for your business.
After you create your buyer personas you can develop a marketing strategy to reach each of them. This is where segmentation comes into play. Segmenting your prospects and customers by buyer persona allows you to create content and messaging for the right people at the right time, whether that's via email or a blog post.
To illustrate this point, take a look at these two recent blog post topics, the first from Schill Grounds Management in Ohio, the second from HighGrove Partners in Atlanta (disclosure: both are clients of Landscape Leadership):
Snow Removal Musts for Your North East Ohio Retail Property
5 Landscape Enhancements for Atlanta Hospitals and Assisted Living Facilities
Each of these blog posts is clearly targeting a very specific audience: retail properties in North East Ohio and hospitals and assisted living facilities in the Atlanta area.
(RELATED READING: How to Get the Most From LinkedIn)
Content marketing & thought leadership
Thought leadership and expertise is more valued in the B2B space.
Remember, there are property managers (and others) responsible for making decisions on how to spend other people's money and are being held accountable for this spend. This is a lot different than a homeowner making a quick, emotional decision. As Zenn explained, "They often want to look like the workplace rock stars or heroes thanks to their excellent decisions."
If you're selling in the B2B space, you have to arm these buyers with in-depth, comprehensive content that supplies them with all the information they need to make informed decisions. And I'm not talking about a full-color brochure describing how great you think your company is.
It will take more than a few pretty pictures to close a contract and add a new commercial property to your book of business. You need to educate your potential buyers.
It takes more than pretty pictures to add a new commercial property to your book of business. TEACH!
This starts with your website. Build out in-depth "About Us" pages showcasing your key employees, answer frequently asked questions in greater detail and cover topics on your blog that appeal to your unique buyer personas. Supply your audience with real data and insights on trends. This is the type of content and information they need in order to make a confident buying decision.
(RELATED READING: The 10 Most Essential Selling Skills for B2B Businesses)
Social selling
In contrast to the B2C audience, according to Zenn, "The B2B crowd wants the ability to build a close relationship with brands." Social media, especially networks like LinkedIn and Twitter, offer the opportunity to connect with your B2B audience in a more meaningful way than you could connect with homeowners.
These social networks are great for prospecting and gathering lead intelligence. It's extremely easy to find and engage with influencers and potential customers on these networks yet too few commercial landscaping salespeople take advantage of these platforms.
Marketing and sales is always a person to person endeavor, so there will always be similarities in how we promote our services whether we are B2B or B2C. For the commercial landscape crowd, focus on more clearly defining your target audience through buyer personas, building your thought leadership through more in-depth, insightful content and using the social platforms available to reach and engage with your B2B audience.
If you found this article helpful please consider subscribing so you can receive our new articles instantly. We typically publish one new article each week. Just add your email address to the form below or go to our subscription page. And be sure to check out our new podcast, Smarketing Talk, for candid marketing and sales insight for green industry professionals just like you.