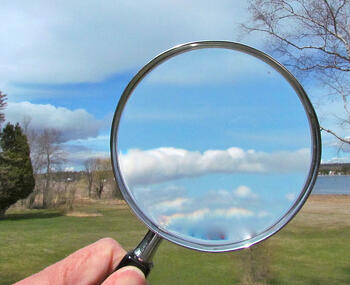 A common question we often receive from green industry professionals is, "How do I use LinkedIn?". The concept of "connecting" with other professionals is clear enough, but what about beyond this?
Keep in mind that LinkedIn is a professional social network--the largest online network for professionals in the world, in fact. While typically most effective for business to business (B2B) companies, B2C companies can also use the network in a productive way.
You won't have success connecting with Mr. and Mrs. Homeowner who are building their dream home down the street, but you can leverage LinkedIn and your network to connect with the homeowner's architect, builder and interior designer. That's a pretty good start.
Using LinkedIn for prospecting and research
To get the most from LinkedIn you really need to be strategic in how you use it; and this includes using LinkedIn as a prospecting and research tool.
Here are seven ways you can use LinkedIn in this way. We have also noted how we use each of these internally at Landscape Leadership.
Rapportive
Rapportive is a nifty "social discovery" plugin for web-based email clients like Gmail. LinkedIn acquired Rapportive in February of 2012.
Rapportive shows you everything about your contacts right inside your inbox. You can immediately see what people look like, where they're based, and what they do. Rapportive also shows you which social networks your contacts are active on, including LinkedIn, and allows you to connect with the contact right from your inbox.
Rapportive is an easy way to build your LinkedIn connections without having to actually visit the LinkedIn website.
We use the Rapportive plugin everyday, almost without even noticing it. It's a very handy tool for us internally.
LinkedIn Answers
LinkedIn's "Answers" feature is probably best for national brands as opposed to a small, local business.
You can search questions being asked by LinkedIn users and filter them by category and keyword to drill down to relevant questions you may be able to answer. You never know, one of these professionals may be looking for help that your company can provide.
We don't use this feature simply because we are in such a niche industry and offer a very specialized service. The quantity and relevance of questions being asked isn't worth our time monitoring.
LinkedIn Groups
B2B companies can use LinkedIn Groups to identify experts and influencers in various industries as well as answer questions that may be relevant to them.
For example, a landscape design software company might participate in groups for landscape designers and contractors, answering questions that arise about design software.
We occasionally participate in various green industry-focused LinkedIn Groups, although we don't typically use these groups for prospecting purposes.
LinkedIn Company Pages
LinkedIn has put more emphasis on company pages recently, just launching a new design in September of 2012.
LinkedIn's Company Pages can offer insights into a company that other social networks do not. This can include when the company was founded, how many employees the company has and, most importantly, key employees at the company (who have LinkedIn profiles).
This valuable snapshot gives you a view of key decision makers within a company and also illustrates how you are connected to each of them on LinkedIn.
We use LinkedIn Company Pages to research new leads to determine if a company is a potential good fit to do business with us.
LinkedIn Search
From a prospecting and research standpoint, use the search functionality to find company pages and personal profiles.
If you are going to call on a builder about a new home he is building, search for his profile on LinkedIn first to see if you have a mutual connection that can introduce you (see #7 below).
Often times we will generate a lead through our inbound marketing efforts but only have the individuals name. We can then search for the individual on LinkedIn to determine who they work for, and then, as discussed above, determine if the company would be worth pursuing as a potential client.
LinkedIn Ads
LinkedIn offers inexpensive advertising that you can use to target potential B2B customers.
For example, if your company offers commercial snow removal services you could run a LinkedIn ad targeting property managers, commercial realtors, HOAs, etc. and offer a free download--like a whitepaper--in exchange for their contact information.
We don't use LinkedIn ads because we are so specialized and in a niche industry. These would be best for large, national B2B-focused brands.
Get Introduced
Cold calling sucks. Seriously!
Use LinkedIn's "Get Introduced" function to get a warm introduction before you pick up the phone and call on a prospect.
Be sure to use good judgement here. Only ask for introductions from your connections that you know well. And make sure they have a good relationship with the person you are trying to get introduced to. The introduction will go nowhere if there isn't a strong connection between each professional.
I use this function personally to get warm introductions to green industry conference and event coordinators in hopes of potentially speaking at their events. It works great.
LinkedIn has proven to be an effective prospecting and research tool for Landscape Leadership. How have you used it personally or as a company? Do you have any tips to share? Feel free to leave your comments or questions below.
image credit: katerha
Download our free infographic! This valuable infographic breaks down the 11 most important social networks and apps that green industry companies should be familiar with. We cover social networks like Facebook, blogging platforms like Wordpress, photo sharing apps like Instagram, video sharing apps and even location-based mobile apps. Download it today!