The 10 Rules of Landscaping & Lawn Care Advertising: What You Should Know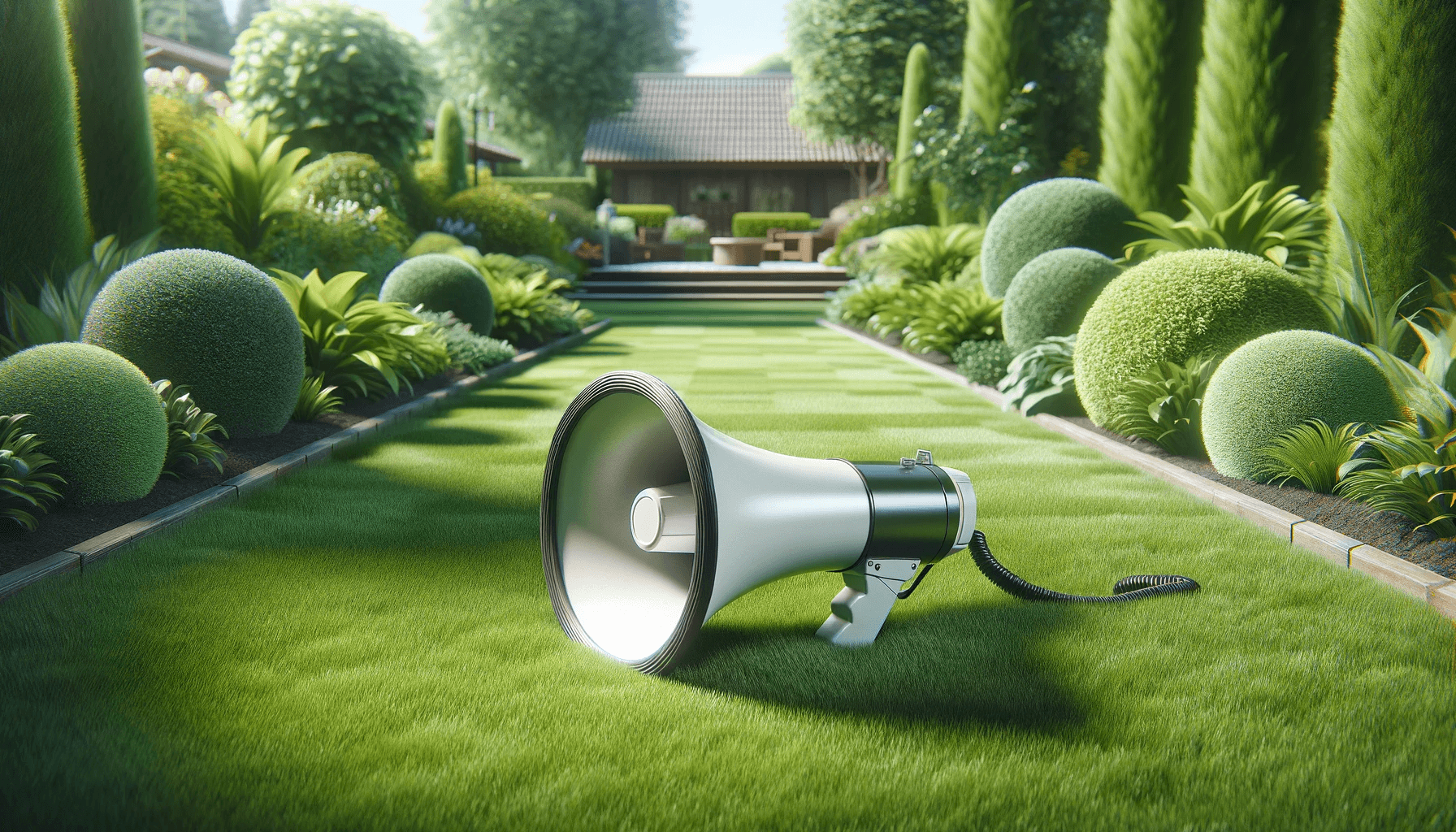 I twitch whenever someone calls a spruce a "pine tree". And the memory of customers suggesting pumping a little fertilizer into a crispy brown tree corpse makes my head want to explode.
As green industry pros, we know that there are critical differences and foundational rules to follow that determine outcomes.
Just like trees, grass, and hardscaping, even marketing has rules. Today, I'm going to unpack a few of these as they relate to a subset of marketing, advertising. (Yes, they're not the same thing).
Understanding these rules can help demystify advertising a lawn care or landscaping business and explain why and when it can work (and when it doesn't).
1. Landscaping or Lawn Care Advertising Has No Credibility
Marketing author and expert Al Ries says, "Advertising has as much credibility as a message inside a fortune cookie."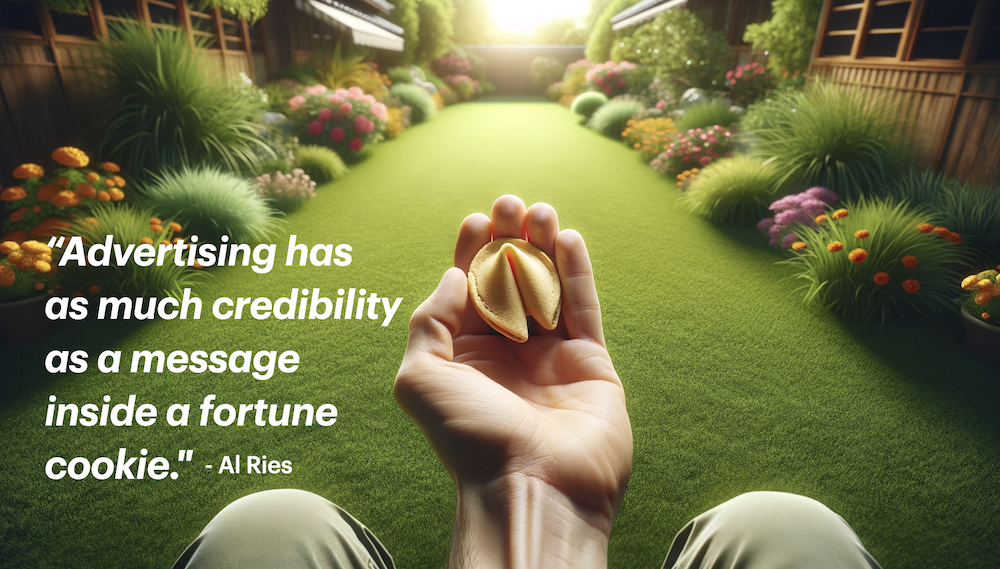 In advertising, how often do we see the first words read "The best" or "Top-rated"? Remember the old, "Four out of five doctors recommend…"? It's all noise that you don't believe.
And most of your prospective clients think it's all bullshit as well.
As much as advertising professionals want to create a compelling, beautiful ad, your prospects will still see it as a paid message from a company that is eager to make a sale.
Because of this advertising credibility problem, you have to do something more to be seen as a credible expert. Hold on, we'll get to that soon.
2. Advertising Won't Build Your Brand
You can pump hundreds of thousands of dollars into postcards, billboards, and sponsorships. But if you lack true credibility, you can't build a brand for your lawn care or landscaping business.
It's not the 1950s. Your prospects are cynical and untrusting consumers of the modern age.
When I talk to lawn care and landscaping company owners, this is where most people get this wrong. Advertising cannot make an obscure brand well-known nor can it effectively launch a new brand.
Landscaping or lawn care advertising may help you to get noticed, but it won't make you a leader in your market or the minds of your potential customers.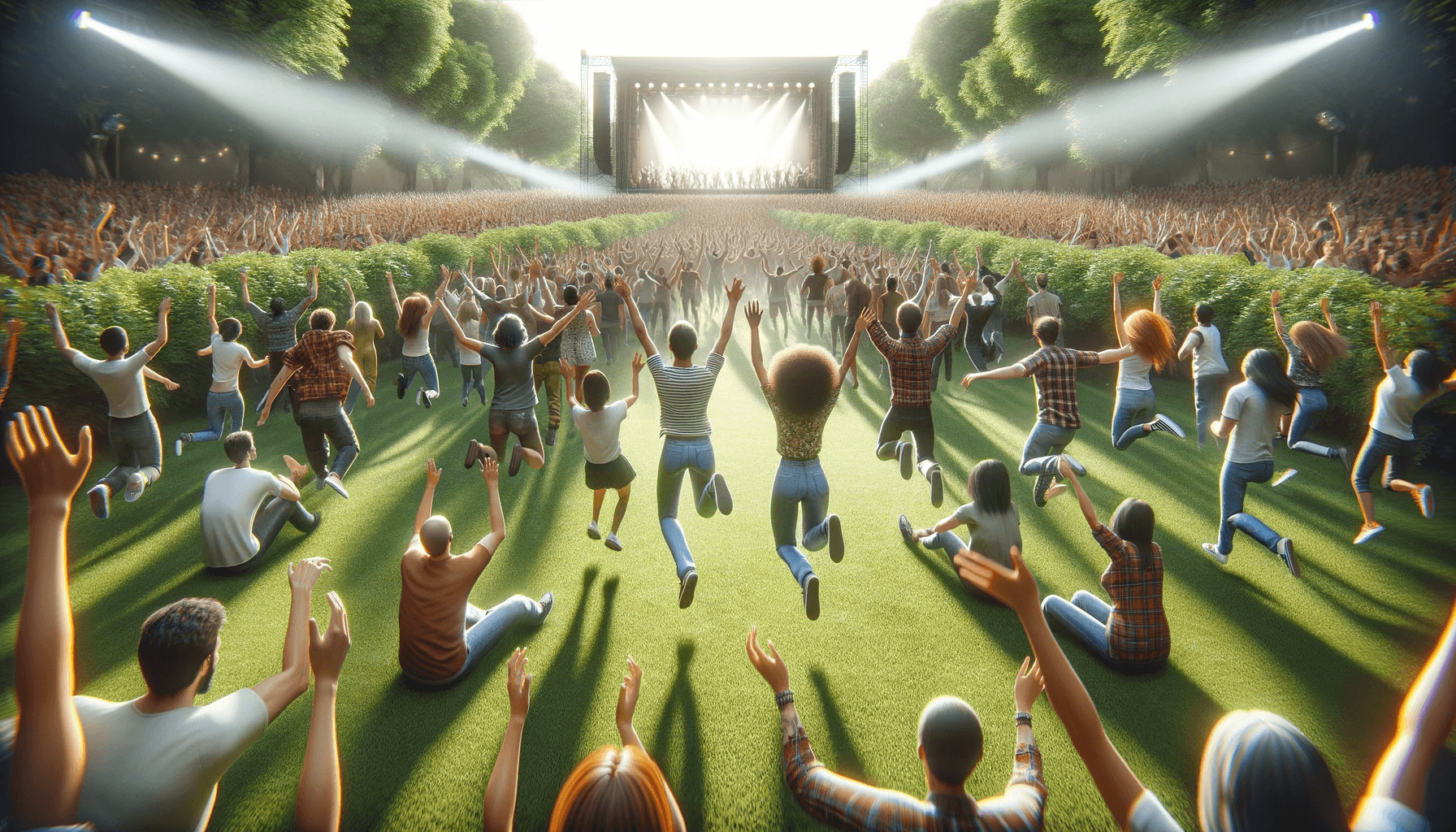 How to Build a Landscaping or Lawn Care Brand
Your company should focus on the following items:
Authoritative recommendations (online reviews, written and video case studies)
Mentions by the media and other professional contacts (citations in industry and local media)
Consistent, publicly visible thought leadership (long-term strategy including in-depth blog articles and helpful videos)
Keep in mind that the biggest brands in the world today were not built by advertising. They were built first by public relations, then public consumer feedback, and ongoing creative and thoughtful content.
[RELATED READING: This Just In! 8 Tips to Get Featured in Local News Media]
3. Advertising Maintains Your Brand's Position
Starbucks spent less than $10 million on advertising in its first ten years (from Al Ries). They relied on publicity to grow their brand. Walmart, Microsoft, Google, and Amazon did the same.
Today, all of these companies advertise. But, they don't advertise to build their brand, they advertise to defend their brand from competition and to remind consumers by staying top-of-mind.
Again, this is a critical misstep of many lawn and landscape companies. When company owners reveal their past marketing strategies to me it's often filled with underperforming advertising. They've wasted a lot of money on ineffective advertising before doing the things I outlined in my last point.
[RELATED READING: 4 Additional Ways to Position Your Company & Create a Unique Selling Proposition]
A Lawn Care Advertising Illustration
When Oasis Turf & Tree came to us in 2016, they were a $3.5 million firm. They were investing in advertising like radio ads among others and realized they needed to make a change.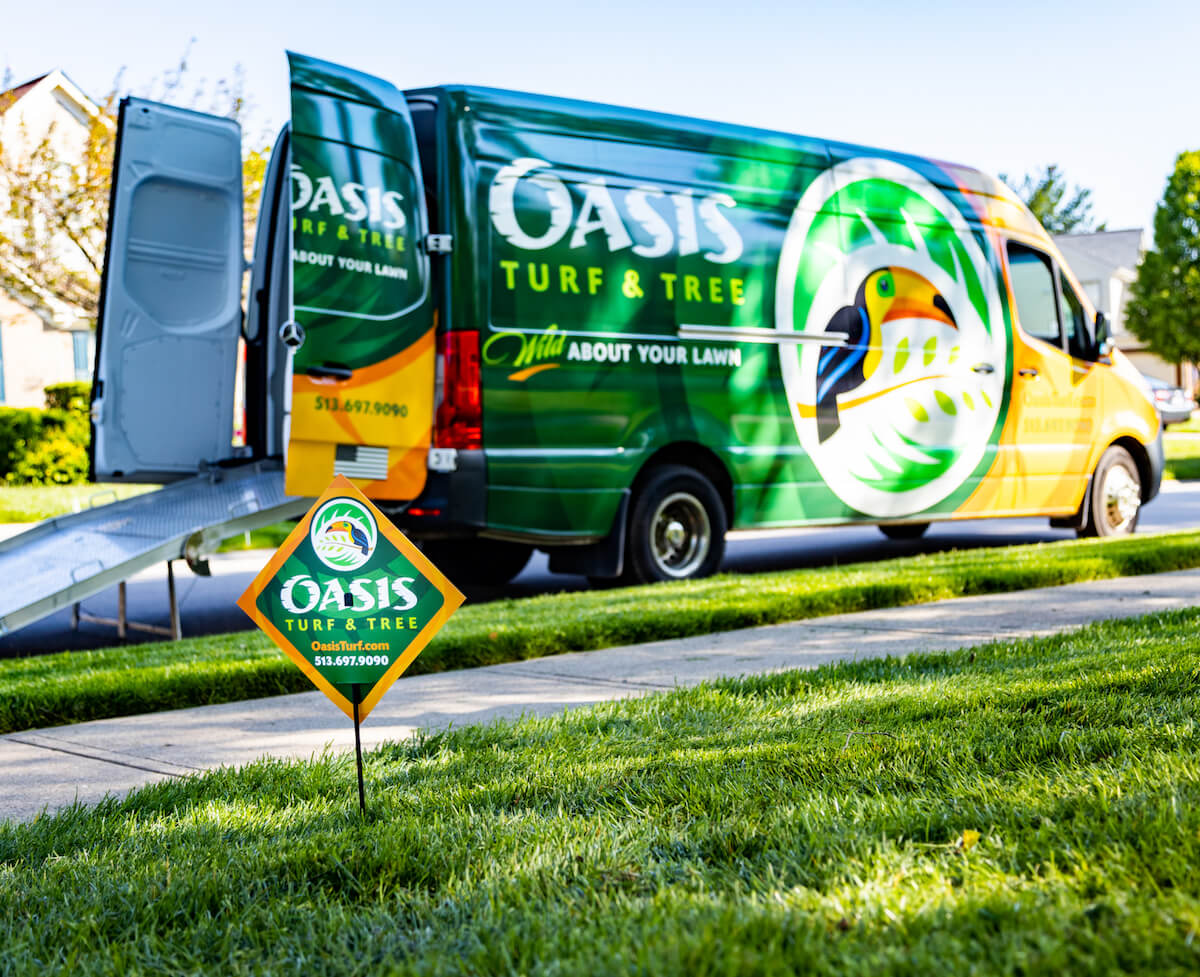 Image Source: Oasis Turf & Tree
Over the next five or six years, they doubled down on getting more Google reviews, creating a kickass website, and creating thoughtful written and video content. They used some advertising at this time, but it was scrutinized by its lead generation capacity.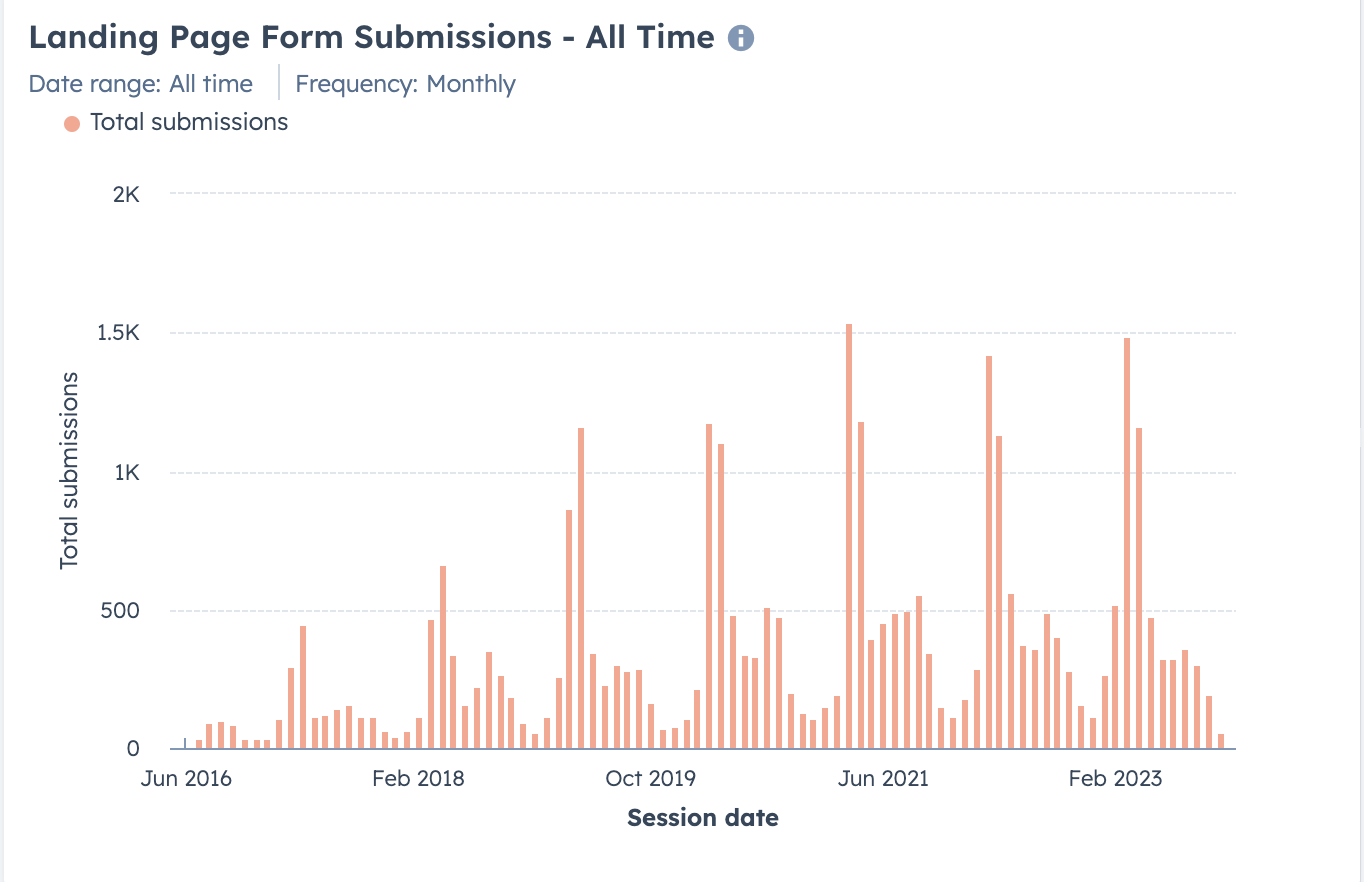 Fast forward and they're around $15 million in annual revenue. Their content-rich website generates hundreds, even thousands of leads during peak months. People are reading their hundreds of Google reviews daily.
[RELATED VIDEO: How to Get Google Reviews for Your Lawn Care or Landscaping Company]
Oasis has built a strong brand. They're the 800-pound gorilla in their market. Industry peers around the country know who they are and look up to them. They've been cited numerous times in local and industry publications.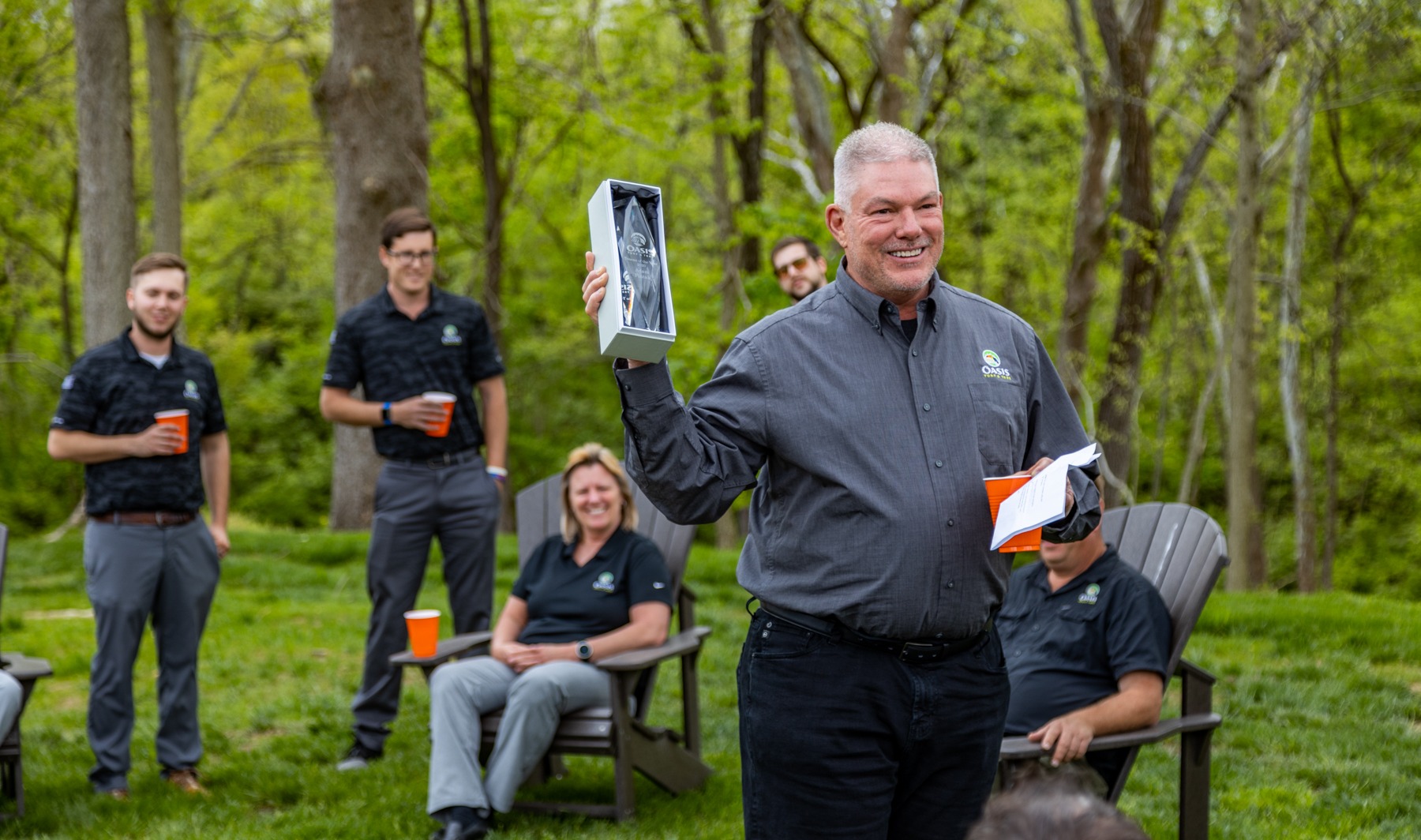 While Rob Reindl and his team will keep scrutinizing lawn care advertising for its lead-gen capacity, now is the time when they can afford to spend money on advertising their brand and staying top-of-mind.
[RELATED READING: The Best Ways to Advertise a Landscaping Business in the Digital Age]
4. Advertising Must Reinforce the Position Already in the Mind of Your Prospect
Advertising must reinforce the position already in the mind of your prospect, Al Ries said it best, "Advertising is the cheerleader that repeats words and ideas that already exist in the mind."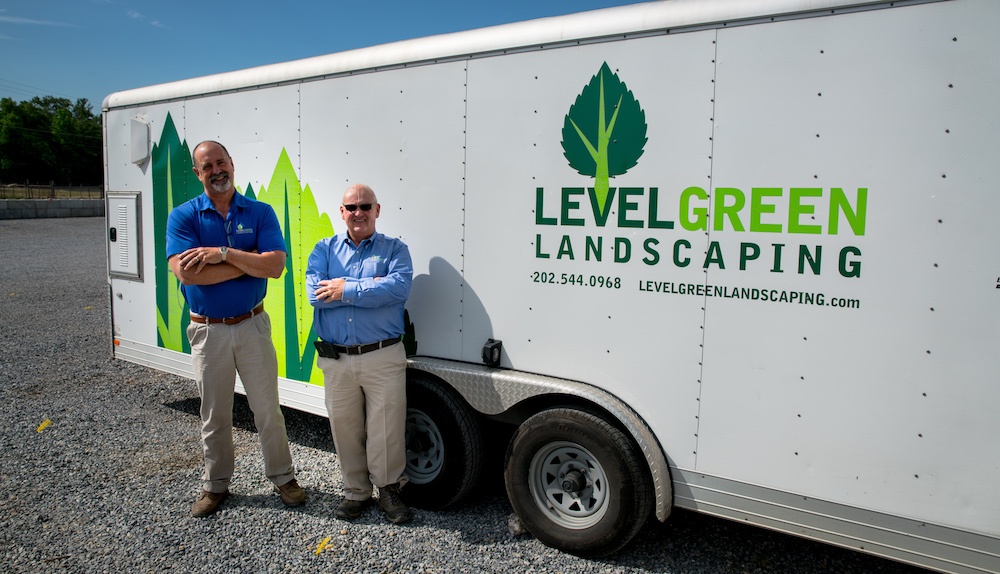 Landscaping Advertising Example
Over the past seven-plus years that we've worked with Level Green Landscaping, they've honed in on unique positioning. They don't work with homeowners, it's all commercial accounts in the capital region.
Level Green also has told rich client stories on their blog, often including video case studies. They've invested heavily in technology that directly impacts how their clients are serviced.
(Below is an example of one of the case study videos we created for Level Green.)
Their marketing investments are paying off. And as they use landscaping advertising on platforms like LinkedIn, this reinforces this position in their prospect's mind.
5. Landscaping or Lawn Care Advertising Can't Change Minds
Before the disastrous Deepwater Horizon oil spill in the Gulf of Mexico in 2010, British Petroleum was spending millions of advertising dollars trying to convince consumers that they were an environmentally friendly company. "Beyond Petroleum" was the new corporate slogan introduced.
No amount of advertising will convince consumers that an oil company is "environmentally friendly".
Since the Gulf disaster, BP spent millions trying to convince people that they were going to clean up their mess in the Gulf. No matter how much they spend on advertising, they will not change how they are perceived.
Landscaping or lawn care advertising cannot change minds. If your green industry business is known for one thing, you cannot become known for something else by advertising.
This is why it's an extremely difficult task for a high-end, creative design-build landscape company to grow a successful lawn care spray business under the same name. It's an identity crisis for your brand. Your customer sees you as one thing, not the other.
It's why brands like Outback Landscape have spun off separate brands like Lawn Buddies. Chase Coates understands that the target clients for each brand are entirely different.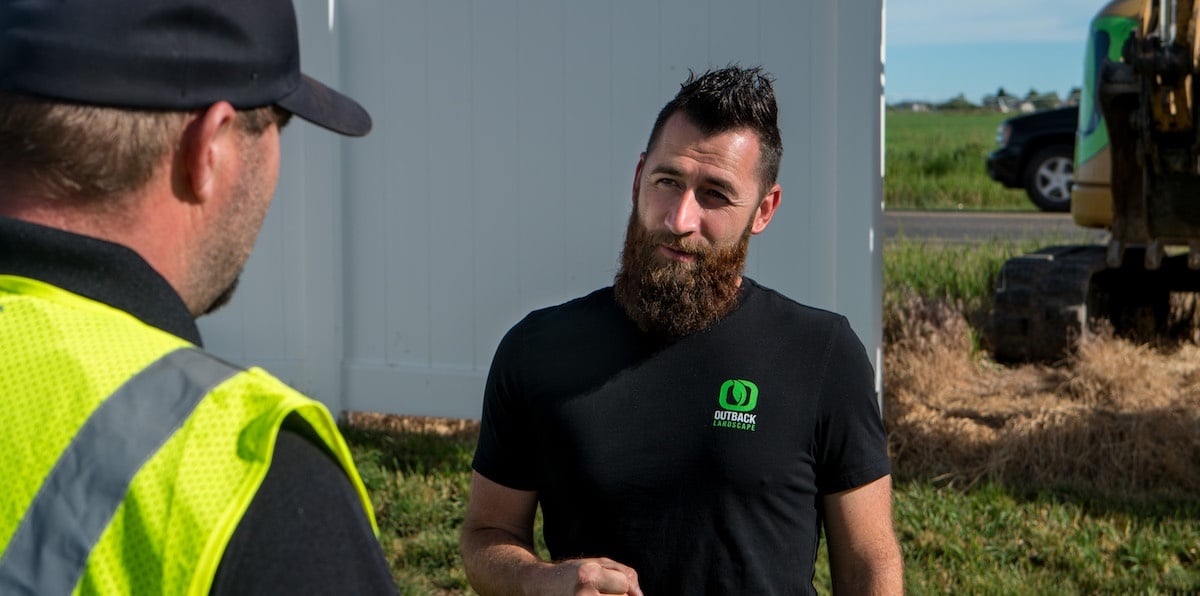 Instead of spending thousands of dollars trying to change this perception of Outback Landscape (and then watering down this brand's message) he embraced this perception and reinforced the concept in two separate brand's advertising.
(Below is an example of one of the marketing videos we created for Lawn Buddies.)
6. An Ad's Effectiveness Decreases as the Volume of Ads in Given Medium Increases
This is one reason why print advertising and broadcast advertising (radio, television) are not as effective as they once were. Consumers are simply bombarded with too many messages.
For example, if you watch shows on Hulu, you'll see fewer ads. This means seeing roughly seven ads per show. One-third of ads on Hulu are 15 seconds and a half are 30 seconds. The remaining ads are between five and ten seconds.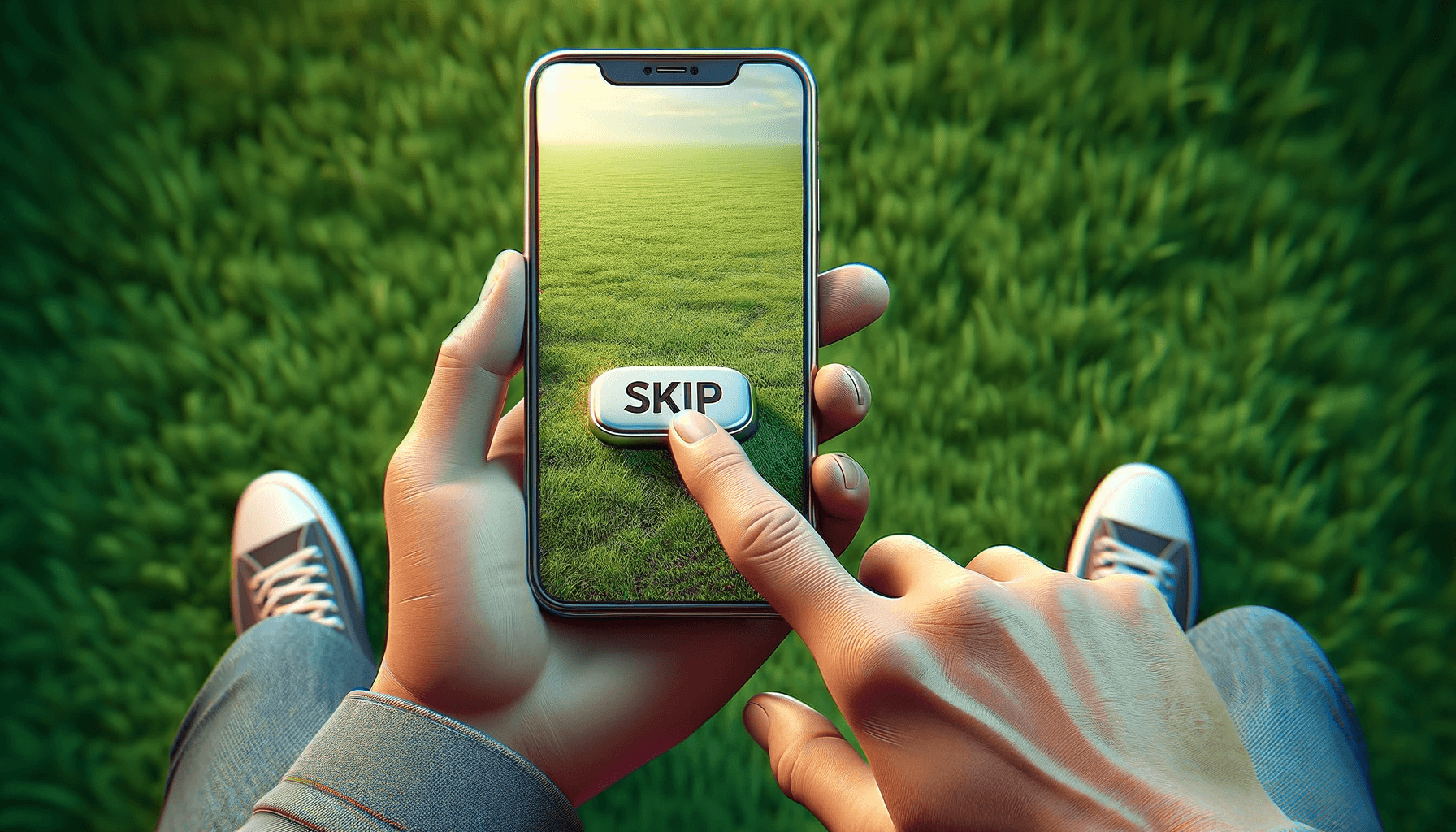 But let's face it. Most of us find these repeated ads extremely annoying so we've subscribed to premium streaming packages with no ads. During a 2023 survey, 65.9% of responding app users stated that they always skipped an in-app video ad if there was an option to do so after a certain time frame. I find myself staring at the "Skip Ads" button on YouTube vs. the ad itself. I can't wait to mash that button!
More ads = more annoyance at some point.
7. Advertising No Longer Impacts Buying Decisions As it Once Did
If your lawn care or landscaping business depends on advertising, then you're in deep trouble.
Advertising lacks credibility (Rule #1) and there's just too much of it. Consumers are relying on third-party recommendations like never before.
Tree Service Advertising Example
I was really excited to work with Chris O'Bryan and his team at Limbwalker Tree Service in Louisville, KY. They had laid the groundwork for over 500 Google reviews with a 5-star rating, and have now powered over 1k reviews!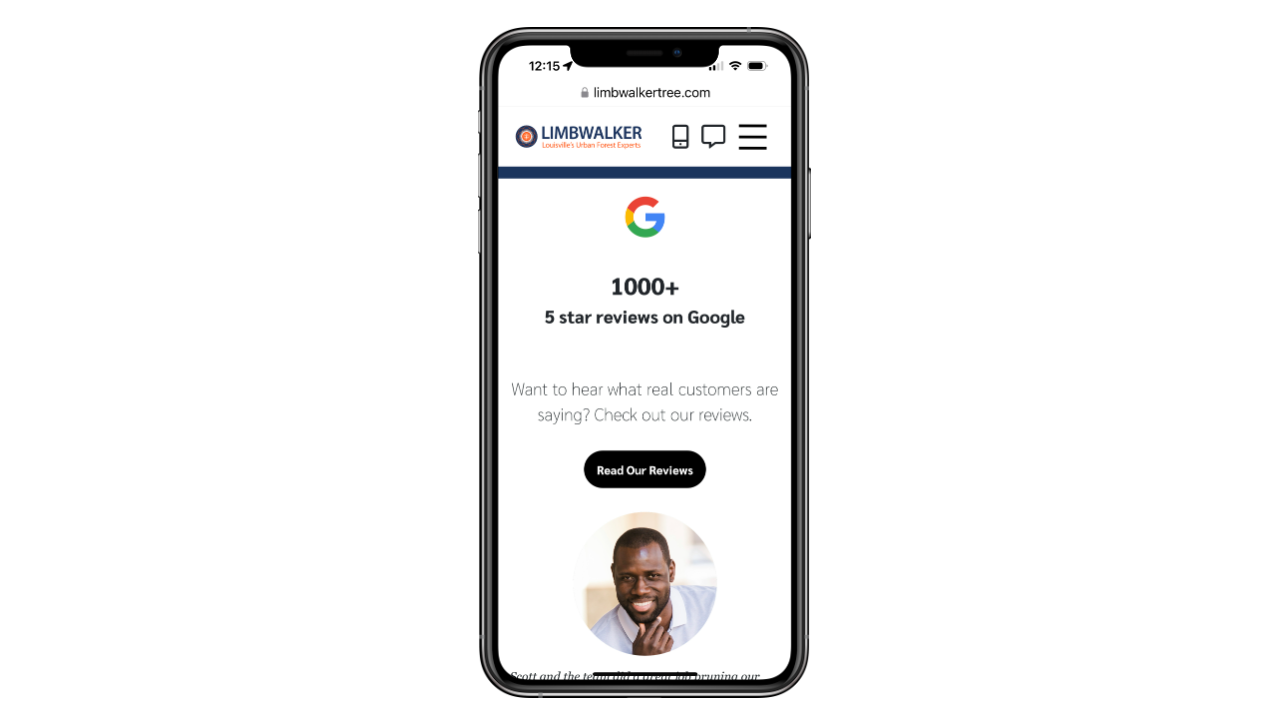 The power of this customer-centric statistic drives hundreds of leads through their website each month. We even mention this review count in their Google Ads copy. This creates more engagement and results in more leads.
8. Advertising is an Expense, Not an Investment
As we've already established, advertising does not build brands. Advertising maintains brands.
As the leader in their marketplace, established companies like Oasis Turf & Tree and Level Green Landscape should still have a substantial budget for advertising.
But, and this is a big but: they should not treat it as an investment. They should look at it as insurance protecting their leadership position.
However, the advertising budget shouldn't be so large that it steals away from the overall marketing plan that invests in generating client feedback, a better website experience, and thought leadership activities.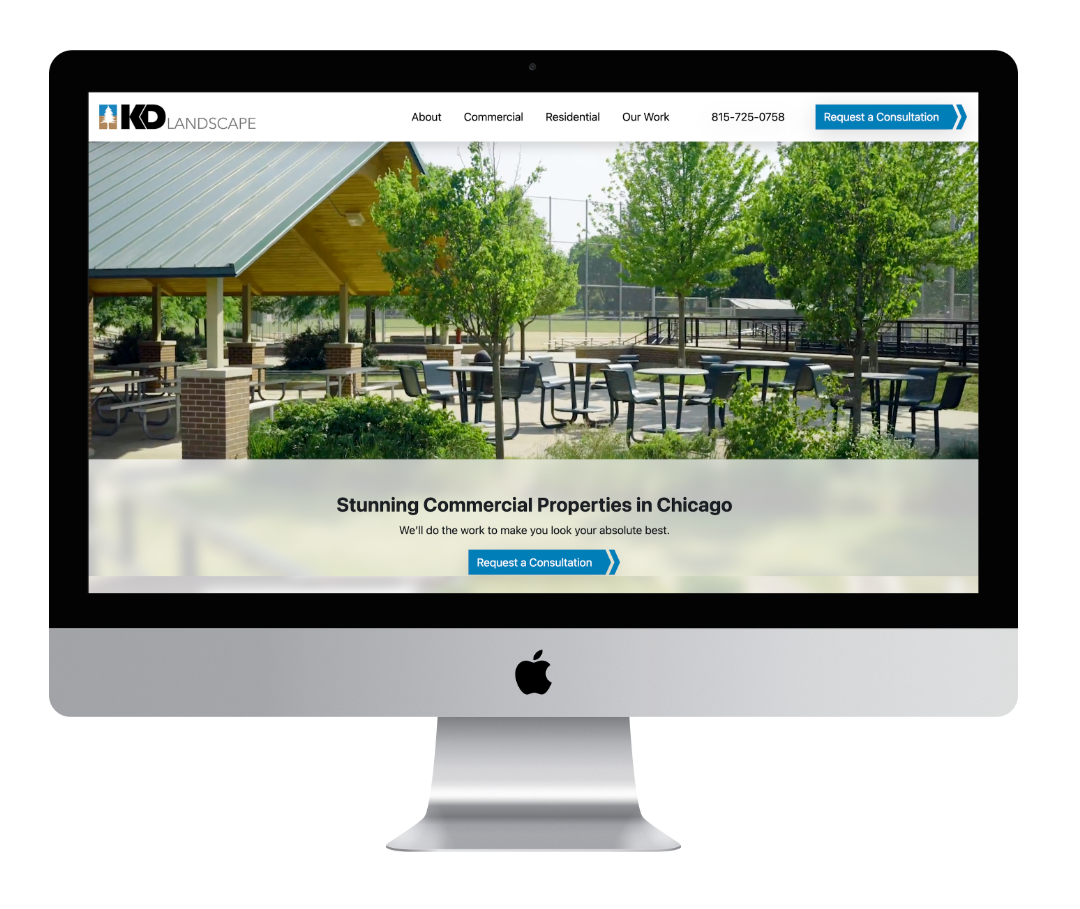 (KD Landscape spends money on advertising but invests heavily into creating thought leadership on their blog, exploring in-depth conversations about design-build topics. These articles generate local traffic to their website each month.)
Lawn care and landscaping companies make a mistake when they treat advertising as an investment and expect a healthy return on that investment.
Advertising is rarely worth what it costs--except for the leading companies who use it to maintain their brand.
Companies like Walmart and Microsoft don't expect a return on the millions of dollars spent on advertising. They treat the expenditure as insurance. They are simply staying top-of-mind with consumers and protecting themselves against their competition.
[RELATED READING: 16 Lawn Care Lead Generation Strategies - Ranked Best to Worst]
9. Personalized Ad Experiences Are More Important Than Reach
Advertising impressions are only a small part of the equation and are extremely misleading. One thing is evident as you look at the progression of digital experiences in the last few years.
An advertisement must reach the people who really count. And only you know who these people are.
Target facility managers at higher education with LinkedIn ads. Serve up a case study video, featuring a university where you maintain the grounds. Make sure this client is telling the story of how wonderful you are. It's better to reach a smaller number of the right people than to slam the world with a brand video that is all about you.
Tag all of your customers who have ash trees on their property. Then send them a postcard about Emerald Ash Borer protection. Use a before and after treatment and a quote from a customer whose tree you saved. You're better off sending 2-3 postcards to 200 people who care about this issue than wasting $10k on a postcard campaign to the entire area.
If you treat the community center and common areas at a local homeowner's association, get some professional pictures taken. Feature these images in the community's publication going out to residents. It's better than sending them the same postcard you send to 20k other local homeowners.


10. Use Landscaping & Lawn Care Advertising to Build Meaningful, Customer-Centric Relationships
If you pay close attention to many "big brand" advertisements you'll notice they use ads as an opportunity to pull consumers into their "marketing net". This allows them to reach the consumers in the future at less expense.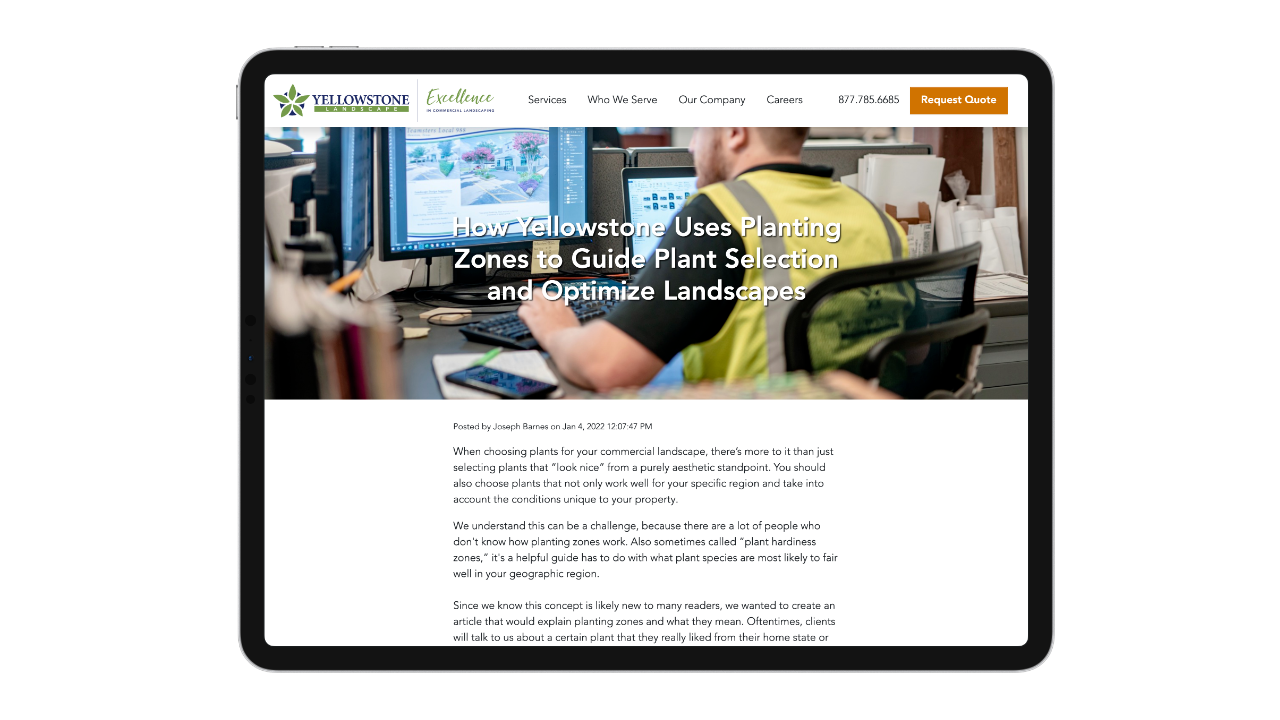 (We helped Yellowstone Landscape create in-depth articles and resources to capture the attention and emails of property managers.)
Lawn care and landscaping companies should take a cue from the big brands. Your advertising should encourage potential customers to:
Read helpful, in-depth articles
View image portfolios for inspiration
Watch entertaining, informative videos
Use interactive tools to learn more
Read or watch testimonials from your clients
Comment on and share content
Subscribe for future engagement
Landscaping and lawn care advertising itself should not only maintain your leadership position in their market but should create brand advocates from meaningful, unique experiences.
Follow the Rules & Succeed
Advertising should be part of your overall marketing strategy. I hope these rules have helped you understand its place and the proper application of key principles to grow your lawn care or landscaping business.
Build your credibility the right way. Develop an impeccable reputation for being a helpful thought leader. Understand advertising's limits and invest in an overall strategy that creates a sustaining source of leads for the long term.
If you like regular insights like these, subscribe to our blog. We'll send you new articles right to your inbox. If you're ready to kick ineffective advertising to the curb and focus on a strategy that builds your brand the right way, feel free to request a consultation.
Image Sources: Dall-E AI Image generator