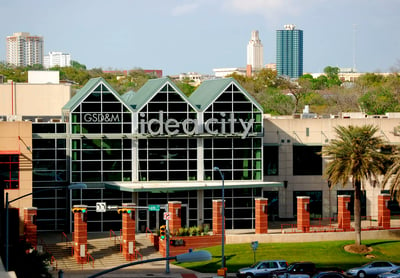 The question, "Should we hire a local marketing agency?", is one we are often approached with during discussions with our potential clients. It's a great question that deserves heavy consideration as you move towards hiring an outside provider that will help support your company's marketing efforts. Hiring a marketing agency is a big step – so approach the potential relationship from all angles.
The question aside, let me just acknowledge up front that we here at Landscape Leadership are totally bias. After all, we have a 100% distributed workforce throughout North America. We have proven there is much value and benefit in this model for our clients, but that discussion is for another time perhaps.
One reason I wanted to tackle this question of "hiring local" is because I've personally seen many businesses in the lawn and landscaping industry who have fallen into the trap of thinking they absolutely needed to hire local providers – for marketing, advertising, website design services, etc. – only to have minimal success.
Because the provider is local, "We thought they would better understand us", is often what I hear from companies. That's clearly not always the case, for numerous reasons. Let's tackle some of these other reasons and considerations in this article.
Should location trump expertise?
I completely understand why a lawn care or a landscaping company would prefer to hire a local marketing agency. Familiarity is important as it relates to the location of your business.
But, the question you should really consider is, does this shared location trump the benefit that comes from an agency's expertise in a given industry or niche? For example, would you find greater value and benefit in working with a local agency who has 20 clients, all in a different industry, or an agency who has 20 clients exactly like you? That's ultimately your call. Personally, I would choose option two.
The reality is that finding a local provider who also has expertise in your industry or niche is very difficult. You will most likely need to choose between one or the other when hiring a marketing agency.
We've brought on clients who have worked with a local marketing agency in the past. The biggest challenge they had with the local agency is that it took way too long for the agency to gain an understanding of the company's services, industry, customers and challenges – all while shelling out a lot of money each month for the agency's services.
Imagine the challenges I would have dating a French girl. I don't speak French! I'd have all sorts of trouble in that relationship. It's important you and your marketing agency speak the same language from the very beginning.
(RELATED READING: How Much Will it Cost to Hire a Marketing Agency – 5 Considerations)
Does the local agency have the unique expertise and skill set your company needs?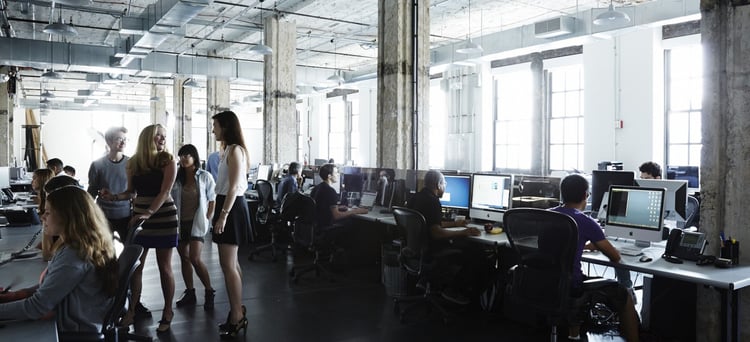 A common location won't help you much if your marketing agency just does not possess the skills and talent your company needs.
For example, if you need help on the digital marketing side – web design, online video, SEO, etc. – hiring a traditional agency focused on things like branding, advertising and PR and who only dabble on the digital side isn't going to help your business achieve your goals. The fact they may be local is mostly meaningless if they can't execute digital campaigns effectively.
Hiring a capable marketing agency can be an issue if your business is located in a small market. If you operate in a larger market then chances are you can find an agency with the expertise and skill set you require. That said, you'll still need to consider the first point I mentioned above as well as the next point related to your competitors.
(RELATED READING: Hiring a Marketing Agency: 5 Questions to Ask Your Potential Partner)
Given the opportunity, will the local agency work with your competitors?
This question needs to be on the top of your list if you plan to interview local marketing agencies. Will they work with your local competitors or will they offer exclusivity?
At Landscape Leadership we offer our clients exclusivity. For example, while we work with a commercial landscape contractor in Atlanta we will not work with any competing companies in that same market. This is a huge advantage to the contractor. We can offer this exclusivity because we work in multiple markets and don't limit ourselves to a single local economy.
A local marketing agency may not be willing to offer this same level of exclusivity. If not, who's best interest do they have in mind? You need a partner – local or otherwise – committed to your business success, not your competitors.
(RELATED READING: How to Find a Trustworthy and Reputable Marketing Agency for Your Lawn and Landscaping Business)
Is meeting face-to-face important to you?
Some business owners and management teams are just not comfortable meeting and communicating virtually. We've run into this in the past.
If it is an absolute necessity for you and your team to get face-to-face with your marketing agency on a regular basis then, yes, consider hiring local.
At Landscape Leadership we visit with our clients in-person once each year and virtually on a weekly and monthly basis. The tools and technology exist today which enables highly effective and efficient virtual communication and connectedness.
If your business has been considering hiring outside marketing help and you've been looking locally, I hope this article has given you much to consider and questions to ask throughout your search.
If you found this article helpful please consider subscribing so you can receive our new articles instantly. We typically publish one new article each week. Just add your email address to the form below or go to our subscription page. If you are actively seeking a marketing agency for your green industry business, be sure to download our free guide, The Ultimate Guide to Hiring an Inbound Marketing Agency. If you're ready to talk, give us a shout at (800) 681-9169.
Image credits: Idea City, Agency in action