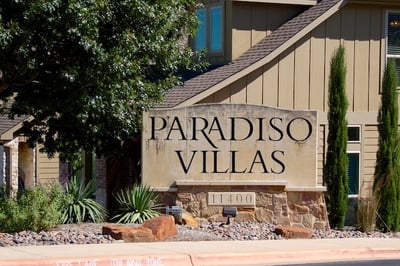 This is a special guest post from our friend, Lindsey Getz. Big thanks to her and her sources.
Even if you've worked in the commercial market for years, it's likely you'll find that HOAs (homeowner associations) are like no other group you've ever worked with before. As a result, your landscaping company must be willing to change up its marketing strategies in order to effectively target the HOAs in your area.
It won't be an easy task. It takes persistence and patience, but it can pay off if you stick with it.
Ben Collinsworth, CEO and founder of Native Land Design, which is headquartered in Austin, calls HOAs "an entirely different beast" from any other market and says that landscapers who wish to tackle it, need to be prepared to put in a lot of time and effort.
Doing so does have the power to lead to some long-term relationships. Collinsworth says the average length of a contract with a smaller HOA might be three to five years, but with a large HOA, contracts can average seven to 10 years.
Just don't expect to jump into the market overnight. You have to put in the time to earn the reward.
Getting Started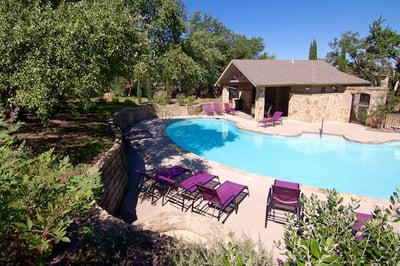 The best advice we've gotten from landscape companies that have built successful relationships with HOAs in their area is to start small.
The big name management companies out there are going to be next-to-impossible to reach and it's probably not worth all the time and energy you'll be putting in. Instead, use that energy to go after some small ones and start to build a history in the marketplace that will give you leverage down the road with the big guys.
Collinsworth says that one of the biggest catch-22's about the HOA market is that when you try to get in with one, the first thing they're going to ask you is What other HOAs have you already worked with? But Collinsworth says the smaller HOAs won't be as inclined to worry about an extensive background as they are more receptive to trying new people.
As you begin your marketing efforts, you should also take an internal look at your infrastructure and be honest about whether you are prepared to handle this new market.
Collinsworth says that companies that are about to start with an HOA should be prepared to handle a high level of communication. In general, HOAs are incredibly vocal. Although it's typically a select group that this applies to (not everyone is vocal), it's probably still more communication than you're used to.
Collinsworth gives an example of one of the HOAs he manages that includes 4,000 homes. Though only about 5 percent of the homeowners are extremely vocal, that equates to 200 voices per month that are calling or checking in with the property manager. That person must be prepared to deal with that - knowing the right things to say and being equipped to handle all that extra communication. It can easily bog you down but it's part of the job when it comes to HOAs.
Kevin O'Connell, director of sales and marketing and the co-owner of O'Connell Landscape Maintenance, which has 20 locations throughout Southern California, says that you also have to have "thick skin" to deal with HOAs. You may get someone on the board who is incredibly critical and you have to know how to deal with it.
Of the 450 clients that the company has, 400 of them are HOAs. O'Connell says they got to that point by learning the "politics" of the market. Both O'Connell and Collinsworth say that there is a "political atmosphere" to HOAs and part of the game is filtering out the voices that matter the most.
Of course not everyone is prepared to deal with that. While HOAs can reap plentiful benefits with large maintenance contracts and often the opportunity to create long-term relationships, it's not going to work out if you're not equipped to handle the tremendous amount of communication you can expect to come in. It also won't work if you aren't willing to work with difficult clients as HOAs can yield some of the toughest.
"If you're not already set up to field a lot of extra calls than you're used to receiving, this is probably not the right time for you to get into the HOA market," Collinsworth admits. "We have HOAs that call us every single day- multiple times a day, sometimes. I've gotten emails over the weekend with a list of concerns to be addressed immediately. If you're not set up administratively to handle that, don't jump in."
(RELATED READING: How to Get Commercial Lawn Accounts and Landscaping Contracts)
Hone your Marketing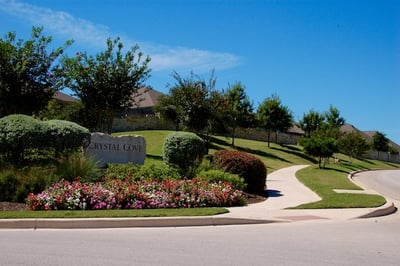 Now that you've had fair warning and are prepared to forge ahead, let's talk about honing your marketing efforts to truly reach the HOA market.
One of the biggest differences between the traditional commercial market and HOAs is the fact that they don't always have existing relationships and experience with landscapers like professional property managers do. An HOA board is made up of homeowners, so finding a trusted landscape provider is sometimes a new experience for them.
When looking to hire a landscaping company, an HOA board will likely start the research process online, just like a typical homeowner would. These are folks that are reading your blog and other resources you provide on your website. If you aren't set up with those things, you're missing a valuable opportunity to educate HOA members.
"We are constantly doing what we can to get our voices heard in the HOA communities we work with and that means not only hosting seminars with them but also having a ton of great information on our website," says Collinsworth. "We frequently have blog posts that deal with HOA topics and send out newsletters that have information about landscaping."
You must be prepared when HOAs seek you out, adds Landscape Leadership CEO Chris Heiler. It can be hard to really go after them as you would with other companies. Instead, you have to improve your chances that they'll find you.
"That's why inbound marketing is so key with the HOA market," Heiler adds. "When an HOA board member goes on their Internet search to seek out companies, you want them to be lead to you. And you have to be ready when they find you."
If you're like a lot of companies, you might have a website page for each of the services you offer. Take that opportunity to have a page about HOA services, even if you haven't performed them yet. You still have helpful insight to offer, even if you don't have all the experience.
But Heiler says that in addition to having a strong website and blog, with pertinent and up-to-date content, you must also go a step further and offer more in-depth content. This includes eBooks, reports or case studies that people can download.
This kind of high-quality content not only helps position you as an expert but also allows you to provide value to an HOA. As they start to see you as a valuable resource for information they will also start to believe in your brand. You're building trust and credibility before ever even setting foot on one of their properties - and that's huge!
Of course, many HOAs do hire property management companies to handle vendor hiring and these companies do have relationships with local landscaping companies.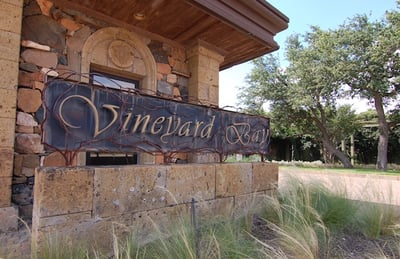 Sometimes property management firms and landscapers have long-held relationships and it might feel impossible that you'll ever find your "in." Be patient, says O'Connell. Work on building your own relationships with these folks, knowing that it could take years to pay off. It will be worth it when it does.
"Start by selling yourself as a free resource," suggests O'Connell. "Befriend them and become valuable to them by offering help. Say 'I'll come take a look at that tree after work today.' It's a big waiting game but know that eventually these contracts do open up. You just have to be patient."
"Relationship marketing" - or networking as it's more often called- is important when marketing to HOAs," agrees Heiler. "Since it can be difficult to directly target this market via advertising, there must be a conscious effort to combine networking and inbound marketing efforts that will draw people to you. Position yourself as the expert and eventually you'll get your shot to prove it."
(RELATED READING: B2B Marketing Strategy and Best Practices for Commercial Landscapers)
3 Tips to Make it Last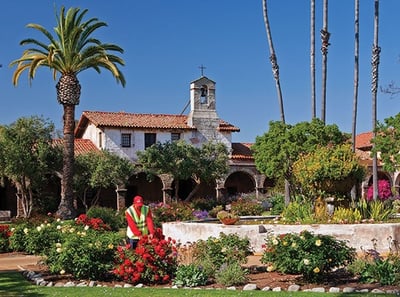 You've worked hard and you've got your in - now how do you make it last? Kevin O'Connell, director of sales and marketing and the co-owner of O'Connell Landscape Maintenance and Ben Collinsworth, CEO and founder of Native Land Design, which is headquartered in Austin, share their 3 best tips.
Take Care of the Complainers First
HOAs have a political climate like no other market and you must learn which voices matter most. Sometimes those super critical voices can start to hurt your business and it is worth taking care of the "squeaky wheel" first.
Just make sure your crews know who they report to as they can't be directly responding to homeowners. It can get confusing when homeowners are coming out to communicate with crews so make sure they are prepared to deal with it.
Maintain Regular Communication
Just because you're "in" doesn't mean your relationship building days are over. You must constantly be working on those relationships you worked so hard to build.
Regular communication is the key to that and you cannot become complacent in that area. Fielding regular calls and answering emails in a timely fashion both still matter.
Thicken your Skin
Lastly, you must be prepared to maintain that thick skin that you needed to start your marketing efforts.
HOAs can be challenging and it's not uncommon that you will get a lot more complaints than you're used to getting. One of the reasons is that HOAs are "walked." Homeowners are constantly walking around - walking to the clubhouse, to the pool, or even just in their walking group- and at that speed, people tend to be a lot more critical. They're noticing a lot of issues and they are often willing to be vocal about addressing them.
Because they're also paying HOA dues, they may also be more inclined to feel they're owed a pristine landscape and stellar service. Expect that your work will be critiqued and recognize that how you respond can make a big difference in that relationship you're building.
---
Get more articles and insight like this delivered straight to your inbox. Subscribe here or add your email address to the form below. If you want to take on more commercial work be sure to download our FREE Tip Sheet. It's full of practical tips and advice for those offering commercial landscaping services. Just click the link below.
image source: images 1-4 from Native Land Design, image 5 from O'Connell Landscape Maintenance