There aren't many people in the landscape industry that haven't heard of Yellowstone Landscape. This fourth-largest North American landscape firm generated $446 million in revenue, according to the 2022 LM150 list.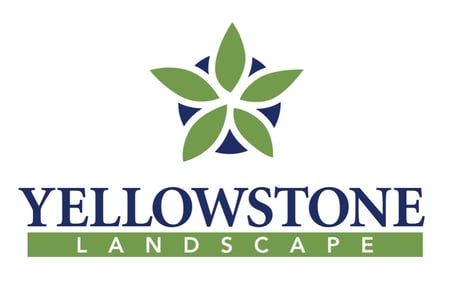 Although Landscape Leadership typically works with mid-sized lawn and landscape companies ($2-20M), we couldn't turn away the opportunity to partner with Yellowstone Landscape. Our past client, Ben Collinsworth, sold his company, Native Land Design in Austin, TX to Yellowstone and joined their executive team.

As they began talking about making some big changes to their website and marketing, Ben was happy to introduce us to their Director of Marketing, Joseph Barnes.
Big Landscape Company with a Personal, Local Feel
There are many things that Yellowstone Landscape wants to emphasize in its marketing. Their 40+ location business is impressive and needed a complete overhaul of their website. We helped them create useful written content and images but a fun opportunity came when planning their video strategy.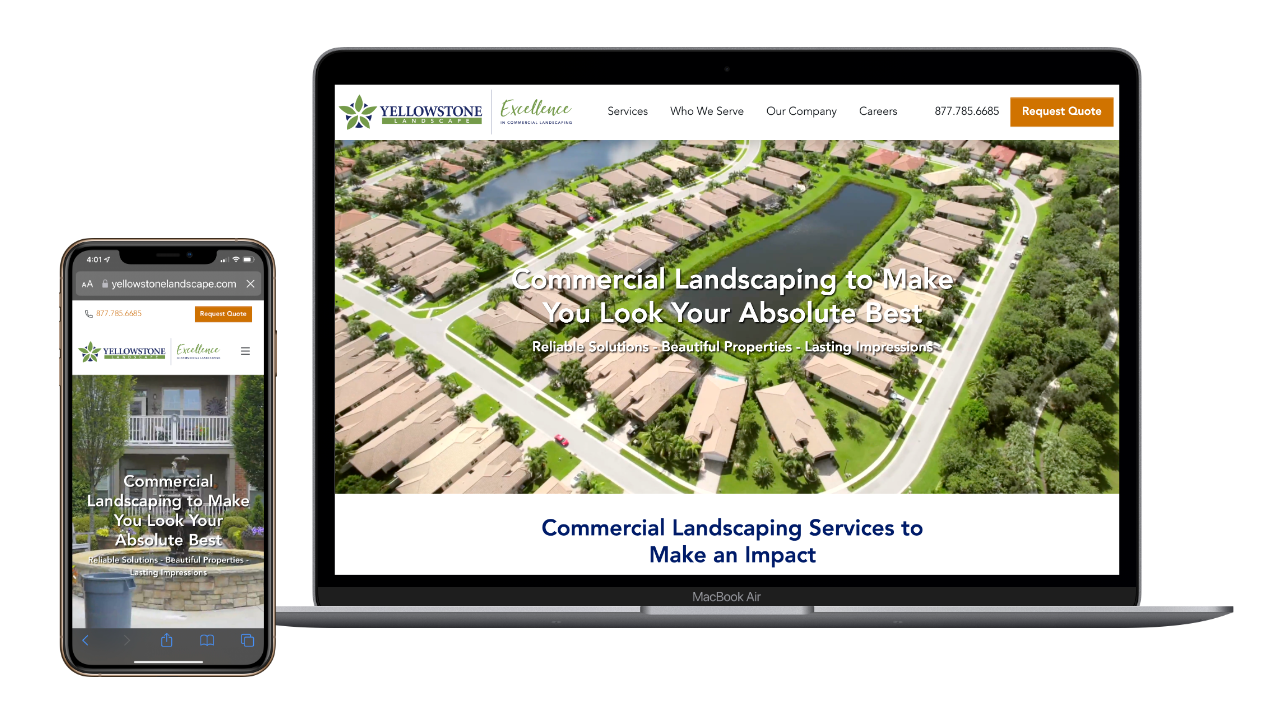 One of the main criticisms of national brands is how they often lack a local feel and appear as corporations vs. a group of friendly, local people. So, when we set out to implement a multi-year video strategy, these were two challenges we wanted to overcome.

Check out the videos we created for them.
1) Brand Video: What Excellence Means to You & Us
Yellowstone's tagline is "Excellence in Commercial Landscaping". Joseph Barnes told me it was critical to work this into the messaging. However, excellence can be a very subjective thing. I decided there was a unique, tangible way to explain this in the video. Here's the video we shot at one of their Houston, TX branches.
2) Client Type Video: Landscaping for Community Associations
Commercial properties all have their unique flavor but HOA and other community associations have interesting challenges. We interviewed three team members at one of their Houston branches to address these concerns and illustrated these points with footage of their team working at a large HOA.
3) Landscaping Recruiting Video: What You Want in a Workplace
People are looking for a variety of things when they're considering their next career move. For this landscaping recruiting video, we decided to validate those desires to attract new talent, while using footage of their team in Houston. We also created a Spanish version of this video.
4) Client Type Video: Landscaping for Public Infrastructure
For our second shoot, we traveled to one of Yellowstone's Atlanta, GA branches. They wanted to highlight some of the less glamorous but very critical work they do to support local infrastructure.
5) Brand Video: Our Commitment to Safety
Dedication to safety is often a meaningless platitude that gets thrown out there with very little explanation. For this video, we emphasized how safety impacts property managers, residents, and visitors to commercial properties. We used prior footage from Houston and new video from Atlanta.
6) Landscaping Recruiting Video: Career Paths at Yellowstone
After 20+ years in the landscape industry, I've seen many different paths to success. We wanted to highlight various roles and interests by showcasing team members from the Atlanta branch along with a few shots from our prior trip to Houston.
7) Client Type Video: Multi-Family Property Landscaping Video
Our next shoot took us to Albuquerque, NM. Condo and apartment complexes also have unique challenges that property managers face on a regular basis. For this video, we showcased some of our prior Atlanta footage and used the footage in NM to speak directly about those points.
8) Brand Video: What Customer Service Means
Providing great customer service is another vague claim that companies make. We used the team in New Mexico and a few prior clips from Houston and Atlanta to specifically show how Yellowstone serves its clients.
9) Recruiting Video: What It's Like to Be a New Crew Member
Searching for a new job can be overwhelming and potential crew members often have a lot of unanswered questions. We featured the team in Albuquerque to show applicants what they can expect. There's also a Spanish version of this video on Yellowstone Landscape's Spanish career center.
10) Local Brand Video: Our Company's Story in New Mexico
To reinforce Yellowstone's connection to this local market in the southwest, this video showcases this branch's history, team members, and clients served.
How the Videos Will Be Used & What They Have to Say
Here's how these Yellowstone videos have been used:
Working with Yellowstone has been a fantastic experience for the Landscape Leadership video team. They really understand the process and every team member has been great to work with.
Here's what they've had to say about the experience: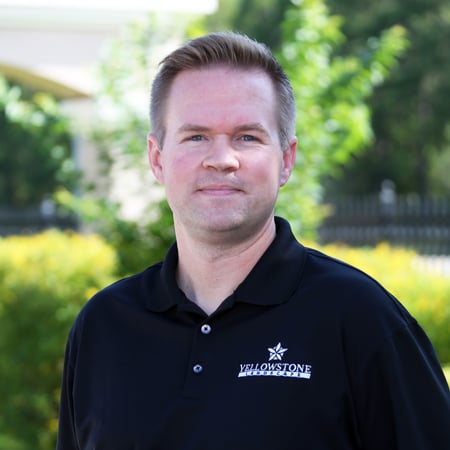 "The whole team at Landscape Leadership has been terrific to work with. They've helped us create a new site that not only looks great but really speaks to our prospective clients. We're looking forward to even bigger and better results as we continue to develop our marketing plan."
- Joseph Barnes, Marketing Director
Investing in Video
As you can see from the examples above, there are many specific problems that video can help to solve. If you are ready to invest in a video strategy to support your lawn or landscaping business' marketing and recruiting efforts, we'd love to talk to you.

If you'd still like to learn more about video marketing for your lawn care, tree care, pest control, or landscaping business, we have other helpful articles (and videos) on our blog.

Also, be sure to check out more examples on my YouTube channel.

Ready to take the next steps? Request a consultation with us to learn more.