Happy customers…. Check ✅
Who love spending money with you… Check ✅
Who rave about you to their friends… Check ✅
These goals are what inspire your team to stay productive.
But sometimes, customer experience doesn't reflect what you're trying to accomplish.
They think you don't care about them. 😣
They say you're too expensive. 😱
They tell friends you're difficult to work with. 😡
I get it. Over my past 20+ years in the lawn and landscaping industry, I've seen these admirable goals collide with busy, frustrated customers.

This compounded when the modern digital age rapidly changed consumer behaviors and raised their expectations.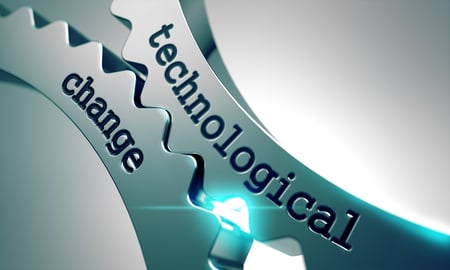 I distinctly remember three critical trends that impacted this over the past two decades.
Contact forms were added to websites.
Mobile phone numbers and emails appeared on business cards.
Lawn and landscape companies joined social media.
I'm only 44 but reading this makes me feel more like 84. Sheesh...where did the time go?!

Three communication shifts and the wheels of change began to spin faster and faster. Is the lawn and landscape industry keeping up?

What's at stake if we are still communicating as we did 10 years ago? Are website forms, mobile phones, and social media enough?

I don't think they are.

Now there is a fourth communication trend becoming more prevalent...live chat on websites.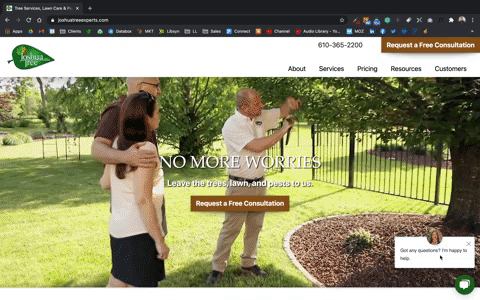 What's that? You don't like it and aren't interested in adopting this communication channel? Your opinion may not matter.

Resisting change adds friction to the modern customer experience. And where friction is found you'll find heat, stress, and something often breaking (i.e.- your customer relationship).

Today, we are going to evaluate a potential solution to reduce friction. It can help your customers feel that they are more important. It may help them to feel that your services are worth paying more for. And, it could be part of a strategy to turn your customers into raving fans.

It's a tall order to say that adding live chat to your website could do that. Hang with me...
10 Objections to Adding Live Chat
You may have some objections and concerns about adding live chat to your website. Your concerns are probably legitimate because most companies don't implement live chat well.

Let's go through each of these.
1. It Gives a Bad Impression of Our Lawn Care or Landscaping Company
Just because most people fail at implementation, doesn't mean it's a case to throw out the concept entirely.

Adding live chat to your website can't fix a poor customer experience any more than your mobile phone can.

It's a tool and tools can be used improperly. The tool may be fine. It may just be the way it's being used.
2. A Robot Can't Respond Accurately
Live chat (with a human on the other end) and chatbots aren't the same things.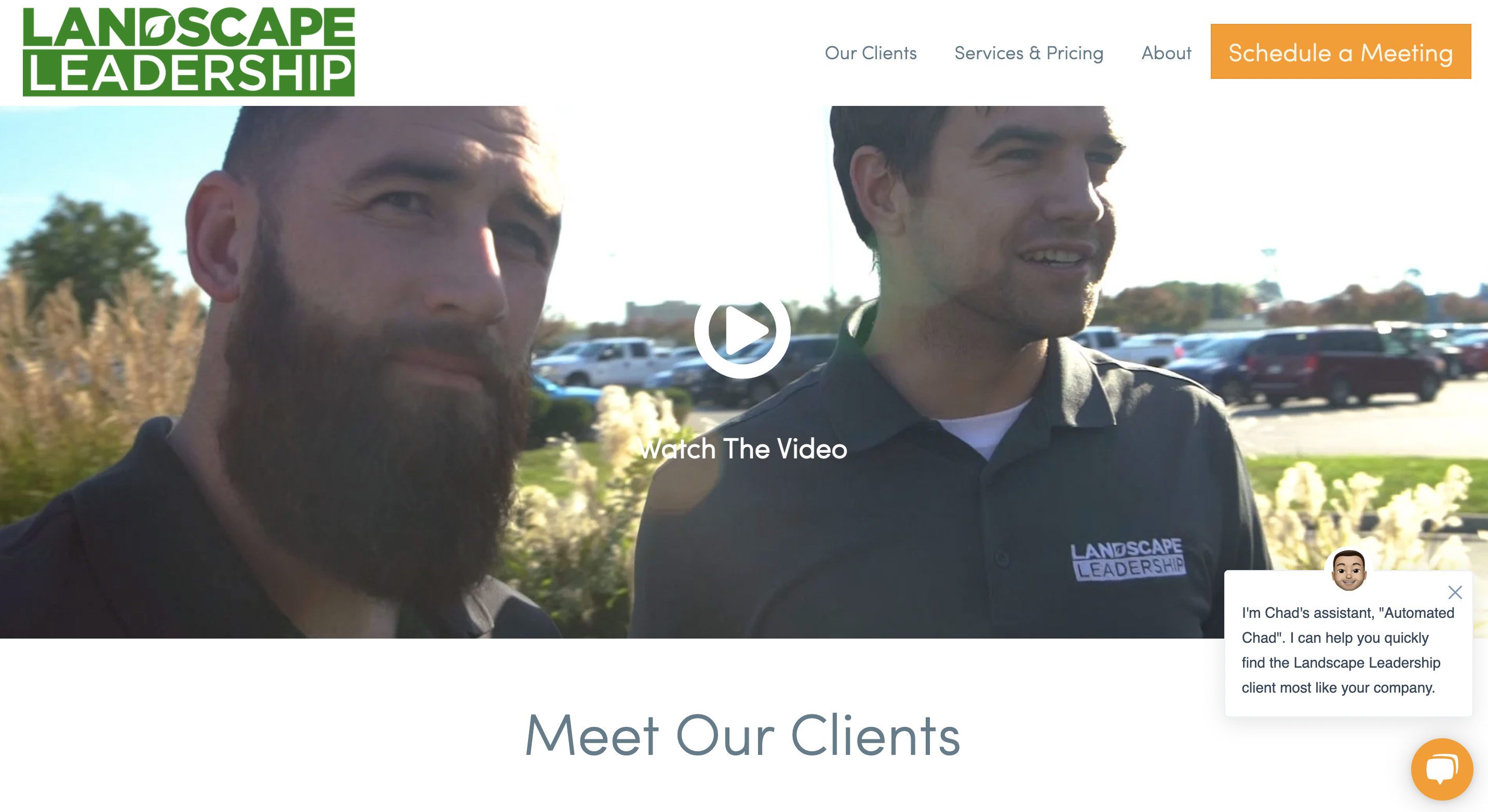 (Check out the chatbot we built on our "Clients" page)
You may have seen chatbots handling entire live chat conversations or until the website visitor gets annoyed enough to type, "I want to talk to a real person!!!"

I do that often.

Chatbots can be part of your process but shouldn't ultimately replace humans. They can start conversations and route the conversation to the right team member or efficiently give the website visitor the option to find the right online resources.

That is if someone designs them well.

If you do choose to use a chatbot, it should be very easy for website visitors to use a chatbot or switch to a live person if they want.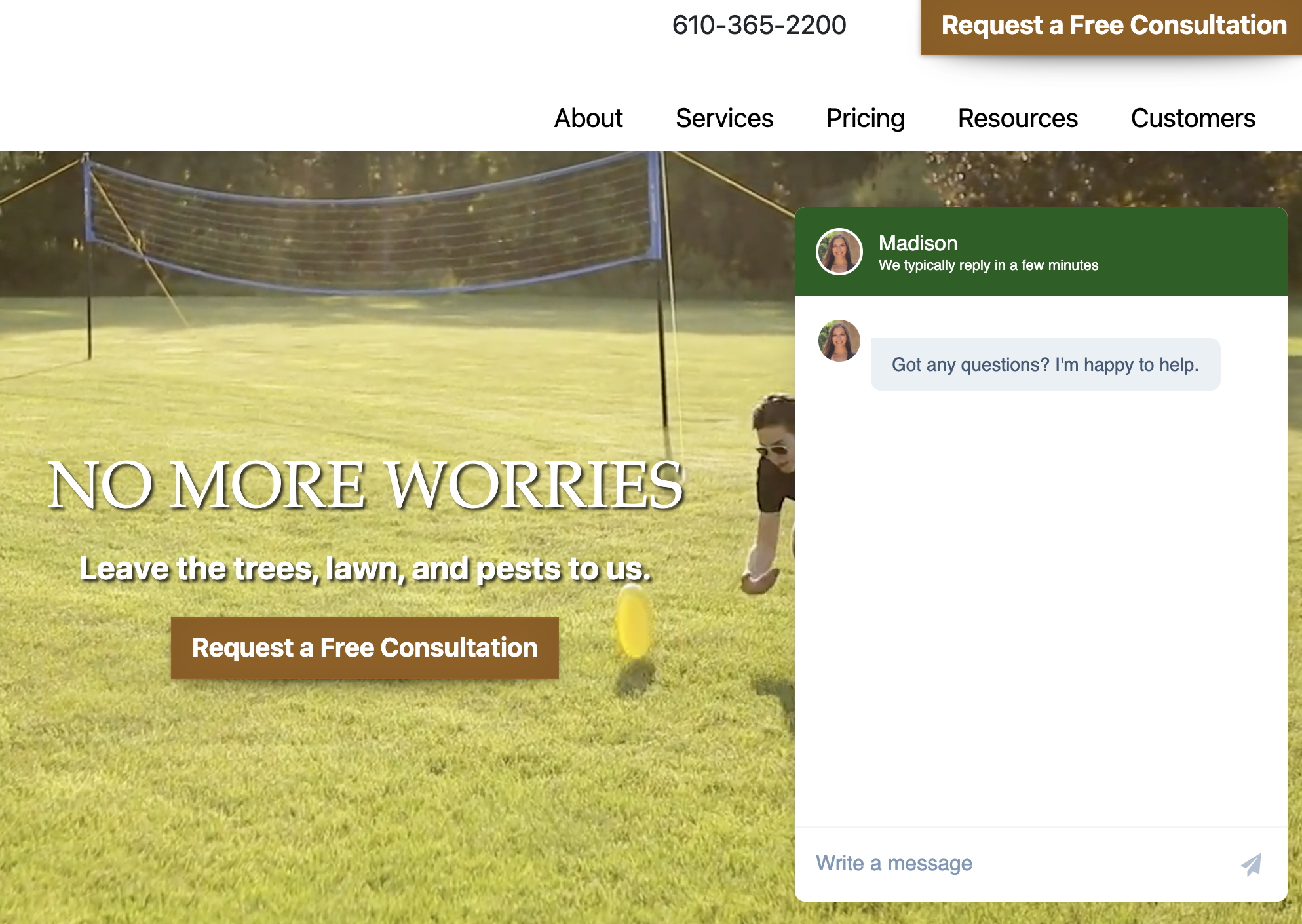 (Joshua Tree uses live chat on their website to communicate with customers and prospects.)
Or, you can just use live chat (with real team members) and NOT use a chatbot.
3. Nobody Uses Live Chat
Be sure your own personal bias isn't clouding your judgment.
41% of customers expect live chat on a website (50% if they're on mobile).
Live chat is expected to grow as much as 87% in the next 12-18 months.
46% of customers prefer live chat for digital communication (29% email, 16% social media). (SuperOffice)
Nobody? Think again. You may hate it but today and tomorrow's buyers want it.
4. Live Chat is Annoying to Website Visitors
Most live chat tools have options to make this less intrusive. You don't have to have the chat window open up and start asking questions.

You can just simply show the icon in the bottom corner of the screen and allow website visitors to open it if they're interested. It's your call.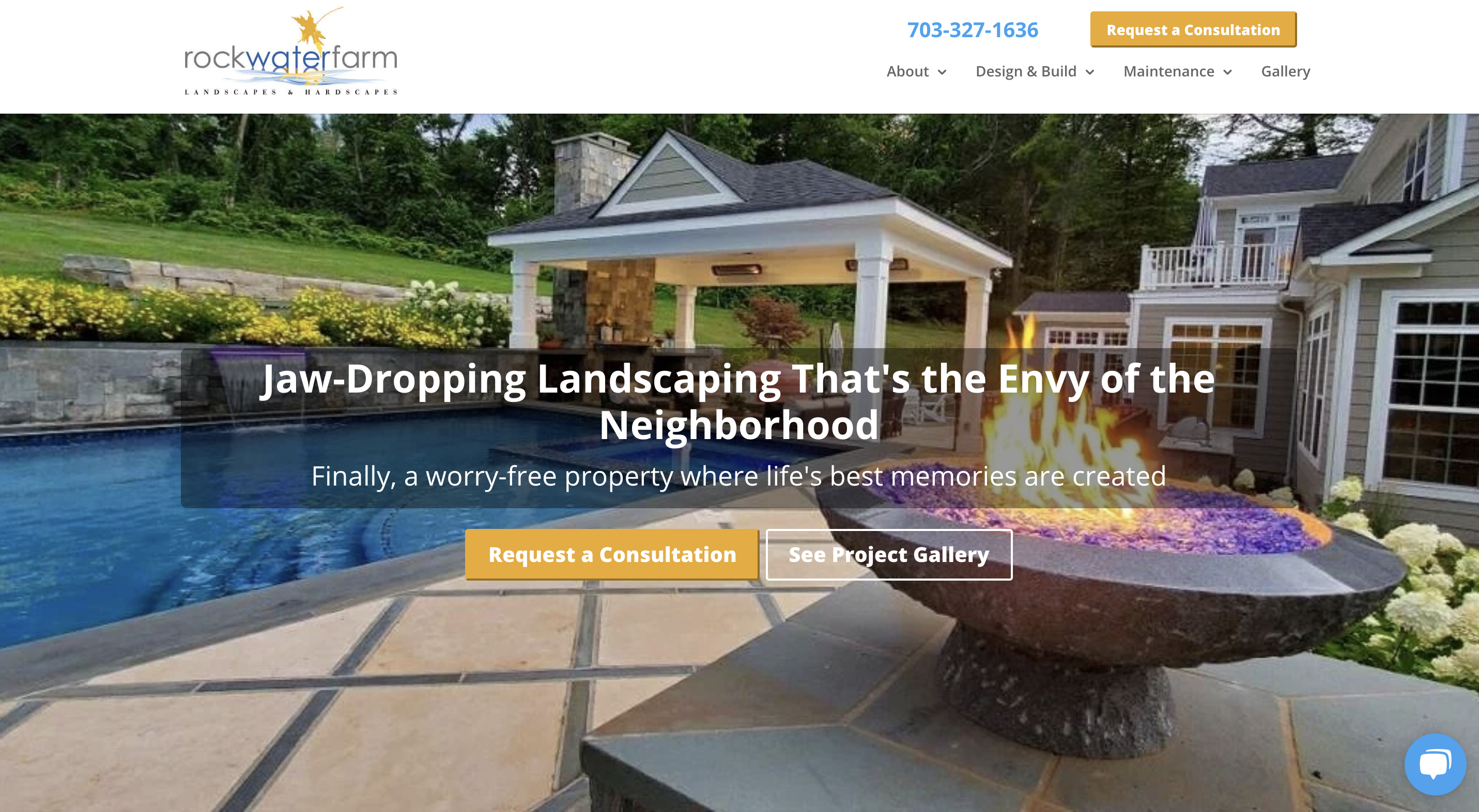 (Rock Water Farm Landscapes & Hardscapes uses live chat on their website to communicate with customers and prospects.)
Plus, you can customize where live chat is showing up and who is handling it. For instance, if you have a consultation or pricing page, you could just have a chat bubble appear on that page and have only the sales team handling those conversations directly.
5. It Takes Too Much Time to Set Up
Our clients use HubSpot which has a great "Conversations" tool that has simple options with a setup wizard that guides you through the process.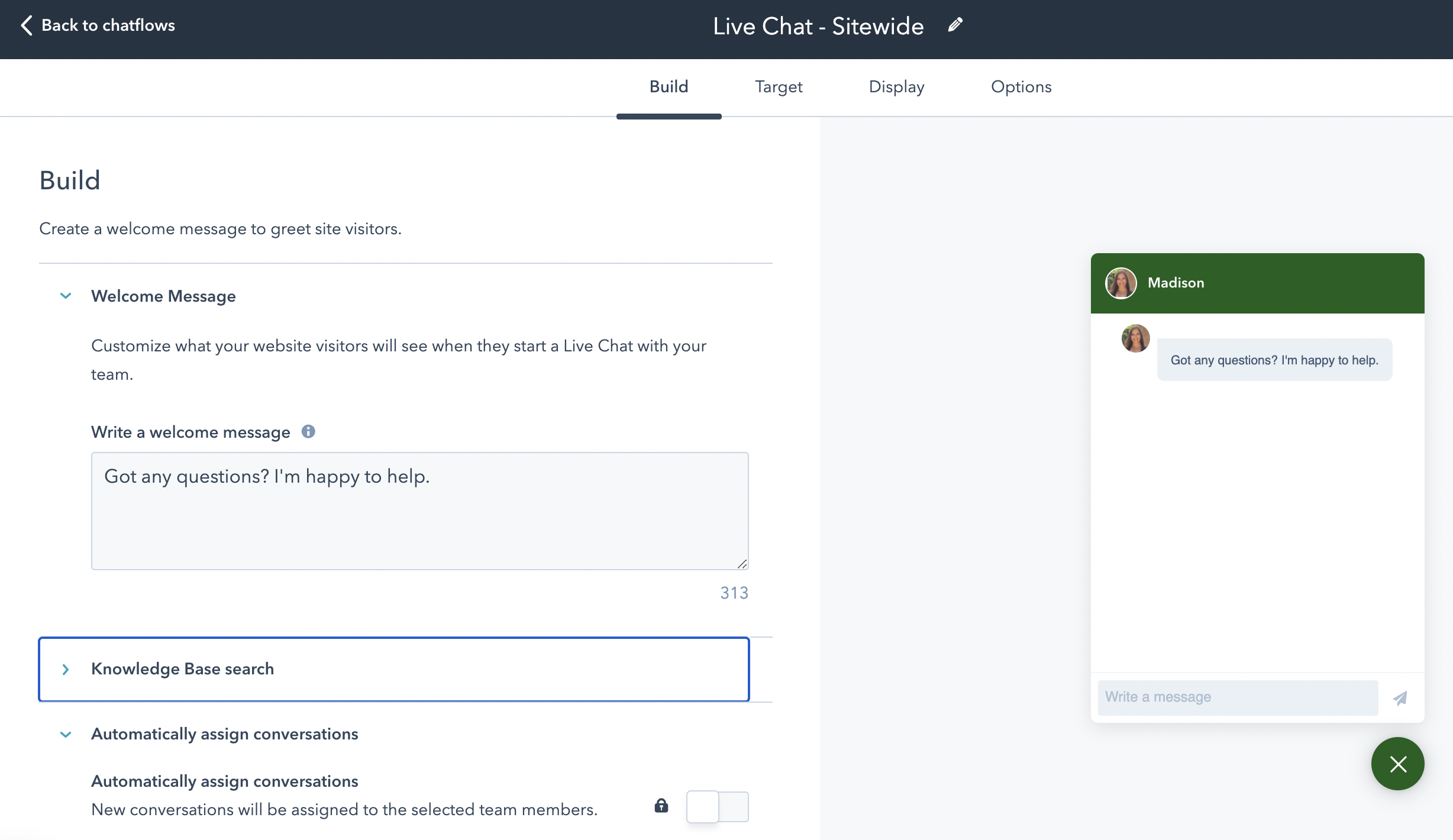 In less than 30 minutes of setup and a 30-minute training session, I have set up live chat for clients.

Other plugins exist for website platforms like WordPress and others. They don't take long to set up, either.
6. It's Too Hard to Manage
This is another misconception. Consider these points:
The best live chat platforms allow you to set default times it is available on your website.
Users can sign out for lunch breaks, etc. If no one is available, the live chat window doesn't appear as an option.
Great live chat platforms have great reporting so you can monitor how long it's taking reps to respond (or making themselves unavailable).
If you have a company meeting, you can turn off live chat entirely, with a click of a button.


You'll just need a process to hold your team accountable. In fact, I'd suggest you can measure this more easily than how they're handling phone or email conversations.
7. The Cost Isn't Worth the Return on Investment
Various platforms range from $20-$50/month per user. If you use a great CRM like HubSpot, this tool is included for FREE in their free CRM.

Software costs, setup and usage time, and training are minuscule. Plus, "79% of businesses said that implementing live chat resulted in increased customer loyalty and sales revenue." (SuperOffice)
8. Live Chat is a Waste of Time
Let's talk about your team's time and then about your customer.
Your Team's Time
Some of you reading this aren't speedy typists. The thought of hammering a keyboard may seem overwhelming. However, there are efficiencies to be found with using live chat instead. You may even find it takes less time than being on the phone.

Most live chat software enables you the ability to create hotkeys or hashtags to insert phrases, questions, or even paragraphs of text as responses.

For example, in HubSpot, these are called "Snippets". You can simply type something like #pictures and you could insert a longer sentence/explanation (even with links to other pages on your website).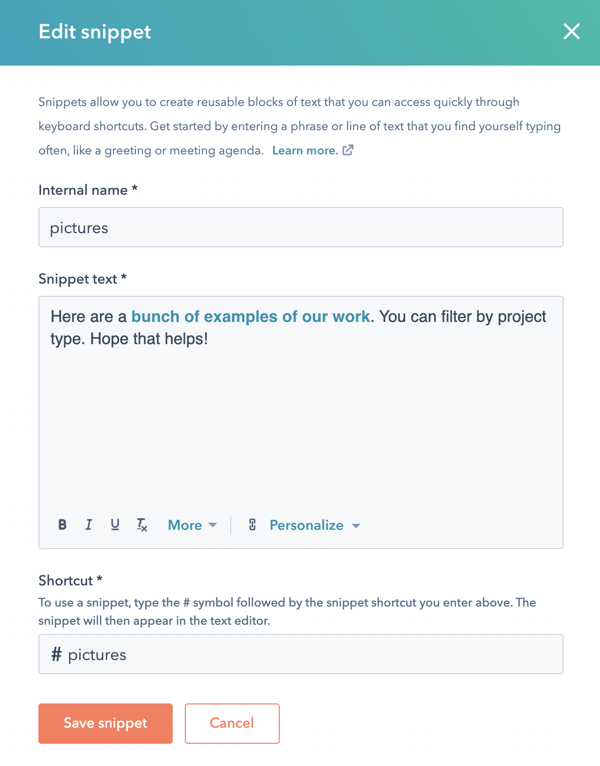 Your Customer's Time
I would encourage you to also think carefully about how live chat can stop wasting your customer's time.

They want quick answers. They don't like playing phone tag and sending multiple emails. The average response time for email is 12 hours, 10 hours for social media (SuperOffice). Who knows how long it's taking your team to return phone calls?

Live chat allows you the potential to answer questions quickly and forward conversations to the rest of your team with ease.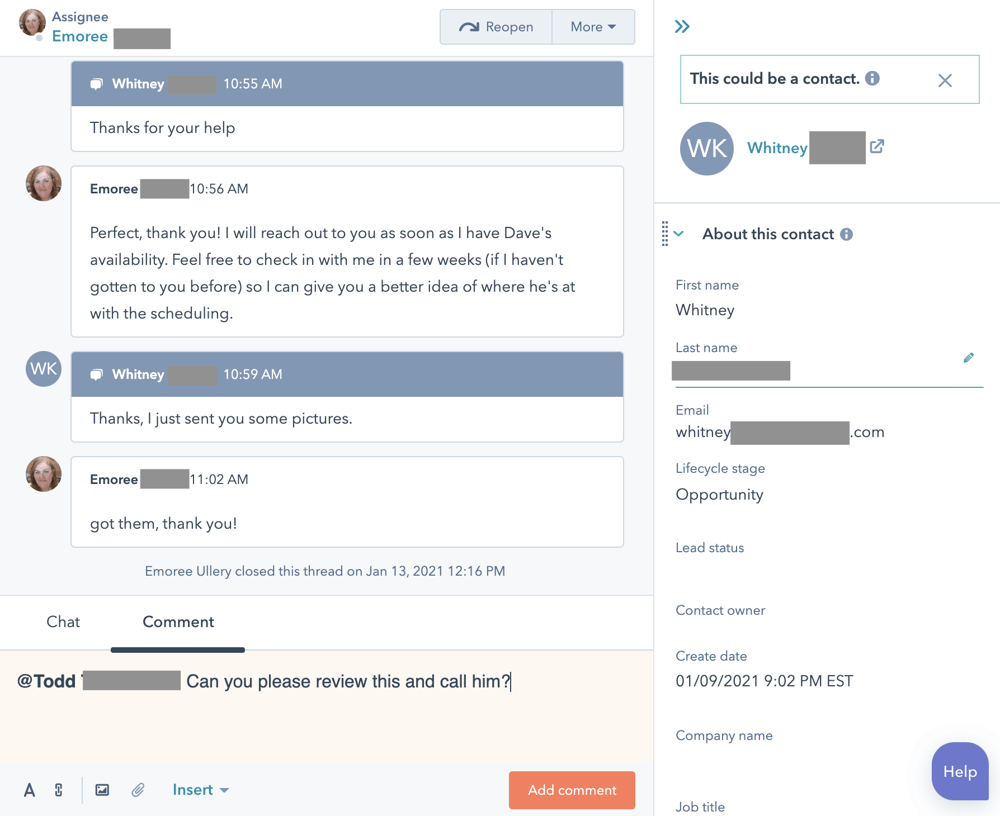 9. Live Chat Isn't Very Personable
"The 7-38-55 rule is a concept concerning the communication of emotions. The rule states that 7 percent of meaning is communicated through spoken word, 38 percent through tone of voice, and 55 percent through body language." (MasterClass)

So we already know that taking a phone call vs. face-to-face is making us 45% as effective. With chat/texts/emails are relying on typed words to have a good conversation that will convey your intentions and understand that of your customer.

That sounds scary and frustrating. I want to do whatever I can to help you succeed.

Now read that last sentence again. Simple empathetic statements like this in a live chat conversation may communicate more than you think.

You're right, sometimes there's no substitution for hearing someone's voice. But, you can also be more intentional about your written communication.
10. Live Chat Will Mean Fewer Successful Phone Conversations
It's not either/or. Live chat can be one possible onramp to your customer service or sales process.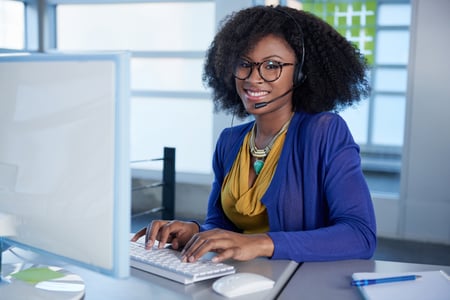 You can start a conversation over chat and move it to the phone after you collect some info. Build some rapport and then make them feel like you can help them even better over the phone if you wish.

Plus, how are you measuring if a phone conversation is successful anyway?

Are you recording your team's phone conversations and regularly using them as examples in training? I'd venture a guess to say the majority of you are not. Even if you're listening to reps nearby, you're only hearing half of the conversation.

Every word of a live chat conversation is right there for you to review.

What about more sales? Chatters tend to spend 60% more and are 2.8x more likely to end up purchasing if live chat is handled properly. Adding a live chat feature on your website is said to lead to a 20% increase in conversion rates. (Campaign Monitor)
The Verdict on Live Chat for Lawn Care & Landscaping Companies
Let's recall our goals from the beginning:
Make customers feel more important.
Be paid a premium price for your services.
Turn customers into raving fans.
Live chat is one way to do this. If studies are showing today's buyers avoiding the friction of phone calls and in-face meetings, do you have another alternative like this? How will you know unless you try?
Your customers want quick answers. Make it easier to do business with you.
Many customers multitask at work or at home. Chat may be perfect for them.
Most of your competitors aren't offering live chat or aren't doing it well. This is your chance to stand out.
When your customers see you respond within seconds with a meaningful answer, eventually they're going to tell someone how you solve their problems so quickly.
Try it. Get good at it. Let me know how it works out for you and your customers.

Are you interested in a comprehensive strategy to make it easier to generate more leads and close more sales? If so, then schedule a meeting with us.
Want more candid insights like these? Then subscribe to our blog. We'll send our latest articles directly to your inbox. Just add your email to the form below.