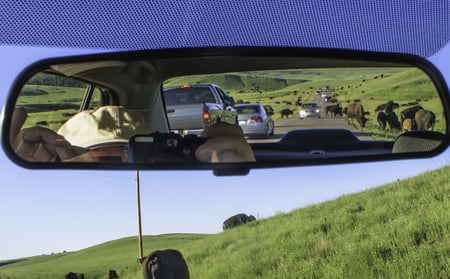 This is an article I've been excited about writing.
As many of you know, my career started as a landscape designer, including time with a large design/build company and seven years operating my own design firm.
With my last design commission in the rearview mirror (2011) , I see in hindsight a lot of things I did right on the sales side but also some missed opportunities.
In other words, I left a lot of money on the table.
What I've come to realize is that I lacked a pragmatic, consistent pricing strategy for my company, especially on the front end of the sales process (i.e.- consulting and design).
In this article and the next, I want to share with you exactly how I would approach pricing and selling landscape design/build work today if I still had my design firm.
(My strategy will certainly be a bit unorthodox so make sure you are subscribed to our blog to get the next article in this series. You can subscribe here. UPDATE: Here is the next article about pricing landscape design fees.)
Let's start at the very beginning of the sales process with the consultation.
To charge, or not to charge...
When to charge a landscape consultation fee
Whether or not you charge a consultation fee should be based on the amount of work and expertise required to scope and price the potential project.
The more complex a project, the more it makes sense to charge a fee.
The opposite is true for productized services like lawn care where there is little variability in solutions and pricing from one client to the next. Requiring a consultation fee in this instance would only serve as a barrier to what should be a short sales cycle. A simple landscape installation requiring minimal design work would be another instance where a fee may work against you.
If you're selling your creativity and expertise – as a landscape designer or landscape architect does – then attaching a fee for access to it is a legitimate option.
I understand the apprehension. Will you scare off potential customers by charging a consultation fee? After all, hardly any of your competitors charge a similar fee.
Probably. But you'll get over it after you see how effective it can be.
Why charge for a landscaping consultation
My reason for charging a consultation fee may be a bit unexpected.
The purpose of a consultation fee is not to qualify or disqualify a potential customer. After all, a prospect's willingness to pay a small fee to visit with you doesn't automatically make them a good fit.
There are better ways to qualify prospects so as not to waste time and energy on bad fits.
Here's why you charge a consultation fee for complex landscaping projects:
Charging a fee immediately positions you as an expert as opposed to an order taker. This elevates you above your "freebie" competitors in the mind of your prospect. Experts are valued. They also get paid well.
Requiring a consultation fee forces your prospect to put some skin in the game. Though small, this establishes a commitment to you early on that should not be underestimated.
This eases your new customer closer to step two in which you'll propose a landscape design contract with additional fees (we'll expand on this in the next article- subscribe! UPDATE: Read that article here).
The consultation fee is really just the first step towards getting your new customer comfortable spending money with you. The more they invest in you the harder it becomes to abandon you (it's the sunk cost fallacy at play).
How to charge a landscape consultation fee (and other best practices)
When charging a consultation fee, communication and consistency is of primary importance.
Your entire company must be aligned around this. If one designer charges a fee and another does not, you will be sending mixed messages to your prospects. The fee will be seen as arbitrary and won't achieve the purpose I outlined above.
Along with this, each customer-facing team member must be able to communicate the value and explain your process in the same way.
Be transparent and up front about the consultation fee at every stage, including on your website. Set the expectation before your prospect picks up the phone or fills out a web form.
Here are a few common questions I've received over the years related to charging a consultation fee:
What if none of our competitors are charging a fee? Won't we be at a disadvantage?
Quite the opposite. You'll be viewed as different, which is exactly what you want.
Should we charge a consultation fee if our prospects actually come to us first?
Personally, I never charged a fee when a prospective client came to my design studio for our initial meeting. I felt like this displayed enough of a commitment that a fee on top of that would be unnecessary.
How much should I charge for a landscape consultation?
I think the fee needs to be considered low risk by your prospect but still serve as the first small investment and commitment to you.
I would start small – perhaps $50 – then continue to raise it and reevaluate every three to six months. Raise the fee until you sense resistance.
My personal threshold would be around an 80% closing rate on the consultation. If I charged $100 for a consultation and converted every four out of five inquiries into a paid consultation I'd be content with that. Your threshold may be different.
What about crediting the consultation fee to future work?
Personally, I hate giving money back.
In my opinion, this credit erodes the position you're building as the expert. I think it shows weakness and creates doubt in the mind of the prospect. It's a total landscaper move- I don't know another industry where a professional would voluntarily return their fee.
All that said, I think I would keep this option in my back pocket... for the right client :)
What if we don't charge design fees? Should we still charge a consultation fee for complex projects that require a landscape design?
If you don't have a problem giving away your expertise for free in the design phase why would you bother charging a consultation fee? It would only get in the way of your foot-in-the-door offer (the free design).
Your consulting and design fees should complement each other in your pricing strategy.
How, and when, should we collect the consultation fee?
Charge your prospect's credit card at the same time you schedule the consultation so you collect the fee prior to the actual visit.
What if our prospect doesn't want to pay the fee?
Some won't. Let them work with your competitors.
Wrap up
Let's recap:
If you're working on complex landscaping projects and essentially selling your creativity and expertise, then charging a consultation fee is absolutely appropriate.
The consulting fee is not a qualifying tool.
The purpose of the fee is to position yourself as the expert practitioner right from the get-go and to get a small commitment from your prospect.
The consultation fee should lead to the next step, which is your proposal for design (and eventually the construction).
In the next article I'll share my pricing strategy for structuring a landscape design proposal and the associated fees. Make sure you are subscribed to our blog to get the next article delivered to your email. You can subscribe using the form below or just go here.
UPDATE: Here is the second article in this series about how to charge for landscape design.