See How to Sell More Landscape Lighting with Before & After Video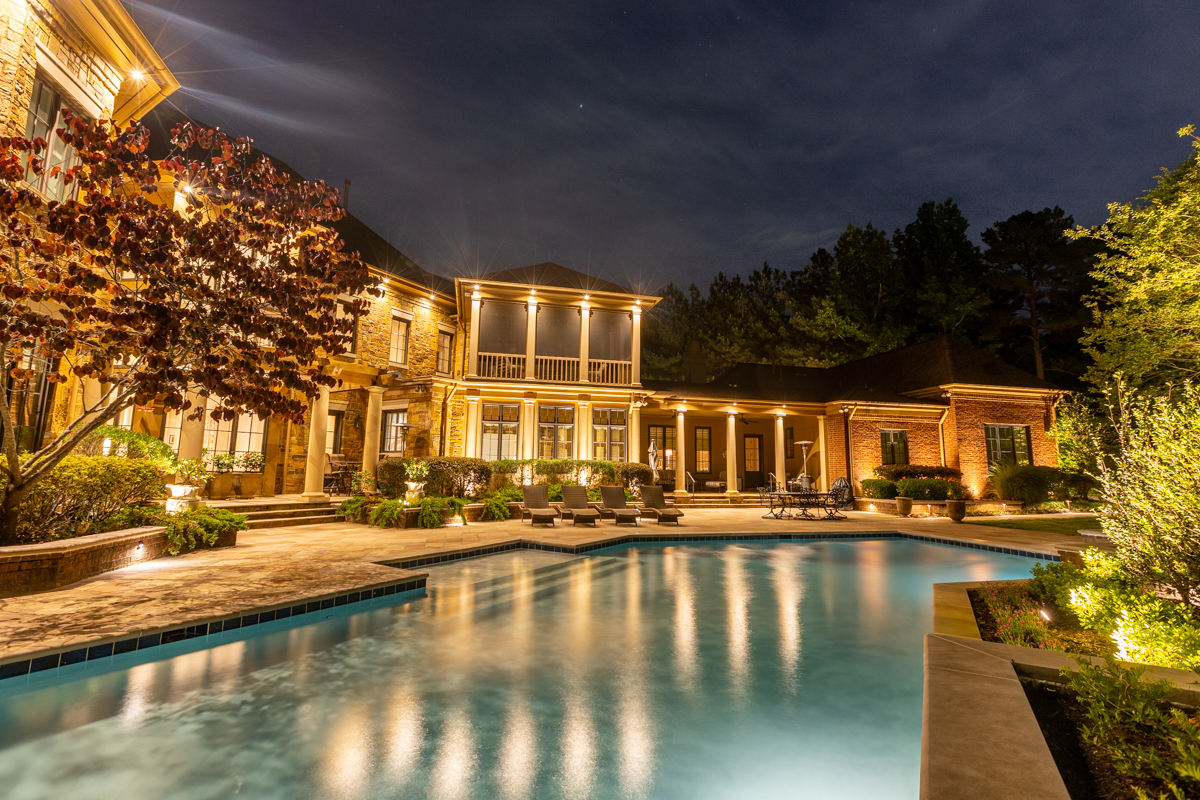 When Jesse Wisely from Mid South Night Lights came to us, he wanted to take his landscape lighting marketing game to the next level. And we were very excited to take on a client with a brand that specializes in outdoor lighting.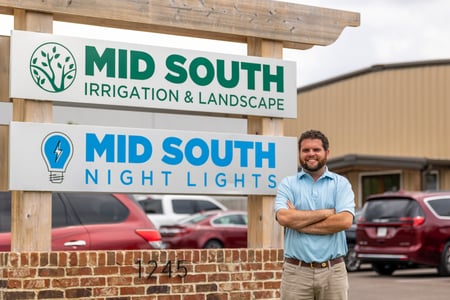 I loved the fact that Jesse had invested wisely in professional photography over the years. We had a solid visual foundation to create their new website. After all, the greatest custom website design will fall flat without stunning images.
Jesse wanted us to get photos of more recent projects and was also ready to create marketing videos for his landscape lighting business.
And I was giddy about an idea to use before and after footage in these productions.
Before & After Videos for Landscape Design
Everyone knows the power of before and after images in marketing landscape design projects. But capturing before video often is difficult for full-scale design projects. It requires you to schedule a videographer to capture footage of the space before you start the work. Then, you have to revisit the property months (or years) later to capture the final product. It can (and should) be done, but it's not an easy feat.
In the case of marketing landscape lighting, this is much easier. In fact, it's just a matter of flipping a switch. Check out a few of those before and after sequences in these videos.
(RELATED READING: See How Easily You Can Use These 5 Elements of Storytelling to Sell More Work)
Landscape Lighting & Design Video
In this video, we focused on aesthetic and functionality improvements.
Outdoor Lighting - Safety & Security Video
This video was all about preventing trips, deterring intruders, and protecting your possessions.
Landscape Lighting Maintenance Video
And Jesse surely wants to pick up some ongoing, profitable maintenance contracts, so we created a video all about maintenance as well.
How the Videos Will Be Used
These videos will be used for:
Visual content additions to blog content
Thumbnail teasers for email marketing campaigns
Visual content additions on website pages
Social media posts
What the Client Has to Say
"Working with Chad and the team, we communicated what thoughtfully designed lighting can actually do! Seeing is believing, so pictures and videos are essential when talking to clients about lighting. If you do not have pictures and/or video, you are doing a disservice to not only the client but to yourself as well."
-Jesse Wisely, Mid South Night Lights
Using Before & After Videos to Market Landscape Design & Installation
Start considering how you can plan ahead to get before footage and images of your landscape design projects. Everyone loves a great story of transformation!
If you'd like to learn more about video marketing for your lawn care, tree care, pest control, or landscaping business, we have other helpful articles (and videos) on our blog.

And if you'd like to see more examples of video marketing for landscapers, check out my YouTube channel.

Ready to take the next steps? Schedule a meeting with us to learn more.