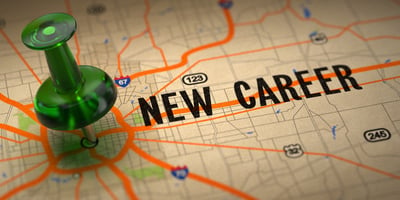 This special guest article was written by our friend, Lindsey Getz. Thank you to her as well as Jim Huston and Steve Cesare for sharing their insights.
---
While it is a task that is often overlooked, there is a tremendous amount of value in writing up job descriptions.
A job description is an effective communication tool that not only conveys what you expect an employee to do on a daily basis (essential functions), but also what qualifications and capabilities they should possess within the role.
When it comes to hiring a landscape salesperson, a proper job description should help set expectations and set that individual up for success.
The more detail, the better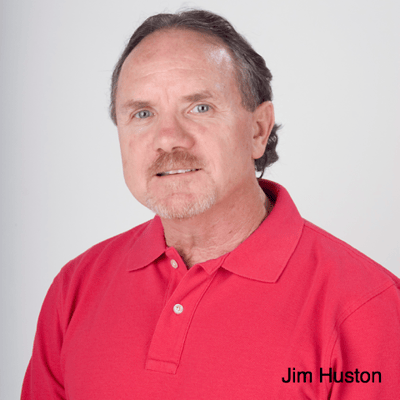 The biggest mistake that landscape business owners make on job descriptions is that they don't make them detailed enough, says green industry consultant Jim Huston, of J.R. Huston Consulting, Inc., who literally wrote the book on job descriptions.
Huston's book, Job Descriptions for Green Industry Professionals, was written for the very reason that most landscape business owners don't know where to start when it comes to writing a job description. For that reason, many companies just skip doing them—or they write something very short.
Steve Cesare, Ph.D., a human resources expert and "Harvester" with The Harvest Group, says that a job description should actually be about two pages long—the front and back side of a double-sided piece of paper.
Whether it's for a landscape salesperson job description, or a different position within the company, Cesare says that it should always include the following key points:
A list of essential functions
Required knowledge, skills, and abilities (what Cesare calls the KSAs)
Required competencies that will be linked to the performance appraisal form upon which the employee will be evaluated
Qualifications (for example, how many years of experience or what degree is required)
Physical capabilities
Required licenses
Whether the position is exempt or non-exempt
Whether the position is supervisory
It's also important that the job description say somewhere that the duties of this position are not exhaustive in this job description, adds Cesare. In other words, if an employee doesn't perform a certain task, they shouldn't be able to complain it "wasn't in their job description."
(RELATED READING: When to Hire a Landscape Salesperson: 5 Steps From 3 Experts)
Job description formalities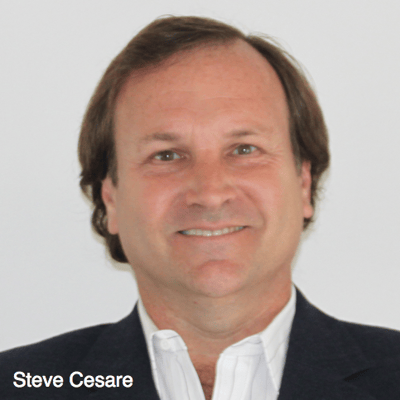 A job description is something that should be aligned with the company's performance appraisal form, says Cesare. When it comes time to sit down and evaluate an employee, the job description should be reviewed once again.
While every employee should already have a copy of their job description, the form should come out again at the performance review and also revised accordingly.
Cesare says it's also important to note that job descriptions serve a valuable legal purpose as well. When a company gets sued, the very first thing an attorney will ask for is the job description, Cesare says. It is certainly not something that should be thrown together on a whim as it can serve as the cornerstone of a lawsuit—being picked apart for its specificities.
"Too often we use a shotgun approach with throwing together a job description," adds Huston. "It's not a fun task and one that business owners might even dread. Because of that it may be put off or ignored altogether but that can be a big mistake. Without a detailed job description you have nothing concrete to refer to in terms of expectations."
In terms of who writes it, Huston says it should be a team effort. The supervisor of that particular role should obviously have a key hand in putting it all together but Huston says it's beneficial to also consult with individuals who are already in that role.
In the case of a landscape sales person job description, Huston says to consult with your existing salespeople and make sure that the description is comprehensive.
"I would sit down with a landscape salesperson and ask: 'If someone new was going to be successful in your position, what would it look like?'" says Huston. "Then I think the owner should review the description once it's all said and done."
Cesare adds that it's incredibly important that all of this is also done in tandem with someone in Human Resources, to ensure the document is done in a way that is legally compliant.
Including Salary in a Landscape Salesperson Job Description
The decision as to whether or not to include salary information in a job description should be weighed carefully. While it should definitely be mentioned in a landscape salesperson job description that the compensation is a combination of base pay and a commission structure, Cesare suggests keeping the rest of the information somewhat general.
"The safest thing to say about salary in a job description is that it is a 'competitive salary that is dependent upon experience,'" Cesare says. "You aren't committing to a specific number by saying that."
Even by providing a salary range, Cesare says you are creating an expectation. If you go that route, just be sure that you're comfortable with your decision before putting it out there.
"If you state a salary range is $70,000 to $75,000, the only number they're really looking at is the $75,000," Cesare says.
(RELATED READING: Determining a Landscape Salesperson's Salary and Commission Structure)
Where to post a job description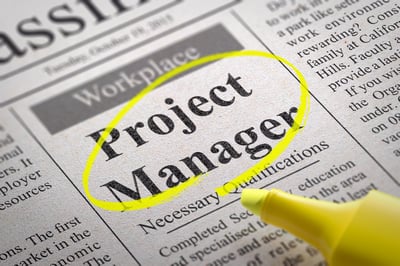 Once you have your landscape salesperson job description complete, it should be a document that is filed and saved.
If you're in the process of hiring a new landscape salesperson, Cesare says that potential hires should only see a truncated version of that complete two-page job description with the very basics of what you're looking for in a new hire.
Cesare says that a job posting should include a summary of key responsibilities, a comment about "competitive salary and benefits," and required qualifications.
The search for a new landscape salesperson should definitely take you online as the days of posting a physical sign or advertising in the newspaper have gone by the wayside. Nowadays potential hires are turning to the Internet to look for job postings and you should make sure that you're there.
Cesare says that at the time of hire, the full, two-page version of the landscape sales person job description should be brought out and discussed in its entirety.
Every new employee should receive a detailed job description at the time of hire and it should be re-reviewed during each new performance appraisal.
At the end of the day, job descriptions have the power to benefit your company, adds Huston, as they help set performance goals for your employees. And with a clear idea of exactly what is expected of them, they'll be much more likely to meet those goals.
---
Did you find this article helpful? Want more? Then subscribe to our blog and receive all new articles in your inbox. Just add your email address below.