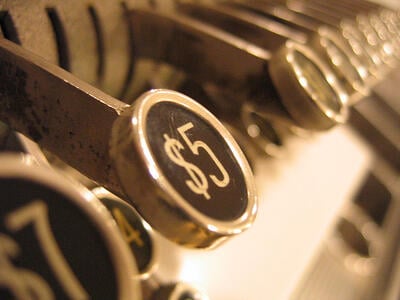 Putting a dollar amount on what an employee brings to your business can be difficult. But with a salesperson, it's a little more straightforward.
Once you've decided to hire a salesperson, you need to create a payment structure that not only stays within your revenue limits, but also attracts – and keeps – good salespeople.
Here's how to determine a landscape salesperson's salary and commission that will keep them motivated, without breaking the bank.
Weigh the Payment Pros and Cons
When deciding how to pay a salesperson, you have three basic options:
Salary only
Commission only
Salary plus commission
If you only pay a salary, your sales team will know exactly how much they'll make each year, but they might not be as motivated to sell. Plus, their salary can have a negative effect on your revenue if they aren't making enough sales to support it.
"I've never done that and not had the salesperson eventually get lazy and realize they get paid whether they perform or not," says Terry Delany, partner at Davis+Delany.
Conversely, paying only commission can mean larger checks for the salesperson but also instability if the market takes a hit. This can be high-risk, high-reward and doesn't work for all services.
"To attract a commercial landscaping salesperson, you can't just pay them commission," says Kevin Kehoe, partner at Three Point Group. "The sales cycle is very long, and it takes a long time for them to build client trust."
Paying a 100-percent commission can also deter salespeople on the residential landscaping side, as Delany found out.
"They'll quit before they ever hit their stride," Delany says. "In fact, I never got great results doing that even with veteran salespeople. In this quickly changing world, people want a little cushion (base salary) under them."
The last option is to offer both a salary and commission, which can create a more stable paycheck and motivation to sell.
"This makes it easier to hire, takes some of the pressure off of the salespeople during the ebb and flow of business and creates more of a teamwork environment," says Steven Cohen, GreenMark Consulting Group.
But no matter which method you use, the salesperson should be paid about 8 percent of what they sell. (You can adjust this percentage depending on their performance.)
Experts say a landscape salesperson should be paid about 8% of what they sell.
So, if their goal were $700,000 in sales, they would make $56,000 – assuming they met the target. If you went with the salary/commission approach, you would create a base salary and commission that combined to equal 8 percent of the goal. For salary only, you would pay them $56,000, in this example.
Decide what type of salary and/or commission you're going to offer upfront, and include it in the salesperson's job description.
How To Calculate Landscape Salesperson Salary and Average Commission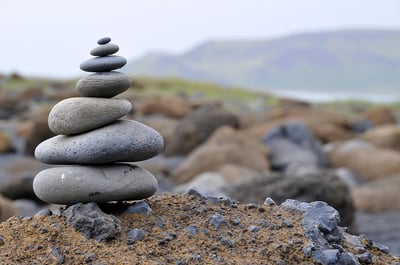 To figure out their sales goals – which ultimately decides their salary and commission – Delany says there is only one question to ask: "How much bread can they win?"
"I've had salespeople with tons of experience that couldn't sell to save their lives and relatively new salespeople who worked hard and had great results," he says.
Once you've set the goal, calculate their payment. Delany suggests using a commission structure that grows over time.
"Start with a salary that will pay their living expenses and a small commission," Delany says. "If they start to perform well during the first three to six months, add commission potential."
You also want to use a commission structure that will be easy to manage, like a flat percent for each project. Delany says a complicated system can cause two problems:
It creates extra work for your office staff to track.
It opens up disagreements with the salespeople about what the actual commission should have been on a job.
But what happens if the project goes over budget? It's not as common with maintenance work because those services are pretty straight forward, but it can happen with design/build projects. If the salesperson missed something – and it wasn't just a problem with production – that will affect his commission.
"When the salesperson misses something big with the bid and the project goes over budget 3 or 4 percent, they don't get commission," Kehoe says.
And if you ever worry you're paying a salesperson too much, try to calculate how much it would cost you to replace them.
"If you're honest about what it would take to replace them – searching, interviewing, on-boarding, six months of training, etc. – that number is going to be astronomical," he says.
Even after you decide on the salary and commission amounts, keep an eye on both. If a salesperson isn't hitting his numbers – or if he is greatly exceeding them – you might need to revisit and adjust the payment structure.
Go Beyond Sales Commission
Having commission can be a motivating tool for your sales team. But after they reach their goals, they may be tempted to coast the rest of the year.
To keep the salesperson driven, you can also offer bonuses when they hit a certain revenue goal.
While commission normally is for the sales team, bonuses don't have to be. For example, if your landscape designers help support the sales staff and the team hits the revenue goal, you could give the designers a 1- to 2-percent bonus, as well, Kehoe says.
"A lot of companies do a program like that," he says. "It's based off of a gross-profit number, not a sales number."
But make sure not to confuse a bonus with increasing a person's salary. "Remember, a bonus or commission is a one-time event, but a raise is forever," Delany says.
What to Avoid with Commissions and Salaries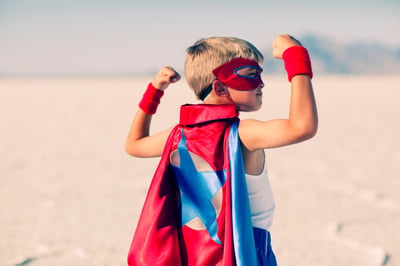 To make sure your business and salespeople are successful, steer clear of these payment mistakes.
When trying to figure out what to pay, look at the salesperson first – not the revenue goal.
"A big mistake is to first set company sales goals and then figure out what the salary/commission structure should be for a salesperson," Delany says.
Instead of that approach, he suggests looking at your sales team's talents and abilities and then setting the goals. "Only then should you determine the rewards for the salespeople," he says.
Also, you wouldn't pay an average employee as much as your best, and that goes for salespeople, as well.
"Different salespeople will have different levels of success," Delany says. "Some are superstars, some are good and some just scoot by. Superstars give you a new level to reach as a business and should be rewarded differently than the others."
And don't set the base too high, Kehoe says. "The green industry is low-paying for sales positions," he explains. "You have to set a reasonable base. Don't just think about the commission that will be added but also bonuses if they hit revenue goals."
Know Your Real Goals
At its very basic, your payment structure needs to work with your revenue stream, while also keeping your team motivated to sell. Offering a salary with commission can be the best of both worlds if you keep an eye on the numbers.
"Keeping your sales staff engaged throughout the entire sales-operations process is critical, as at the end of the day, it's about exceeding the customer's expectations, not just making the sale," Cohen says.
Want more sales insight and advice? Enter your email below to receive new articles instantly (about one per week). And be sure to check out our new podcast, Smarketing Talk, which features candid discussions related to the marketing and sales issues green industry companies face everyday.
Image credit: stacked stones