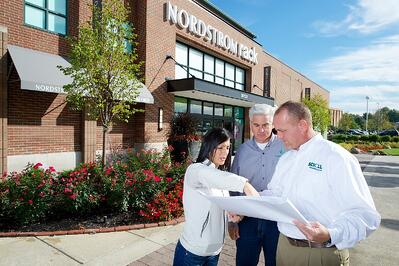 You wouldn't start a project without knowing the exact cost and materials needed – and hiring a landscape salesperson shouldn't be any different.
Having a strong sales rep can increase a company's revenue, free up an owner's time to focus on other parts of the business and add missing sales expertise, says Steven Cohen, landscape-snow industry consultant with GreenMark Consulting Group.
But when is it the right time to add one to your staff? Here are five tips to help you know when to hire a landscape salesperson.
1. Ask the right questions about your business
There's no set milestone on when to add a salesperson, but most landscape companies start to feel the need for one around $1 million in annual revenue, says Kevin Kehoe, partner at Three Point Group.
The owner has most likely been handling all of the sales up until then, but there reaches a point when that is no longer feasible or efficient. For landscape contractors offering commercial services, having a salesperson is paramount. In residential, it's more about if and when you're ready to grow.
To see if it's time to hire, Terry Delany, president of ServFM, suggests asking yourself some questions, starting with your finances.
Will the increase in jobs that a new salesperson brings in cover the cost of the salesperson plus add revenue and profit to the company?
Can you afford the overhead a salesperson adds?
Is the market conducive to hiring?
Are there other things you can do to increase sales before bringing on a salesperson? Could you network more, launch a new advertising campaign or sell more to existing customers?
"We once hired a company to act as our call center to set up new client opportunities," Delany says. "It cost us 1/4 of what a new salesperson would, and we got good results."
When you've answered those questions, ask yourself about the practical, day-to-day concerns you'll have with hiring a salesperson, for instance:
Who will train and manage them?
Who will set and track their sales goals?
How will leads be generated for that person, and what additional costs will be involved?
Where will they work? Do you have the room at your current location?
What qualifications/skills are you looking for in the new employee?
How will this affect your current company culture?
2. Add up the costs of hiring a landscape salesperson
If after thinking about all of those things you still want to hire someone, try to add up the costs involved. Here are some numbers to consider:
Uniform expense
Vehicle payment, insurance, maintenance and fuel
Compensation package (insurance, vacation pay, 401k)
Technology: cell phone, computer, tablet and other tools
Office furniture (desk, chair, filing cabinet, etc.)
3. Pick the best time of year to hire
Once you've decided it makes sense to hire a salesperson, do it during your slower season.
Kehoe suggests hiring sales reps in late summer, early fall, giving them time to call potential prospects during the winter months.
You should hire someone at least three months before you need them, Delany says, and preferably six months before if you can handle the cost. "It will take them time to build steam," he says. "If most of your sales happen in the spring, don't wait until March to hire someone. Bring them on during winter, and use the downtime to train them."
4. Know what type of person will be right for the job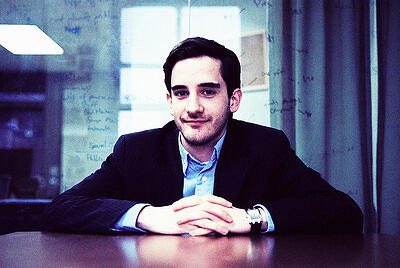 You'll be investing a good bit of time and money on a new employee, so take the interviewing process seriously. Not getting to know them well enough can create a disaster for both parties, Kehoe says.
Validate their experience by making phone calls and doing your research on them. "Don't just believe what's on their resume," Delany says.
Also, don't hire a landscape expert who doesn't have any sales experience. "This is probably the one that will cost you the most," Delany says. "Having a deep knowledge of landscaping techniques in no way makes you a great candidate to be a landscape salesperson. For my money, I'm taking the sales expert every time."
In addition to having sales experience, Kehoe suggests looking for someone who is organized, can work alone and has a thick skin. They have to be able to accept hearing "no" regularly without getting discouraged.
But even the most experienced sales reps need time to settle in at their new job. So, don't bring someone on expecting to spend little or no time helping him or her adjust.
"Owners often tell the salesperson to just go out and get leads and bring back RFPs (request for proposals)," Cohen says. "Before you know it, deadlines are being missed, and the salesperson is getting frustrated because of a lack of knowledge, resources and management support."
Talk with your employee to see if they have questions or are having trouble. Cohen suggests giving a salesperson a solid 30/60/90-day plan of training and mentoring before letting them go out on their own.
Having a deep knowledge of landscaping in no way makes a great candidate for a sales position.
"Salespeople are a different breed of animal," Delany explains. "They need freedom, but they also still need to be managed regularly. Again, seek expertise if this is new to you."
Also, make sure your objectives for them are reasonable. They aren't you, so don't set them up for failure by expecting them to pick up where you left off.
"It is highly unlikely that someone new to your company will be able to hit the marks that the owner was hitting," Delany says. He gave his salespeople six months after starting to hit their stride.
5. Avoid these costly mistakes
Even when it is the right time to hire a salesperson and you find the right person, there are things that can limit your success.
For example, if you hire a salesperson from a competing landscape company, you may hope to steal all of their clients.
"I've seen it tried countless times – including trying it myself – but I've rarely seen it work," Delany says. "If you want your competition's clients, win them over with great service and competitive pricing, not by poaching people.
(Make sure the new salesperson isn't under a no-compete from his previous employer and that he has permission to approach the contacts he brings with him.)
Another thing to remember is why you hired the salesperson in the first place: to sell work. More demand requires more supply, so you need to be prepared to handle the extra landscaping projects. If not, having the new employee can have a negative effect on your customers' satisfaction.
"Before you know it, the company can create a backlog of work that is positive for revenue but becomes infuriating to the customer who has to wait and wait for the work to get started – and more so, even completed," Cohen says. "Selling is about delivering."
Want more sales insight and advice? Enter your email below to receive new articles instantly (about one per week). And be sure to check out our new podcast, Smarketing Talk, which features candid discussions related to the marketing and sales issues green industry companies face everyday.
Image credit: Schill Grounds Management (top), Kris Krug