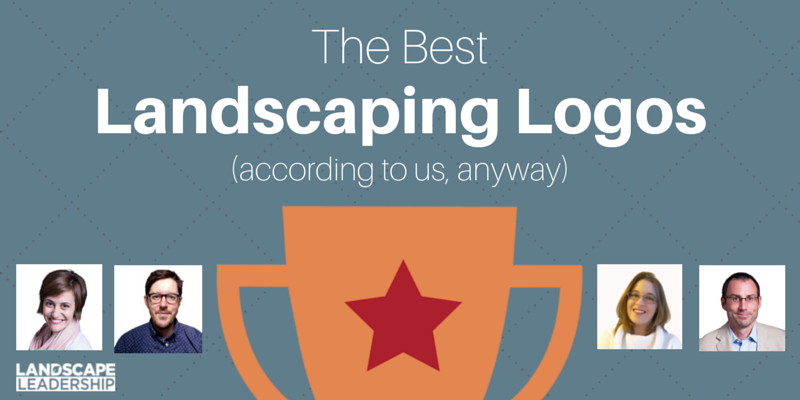 Yes, we have the audacity to pick the five best landscaping logos in all the land!
I haven't seen anybody else tackle this, so why not the Landscape Leadership team?
Creating your landscape company's logo – along with naming your company – are two of the most important marketing decisions you'll ever make. These are two cornerstones of your brand.
When it comes to creating the logo that will represent your company, there are very specific guidelines to keep in mind, two of which served as our starting criteria for selecting our favorite landscaping logos. We'll get to this in a second.
But where to begin? I believe there are 1.67 million landscaping companies...just in the state of Texas. That might be an exaggeration, but you know what I'm getting at. We needed a clear starting point.
I decided we would start with Lawn & Landscape magazine's Top 100 List from 2014. I thought the list would offer a decent sample size of company logos to review with many meeting certain criteria we were looking for.
If you have an awesome logo but you're not on the Top 100 list, sorry we didn't consider you.
"The Best" in the title is really just hyperbole to get you to read this article, our intent is to teach you up on what goes into designing a killer landscape logo. So the Top 100 List seemed like a good pool to draw from.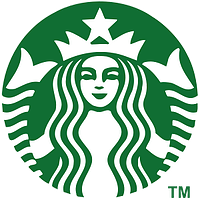 We started with two criteria:
Shape: A logo should always be aligned horizontally with an ideal proportion of 2.25:1 (Disney, Coca Cola). A

1:1 proportion is equally effective (McDonalds, Starbucks).

Colors: A single, dominant color is almost always the best strategy for a logo

. Stick with two colors at the most.
Of the 100 landscape companies on Lawn & Landscape's list only 44 logos met both criteria. If you review the top 100 brands in the world you'll see that close to 90% of their logos share these qualities related to shape and color. 44% versus 90% – I think there are some lessons our industry can learn from these top brands.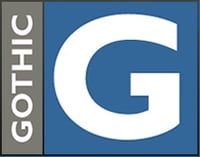 The next criteria I set forth for our team was much more subjective. I asked each of us to select our five favorite landscaping logos, keeping in mind the logo clearly identify what the company does (Landscaping!). For example, I really like Gothic's logo – but it says nothing about who they are and what they do. In my opinion this is very important in our industry – we are not Fortune 500 companies with the brand recognition of Apple or Nike.
Of the 44 companies who met the shape and color criteria, our team of four chose 12 unique landscaping logos as our favorites. Two companies were chosen by three out of the four of us (slow down, partner – you'll find out below).
Here's a breakdown of our favorites with comments from each of us.
(RELATED: The 10 Rules of Advertising: What Every Landscaping Company Should Know About Advertising)
Paige's picks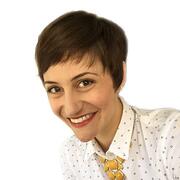 Paige Worthy is client services director at Landscape Leadership.
I included Ryan Lawn & Tree in this list because they're a hometown company, and I've seen their logo all over their bright red pickup trucks in Kansas City for years.
I love the way the leaves and grass are incorporated into the name — it offers a really clear picture of what they do, and it's something you remember.
Russell Landscape Group, CleanScapes Landscaping, Landscape Workshop and Greenscapes all have a ton of personality. I get a clear idea of what the brand is.
CleanScapes and Greenscapes both have a sophisticated, high-end appeal to them. Russell offers a clear, no-nonsense focus on the design/architecture side of things, and I get the feeling that Landscape Workshop is all about its clients, really collaborative — the trees also look like helping hands.
Honorable mention goes to Gibbs Landscape Co., whose idea of talking about the awards they've won I like…but the execution falls short because it seems more like bragging than a value proposition.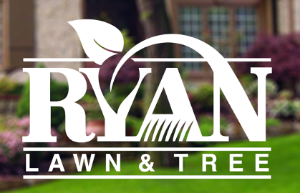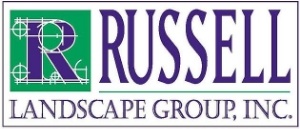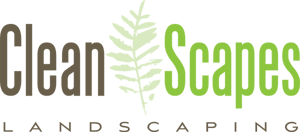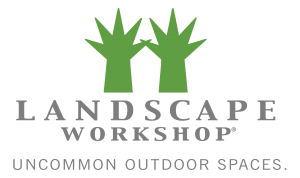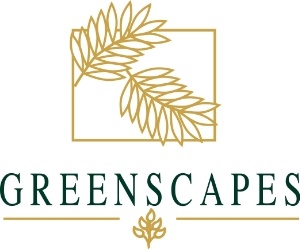 Pete's picks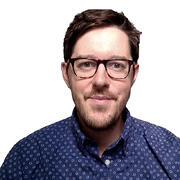 Pete Mihalek is a content leader at Landscape Leadership.
I had four clear-cut favorites and one honorable mention: Mainscape because it looks like an old Seattle Supersonics logo.

I think black and red is a strong color combo for ValleyCrest (now BrightView), with a floral icon that's easily identifiable. The logo is well-balanced and very clean.

Landscape Workshop has another clean logo. I like how the artwork — if you see it as two trees — is kind of funky and identifies them as being a landscaping company. If you see it as a pair of hands, then it plays off of the word "workshop" — all very clever.

Berghoff Design Group looks expensive and very professional. I get the impression this company focuses on clean lines and landscaping that leans modernistic.

While, without context, the TBG Landscapes logo doesn't tell me a whole lot about the company, if I saw it on the side of a landscape truck or on the back of a crew members t-shirt, I'd really appreciate the "g" for its above-ground, below-ground tree allusion.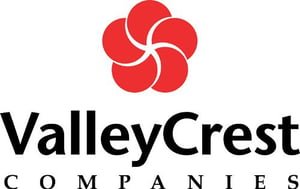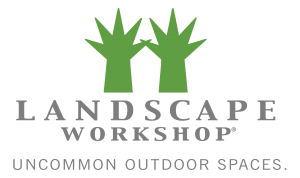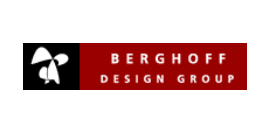 (RELATED: Your Biggest Decision: 7 Guidelines for Naming a Green Industry Business)
Pamela's picks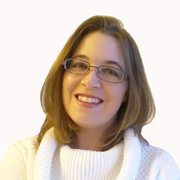 Pamela Weir is a content leader at Landscape Leadership.
Davey Trees' logo clearly reflects their company's focus on trees. At first glance, it seems like a simple, modern logo, but it has some playful elements – the name of the company isn't centered over the tag line, so it immediately grabs your attention. And the alignment of the tree over the word "growing" in the tagline is a great choice as well.
I picked Ryan Lawn & Tree's logo because it's interesting. It's simple, but they've spent some time incorporating the lawn and tree elements into their logo. It just needs a modern update with some color and some cleaner lines.
I like the use of space and colors in the CleanScapes logo. It adds the green element with the simple leaf separating the name, but it's still crisp and sleek.
I like the concept of Landscape Workshop's logo, although at first glance I assumed it was for a landscape education or training company. The use of the tree stumps as hands is really clever – it clearly conveys the double meaning.
I really like the use of space in Gibbs' logo. It has a green element, but it doesn't over-power the rest of the logo. It has a modern look, but the choice of fonts and imagery gives it a nurturing, family-run business feel as well.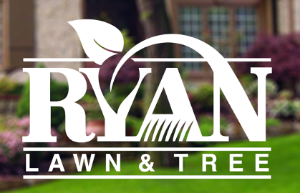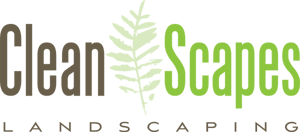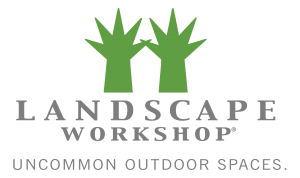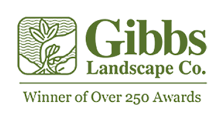 Chris' picks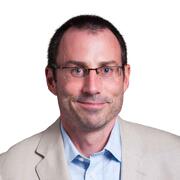 Chris Heiler is the founder and president of Landscape Leadership.
When it comes to branding – and designing a logo – I'm not into clever and fancy. I'm more concerned about whether or not the intended audience can immediately pick up on who the company is and what they do. This was my starting point for choosing my favorites.
Even though it's going away with their merger with Brickman, I think the ValleyCrest logo is pretty damn classy with the red and black. The name and icon could stand on their own in my opinion. I also like the simplicity of the font type which was chosen.
Greenscapes' logo is also very classy with the company name and icon announcing exactly who they are and what they do. Like ValleyCrest, the font type and colors imply that this is a very prestigious company doing very high-end work. At least that's the sense I get.
I view LMI's logo a little differently. I think the font and colors are more fun and playful compared to ValleyCrest and Greenscapes. I don't know LMI personally, but I would bet their logo fits their company's personality. I'm not a fan of using initials and acronyms in a company name, but the "Landscapes" and flower icon clearly tells us what LMI is all about. And I really like the pyramid shape and proportions of the logo.
I think Ryan Lawn & Tree's logo performs best as one color, in this instance it is shown in white. With two or more colors – and the fine details in the logo – I think it would be too much. But, again, it clearly denotes what services they offer. And great proportions.
Integrated Landscape Management was my final choice. Like ValleyCrest and Greenscapes the name and icon could stand on their own. I look at their logo and think, "This probably isn't the sexiest company, but I bet they get shit done!" – and I can appreciate that.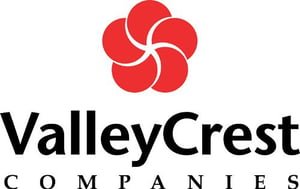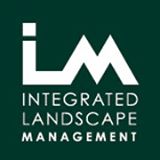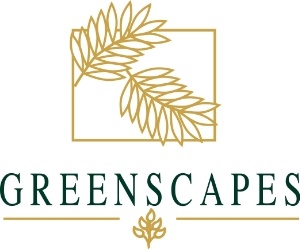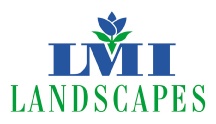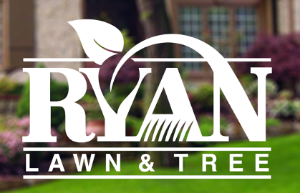 (RELATED: Landscape Logo Basics: 6 Elements of an Effective Landscape Logo)
The 5 best landscaping logos
Here are your winners, folks. The five best landscaping logos in all the land, according to us, anyway.
Ryan Lawn & Tree and Landscape Workshop were both chosen by three of our team members. Congrats to you both – I would have sent you a reward of some sort if only I'd thought that far ahead.
Kudos to ValleyCrest (for now anyway), Greenscapes and CleanScapes, who were each chosen by two of our team members here at Landscape Leadership.
Of course this was a limited sample size and somewhat subjective. But all in good fun, my friends.
Here's the deal: If you feel like your company's logo meets our criteria above I would love for you to email me an image of your logo. I'll be happy to give you and your company a special shout out on our next episode of the Smarketing Talk podcast. It's always fun to see what all of you are doing. So send them my way.
I hope you enjoyed this article. If you want all of our articles delivered to you instantly – about one per week – subscribe by entering your email address in the form below. And did you notice we have a new podcast? Yup – Smarketing Talk – candid sales and marketing insight for green industry companies just like you. So check that out and subscribe here.