STOP Doing These 3 Things to Break Through Your Growth Ceiling

Author: Lindsey Getz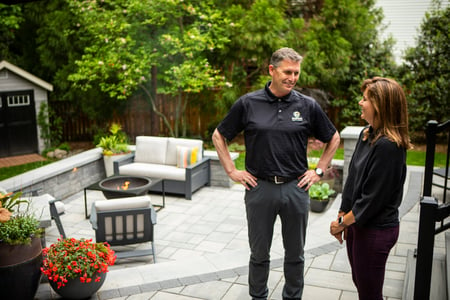 We spend a lot of time talking about the things that landscape business owners should be doing. But there are also some things that landscape company owners should stop as soon as possible.

One of the biggest problems that we see is that company owners can't get out of their own way. In other words, they fail to delegate responsibilities and they try to tackle too much on their own.

It's not uncommon to see a landscape company grow from the $800,000 to $1.2 million range—but then get stuck.

Oftentimes, this is largely due to the failure to delegate to others while elevating themselves in their own role.

According to Chris Heiler, Landscape Leadership's CEO and founder, when landscape business owners fail to give up tasks that they should have other employees handle, they can stifle their own growth.

"As the owner or CEO, it's important that your day-to-day responsibilities match your role rather than taking on tasks a team member could handle. This is the only way to grow your company without being stretched so thin that you're miserable—or having a heart attack", says Heiler.

Joshua Malik, owner of Joshua Tree Experts, with two Pennsylvania locations (and a burgeoning franchise business), says that he calls it "delegate to elevate." Recognizing that you can't truly grow if you're handling everything on your own is critical.

Let's dive into some of the tasks that landscape company owners attempt to tackle on their own and why that can be so problematic.
#1: Landscape Business Owners Should STOP Handling Their Own Sales
Sales is an area that can be really difficult for a lot of landscape owners to give up—even after they've hired multiple salespeople. Early on, it might have been you (and you alone) selling jobs. And even after you hired your first salesperson or account manager, you likely were still involved.

We completely understand. When nobody knows the business better than you, it can be hard to imagine anyone can sell better than you.

Plus, "The very fact that money is on the line makes this one of the most challenging areas to let go of", says Heiler. "It can be very difficult to hand that responsibility to someone else, particularly if you've had a lot of success in the past," he adds.

But sales can be a tremendous time drain. Just some of the key responsibilities include:
Meeting on-site for consultations
Preparing proposals (and revising them multiple times)
Presenting landscape plans and pricing
All the communication and back-and-forth follow-up involved with closing a sale
Krisjan Berzins, owner of Kingstowne Lawn & Landscape in Alexandria, Virginia says that early on, like so many other business owners, he struggled with giving up sales. However, he says that bringing in a "rockstar" allowed him to trust that he was passing the baton wisely.

"I was willing to check my own ego and realize that he was better at design and sales than I was," Berzins recalls. "I had to not allow that to make me feel insignificant because it's about the big picture."

But even if someone isn't truly better, doesn't mean you shouldn't still pass sales responsibilities on. It's a delegation step that has to be taken as the business grows.

Heiler says the first step would be to move into a "manager" role and simply oversee the sales team, even if that's just one other person.

"This is a crucial role because when owners are so busy selling day to day they aren't focused on the big picture like sales forecasting, goal setting, sales performance review, making sure proposals are being followed up on, etc.," explains Heiler. "These important things fall through the cracks because the owner is busy being on a job site for a consultation or playing phone tag with a prospect."

Joshua Tree's Malik adds that in order to successfully delegate these roles, it's critical that you communicate your expectations and set goals. Your sales team can only truly deliver if they know what you're looking for.

As you transition yourself out of handling sales (even if slowly), you'll find that the business has room to grow.
#2: Landscape Business Owners Should STOP Tackling Marketing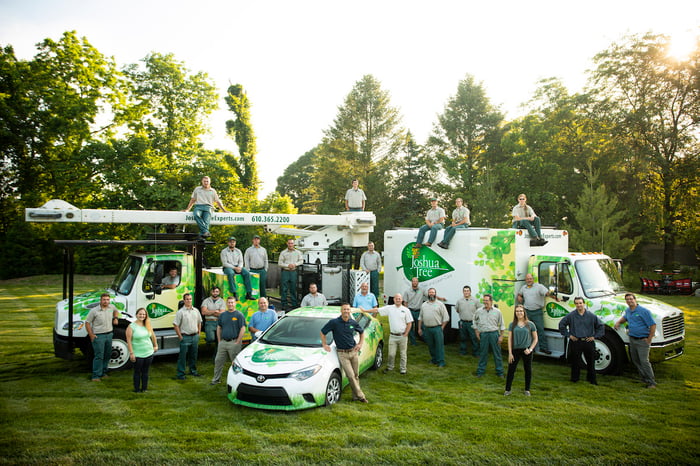 According to Heiler, most company owners are not marketers, they are landscapers.

"They didn't start their own business because they enjoy marketing and promoting their services," he says. "It's something they have to do. Because of this, marketing gets pushed to the side and is not a priority. I often joke that marketing is the 'ugly stepchild' to sales and this is how it is prioritized in the day-to-day operations of most lawn and landscaping businesses."

Because of that, marketing tasks do often get passed—but sometimes to the wrong folks. This might include an admin person who has no real marketing experience. Suddenly, the owner is frequently lending a hand and being pulled away from other tasks.

"We've seen company owners wasting time running around from job site to job site taking photographs for their portfolios," Heiler continues. "Or, spending too much of their time on Facebook. Or trying to pull together a postcard mailing."

The solution says Heiler is to begin prioritizing marketing. This starts with having an adequate budget for marketing, one that includes hiring.

"This first step is to hire a competent and capable 'marketing coordinator,'" he says. "This person can coordinate all things marketing while the owner makes the bigger decisions related to marketing like strategy, signing off on things, etc. Ultimately, as the company grows, an experienced 'marketing director' can be added to the company which will mostly remove the owner from all marketing, except for very high-level decisions."
#3: Landscape Business Owners Should STOP Being Over-Involved in Operations
Not surprisingly, says Heiler, this is the complete opposite of marketing. Owners typically love the operations side as it's "doing the work." It's how they got into the industry in the first place and it can be very difficult to pull away from this area.

Berzins says that operations are definitely difficult to step back from, but it's important to start looking at the bigger picture. He hired an operations manager and let that person take over.

"If you are looking at weekly reports, you can still have meetings with your operations manager and have a high-level view of things without being involved in the everyday details," Berzins says. "The key is to avoid micromanaging or you really haven't stepped away at all."

According to Heiler, the solution to delegating operations responsibilities, at a very basic level, is to implement a robust formal training program for all field labor so everyone "does the same things the same way".

"At a certain point, it will make sense to hire an operations manager or a field superintendent to oversee projects, which would include scheduling, procurement of materials, hiring subcontractors, overseeing crews, and even communicating with the customers," says Heiler. "Even a project admin could handle these responsibilities rather than the company owner," he adds.
Learning to Step Away
Handing over any tasks can be challenging, particularly when you've grown a business from the ground up. But if you want to avoid becoming stagnant and hitting the growth ceiling, delegation is going to be imperative.

Malik says that part of it can definitely be letting go of some ego.

"Sometimes you just don't want to let go because it feels like nobody can do those tasks better than you," he says. "That grip on your business might feel comfortable but it's actually holding you back."

The key, says Malik, is hiring the right people. Like so many other things, it comes back to hiring.

Berzins agrees.

"It sounds so simple, but if you hire the right people, you can delegate without the worries," he says. "These would be people that want the autonomy and can handle taking over these tasks without having to come back to you all of the time. If you have to provide tons of guidance, you're not really letting go. Find people who are willing to take on these responsibilities, train them well, and then you can begin to start looking at the bigger picture instead of wearing so many hats. In the end, that's good for everyone."
---
Do you want more expert insight like this? Then subscribe to our blog! We'll deliver new articles straight to your inbox. Just add your email to the form below.