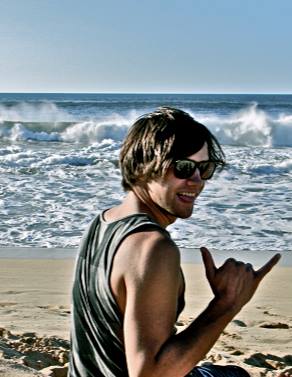 Ah, the joys of being a growing startup!
We seem to have an insatiable craving for marketing talent.
Just months after hiring two fantastic content leaders, we suddenly found ourselves looking for one more employee to fill out our ranks: a kickass, strategically-minded, get-shit-done kind of account manager. To put not too fine a point on it.
Pete and Pamela have made Landscape Leadership an even more glorious place to work than ever before — they've streamlined our clients' content creation process like you wouldn't believe! But in the past two weeks since he joined us, I can already tell that our "one more employee," Emmett Hughes, is going to help kickstart our transformation into a lean, mean, inbound-marketing machine.
Chris and I came to know him over hours and hours (no, really) of phone calls; the conversations always started with pointed questions about experience, work ethic and other…interview-y questions, but they quickly spiraled into long tête-à-têtes about all things marketing, client services and, well, life.
It was a pleasure.
So without further delay, let me introduce you to this fabulous new member of our team.
Meet Emmett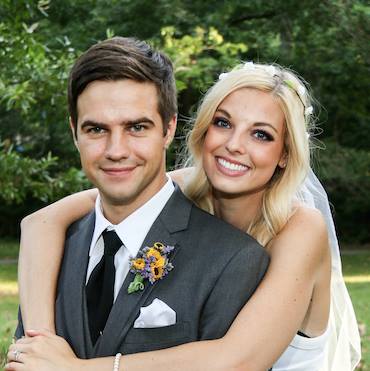 Account Manager Emmett comes to us from Stratus Interactive, another inbound marketing agency based out of West Chester, Pennsylvania. After graduating from West Chester University with a degree in marketing, he fell hard for inbound — and HubSpot. Since then, he has been steadily working his way up to ninja status. (Being current on both his Inbound and HubSpot Certifications qualifies him at least for an orange belt, right?!)
He lives with his wife in — you guessed it — West Chester, and loves reggae music, visits to the beach in Ocean City, New Jersey, and pizza. If I'd known he loved pizza as much as he does, I would have begged Chris to hire him on day one. His words:
"I have a slight obsession with pizza. It becomes a problem every weekend and it's been rumored that I can take down a pie by myself. I'm on a constant search for the best pizza in the world."
His industry experience? We'll call it eclectic dabbling. He grew up working on his grandpa's farm; he lived on what he calls a "micro-farm," which raised chickens and pygmy goats; and most recently, he found himself working weekends in a Home Depot garden center at the height of spring in the Northeast. (Talk about a crash course!) Beyond that, he's already spent a lot of time researching and reading up on the landscaping-specific side of the industry.
The Account Manager Role
Emmett and I will be working in tandem to manage our growing roster of green industry clients, from building strategy with the content leaders to reporting on monthly analytics and progress and leading our whirlwind monthly update calls with clients.
The account manager role, of course, is dependent on really knowing your clients: not just their history and the services they provide, but also, just as important, the clients they serve and what their needs are. He's eager to get to know each of our clients' businesses intimately:
"I want to learn the ins and outs, and truly understand what makes each one remarkable."
Why We Love Emmett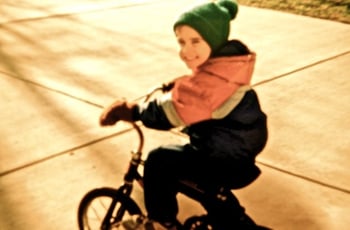 I've been thinking a lot about our Core Values lately, and how they apply to each of our team members. If I had to choose one value this early in the game that Emmett really embodies, it's the passionate pursuit of education. From his very first day — starting before I'd had my first Monday cup of coffee, for goodness' sake — he's been asking a ton of questions, bombarding us with awesome articles about concepts and processes and ways to become better, and generally been all about being the best version of his account manager self he can be.
Needless to say, Emmett is going to share so much of his agency knowledge and processes with us as we push the green industry forward with inbound marketing — and he says he's pumped to apply his experience and marketing skill set to our unique vertical.
What can I say? We're pumped, too.
Want to get to know our new guy a little better? Check out his bio on Landscape Leadership's site, or follow him on Twitter, where he posts all kinds of useful stuff to make us all a little smarter every day.