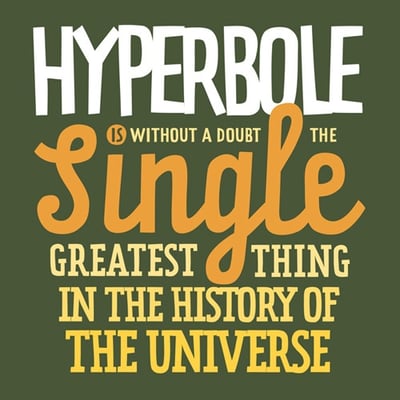 The purpose of your company's website is to convert visitors into sales qualified leads.
Everything else is secondary to this objective.
With this objective in mind comes this observation:
You are leaving millions of dollars on the table because of poor word selection on your website's homepage.
The all-too-common green industry hyperbole splattered across your homepage lacks clarity. It's unnecessarily confusing your visitors and forcing their squirrel brains to work overtime.
So they leave. Without giving you a dime.
How to speak to your prospect's squirrel brains
I've personally reviewed hundreds of lawn and landscape industry websites over the last eight years as part of our Total Marketing Review.
I've found that lack of clarity in your messaging is your biggest obstacle to generating more customers directly from your website. It's not your website's design, or how it's organized, or how it's optimized for search engines.
The main problem is how you are talking to your visitors.
The solution begins by eliminating unnecessary and harmful words from your homepage.
Using pronouns properly
"We will..."
"We offer..."
"Trust us to..."
Cut the "we" from your homepage.
First person lingo is fine in your bios, not on your homepage where you need to speak directly to your prospect's pain.
Minimize the use of "you".
"You" is overused by companies who don't know exactly who their audience is, so they try to appeal to everybody.
Consider these two homepage headlines:
"We help you create the landscape of your dreams"
"Landscaping services for hospitals and healthcare systems throughout Nashville"
Can you guess which one is addressing everyone on the planet?
Force yourself to be more specific in who you are talking to on your homepage. (This starts with fine-tuning your positioning- read here and here.)
Doing everything
Companies who tout themselves as "full-service" do so because they are undifferentiated from their competitors.
Full-service says to your prospects, "We do everything." Which, in your prospect's mind, translates roughly to, "They do nothing well."
You may very well offer "full-service", and deliver it with excellence, but that does not mean this attribute should be advertised on your company's homepage.
Drop the descriptors
Experienced
Custom
Dependable
Creative
Friendly
Committed
Certified
Professional
Award winning
These adjectives do not speak to your prospect's pain. They describe how great you think you are.
Side note: I spotted these nine adjectives on the homepages of just two websites. How many are on yours?
You may have important certifications. You may have won prestigious awards. Talk about this elsewhere, not on your homepage.
Avoid talking about:
Integrity
Value
Superior customer service
Quality
These words are meaningless to your prospects because there is no proponent for the opposite position. Think about that carefully.
Do you know of any company who stands for "unquality"? Does your competition tout themselves as being "undependable" or offering "inferior customer service"? Is there a landscape that is "not custom"?
You are touting traits that are expected.
Wrap up
When you confuse, you lose.
And right now you're losing millions of dollars in potential revenue because of poor messaging on your homepage.
I'm assuming you would like these dollars in your bank account instead. If that's accurate, schedule a meeting with us and request a Total Marketing Review for your company. We'll review your website and messaging with objectivity (then most likely blow it up and rewrite it for you).
If you don't want to talk to us and are cool with leaving a boat load of money on the table then just subscribe to our blog for now :P We'll deliver our candid insight like this straight to your inbox each week.
Image source: hyperbole