Understanding the Lifespan of Landscaping & Lawn Care Websites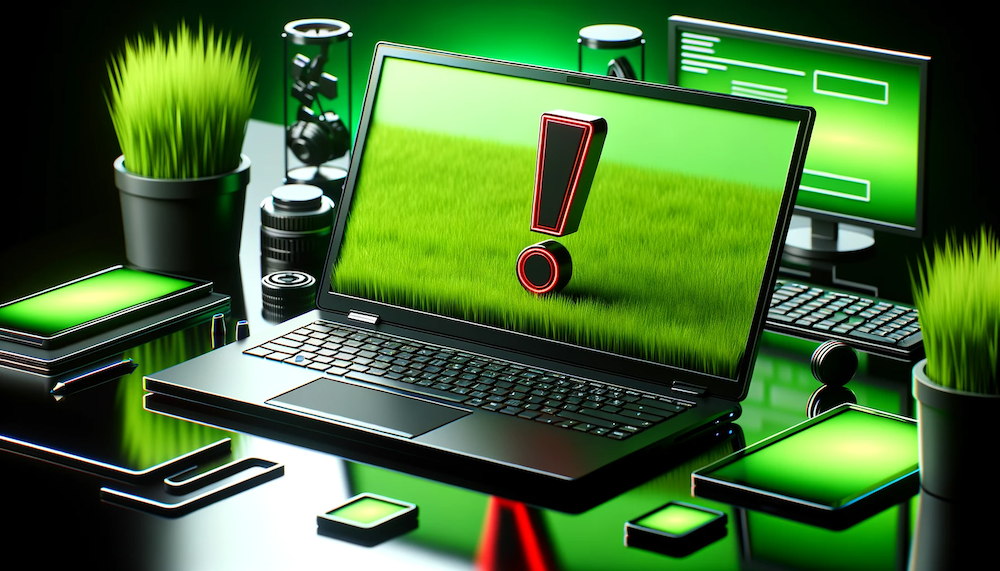 The shrubs are growing over the windows and are encroaching on the front walkway. The plant selection looks straight out of 1992. Don't even get me started on the red mulch…
Your client asks you, "Do I really need to redesign my landscaping? Can't I just let it go for a few more years?"
You cringe. The answer is obvious.
As an expert, you know that some assets become long overdue for an overhaul (despite your customer's opinion). In time, some ideas, good or bad, turn into big eyesores. Design trends come and go. Small enhancements seem like Band-Aids. It's better to just start from scratch.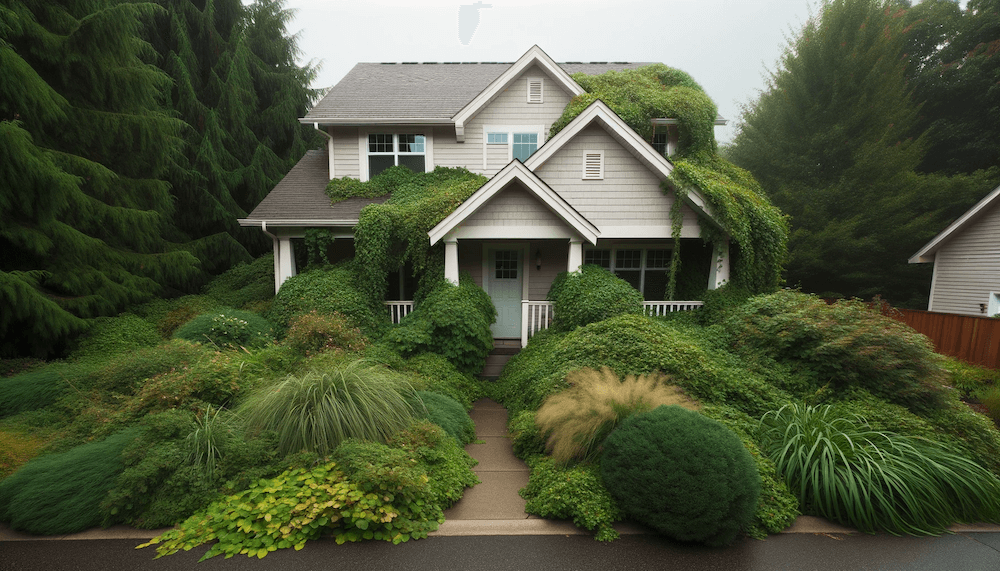 The same may be true about your landscaping or lawn care website design. But just what is its potential lifespan?
What Marketing Industry Leaders Say
According to Forbes, a website, regardless of how well it is designed, will need to be regularly revamped to bolster business growth. Even if it "looks fine" to you, your landscaping or lawn care website could not only lose its impact on visitors, but it could be falling behind your competitors.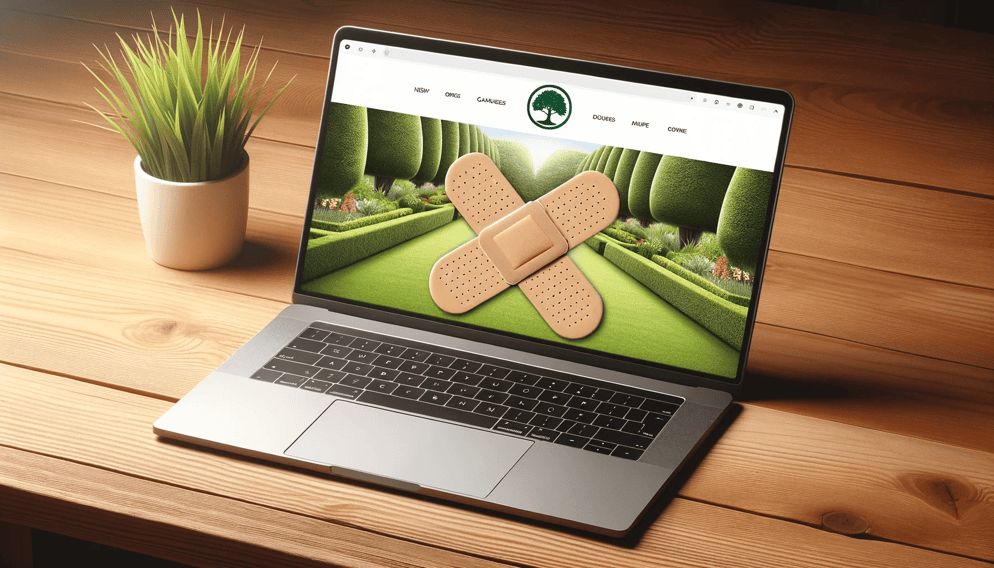 Orbit Media, a respected data-driven voice in the marketing world ran a test. They looked at the top 200 websites and concluded that these top performers redesigned their websites every two years and seven months.
At Landscape Leadership, we feel the general rule of thumb is to redesign your website every four to five years. While the world's savviest websites aim for half of this, it may be a bit overkill for our industry. There are also some other factors to consider which we'll cover in this article.
Image Credits: Dall-E 3
What's Common for the Green Industry?
According to a recent LinkedIn poll, 44% of landscaping and lawn care companies are overdue for a new website.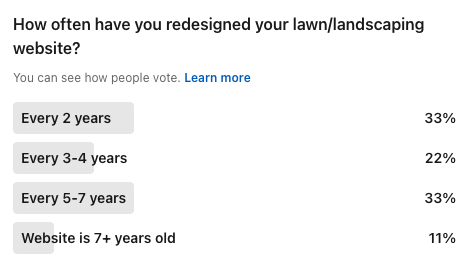 These poll results are a good representation of reality. I get the opportunity to talk to dozens of business owners each year. Many of them can't even remember the last time they've revamped their landscaping or lawn care website. On the other hand, others have tackled more frequent redesigns but have been unpleased with their results.
So this begs the question, is the interval the problem? Well, yes and no. It's very hard to extend a website's life beyond four years. You can make ongoing improvements but eventually, it's time for a redesign.
It's not just a matter of what needs to happen on a more frequent basis but also how it's done.
Remember that landscape design example above. I'm sure you've run across some fairly recent property renovations that quickly turned into a hot mess (or were prone for disaster from the onset).
Whether designing a landscape or a website, this foundational principle is true. The level of expertise, innovation, and experience-driven decisions will drastically impact the future outcome.
[RELATED READING: Check Out These Articles About Website Design & Development]
Need a New Landscaping or Lawn Care Website? Take This Quiz
Review the questions below. Count how many of these 10 statements you agree with.
Our ideal clientele has changed or our website doesn't address them well.
Our website looks too much like our competitors' websites.
Our landscaping or lawn care website design feels outdated in general
Our website doesn't look so hot on a mobile phone (use this

free tool

)
The images and elements on our website load slowly
The visuals (photos, videos, brand style) appear outdated
Our website traffic is stagnant or declining
Website lead generation is lackluster, stagnant, or declining
The user experience on our website isn't great.
It's been over four years since we've redesigned the website.
If you scored more than 4 out of 10 it's time to consider a redesign project.
Making Your Landscaping or Lawn Care Website Last
As I stated, the how of landscaping or lawn care website design is the biggest factor in their longevity. Here are some principles to consider when you consider a redesign project.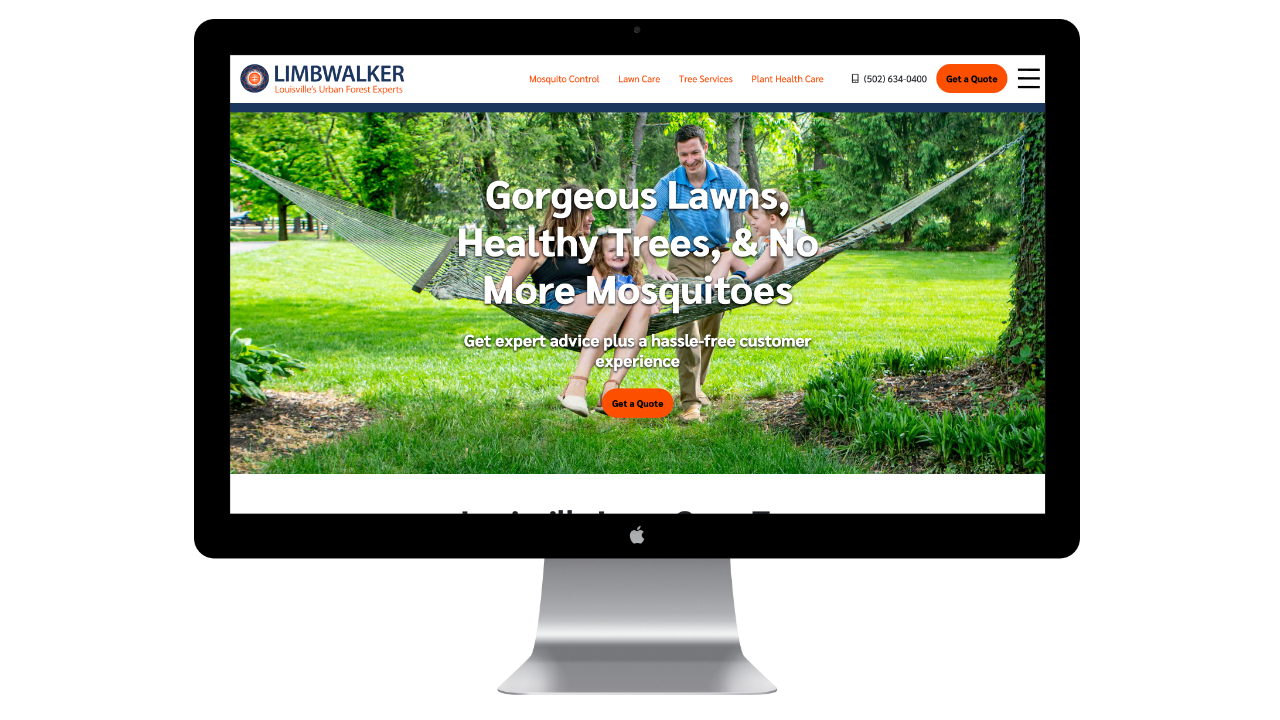 Image Source: Limbwalker Tree Service
Look Beyond the Green Industry for Ideas
Let's face it, the lawn and landscape industry is not known for being on the cutting edge when it comes to what's trending in marketing.
Use outside sources for inspiration. Some ideas won't translate well, but this can help you keep up with current styling and functionality.
Be Wary of Quick, Canned Solutions
You can literally slap together a website in a day on a template site. But do you really want to apply that level of attention to your brand?
You also may have big future improvement limitations with pre-canned templates.
Watch Out for Copycats
If you're hiring a landscaping or lawn care website designer, look through 15-20 of their clients' websites. If you're experiencing deja vu, these may be some unfortunate shortcuts that may cost you in the long run.
[RELATED READING: How Landscapers are a Lot Like Synchronized Swimmers - and No, Not in a Good Way]
Invest in Custom, Quality Innovation
When you talk to a potential website designer, you should get a sense that they have an in-depth process to create a custom solution that fits your needs. It may take 4-5 months to create the best landscaping or lawn care websites.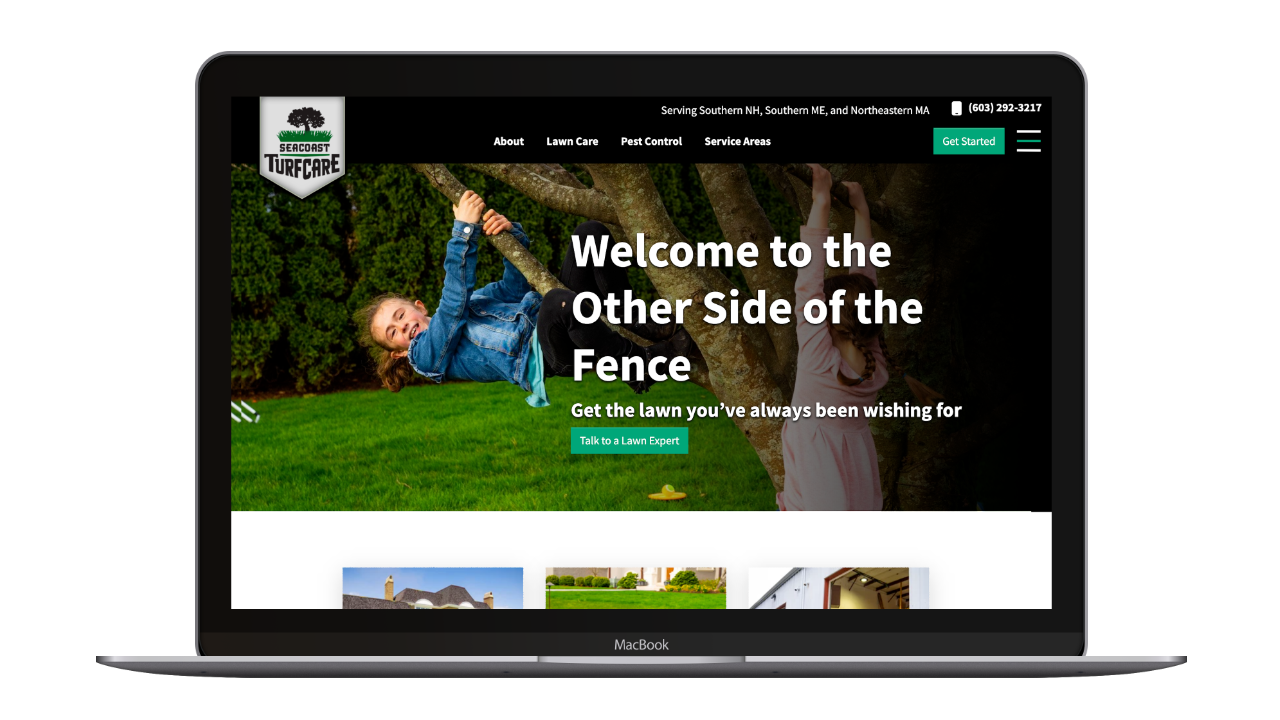 Image Source: Seacoast Turf Care
But the wait will be worth it. Likewise, if you're getting a quote for under $10k for a website, it could be a red flag. Just like you tell your customers, you get what you pay for.
Build on a Scalable, User-Friendly Platform
Template sites have limitations. Even popular platforms like WordPress require multiple plugins (which can break) and can be a bear for your team to update without involving a designer to make small changes.
This is why we often recommend a custom build on the HubSpot CMS. If your long-term update needs are addressed from the original design, it can make updates a snap.
Catching Up & Staying Ahead
In the green industry, there are deeply held values by leaders. They want to their brand to be perceived as a relevant innovator. They know that attention to detail is what sets them apart when offering services that some may view as commodities.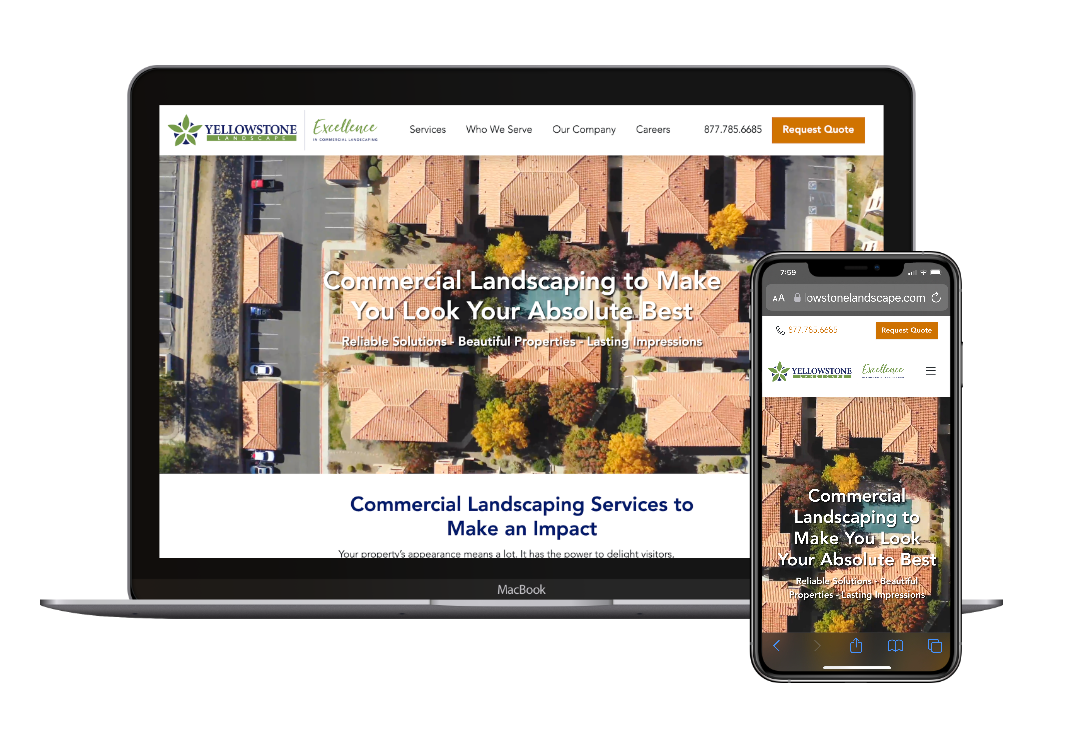 Image Source: Yellowstone Landscape
It's not only about your company's image. It's about your potential customer's journey. At every turn, your prospect should be greeted with thoughtful organization, not chaos. They should find every experience with your brand as refreshing as a thoughtfully designed outdoor space. Distractions and eyesores should not impede them from making a confident decision.
I hope this article has been the nudge (or shove) you need to start making better choices regarding your landscaping or lawn care website. Give these thoughts careful consideration and find a website designer who truly understands what is at stake and can guide you in the right direction.
If you enjoy thought-provoking, data-driven insights like these, subscribe to our blog to get articles delivered straight to your inbox. And, if you'd like to talk about a comprehensive approach to creating a new landscaping or lawn care website, reach out to request a consultation.