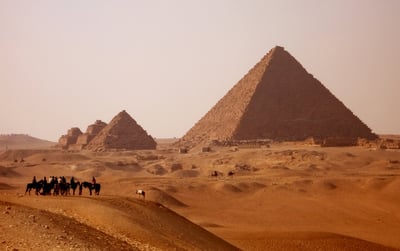 Let's talk frankly about how the size of your company directly impacts your positioning.
I want to share two key insights, the first being: The smaller your company, the more important positioning is.
Hiring a small, unproven company over an established business is a greater risk to the client.
After all, nobody ever gets fired for hiring Brightview (or was it IBM? Same idea.)
Because of this risk, says Blair Enns, "The positioning better be so compelling that the decision maker can hold that flag up to defend their choice."
A compelling case
I faced the same dilemma a decade ago with my young and mostly unknown landscape design firm as I sat in an interview with the CEO of one of the largest yacht manufacturers in the world.
He and his wife were breaking ground on a multi-million dollar home and his builder was steadfastly recommending another long-established landscaping company because of their size and reputation (the home's architect had recommended the homeowners speak with me).
Choosing my firm would be the difficult and risky decision. I never would have been in the room had it not been for my positioning and design expertise related to the home's classic, Tuscan-inspired architecture.
Designing architecturally and period-appropriate landscapes and gardens – like this home and property presented – was my passion (and positioning). And the owner could sense it in the excitement I showed when pouring over the architectural blueprints in his office that day.
Lucky for me, he was willing to take the risk (and pay a handsome design fee while the other company offered it for free… but that's a topic for another day).
Your positioning is what will beat your larger, established competitors. Oftentimes – as in my case – it's the only chance you have to get your foot in the door (and kick the big dog in the balls).
(RELATED READING: Here's How to Make Money in a Small Market With Established Competitors)
"Big" is not a bad thing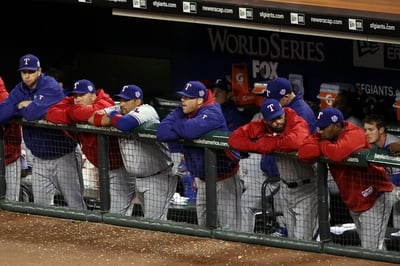 Insight number two is this: The larger the company, the more difficult it is to position the company around a meaningful specialization.
For instance, for a $15million landscape company in Atlanta, "commercial landscape maintenance" might be as narrow as they can go. A local market will only support a certain level of specialization.
At a certain point the better choice is often to play up your size and create a positioning around being "big".
According to David Baker, "The primary advantage of 'big' is having a deep enough bench to deliver on promises."
The largest companies like BrightView, Landcare, and Davey Tree can position themselves around "size" because they have this deep bench (i.e.- dozens of branches, thousands of people, etc.) to work with large clients and properties across the country. And you don't.
Sometimes "big" is a client's safe choice.
Go ahead and play up the fact that you are a full-service, one-stop shop, but, you better be one of the biggest players in your market. Otherwise, instead of being perceived as having a "deep bench" and being a safe choice, you'll be seen as Just Another Landscaper doing everything for everyone who comes through the door.
That's not a pleasant place to be.
You'll need to sharpen your positioning so you can compete against the big dogs in your market.
---
How do you feel about how you've positioned your landscaping or lawn care company? Is 2018 going to be another year of being perceived as Just Another Landscaper or is this the year you begin to truly differentiate yourself from the pack?
As a business owner, you're often too close to your company to objectively evaluate your positioning. Just like how every new parent thinks their baby is the cutest in the nursery.
We can evaluate your company's positioning as part of our Total Marketing Review. For $1,000 we evaluate your positioning and a dozen other categories from your branding and messaging to your website and SEO. Schedule a meeting with us to learn more about our Total Marketing Review.
Not ready for that? Then subscribe to our blog and get our candid insights delivered to your inbox every Tuesday morning. Just add your email address below.
Image credit: Texas Rangers bench