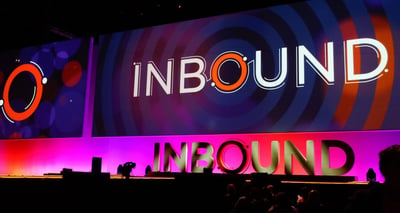 Fall is here, my friends. I hope your year is going even better than you and your team anticipated.
One of our fall traditions here at Landscape Leadership is attending HubSpot's annual Inbound conference in Boston, the largest marketing and sales conference on the planet.
From keynotes to breakout sessions, a common theme at Inbound this year was the idea of "creating experiences" for customers.
HubSpot's CEO, Brian Halligan, spoke extensively about this in his keynote, highlighting many successful startups of the past decade that have crushed their old guard competitors by improving the buying experience for their customers.
Casper (mattresses), Peloton (stationary bikes), Chewy (pet food and products), Carvana (cars) were just a few examples cited by Halligan.
The lawn and landscape industry can learn a lot from these successful companies who are disrupting their unique industries.
To me, improving the buying experience for your customers comes down to one thing: Removing friction from the process.
Consider the companies I mentioned above: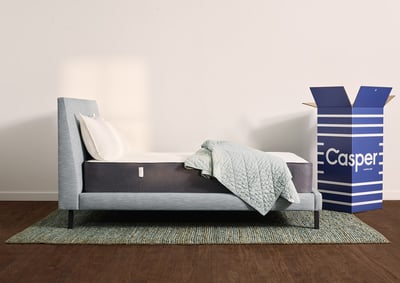 Casper ships your mattress directly to you in a box. There is no store and pushy salesperson to visit. Carvana has a similar model. Peloton provides you with an exercise bike – and personal trainer – in the comfort of your home. Chewy offers auto-shipment of their products and hassle-free returns.
These companies make it easy for their customers to buy from them.
Look around. Most of you are still selling your services like you did ten or twenty years ago. So are your competitors. How can you be different? How can you remove friction from your customer's buying experience?
Let me give you some practical ideas, starting at the beginning of the buyers journey and following it through to the end.
1. Multi-channel communication
I'll be honest with you, this is not a trend I'm a big fan of. And, quite frankly, it would scare the shit out of me if I owned a home services business like you do.
Gone are the days when a potential customer will simply call you on the phone or fill out a form on your website.
Today, communication has become multi-channel and consumers expect you to be accessible and available. This includes channels like...
Facebook Messenger- I imagine you already get a fair share of messages through this popular app (whether you like it or not).
WhatsApp

- Did you know this is the default communication tool throughout Latin America? (Hmm... maybe it would be worth creating a unique WhatsApp account specifically for recruiting.)

Instagram- My girlfriend uses Instagram not only to find local businesses but to reach out to them directly, bypassing their websites all together.
Google My Business- Did you know consumers can reach out to you directly through your Google My Business listing now?
Slack will continue to grow in popularity and, in my opinion, foster sales-related communication in B2B communities.
Voice SEO- Wait, what?? I just learned about this at Inbound from a company called Voicify. The day is not far off when a potential customer not only searches for your company using a smart voice service, like Alexa, but reaches out to you directly through the app as well. It might look like this:

"Alexa, who's the best lawn care company near me?"
"ABC Lawn is 2.3 miles from you and has 43 reviews with an average rating of 4.8 stars. Would you like to direct message them?"
"Yes, request a quote for me please, Alexa."
I'm not suggesting your company has to be active on Facebook, Instagram, GMB, etc., but you should be available in these channels as your customers begin to default to these platforms over time.
2. Conversational marketing and AI
My primary goal in attending Inbound this year was to learn more about what is being called "Conversational Marketing" and the artificial intelligence (AI) associated with it.
You no doubt have seen this in action. This is essentially an automated version of "live chat" on a company's website facilitated by pre-programmed chat bots.
The purpose is to quickly assist a website visitor, whether that is answering a common question, offering him/her relevant content, or putting that visitor in touch with a human being.
I see this as a semi-personalized experience that works at scale, operating 24 hours a day, 7 days a week.
In his session at Inbound, Remington Begg of Impulse Creative, shared some compelling consumer data:
79% of consumers are willing to use messaging apps to get customer assistance.
82% of consumers rate an "immediate" response as very important when they have a marketing or sales question.
Alas...
36% of companies use live chat for marketing, sales, or customer service inquiries.
Clearly, a majority of companies are not meeting consumer expectations or aligning their efforts with consumer habits.
Incorporating conversational marketing and the power of AI into your customer's buying experience is an enormous opportunity for lawn and landscape industry companies.
I'm such a believer that my pet project heading into 2020 is to develop a conversational marketing strategy and program for our clientele at Landscape Leadership.
If you are already a user of HubSpot's software, then you have their suite of conversational marketing tools at your disposal. I recommend you begin educating yourself on these tools and related strategies.
3. Video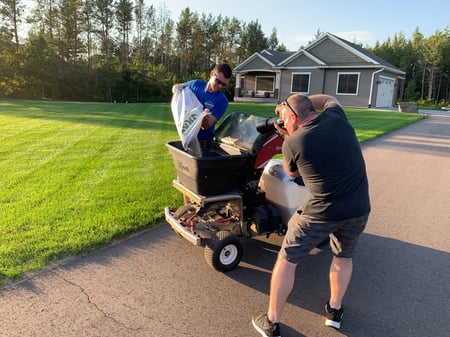 The use of video in every aspect of your business will continue to grow in importance, especially as it relates to your customer's buying experience.
Here are just a few practical examples:
In the not so distant future I see the majority of successful companies in the lawn and landscape industry hiring a video production professional in-house. We're essentially outsourcing this service to our clients right now- and they continually ask for more and more of it.
4. Make it easy to get started
Let's get away from technology now and talk a little more about sales strategy as it relates to your customer's buying experience.
Like I mentioned earlier, it's all about removing friction from the process. Meaning, make it easier to buy from you.
Take a look at how Casper removes friction (and risk) from the buying process:
Online ordering
Discount on first purchase
100-night, risk-free trial
10-year limited warranty
Free shipping and returns
I get it, this is retail, not a service like most of you offer. But you can still learn from Casper and other disruptors like them.
Another way many of you could make it easier for your customers to buy from you is by simply offering pre-packaged options. Bundling your service offerings into Option A, B, and C is an effective way to get your potential customer to take their first step down the buying path.
You see this in every industry today. In fact, you've probably purchased a service of some sort based on this principle in the past month I would bet.
I've written extensively about offering options when selling landscape design. Bundling your services into options can also be effective when selling lawn care programs, plant health care programs, irrigation service, landscape lighting service, seasonal color programs, etc. That's just off the top of my head.
5. Make it easy to quit
This approach might be a little counterintuitive but hear me out.
At Inbound I attended a session led by the owners of a marketing agency in England. Their topic was something like "fast growth at scale".
They did two things that caught my attention:
They created a very inexpensive offer to get customers to say "yes" and they made it really simple to get started (literally, a "buy now" button on their website).
They also made it really easy for customers to quit working with them.
This straightforward approach removed much of the risk associated with buying their service. It was easy for a customer to get started... and just as easy to quit if they weren't satisfied.
They dropped long-term commitments and contracts. They stopped wasting time harassing unsatisfied customers who wanted to bail anyway.
For a customer, dropping their service was as simple as sending an email or making a hassle-free call. They are going to quit anyway, might as well expend as little energy and resources as possible, right?
This approach certainly isn't for every business in the lawn and landscape industry but I think it could be considered by those companies with aggressive growth goals who experience regular customer churn (i.e.- lawn care operators).
6. Make it easy to pay
Just as you want to make it easy to get started working with you, you also want to make it easy for your customers to pay for your services.
Can you package every offering as a monthly subscription and ding your customer's credit card for automatic payment?
This is how consumers are accustomed to buying in 2019. Thank Netflix and Amazon. How can your business model them?
Sending automated, recurring invoices that your customers can pay online is a step in the right direction.
Software, like PandaDoc, allows you to easily get a digital signature on a contract and collect a down payment via credit card or ACH.
Make it easy on your customer... and yourself!
---
I hope some of these points and examples are helpful to you and your business. In the coming months I encourage you to reflect on the past year and think deeply about how you can improve your customer's buying experience.
Want more insight like this? Subscribe to our blog by adding your email below or go here.