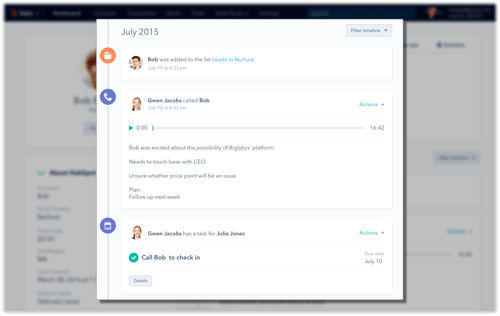 This article first appeared in the January 2017 issue of Lawn & Landscape magazine.
CRM (customer relationship management) software is a category of software designed to help businesses of all sizes manage customer and prospect data, store past interactions with customers and prospects, and automate sales tracking, reporting and forecasting.
Each of these is extremely important when growing a business. Yet, a large majority of companies in the lawn and landscape industry do not utilize CRM software company-wide.
Instead, a "franken-ware" solution is implemented where employees are free to haphazardly combine Excel spreadsheets with Outlook, Quickbooks and other business software applications. Valuable sales data and customer information is scattered across people and platforms, difficult to access. Sound familiar?
All companies, regardless of size, should implement CRM software company-wide.
The earlier you implement this technology the easier it will be on your company. It is very difficult for an established company with bad habits and loose processes to adopt new software and get employee buy-in. Extreme resistance is much more likely. So start early.
The case for CRM software in your company
There are three big-picture reasons to implement CRM software in your green industry company: reliability, accountability and scalability. Let's look at each of these.
Reliability
CRM software offers a single platform from which all employees can manage and access customer and prospect data. This leads to accurate and reliable information.
With a franken-ware approach to software a business cannot rely on information to be up-to-date and accurate. This leads us to…
Accountability
It's extremely difficult to hold employees accountable – especially on the sales side – if their customer and prospect information is not reliable and accessible company-wide. CRM software offers the ultimate in employee accountability because it serves as a window into the company's and individual sales peoples' activities.
This is one reason you'll get resistance from sales people when implementing CRM software: They don't want the accountability.
Scalability
Technology and software is critical for growing and scaling your business in a predictable way. As you add more and more people to your organization, you all must operate from the same playbook.
Growth starts on the sales side, so it should be managed properly using CRM software and sales-related processes developed around the CRM.
(RELATED READING: What Really Impacts Your Bottom Line?)
What to look for in CRM software: 5 essentials
There are many, many CRM software solutions available. The research required can be a little overwhelming. Here are five essentials to consider as you begin your research.
Multi-device, cloud-based
If your CRM software is to be adopted company-wide it needs to be easily accessible to all of your users, especially those in the field. The software should be cloud-based and available on multiple devices. Look for software with a web-based app for desktops and laptops and a mobile app for phones and tablets.
User Experience
Your team won't use the CRM if it's clunky or overwhelming in any way. It needs to be intuitive and easy to use. Have a sales person demo CRM software with you as you go through the research process.
Customizable user permissions
You'll want to have control over what users can see and do in the CRM software. As an example, you may not want specific users to be able to export a customer list. Choose CRM software that gives you the ability to customize user permissions like this.
Capture communication
Look for CRM software that allows you to easily capture communication with your customers and prospects by syncing with your email client, whether that be Outlook or Gmail. Some CRM software will even record and store your phone calls.
This sync should be seamless; otherwise your users will not consistently update the CRM manually when they communicate with customers and prospects.
Sales pipeline reporting
Get rid of your Excel spreadsheets and start tracking your sales pipeline using software. Choose CRM software that gives you the ability to track all of your leads through your unique sales process. This will make your sales reporting much easier and much more reliable, which I mentioned above. Sales forecasting will also be more reliable.
(RELATED READING: How to Set Up a Sales Tracking Process for Your Landscaping Company)
Our recommendation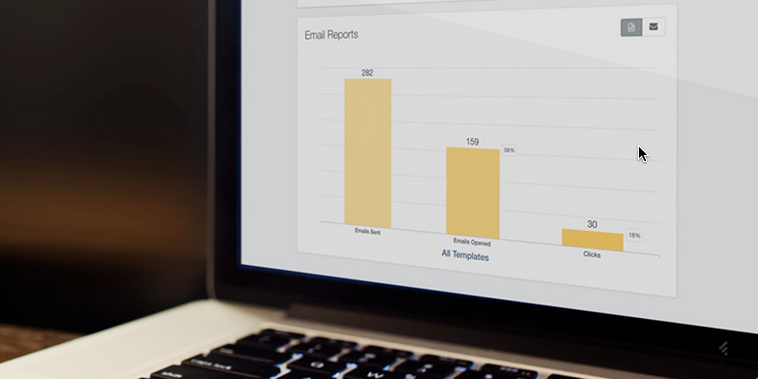 Note: This recommendation was not included in the original Lawn & Landscape article. We've been asked numerous times what CRM software we recommend so I thought I would share our thoughts here on our website.
I'm sure this comes as no surprise to many of you when I say we recommend HubSpot's CRM and sales platform.
We use this at Landscape Leadership and about half of our clients use HubSpot's CRM as well.
The "5 Essentials" I listed above are all covered with HubSpot.
What we appreciate most about HubSpot's CRM software is that it is very user-friendly. If you've used CRM like Salesforce in the past you know how overwhelming it can be. HubSpot is the opposite of that. Because of this, your team can get started quickly and mostly pain-free if you have a good on-boarding and training process.
We also highly recommend HubSpot CRM because of their "freemium" pricing model. This is perfect for the small to medium-sized businesses in the lawn and landscape industry. The free version of the CRM will be all that many businesses will ever need. Yes, I said FREE.
HubSpot also offers some really slick premium features that will cost $50/user each month. This is a very scalable pricing model in my opinion. A company could have ten users using the CRM for free and two key users with access to the premium tools and only pay $100/month.
If your company already uses HubSpot's marketing platform then stacking on the sales platform and CRM is an absolute no-brainer.
There's a lot to like about what HubSpot is doing with their sales platform and tools right now. In our opinion it is the absolute best CRM software for companies in the lawn and landscape industry.
If you are a green industry company interested in learning how we could help you implement HubSpot's CRM company-wide please reach out to us here. We handle the set-up and customization as well as training and support (technical support, not emotional support :-). We'll even teach you how to run an effective, engaging sales meeting leveraging HubSpot's CRM. About the only thing we won't do is give your sales people a kick in the ass if they don't use the software. That's on you :-)