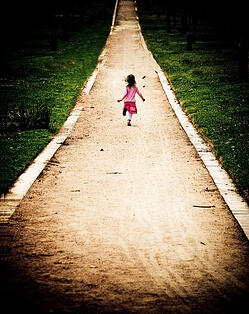 What words do you use when you describe your company and services to a prospect? Do any of the following come to mind?
Quality
Custom
Experienced
Dependable
Award-winning
Superior Customer Service
Guess what? These words are meaningless. Maybe not to you, but to those who's perceptions matter most: your prospects.
Why do these words ring hollow in the marketplace? Because there must be a proponent for the opposite position. And there never is.
Do you know of any green industry company who stands for "unquality"? Does your competition tout themselves as being "undependable" or offering "inferior" customer service? Of course not.
As management consultant Peter Drucker once said, "What everyone in a business believes to be quality turns out to have little meaning to the customer."
And from
The 22 Immutable Laws of Marketing
by Al Ries and Jack Trout:
"Everybody stands for quality. As a result, nobody does."
The biggest mistake of all
A quick glance at your local Yellow Pages or trade publication will reveal a handful of unfortunate green industry companies using these empty words in their company name, thus rendering their name meaningless (and forgettable).
Here are just a few from my phone book (yes, I still own a phone book):
Quality Irrigation
Custom Concrete
Integrity Landscaping
And this being the single most important marketing decision you can make!
Integrity Landscaping!?!?!?
Choose your words wisely when describing your company and services. Choose words that are simple, benefit-oriented and available (meaning not already belonging to a competitor).
In a recent conversation with John Roark, co-owner of Roark's Garden Center in Hudsonville, Michigan, I said, "You've created quite a niche by selling inexpensive plants."
He looked at me incredulously and replied, "Inexpensive? We sell CHEAP plants!"
That's John's word. And his prospects understand it.
What's your word?
Did you find this helpful? If so, subscribe to our blog and receive new articles instantly. If you want to get in touch just fill out our handy contact form or call (800) 681-9169.
image source:
Nina Mathews Photography