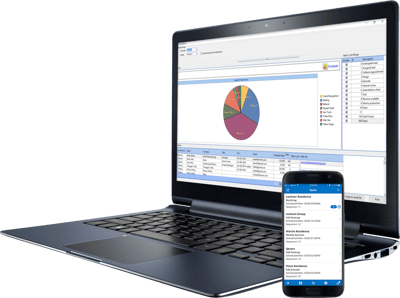 As a digital sales and marketing agency for landscaping, lawn care and tree service companies, we use a variety of software to help our clients succeed. Implementing new software in a green industry company isn't always met with enthusiasm. Change is difficult and these new systems can require a lot of work initially. But, as our clients have seen, the results are worth the investment.
Our friend, Nanette Seven from Include Software, has helped hundreds of green industry companies implement their all-in-one business software, Asset, in their businesses. We invited Nanette to share her experience in this guest post. Whether implementing software like Asset, a new landscape design program, or sales and marketing software like HubSpot, this article will have some helpful, practical advice for you.
Full disclosure: Include Software is a client of Landscape Leadership's.
You've probably heard through the grapevine that implementing new landscaping business software is no small feat - and that's certainly true. It takes time and patience to undergo the process and to successfully implement it into your business. But if you've gotten to a point where landscaping business software can help your company grow, then it will absolutely be worth that effort to integrate it into your organization.
While I can't say that there is anything which will make the implementation process simple, there are definitely some things that can help make it go more smoothly. I recently spoke to three of our Include Software clients who have already been there and come out on the other side with healthier and more productive businesses. While none of them would say it was an easy experience, all three of them would say it was a necessary one. And, all three have learned from their experiences and have some advice they would share with those just starting out.
Here are 7 expert tips to consider in order to successfully implement landscaping business software.
1. Be Open to Change
As new clients begin the implementation process I'm honest with them. I tell them it's going to be hard. Because it is. There is very little that is fun about implementing landscaping business software like Asset. But it's a process you have to go through and at the end of the day, you're going to be better off when you do.
Once the software is fully implemented and you're successfully up and running you're going to be more efficient and get home to your family quicker; you're going to be more profitable and by working smarter, not harder; and you're going to grow. But it's going to be painful right now and the only way to trudge forward is to be open to change.
Mike Ericson, accounting manager for Grunder Landscaping Co., in Miamisburg, Ohio, admits they were not initially as open to change as they thought they were when they initially implemented our Asset software in 2012. Ericson says that instead of adopting new ways of doing things, they were trying to find ways for the new software to do things the way they've always done them. Ericson says it was a constant battle and they ultimately realized they had more "workarounds" than they did procedures. When they finally opened up to the real change that software could bring, they began to see the benefits.

If you can go into the process with an open mind and a willingness to try new things, there will be a lot less resistance in terms of adapting. Fighting it will only be a setback in the process.
2. Set Goals and Stick to Them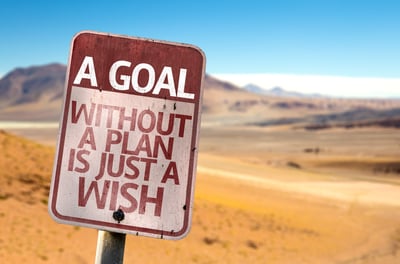 As our clients begin the Asset implementation process, we always encourage them to create goals and then stick with them. It's okay to make changes to your initial goals or the timelines you've set, but try to stay in that goal-oriented frame of mind so that you always feel like you're striving for something. You should definitely set a goal for when you hope to be operational by, as well as smaller goals along the way.
As you hit milestones, celebrate them. Get the team together and high-five each other. Make a verbal point of acknowledging how far you've made it and that you've achieved a goal you set for your company. Then, keep the momentum going and look ahead to the next goal. Instead of looking at it all as one enormous task, keep striving for those small goals and you will get there.
3. Don't Be a Lone Wolf
Know from the start that it takes a team of professionals to help make the software implementation process successful. We advocate having a project manager who oversees the entire process but also ensuring that there is a manager that is in charge of or responsible for their own area of expertise - whether that be sales operations, accounting, or production.
John Puryear, president of Puryear Farms in Gallatin, Tenn., emphasizes the importance of not trying to tackle this effort as an individual by saying that "it takes a team." In his company, he has a project manager who was assigned to be the "guru" of the Asset software. And then he has "area experts" for everything from payroll to job costing.
"Rather than have one expert, we have a team of experts that each know their area really well," Puryear says. "Then we have a leader who oversees all of this and has a deeper understanding of the system as a whole. This does not necessarily have to be the owner- in our case it's not. I know enough about the system to get me by but I am not the guru on it."
4. Ditch the Bad, Move Forward with the Good
As you begin to go through your existing data and your current systems and processes, this is the perfect time to "clean house." Take advantage of this time to take the best of what you have done and move forward with that. It may mean looking at your data and making sure you are consistent with things like addresses (do you abbreviate to St. or do you spell out Street, for instance?). It may also mean putting systems in place that weren't already there.
Puryear says that during the Asset software implementation process one of his biggest problems was the fact that certain systems and guidelines were not already in place in his company - and there was really no way around that. For instance, in terms of production standards, such as how many man hours it might take to plant a tree, Puryear says they just didn't have the data - and they needed it.
"Compiling it all was a monumental task - but it had to be done," he says. "Frankly, we should have had it done already, but we didn't. It was exhausting but now that it's done, we are able to be more precise and ultimately more profitable with our bids. In the end, it was worth all the effort."
5. Once You Commit, Commit 100 Percent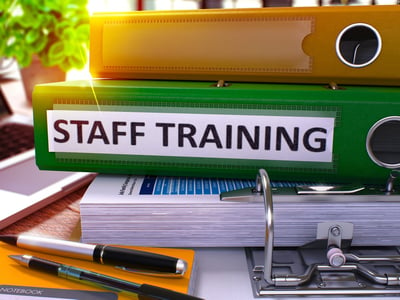 When it comes to successfully implementing landscape business software, like Asset, getting everyone on board is key, says Bill O'Neill, controller for Total Turf Golf Services in Huntingdon Valley, Pa. But he admits that's not always easy, adding that it's "human nature to resist change." He says the best way to do so is to have management "talk it up," and be as positive as they can.
"A lot of time owners don't look forward to the software implementation process because they know it's going to require a lot of downtime and training," O'Neill says. "But everyone else picks up on that lack of enthusiasm. You need to be focused on why this is such an important change and how it's going to pay off. Once you've committed to doing this, you must go all in and encourage your people to adapt."
O'Neill is right. If your people don't buy in, you're not going to succeed. As an owner, if you do not champion the commitment, your people are going to fall back on what's easiest. Part of being committed is holding people accountable. Be the leader of the change and hold your people accountable to sticking with it.
6. Embrace Your Mistakes
It's easy to get discouraged by mistakes and to let them hold you back. But use those frustrations to learn and grow. The only way you will keep moving forward is to push through those trials and troubleshoot problems. At Grunder, they found those learning opportunities to be one of their best growth tools.
"As we implemented Include Software's Asset software, we learned the most from when something went wrong," says Ericson. "By finding a mistake, retracing the steps that created it, and recreating the mistake in a simulation, we could very easily see the correct procedure to follow in order to avoid the issue in the future. Most of our procedures are the result of mistakes that were made initially."
7. Don't Get Discouraged
If you understand going into the process that it's going to be difficult, you might be able to avoid some of those feelings of discouragement and disappointment that we often hear are associated with the software implementation process. It's challenging for everyone.
"We got discouraged," admits Grunder's Ericson. "When things did not work out as we expected, we started pointing fingers. But things turned around. Once we invested the time and recognized the natural flow of the software, we were able to see the power of the system and get out of our own way."
Ericson says that today they are in a much better state - but it took time to get there. Like any change, you have to be willing to put the time in and to fight the discouragement you may feel in the beginning.
"A lot of our early issues came from not knowing how things were going to turn out," he adds. "Now that we understand the output, the inputs are a breeze. We can focus more on the results because we can trust the processes that get us there."
Now is the Time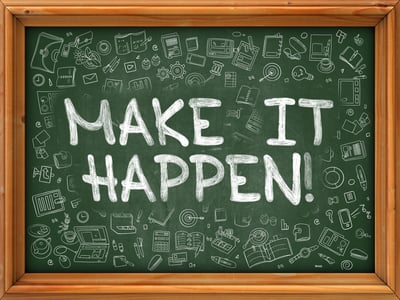 I often get asked what is the best time to start the implementation process for our software and the answer is simple - there is no best time. Things are always going to be busy. There will always be an excuse or a reason why now is not the right time.
Ask yourself how much is it costing my business by not incorporating new landscaping business software? If you've grown to the point where you know you could benefit from implementing landscaping business software, like Asset, then now is the time. By putting it off, you're just holding yourself - and your company- back from growth.
Again, a big thanks to Nanette for her contribution with this article. We invite you to check out Include Software's products, including Asset, which will help the estimating, accounting, reporting, and operations of your landscaping company.
For more expert tips such as these, be sure to subscribe to our blog to get new articles right in your inbox.