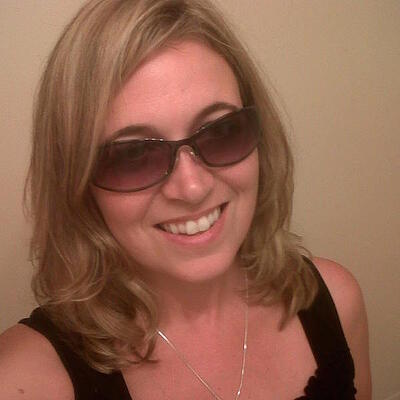 It's hard to pick what I like best about Pamela Weir.
Like me, she was bitten early on by the entrepreneurship bug and spent several years building her own small business, Mythos Marketing.
When we spoke for the first time, we geeked out together over a blog we both enjoy, Marcus Sheridan's The Sales Lion.
She casually slipped into conversation that she's on a roller derby team. Roller derby, guys. It basically entails skating around in a loop and trying to knock people down — and it's way harder than it sounds.
Pamela offers a unique subset of knowledge from her own corner of the green industry: landscape lighting. She can wax poetic about voltage and throws around terms I have to excuse myself to google.
These "fun facts" only scratch the surface of who Pamela is. And I'm happy to announce that she's also the newest member of the Landscape Leadership client services team, working alongside Pete Mihalek as our second Content Leader. (Oh, and by hiring her, Landscape Leadership officially went global: She lives in a small town near Toronto, Ontario!)
Meet Pamela
Before coming to our corner of the world of inbound marketing in January 2015, Pamela was marketing manager for the Illumicare Group, a Canadian LED lighting manufacturer. She was hired during the company's infancy and helped grow the brand and its marketing strategy from the ground up.
Pamela's favorite aspect of our industry: the artistry. "During my first landscape lighting design project, I couldn't believe how quickly a landscape design could transform from a huge, manicured, green space into an intimate masterpiece once the sun set," she says. "From then on, I was hooked."
Having originally planned to pursue a university degree in forestry, Pamela says this job is the closest she's going to get to her dream of working outside for a living — she shares several of our clients' passions for sustainable landscaping and putting energy-efficient technologies to work in the landscape.
In her role as content leader, Pamela says she's most looking forward to learning more about what each of our clients do, how they do it, and why their clients love working with them — then applying a healthy mix of storytelling and analytical strategy to get the job done.
Building On Our Team Culture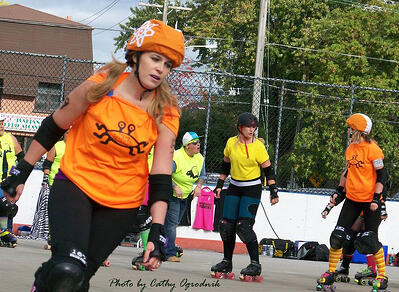 Because our small team is scattered across North America, it'd be easy to assume our interactions are little more than pixels on a screen — but through conference calls, video chats and extensive swapping of animated GIFs to express our emotions, we're as tight-knit a bunch as many teams working side by side.
A frequent topic around our digital water cooler: FOOD. Everyone at Landscape Leadership has their own culinary obsessions. Pamela's visited many of Guy Fieri's favorites from Diners, Drive-Ins & Dives throughout her travels, and I can't wait to pick her brain on poutine — and her favorite Portland food truck "pod" stall, which apparently she can't rave about enough — when we finally get together in person during our first company retreat.)
She's been with us for only a few weeks now, so I'm just getting to know Pamela.
What I do know: Pamela has an infectious laugh that I've already enjoyed on team calls and several one-on-one conversations we've had throughout her onboarding. I can't wait to watch her take the reins on the editorial planning and content creation for several of our clients — and share her knowledge and laughter with them, too.
Oh, and next time you talk to her…see if she answers to her roller derby name: Pamarchy.