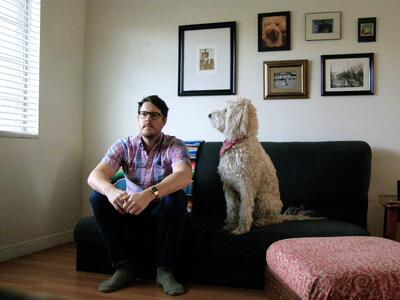 If you asked Chris and me the best part about working in this industry, we'd have one of those "JINX!!" moments: Both of us immediately say it's the people, hands down. Our newest hire has a different perspective.
I like that it's outside. Simple enough.
But I also like that while technology consumes us a little more each day, at the same time we're realizing and learning (through technology) how important it is to be outside, stay outside and what the benefits are from beautifying the space around us with the green goods, hard good and professional services our industry provides. Working for Landscape Leadership kind of puts me at the intersection of all of that.
Meet Pete
Meet Pete Mihalek, Landscape Leadership's newest hire. Pete is a digital native who also happens to have a great green industry background — he is one of "those people" who Chris and I have both loved working with so much. Let me tell you a bit about him.
After graduating from John Carroll University near Cleveland, Pete went to work for Meister Media Worldwide, where he was an editor for
Today's Garden Center and Greenhouse Grower magazines. In the years leading up to joining our team, he was actually in my old position as managing editor of Lawn & Garden Retailer magazine at Scranton Gillette Communications. His B2B experience, although not directly related to landscaping, has given him a huge leg up in his ability to talk with business owners and pick up the landscape-industry lingo like lightning.
And his green industry experience didn't even start there — it goes all the way back to Pete's pre-college days, when he worked at Gali's Garden Center in Beachwood, Ohio, and later Gethsemane Garden Center on Chicago's north side. Pete even met his now-wife, Sara, while they were both working at Gali's back in 2003 — and now they're expecting their first child!
What can I say? These industry ties run deep.
Yeah, but what's he doing?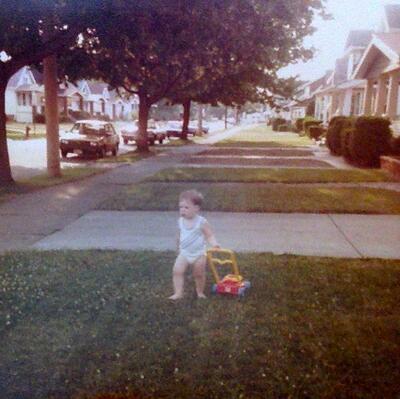 Pete's new position: Content Leader. What does that mean, you ask? He's in a glorious hybrid role that blends account manager and in-house writer; he's taken on several of our client accounts and will manage their content from keyword research and content planning all the way to publishing and promotion. This is Landscape Leadership's first hire in this capacity, but it's definitely not our last. (As we grow our client roster, consistency during the content creation process is a must for our team!)
I'm happy to report that after just over a month with us — and starting in the smack-dab middle of the holiday season, no less — he's already killing it with his editorial planning and has tackled his writing responsibilities head on.
Many of our clients have already gotten to know him pretty well… He fits right in, from his animated-GIF skills to his wry sense of humor.
Get to know Pete
I've actually known Pete for many years — we worked for competing publications, then I recommended him to my boss for my job when I left to fly solo for a few years — but even I learned a few Fun Facts™ about him while putting this article together.
Here are a handful of them:
Pete is gung-ho in his quest for awesome food: "Last March, a buddy and I met in Austin for a BBQ tour. Two and a half days, seven BBQ joints. We waited three hours in line to eat at Franklin Barbecue — typically considered the best BBQ in the country." (Ed.: If you're into Texas barbecue… Blech. Hey, Pete…when you want real barbecue, head to Kansas City for some Oklahoma Joe's.)
Pete and Sara just closed on their first house and will be returning in 2015 to the Cleveland area to start their family.
Pete abandoned a burgeoning tennis career for a full-time job at Gali's: "I played on John Carroll University's tennis team for one semester… I left the team undefeated in singles — a whopping 2-0. Unofficially, I think I have the highest winning percentage in school history."
Pete's dog, Olive, loves to accessorize (as you'll see in the above photo). She's getting an Etsy-handmade "shabby chic" bandanna this year for Christmas.
Pete is awesome.
What can I say? We're pumped to have Pete on staff with us for so many reasons. We start 2015 with a renewed focus on creating kickass content — and have a kickass Content Leader to help take us there.