Landscaper + An All-Inclusive Tropical Resort: Video Marketing Case Study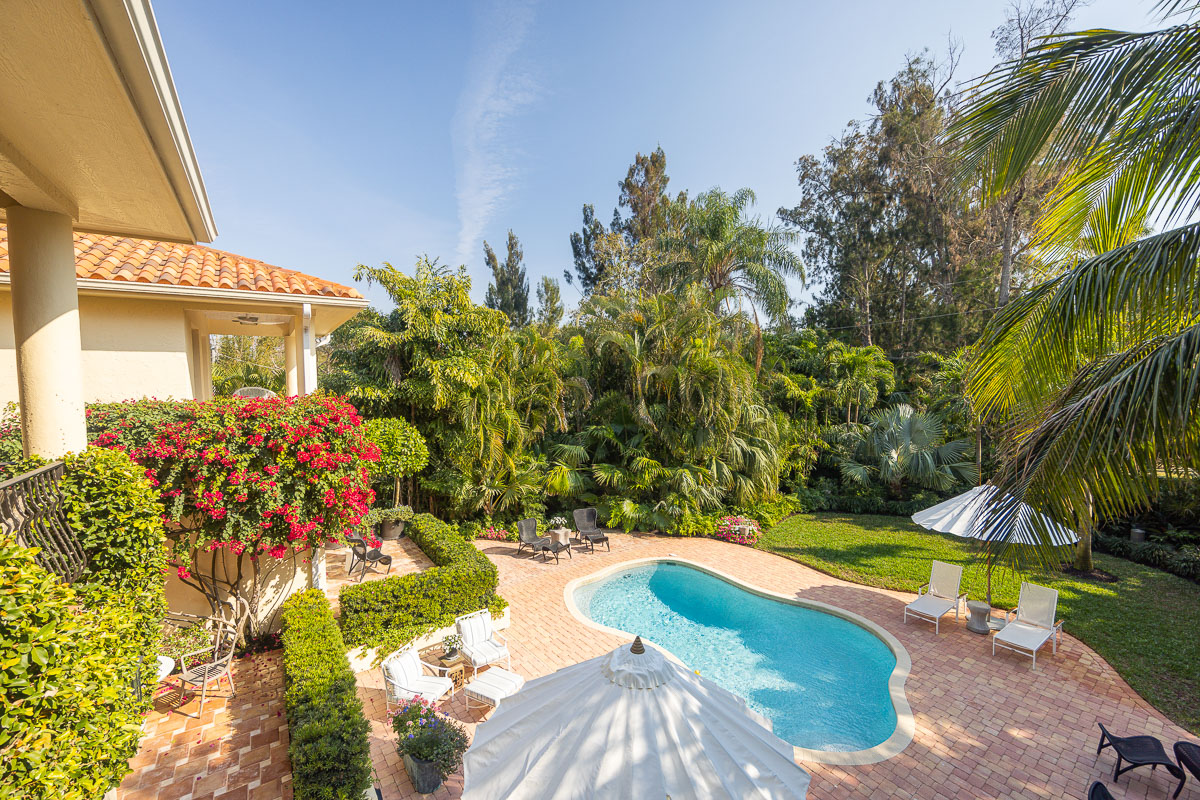 I was borderline giddy when Ryan Empey, owner of Tropical Gardens Landscape in Sarasota, FL decided to partner with Landscape Leadership to transform their marketing. This sunny Florida market is packed full of affluent homeowners with gorgeous homes.
Plus, a client in the Sunshine State means this Pennsylvania boy may get to wiggle his cold, winter toes in the white sands of Siesta Key beach in the middle of February. Nothing wrong with that!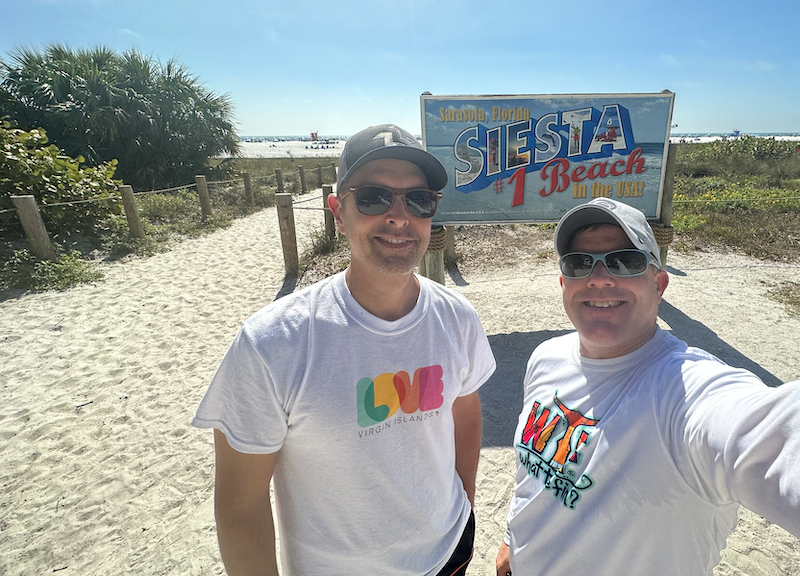 When we laid out Tropical Garden's marketing strategy, one of the critical elements I included was professional photos and videos for their new website we were developing. And it should come as no surprise (for those of you who follow our video production work), that I had a fun concept for his three videos.
Nothing amps me up more than anticipating a trip to the tropics: palm trees, warm breeze, good cocktails, and not a care in the world. Ahhhh....that's money well spent and I'd do it every week if I could.
"We create backyard resorts," is a common phrase I've heard many times in my past 20+ years in the green industry. We would love it if homeowners would take just some of the money they spend on vacation memories and invest it into something they can enjoy every day. Then they really could have a vacation anytime they wanted.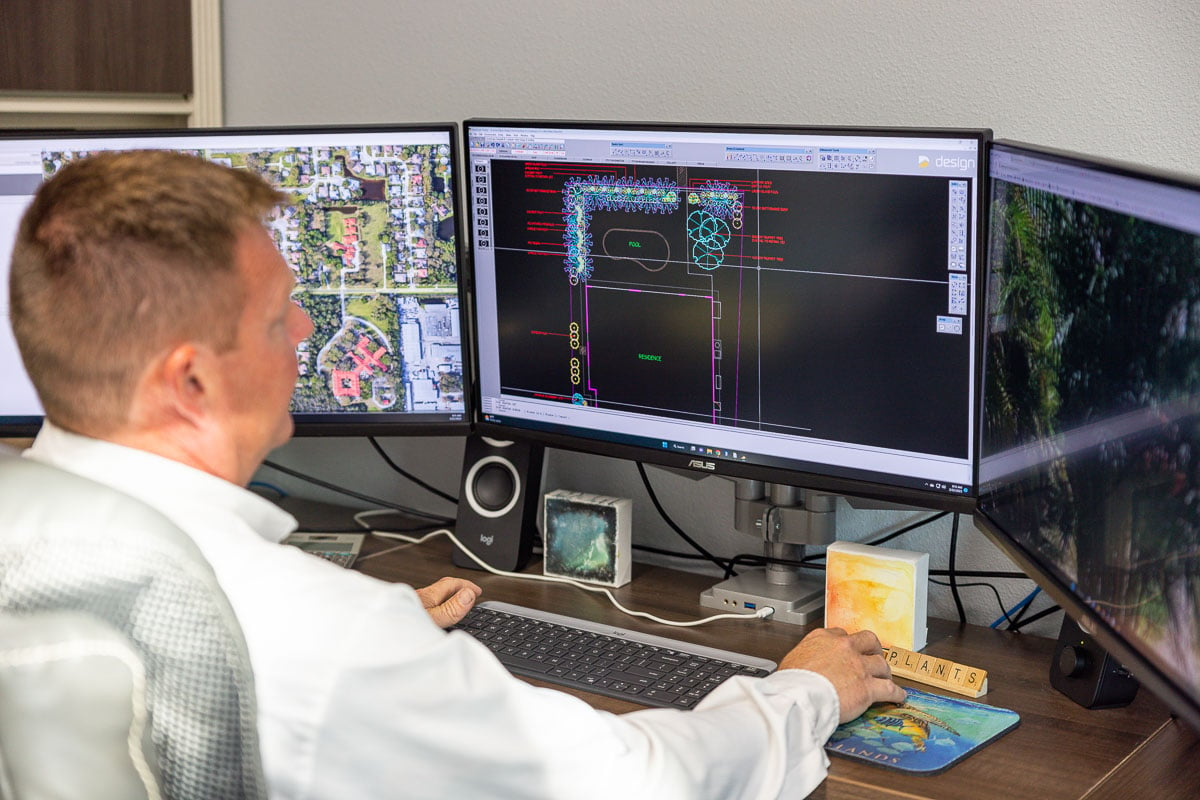 Cue the puns and metaphors…I couldn't help myself. There was no way Ryan was getting Just Another Landscaper marketing video.
Behind-the-Scenes Video
Okay, in full transparency, Mike (videographer) and I are doing a little bit of play-acting in this video. I didn't wait until we got to Sarasota to come up with this idea. Each caption and shot was laid out months in advance. But…it does make for better video storytelling. Enjoy!
Landscape Design Marketing Video
There were so many tropical vacation puns and metaphors to utilize. I just kept thinking of those Corona Beer commercials where it opens on a tight shot of someone sitting in a chair on the beach. Then, it slowly zooms out to reveal more of the big picture and makes you grin when you realize what's going on.
Then there are those all-inclusive beach resort videos. It's like non-stop fun and everyone is so darn happy. A thoughtfully-designed landscape can accomplish the same goals. Check it out.
Landscape Maintenance Marketing Video
Tropical Gardens limits the capacity for their maintenance accounts. They want to manage residential estates, performing their full array of services for a worry-free property.
RELATED READING: How the Perception of Exclusivity Can Make You More Money
I was flooded with memories of what it's like to go to an "all-inclusive" resort. Order anything you want. Everyone waits on you with a smile. You don't have to lift a finger unless it's to shove that gourmet dessert in your mouth. Get a massage. Catch that evening's entertainment act. Nothing but fun times ahead. Enjoy the puns.
Lawn Care Marketing Video
For the final video, Ryan wanted to focus on one of their maintenance services, lawn care programs.
On one of the tropical vacations we've taken, my wife and I felt like pampered VIPs on exclusive excursions and seated at the best tables. I saw the puzzled look on others' faces as we were escorted like we owned the island.
It was like the red carpet was rolled out for us. Hmm…what about the "green" carpet…
What Ryan Had to Say
One of the main reasons this shoot turned out to be such an epic success is because of Ryan's dedication to the process. I always do my best to make this as easy as possible on our clients, but they do have to be involved.
Ryan needed to line up locations, customers, team members, and get a few props I requested. To say that he and his team took that seriously would have been an understatement.
RELATED READING: 3 Ingredients for a Successful Landscaping Photography Shoot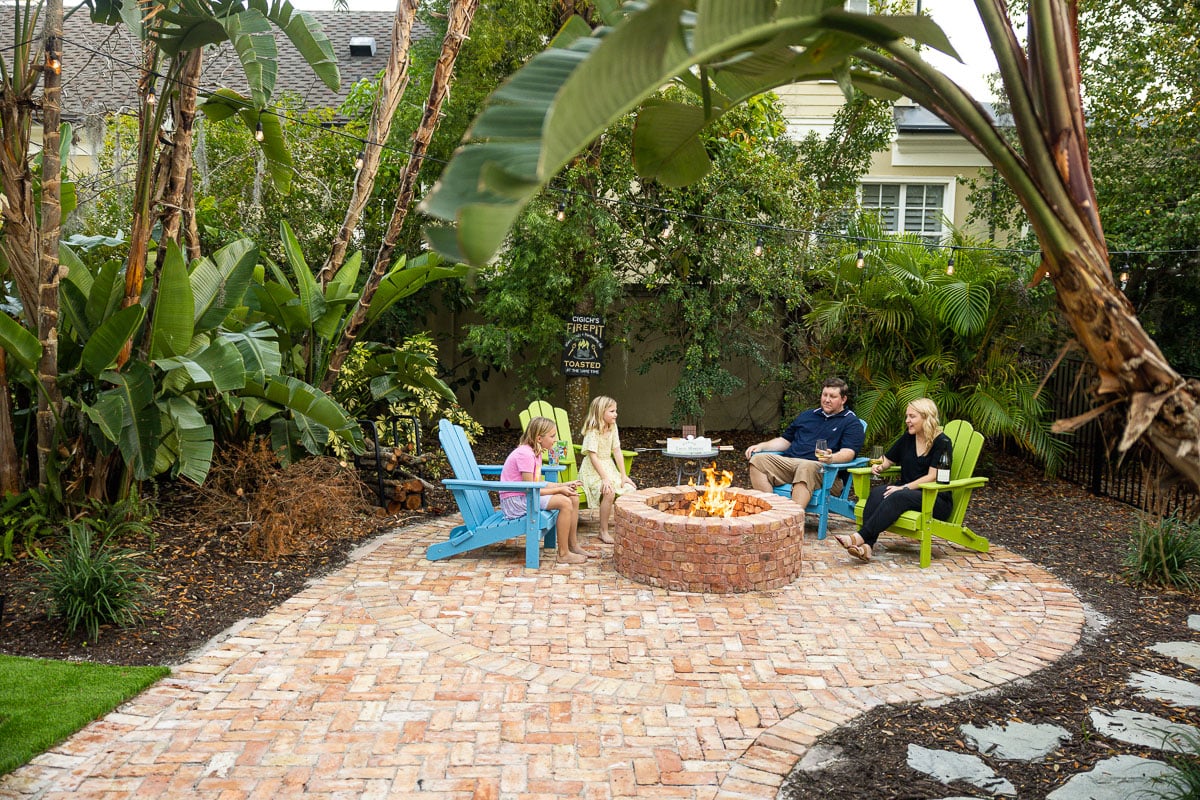 From the full array of charcuterie boards, smores paraphernalia, a customized piece of artificial turf, to the Adirondack chairs actually in his brand colors (an extra touch he thought of), each step of the two-day experience was a lot of fun for all of us.
"Chad and his video team at Landscape Leadership were incredible to work with! Based on prior experiences, we were not expecting the forethought that goes into making these videos. Chad was highly organized and had every single shot and scene well thought out beforehand. Extremely professional and they have a unique ability to make videos fun!" - Ryan Empey, Owner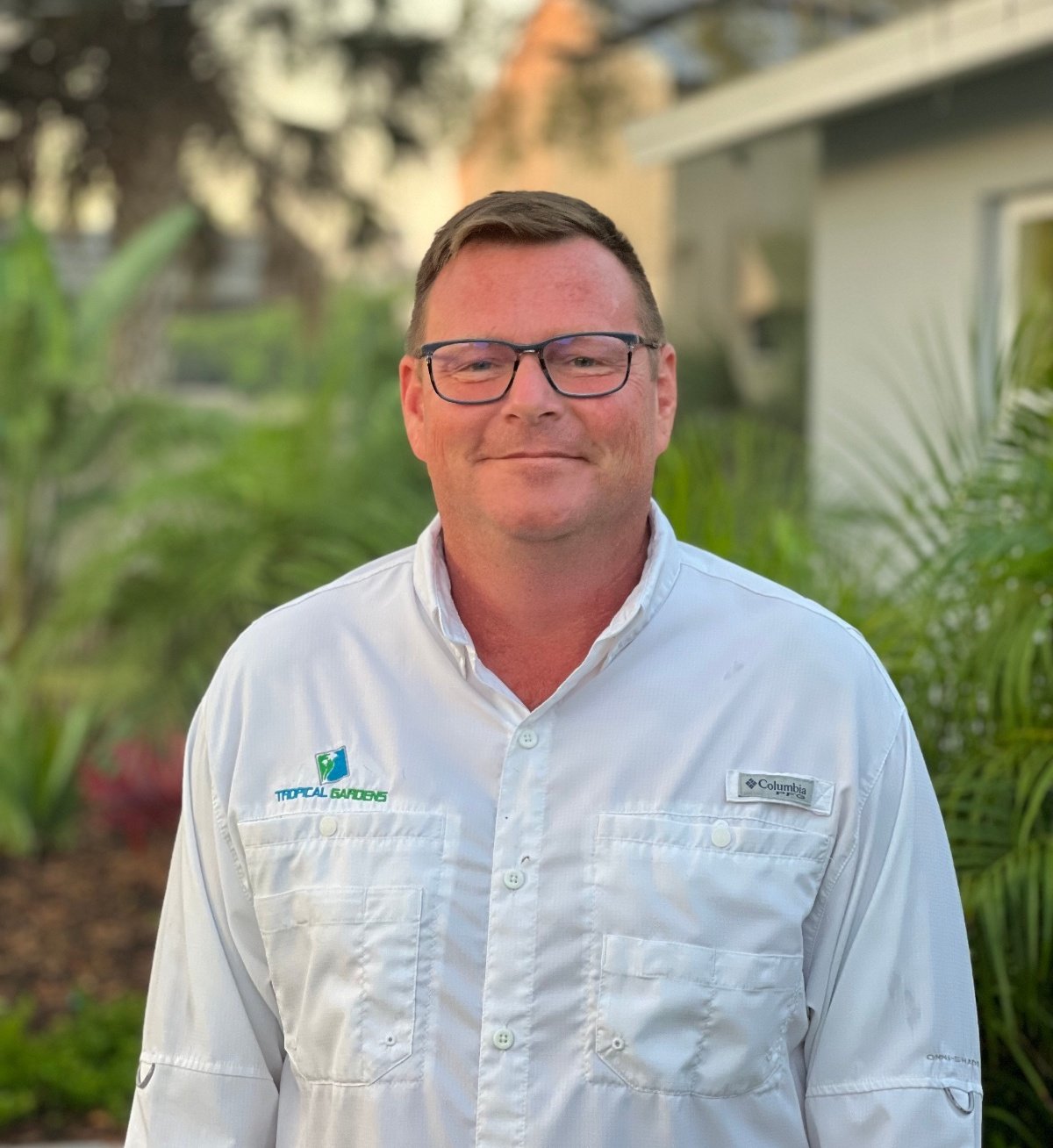 Thanks again to Ryan for letting our video team run wild with these ideas. I can't wait to see how excited your customers get about their backyard resorts.
Landscaping Videos Don't Have to Be So Predictable
I know we're all landscaping nerds but it doesn't mean our prospective customers are. They really need your help to get excited about their backyard possibilities. Finding themes like these could be just what your company needs to be memorable and to land your ideal clients.
Videos can be a powerful addition to your website and other aspects of your landscaping marketing strategy. To see how we utilized the professional photos and videos, check out the Tropical Gardens Landscape website.
If you're ready to invest in a comprehensive marketing strategy that doesn't make you look like Just Another Landscaper, request a consultation. To read more case studies like this and read in-depth insights about marketing and sales, be sure to subscribe to our blog.