Google is at it again, folks. You can expect a major update to Google's search algorithm on April 21.
This "pre-announcement" comes straight from Google – which is unusual – so expect the impact to be significant.
There are two updates that Google has mentioned over the past few weeks that are most relevant to our clients and other companies in the green industry. Let's start with the big one…
Mobile-friendly sites
Google has been hinting at this for the past few years. If your company's website is not optimized for a mobile device (phone or tablet) then you're in trouble.
From Google's Webmaster Central Blog:
When it comes to search on mobile devices, users should get the most relevant and timely results. Starting April 21, we will be expanding our use of mobile-friendliness as a ranking signal. This change will affect mobile searches in all languages worldwide and will have a significant impact in our search results.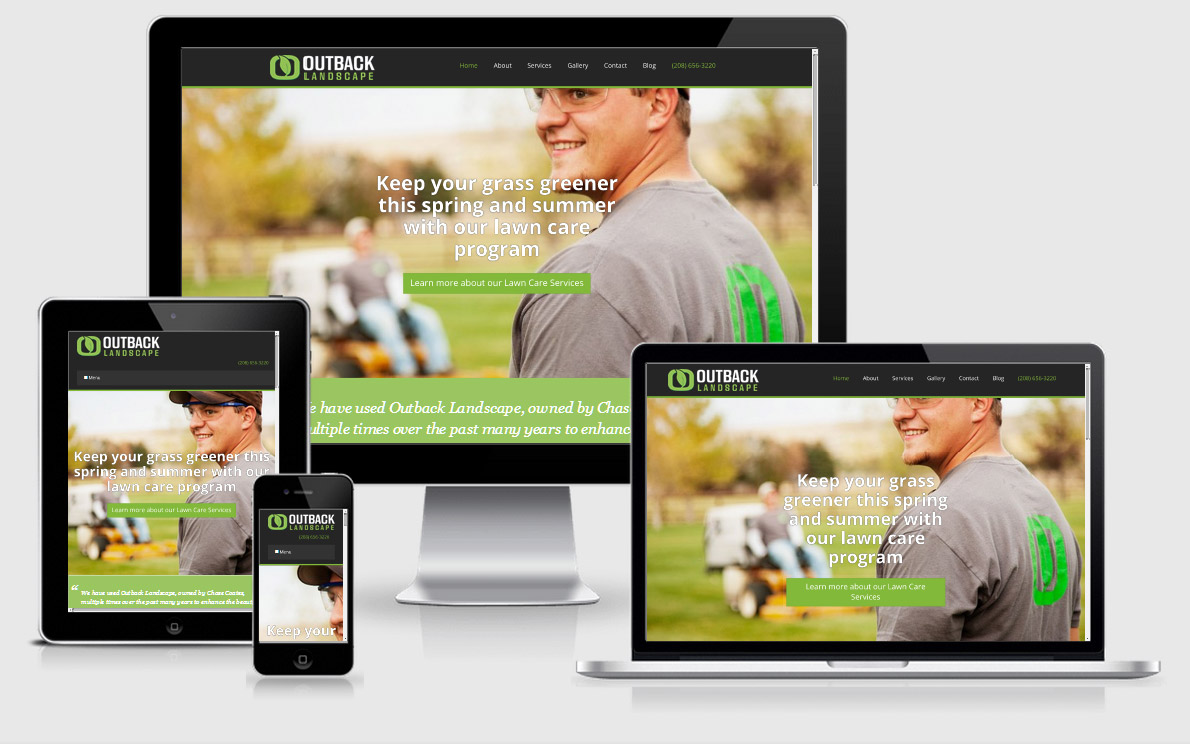 I estimate that at least 70% of the green industry websites we review are not mobile-friendly.
We've also found that the number of visits from mobile devices has risen to 30% to 35% of a website's total traffic. Meaning, one out of every three visitors to your site is coming from a smart phone or tablet.
If your company's site doesn't currently offer a mobile-friendly user experience then you can most likely expect your traffic to drop significantly after this algorithm update.
So what can you do? There are really two options: Create a unique, stand-alone mobile website or create a website with responsive design.
Our recommendation is to utilize responsive design. Read this important article to learn more about responsive design and to understand how to implement it.
Doorway pages
A small percentage of green industry websites utilize what are referred to as "doorway pages". These pages are intentionally created to deceive and manipulate the search engines like Google. They have been a big no-no for many years and it now looks like Google is going to get even more vigilante about cracking down on websites that utilize this tactic.
The most common offender is a website that features dozens of near-identical pages solely created to rank for keywords that include local cities or counties. For example: "lawn care austin tx", "lawn care round rock tx", "lawn care cedar park tx", "lawn care travis county tx", etc, etc…
I've seen this tactic on numerous landscaping and lawn care company websites. If you employ this strategy on your website and you've yet to be burned, well, Google is letting you know your time is pretty much up.
From Google's Webmaster Central Blog:
Over time we've seen sites try to maximize their "search footprint" without adding clear, unique value. These doorway campaigns manifest themselves as pages on a site, as a number of domains, or a combination thereof. To improve the quality of search results for our users, we'll soon launch a ranking adjustment to better address these types of pages. Sites with large and well-established doorway campaigns might see a broad impact from this change.
Wrap up
It's pointless trying to game Google using outdated strategies like doorway pages. On top of that, moving forward, you can't ignore the user experience on a mobile device. Now more than ever your company needs to sit down together and review your website and online marketing strategy. Is it actually hurting your business?
If you have a question or concern about these upcoming changes – or about SEO and web design in general – reach out to us. Use our handy contact page, email us or give us a shout at (800) 681-9169.
Image credit: MarketingMed